Protecting Younger Plants
tulipsmiles
(6 South of Boston)
November 2, 2011
Hello All,
I have several young plants that I'd like to properly protect this winter. I am posting pics below of them so that you can get an idea of their size (plants and pots). They all are in pots and will *not* be in the ground. I'm looking for any advice on how to bundle them up so the winter cold doesn't do them in...
(my camera had some kind of weird color screen at the time I took these pics. Please ignore color. I'm trying to give you an idea of size of pots and plants.
1. Young Hydrangea Plants in Pots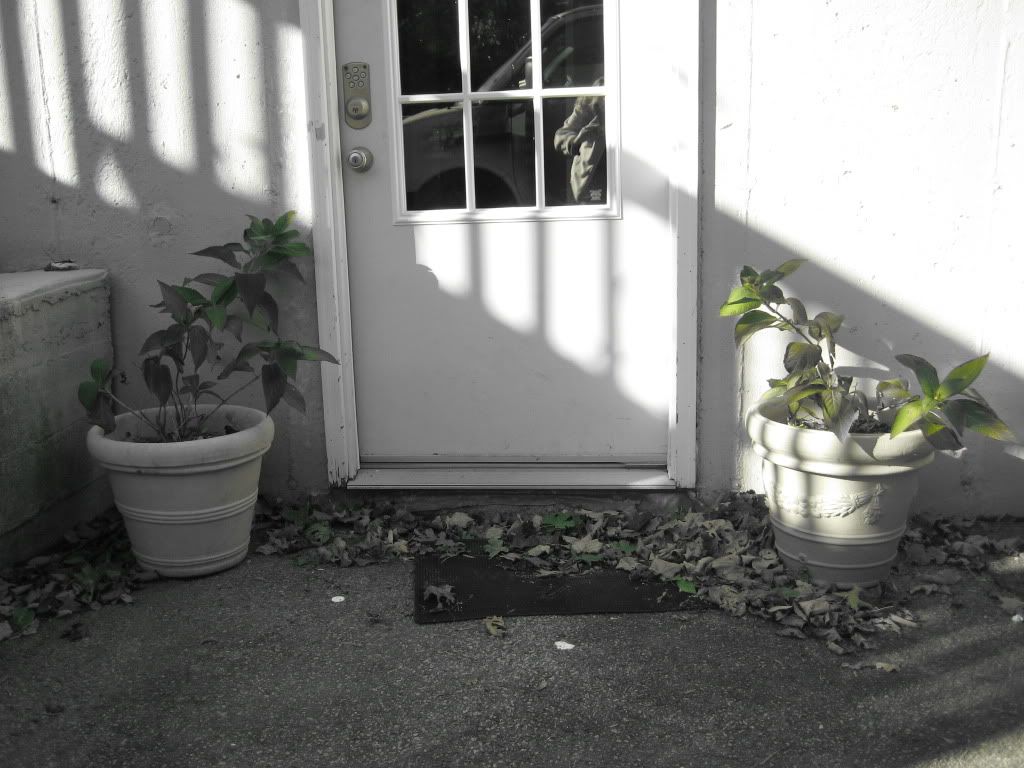 2. Very Young "Blace Lace" Elderberry plant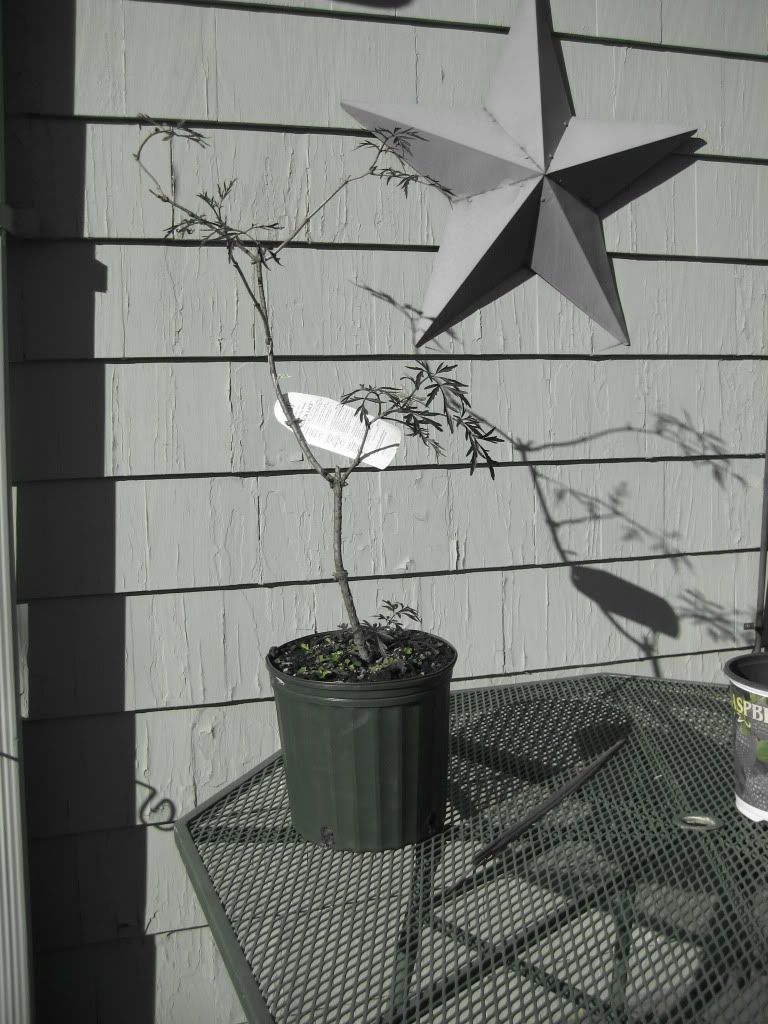 3. Large planting pots - left pot contains 3 raspberry plants and the right pot contains newly planted runners from my strawberry plant. I believe the pots are 20 gallons?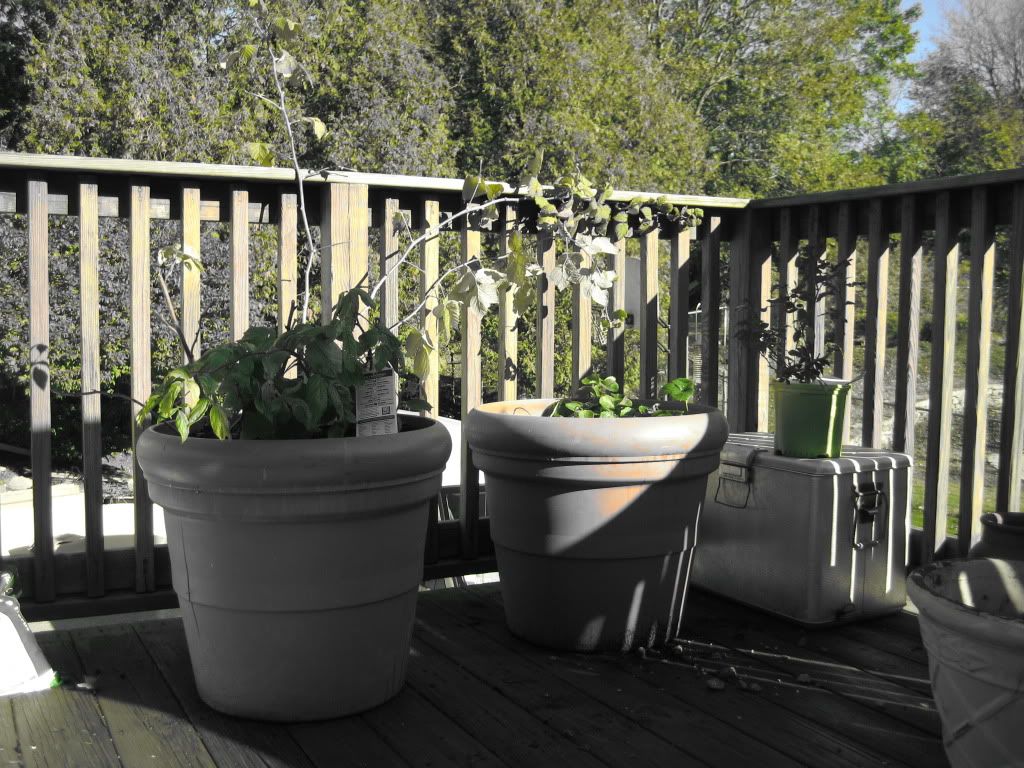 4. Very young "Limelight Hydrangea"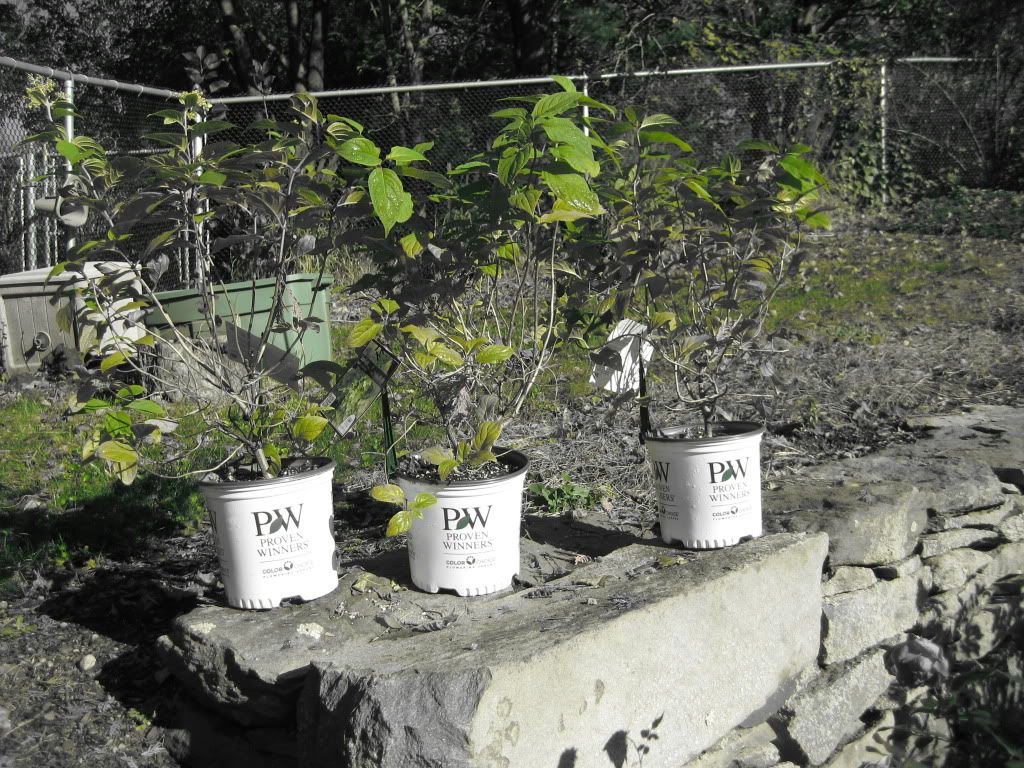 Any info is much appreciated. I do have an unheated shed I can put the smaller pots in, but the raspberry and strawberry planters are much too large to move.
I think all of the plants are winter hardy, but being so young, and not insulated by the earth, I'm worried!
Thanks so much,
Tulip Smiles