Pollination of Neofinetia falcata
tucker_sp
(Z4 MN)
August 14, 2011
Each summer, I put my orchids outdoors to take advantage of the light and warmth. Every year, my Neofinetia has at least 2 or 3 flowers pollinated, and I have wondered what could be doing this, since the normal pollinator would not be found in the US. The flowers have a powerful gardenia fragrance at night, and a nectary in the form of a long spur extending from the back of the flower. I'm sure the normal pollinator is a nocturnal moth, attracted by the fragrance and able to use its proboscis to get the nectar from the spur. This morning I watched a red admiral butterfly spend at least half an hour probing the flowers and thought that maybe I have found my pollinator. I also noticed that Polistes wasps are attracted as well. I have not caught either of them with pollen on its face, but if I do, I'll post pictures.
N. falcata flowers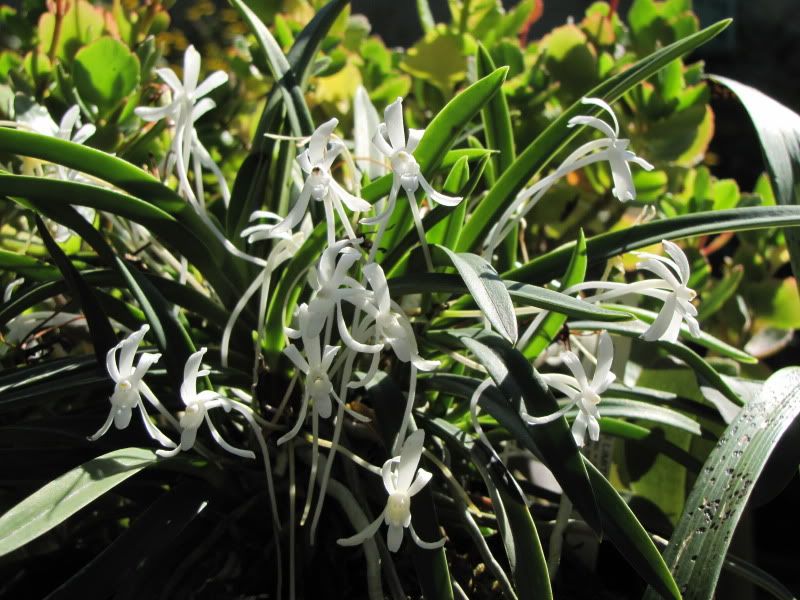 Red Admiral on N. Falcata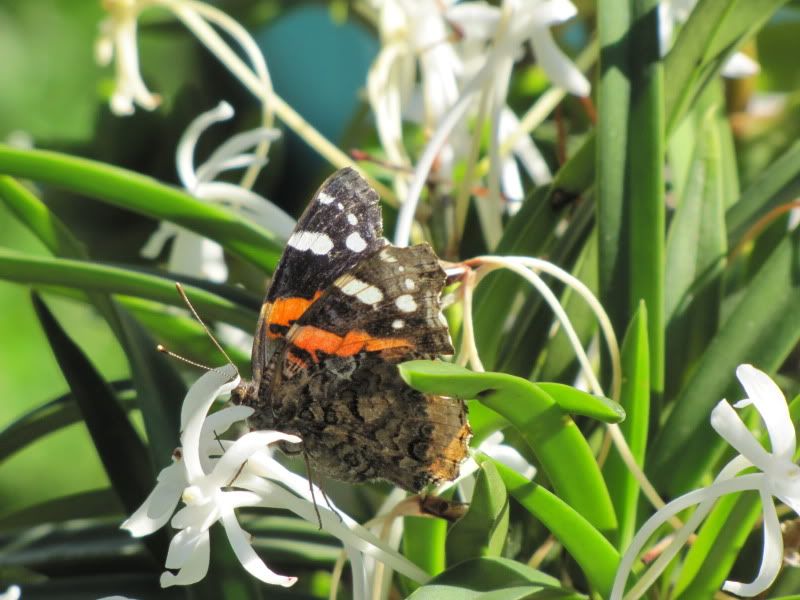 Wasp and butterfly coming in for a landing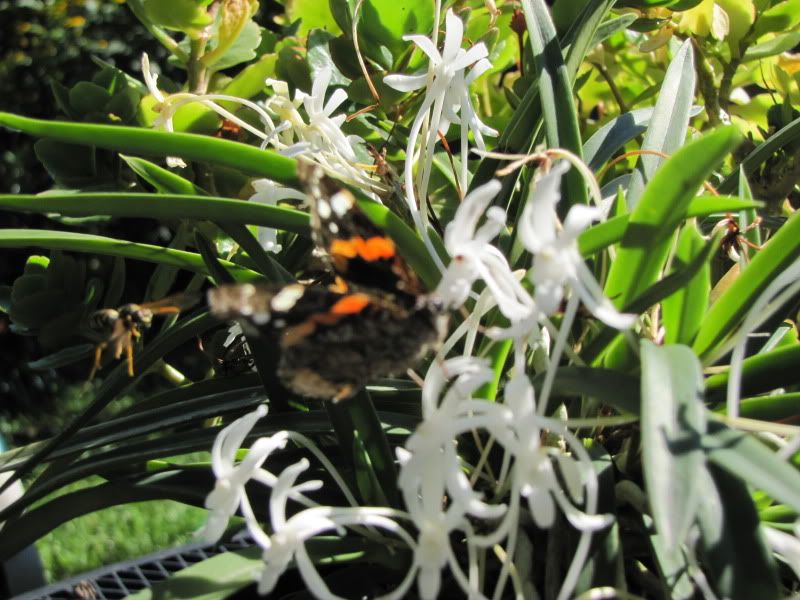 Developing seed pod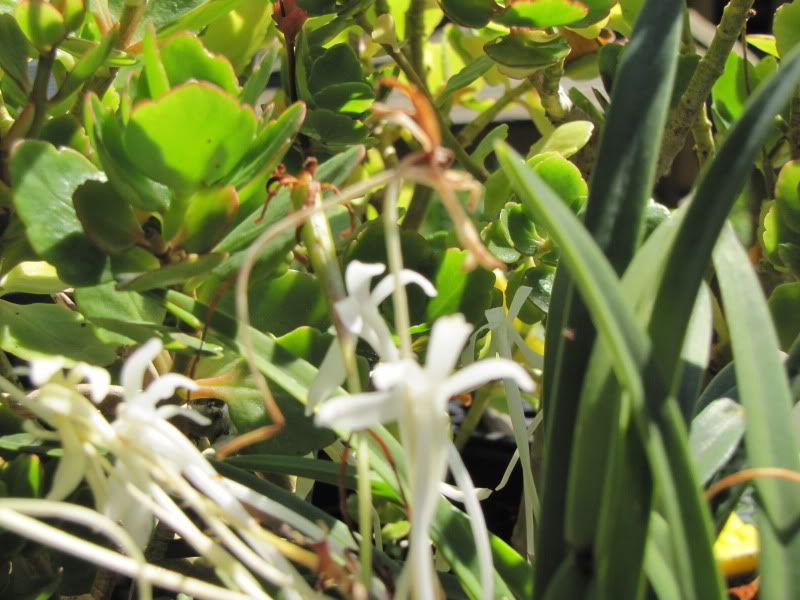 Hope you find this interesting!
Tucker