Still harvesting...
tree_oracle
(z6b MA)
November 7, 2011
I picked 39 bell peppers from my garden yesterday and about 15 jalapeno peppers. The bell peppers are Ace and Orion. Both are great producers. If you have trouble growing bell peppers then get one of these varieties. This is the 3rd or 4th bagful that I've harvested this year. That is somewhere between 120-160 peppers and I only have 7 plants.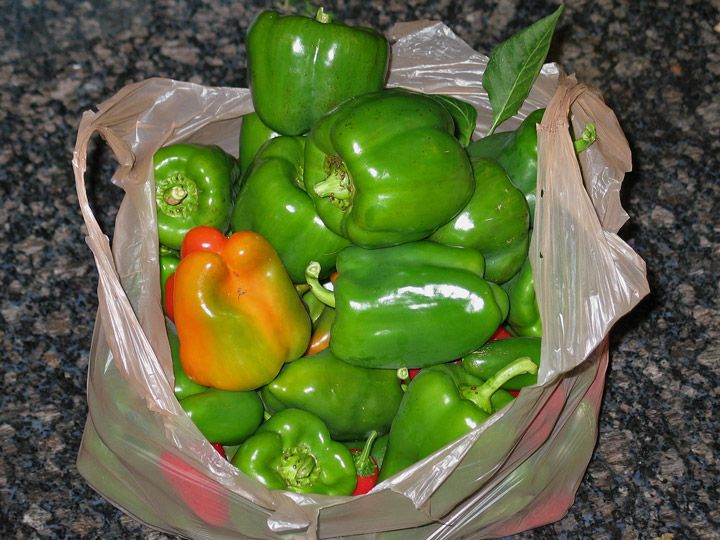 I just started harvesting my carrots yesterday, too. Here is a very small sampling of them. I'm guessing that I have around 120 or so of them to harvest. It's a variety called Sweet Treat.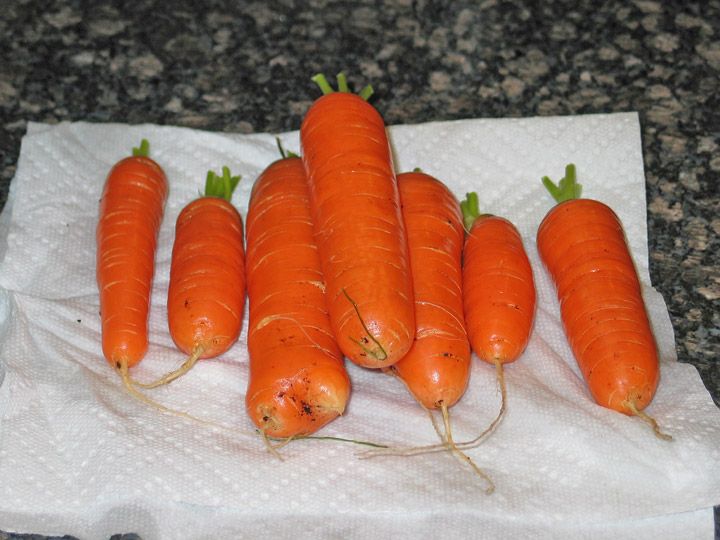 Check out what I harvested from my garden this summer. Two Georgia Rattlesnake watermelons. They weighed 30 lbs each. Who said that you can't grow large watermelons in New England.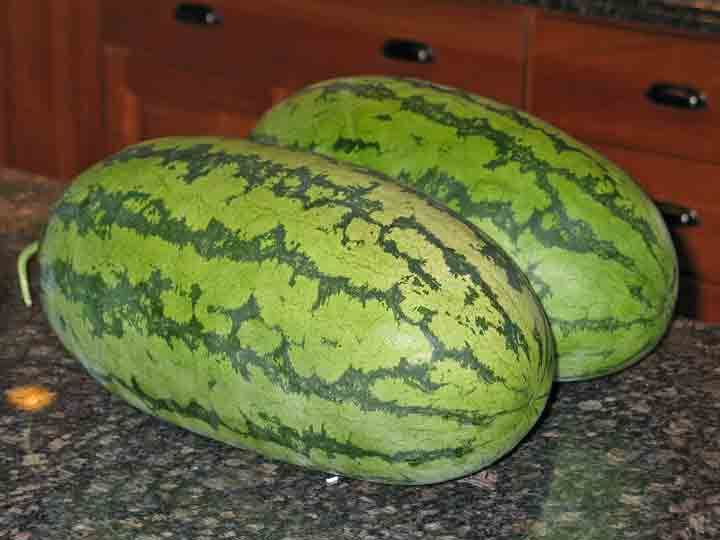 My daughter wanted to grow some sunflowers at our plot in my town's community garden. We planted a row of Mammoth sunflowers that lived up to their name. Here's a picture of my children in front of them. My son is not quite 4 ft tall so you can see how tall the sunflowers are. The tallest ones were around 10 ft. Unfortunately, the hurricane in August completely destroyed them. It was really a shame because the biggest flowers had heads around 12-15 inches wide not including the flower petals. You can't really appreciate from this picture just how big the stalks were. They were like a row of trees growing in the garden.