Spring 2010
sunnyside1
(z6/SW Mo.)
April 10, 2010
Sounds like everyone is having a great spring so far. I bought a new camera which will take better close-ups. Here are some of my favorite things --
This is a peek into the greenhouse from above -- the amarylis was beautiful this year. Everything in there is ready to go outside soon.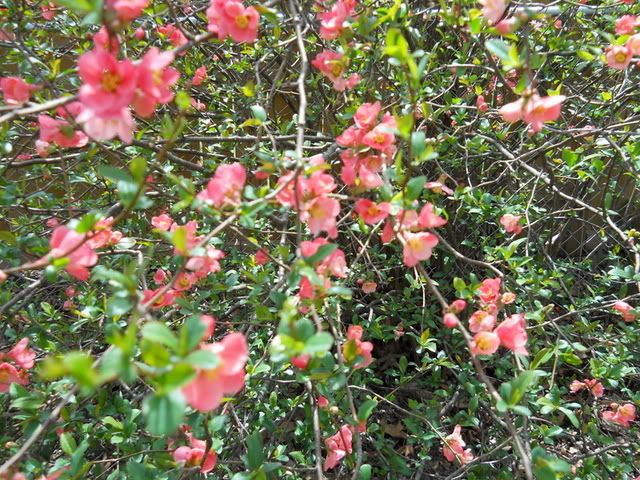 I can see this quince from my kitchen window. It's an old shrub but huge and always full of bloom.
This row of daffodils was planted in the 70's if you can believe it. Between the daffs are hybrid tea roses and florabunda roses. On the other side of the retaining wall below are crepe myrtles which I am thinning out and training to tree shape. There are also fairy roses in that bed.
Sunny