Red Cosmos
Remember the tiny little red cosmos that was in a packet of reds for the garden seeds (a gift from someone with their order). Well it self seeded and here it is this year. It is now about 20 inches tall and loaded with buds.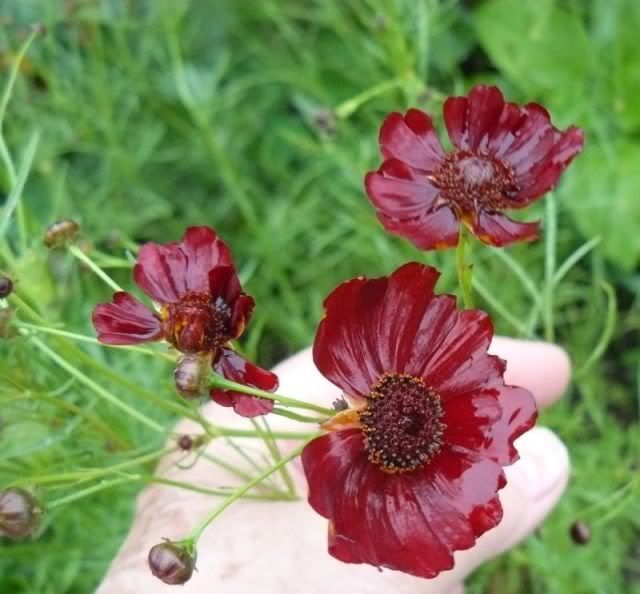 The backside is as pretty as the front,
I think the shiny is because it was wet. I will check it today to see.