A couple of paphs for your viewing.
Here are two of the many paphs. that are starting to bloom in the green house. First is Paph. bellatulum that was breed by Orchid Inn. It was made using 'Yellow Bird' x 'Yellow Sunset'. I had so hoped that it would have passed on the light yellow to it's offspring. It bloomed last year and I didn't even post it as I was so disappointed that it did not come out yellow. Here is a photo of it's second blooming.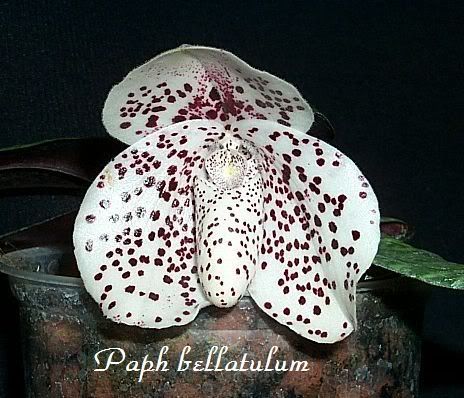 Next is one of the whites that are now blooming. As you can see it is a clone of Dottie McDowell. I purchased this plant in Jan. in bloom from Hadley Cash of Marriott Orchids at the World Orchid Conference.