Current blooms
tucker_sp
(Z4 MN)
November 4, 2008
Hello after a long absence. It's been a beautiful fall here in MN, but almost all the orchids are back inside, because it's finally going to get cold, or so they say. I still have a Coelogyne cristata and a couple of Chinese cyms outside, but they are coming in soon, too. How about a few pictures?
First, Doritis pulcherrima - flowers are a bit under 1 inch: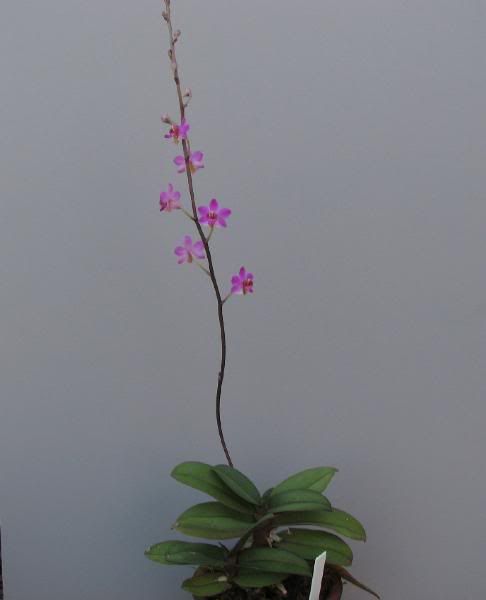 The plant is in a nice little Chinese pot: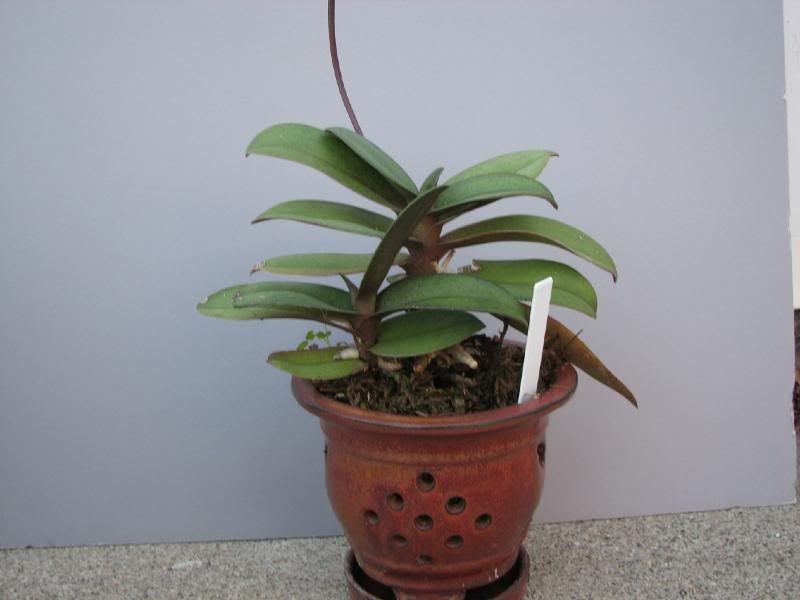 Flower closeup: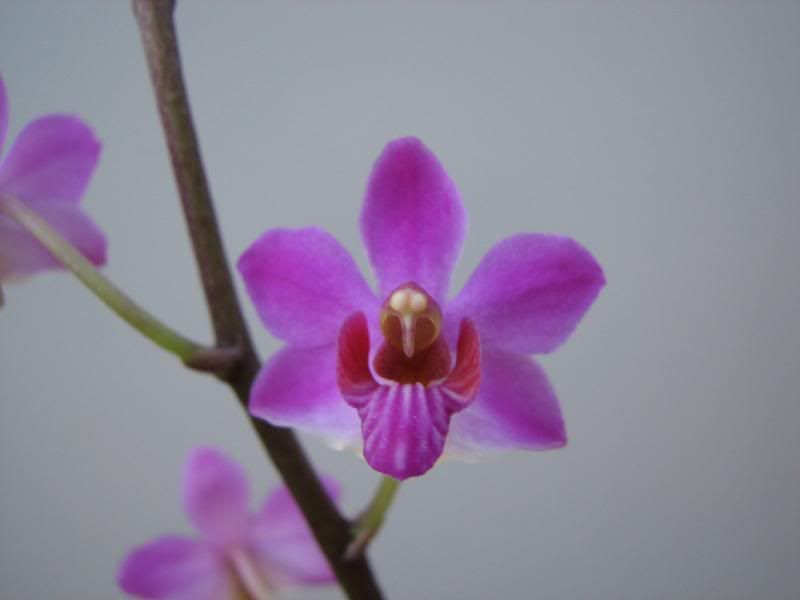 Psychopsis Mendenhall - first bloom, bought a bit over a year ago: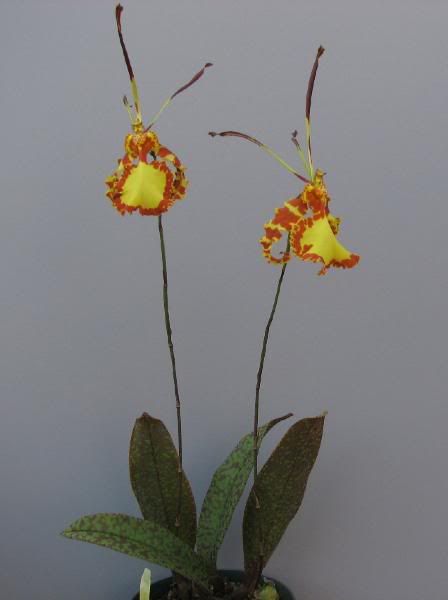 P. Mendenhall flowers - 6" (15 cm) tall: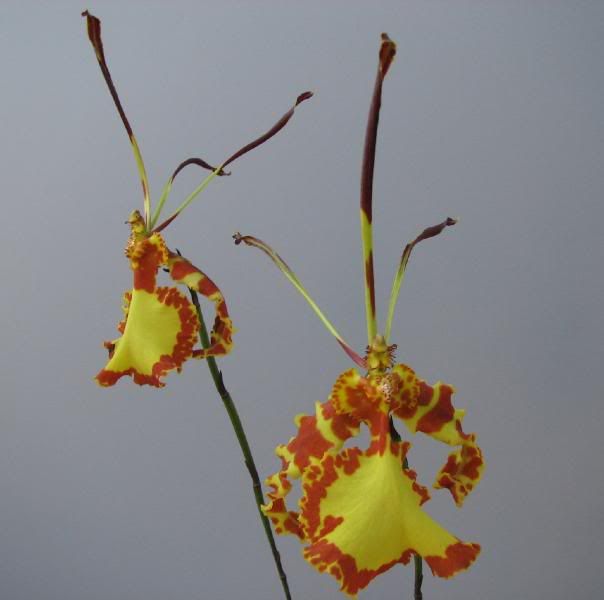 Oncidium ornithorhynchum - old favorite, love the smell:
O. ornithorhynchum flowers - don't know if you can see the little bird's head - maybe I should try a better closeup: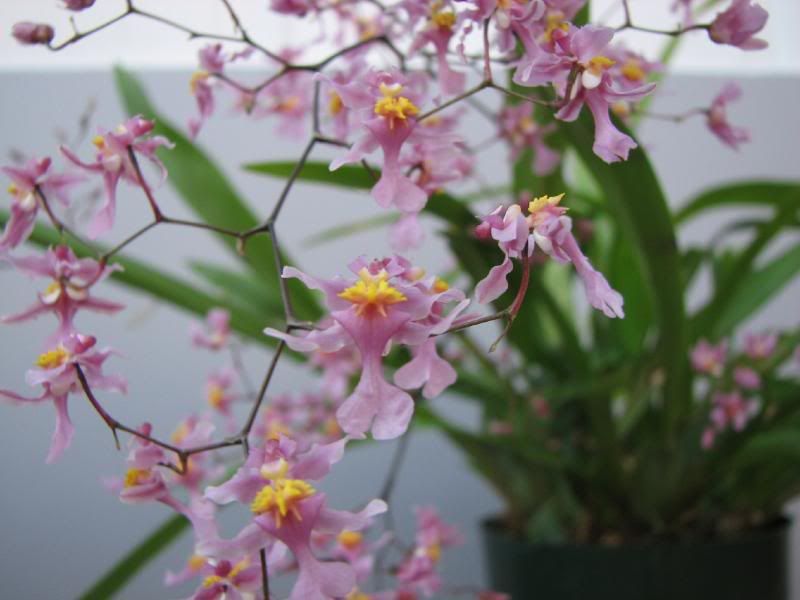 I'll probably post some more in a few days - hope you enjoy these.
Tucker