Frustrated
Love the rain but we evidently got serious winds last night. My sweet corn patch is laying flat this morning. The only other thing is the dahlia which I had tied up was laying on its side. The OP corn doesn't seem to be hurt.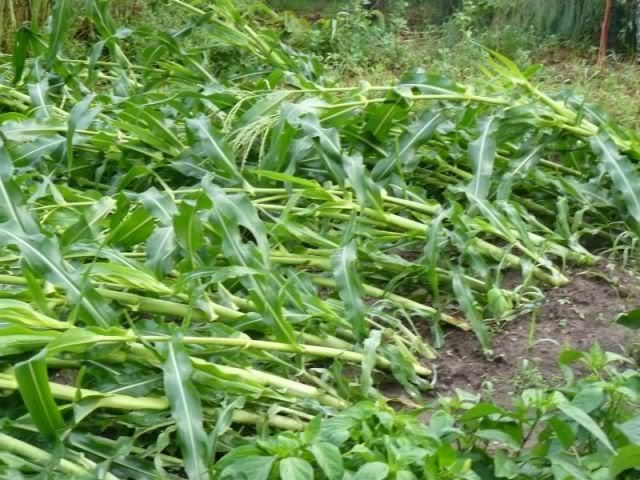 I could get really depressed..........JB have removed or destroyed all the leaves on the two little new plum trees. I hope they rejuvenate themselves later. Day before yesterday they were fine. I have kept them sprayed but not after the rain.
Nothing to be done but wait. Gardeners will endure!