WANTED: P. Triloba, Molissima, Quadrangularis and Edulis McCain
joanmary_z10
(z10 Fort Lauderdale, Florida)
February 10, 2006
Passiflora Trifolia. Wonderfully fragrant. Alas, mine died when I moved it.
P. Mollissima. Lovely flower & delicious banana flavoured fruit.
P. Edulis McCain. Self fertilizing for fruit.
P. Quadrangularis. DH kept moaning about it being invasive so I pulled the huge vine down. How I regret doing so...... Very large fragrant flowers.
Have cuttings of the following:
P. Lady Margaret
P. Edulis (South African)
P. Unknown. Furry leaves
P. Alatocerulea/Belottii
P. Byrons Beauty. (only a small cutting of this one, as my vine is still recovering from Wilmas onslaught!
Lady Margaret.
P. Triloba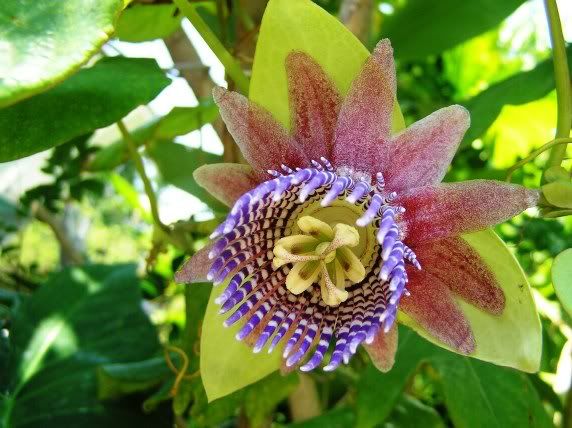 P. Alatocerulea/Belottii