Free Seeds! (Just pay shipping and handling) : )
Hey everyone,
I just harvested some seeds of Passiflora sublanceolata x foetida. Since I have already succesfully crossed this before (the flowers just bloomed a few days ago!), these seeds are extra and up for grabs. I have two packs with 7 seeds each, so if anyone is interested, just email me so that you can send me a pre-stamped and self-addressed envelope so I can send them off to you.
These seeds are fresh, so they should germinate very quickly. The plants are very easy to grow, and bloom quickly too.
The flowers are similar to Maurizio Vecchia's hybrid, 'Aurora', but obviously not as spectacular. Anyways, I like my hybrid more than either one of the original parents, and it's always fun to try something different. The flowers these seeds will produce will most likely be a little bit different, and who knows, they might even be better than my cross!
I still have some similar crosses and backcrosses that are still ripening up, so if you are interested in some of these just recheck this post in the next few days or weeks.
Passiflora sublanceolata
Passiflora foetida (grows wild in some neighborhoods down here in St. Petersburg, Florida)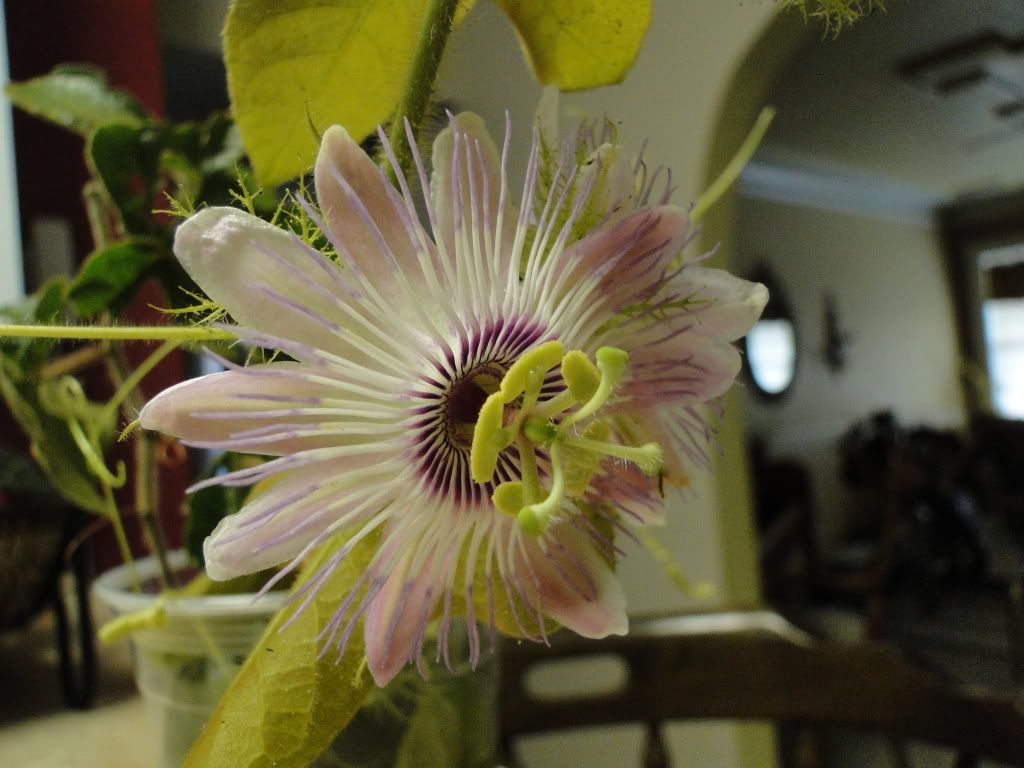 Passiflora sublanceolata x foetida