Can you help ID these trees?
Hi, guys. This is my first post after many months of reading and learning.... much great information here!
There are two mysterious and kind of funky-looking trees growing near my house and I'm so intrigued with them, and want to find out what they are. One is in my neighbor's backyard, right across the fence, and another identical one is growing up from a compost pile about 15 yards to the east of the first tree. My neighbor has no idea what kind of tree his is; saying it just came up on its own a few years ago. I'm sure the one growing in the old compost pile did the same thing. I've never noticed flowers or fruit on either of them. They are deciduous and have unusual-looking green bark. My wild guess is that they're pawpaw trees, but this is probably wishful thinking since I have just ordered two of them and it would be wonderful to have two more trees to help pollinate! I'm attempting to post pics for you, but don't know how to do more than one at a time. Thanks in advance for helping solve this mystery!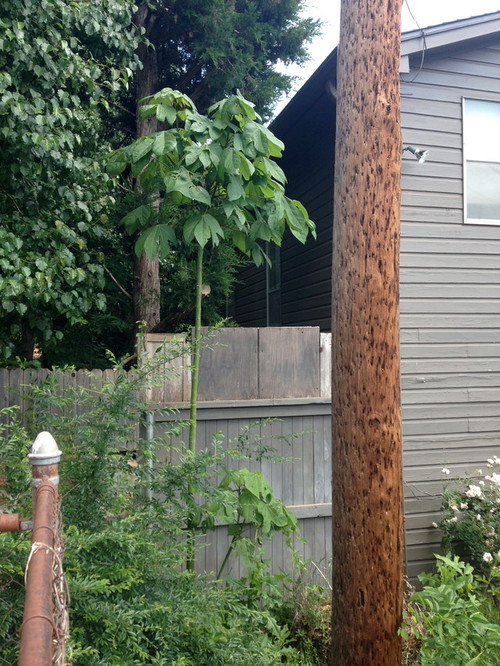 This post was edited by Lisa2626 on Wed, May 14, 14 at 19:40