More Combinations at Close Memorial Park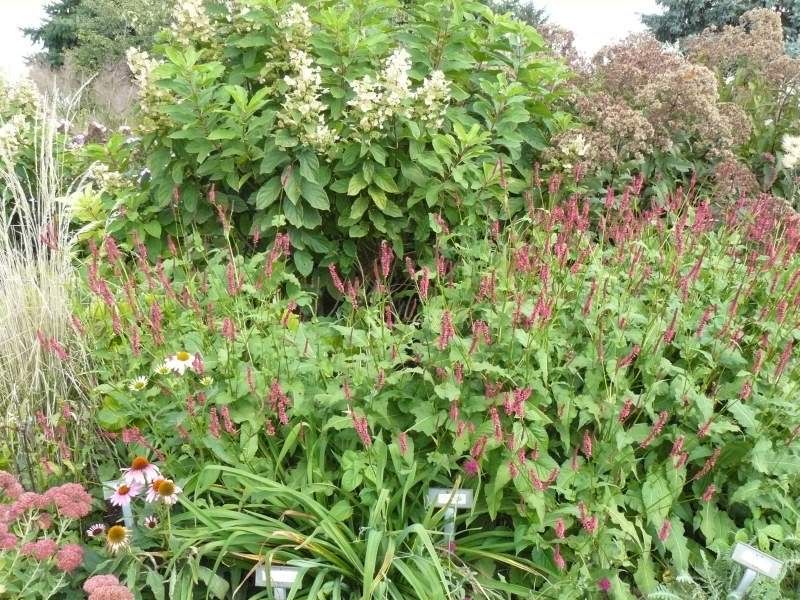 I love that first grass with the Fireworks Goldenrod, but didn't bother to check the name, thinking it would be so easy to find..........haven't found it yet.
The next bed has hydrangea 'Tardiva' and Joe Pye weed at the back. In front is a sedum just barely showing at the left and persicaria amplexiculis 'Firetail' in front. There are a few pink and white echinaceas mixed in to the left.