Sabal palmetto seeds germinating easily!
va_canuck
(8A)
January 29, 2009
On a whim I grabbed a bunch of seeds off of a sabal palmetto (cabbage palm) in northern florida at Christmas time. Cleaned off the outer shell and tarry black coating to get the clean nut inside - I got about 80 seeds. I put 3 in each peat pellet and put the peat pellets in chinese food containers in a cupboard with a desk lamp (continously about 95-100 degrees).
I was just simply hoping a few would sprout. Now it's been four weeks, and most of them are sprouting.
I realize this may be lame to some who do this all the time with great success, but I am all giddy over it. Yes, I know that they badly need bigger homes already... I will move them into 1-gallon pots this weekend.
Here's a seedling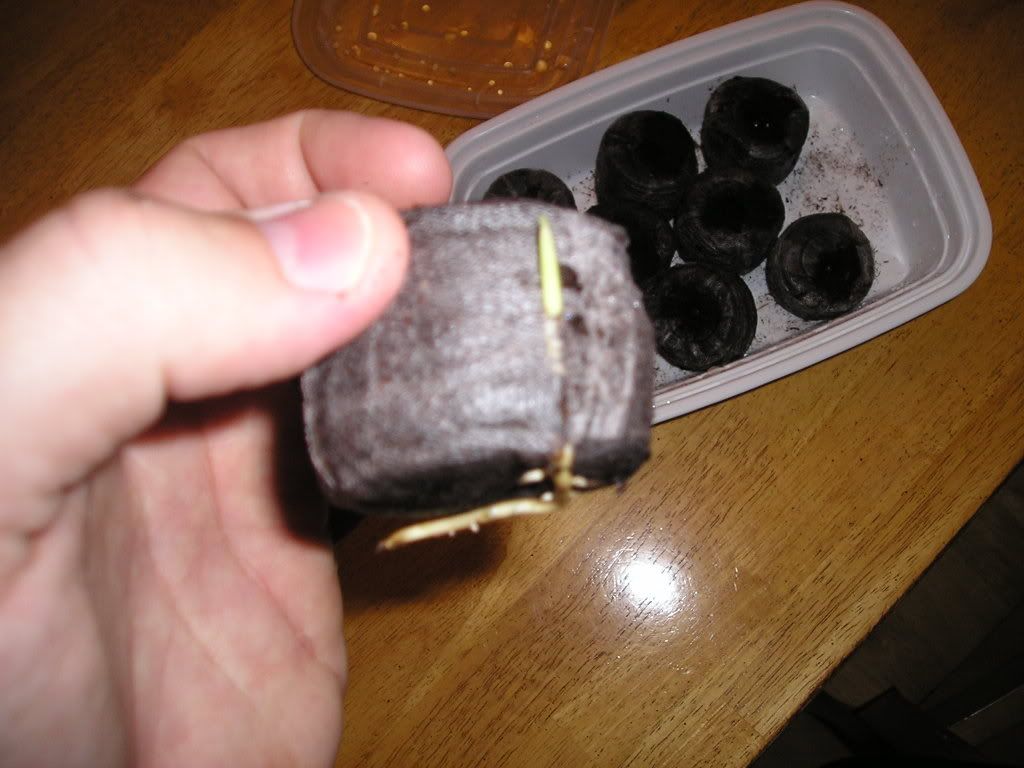 here's where the magic happens