Passiflora Triloba
joanmary_z10
(z10 Fort Lauderdale, Florida)
April 16, 2006
My P. Trifolia died and I've tried to get another one with no luck.
My Passiflora Triloba. I moved it and it died. I'm devastated!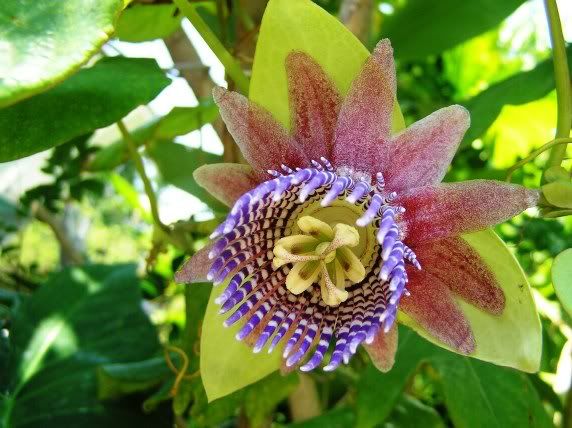 Is anyone interested in an exchange if you have Passiflora Triloba?
I have the following vines and I could root any of them for you:
Passiflora Lady Margaret. Butterfly larvae food
Passiflora Byrons Beauty. Gulf Frittery larvae food.
Passiflora vines. 2 others but I don't have their id's.
Aristolochia ringens small flower. Polydamus butterfly larvae food.
Aristolochia ? similar to ringens but with a huge flower. Polydamus butterfly larvae food.
Jasmine Sambac Grand Duke of Tuscony. (this is more of a shrub than a vine I have found.
Jasmine Sambac ?Maid of Orleans? same as J.S. Grand D. in growth.
clerodendron X splendens. colour red/purple/white
Stephanotis Floribunda. white 'bridal wreath' flower.
Clitorea Ternata. brilliant blue. seeds extremely well. I have seeds of this vine as well as a well rooted and flowering vine for exchange.
Stephania - It may be 'Perreiri' but I'm not sure about this. Its known for the growth of its HUGE bulb. Rare. It has a reddish sap and for the very first time I have buds on it right now. I presumed it was a non-flowering variety.
Telosma Cordata. I have small rooted vine for exchange.
Hope someone has a Passiflora Triloba for exchange!!! Thanks.