Some pics of palms 2-1-6-12
jimhardy
February 17, 2012
Here are some pics of a few of the palms-
Quite a few are uncovered for now-mostly the Sabals and a
few of the Trachys are uncovered except for a light cover to keep night frost off.
I like to pull the lights up as soon as possible so I can pull the mulch back
and allow the sun to warm the soil...soil temps started @36F lets see what a couple mild
days in the 40s and 50s does to the sol temp.
All spear-pull was cause one night before protect...23F was the forecasted low 14F actual
Fort x Wag has pulled every year but the first,lost another leaf but should recover from here on out.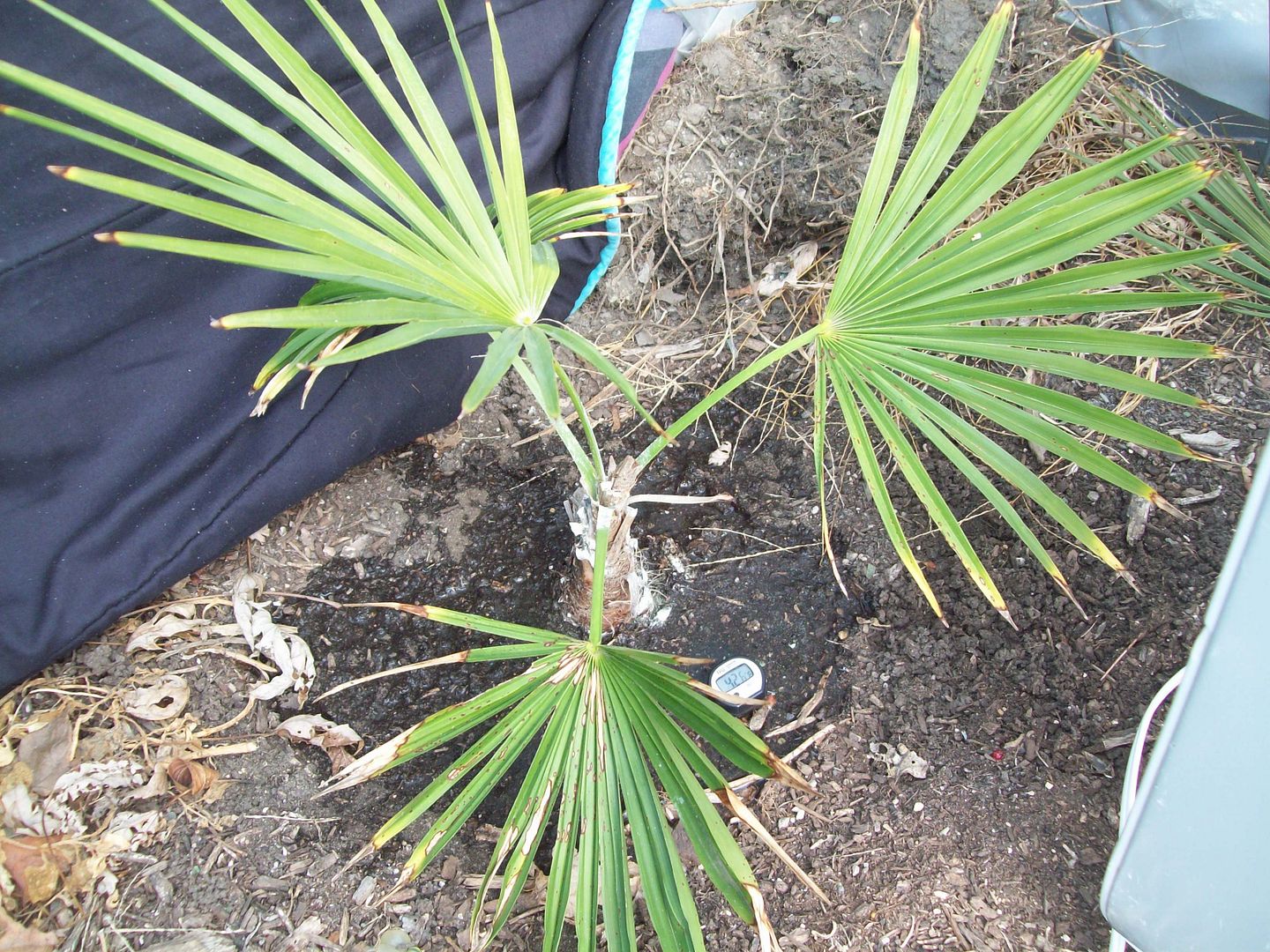 T.Nanus had already pulled from bug spray well before winter )-: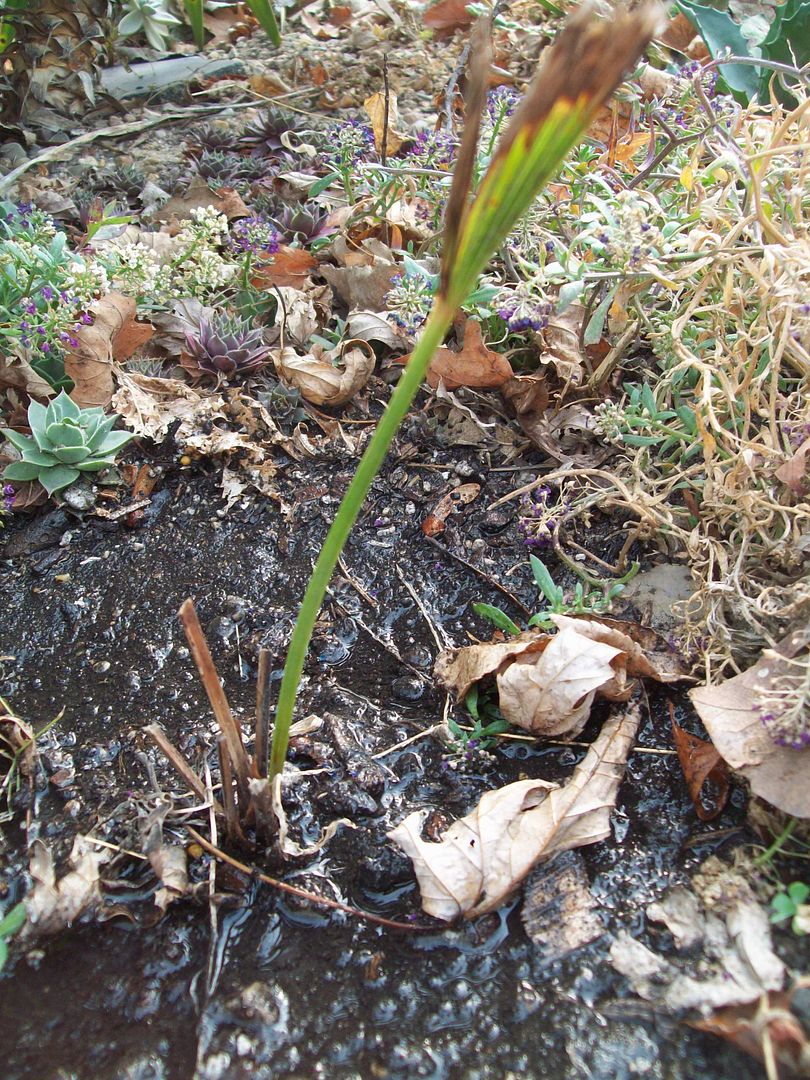 C.Cerifera lost it's top last year but regrew from pups-it lost one spear over the winter.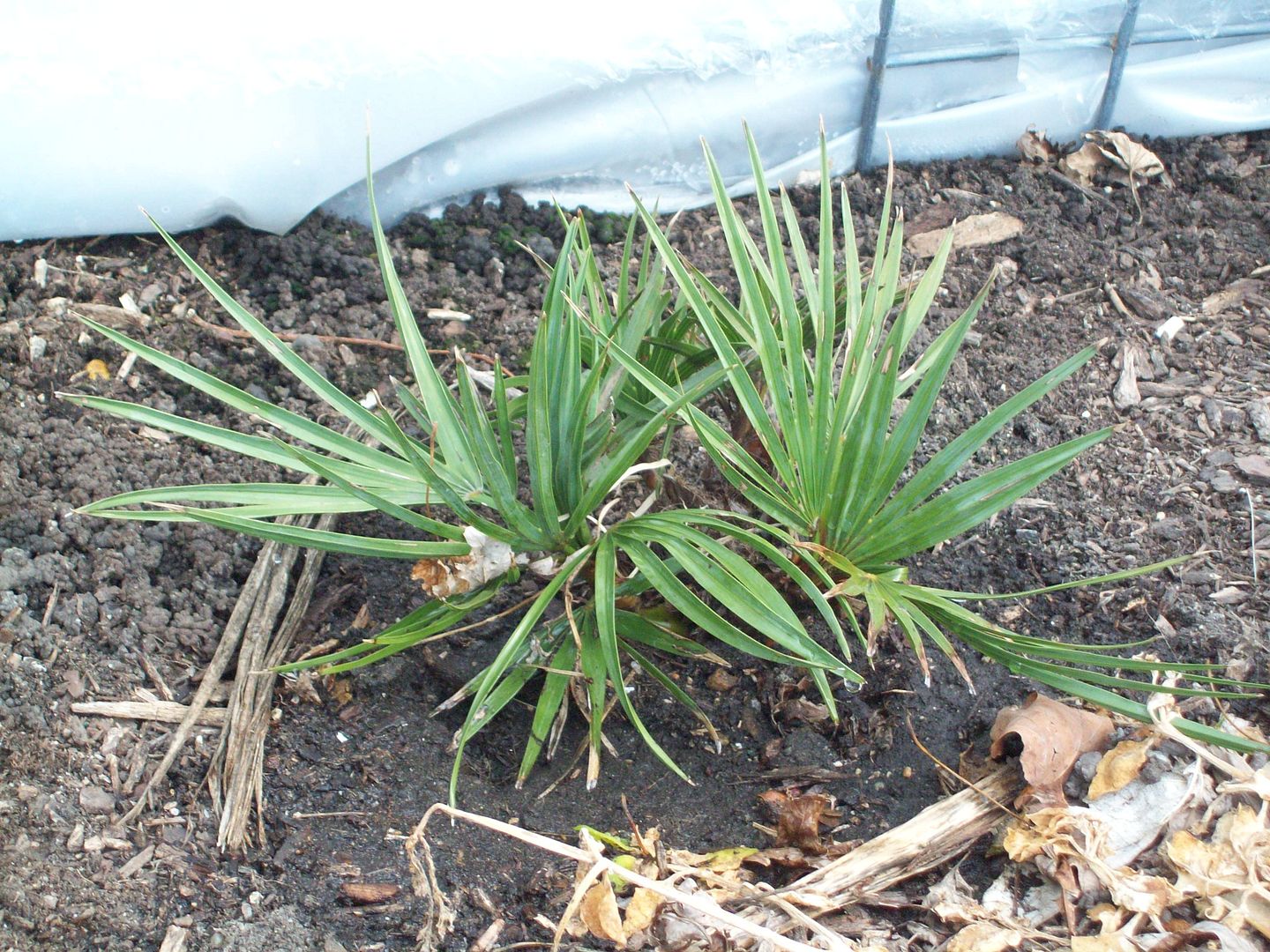 My little Takil pulled but should recover and appears to have survived it's first winter.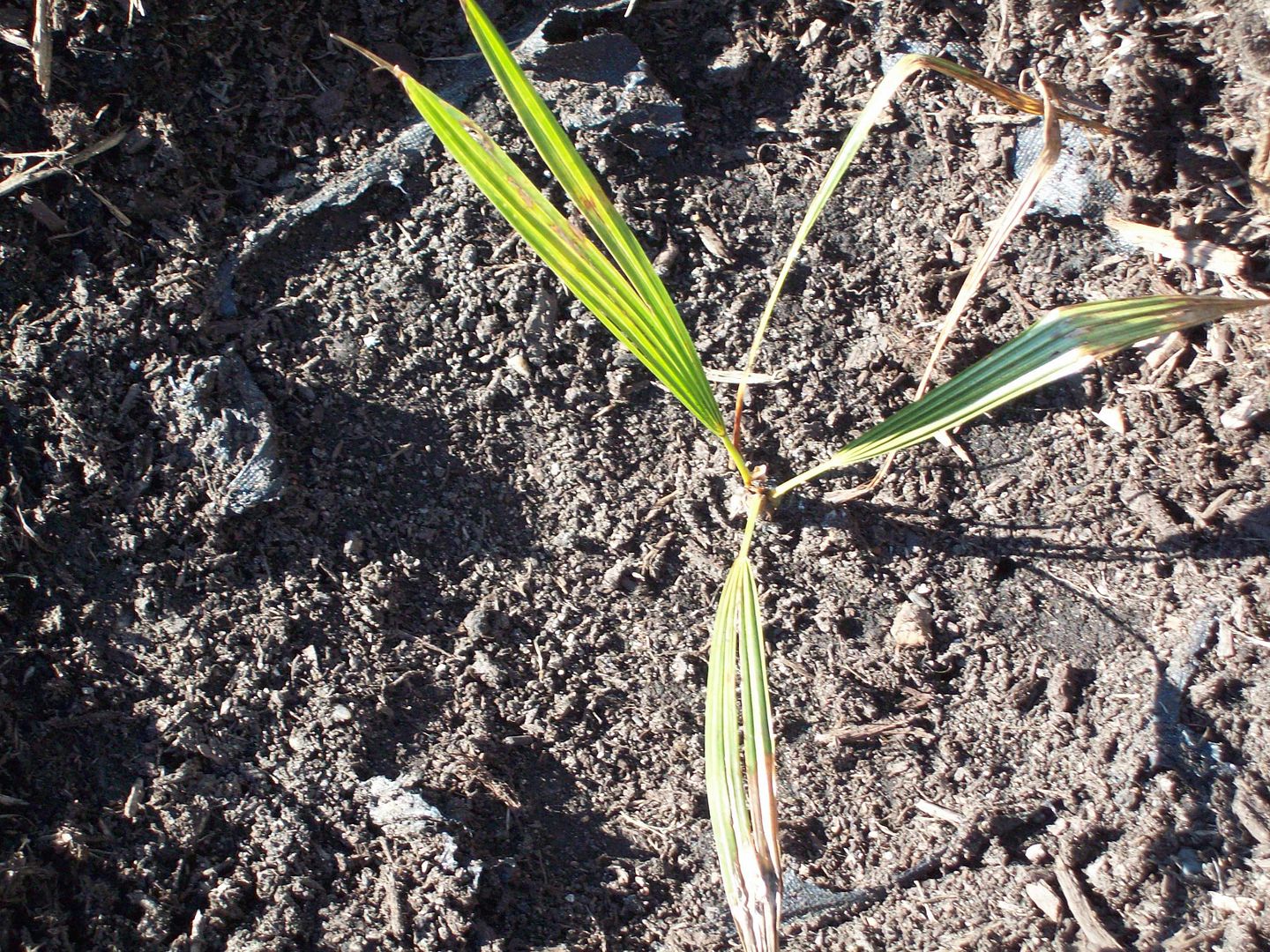 S.Louisiana and (S-pulled) T.Bulgaria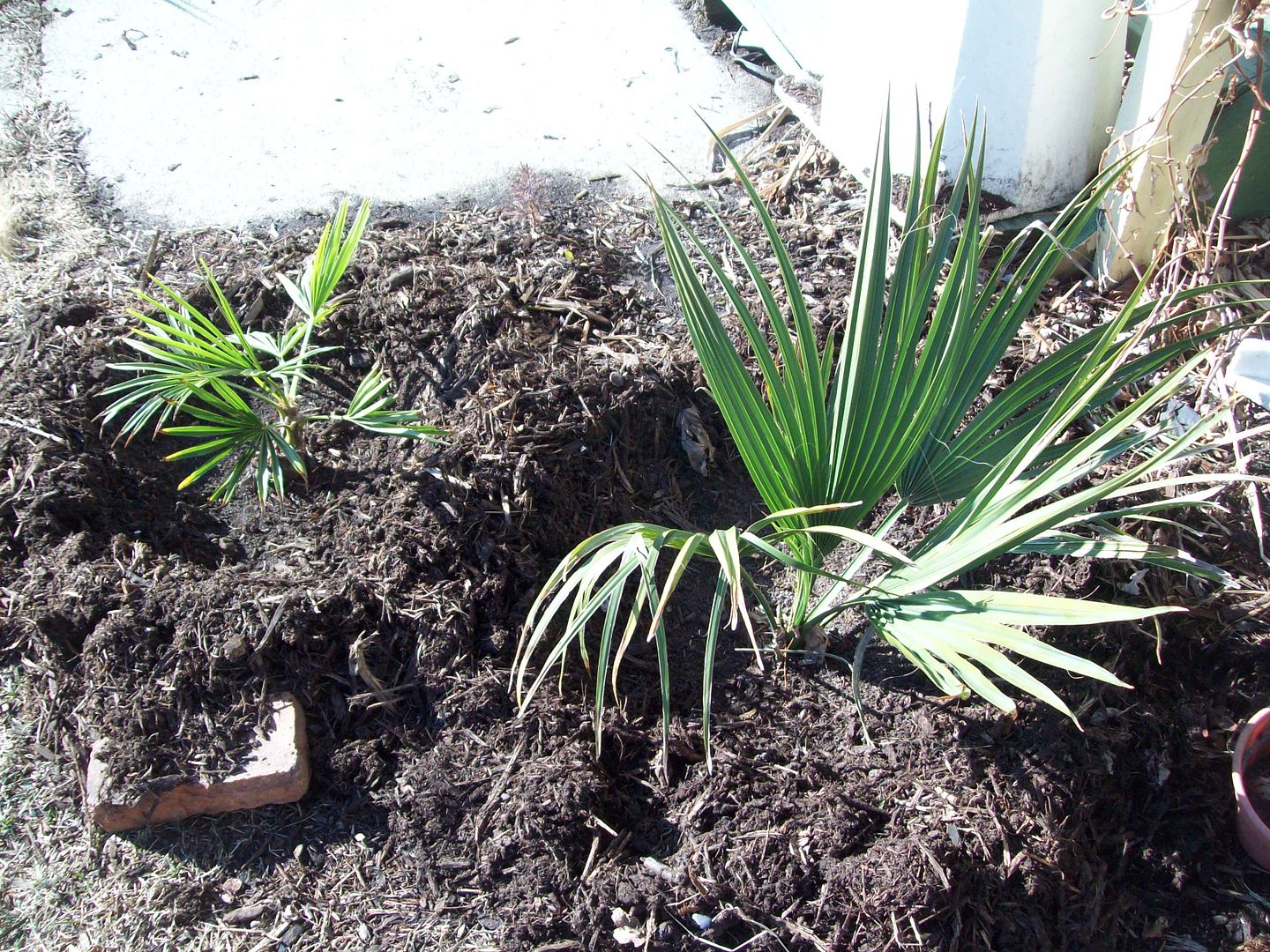 T.Tesan-(S-pull)-this one has had a rough life,spear-pulling a half a dozen times
in 3 years from cheap bug spray-supposed to be Neem but was mostly veggie oil!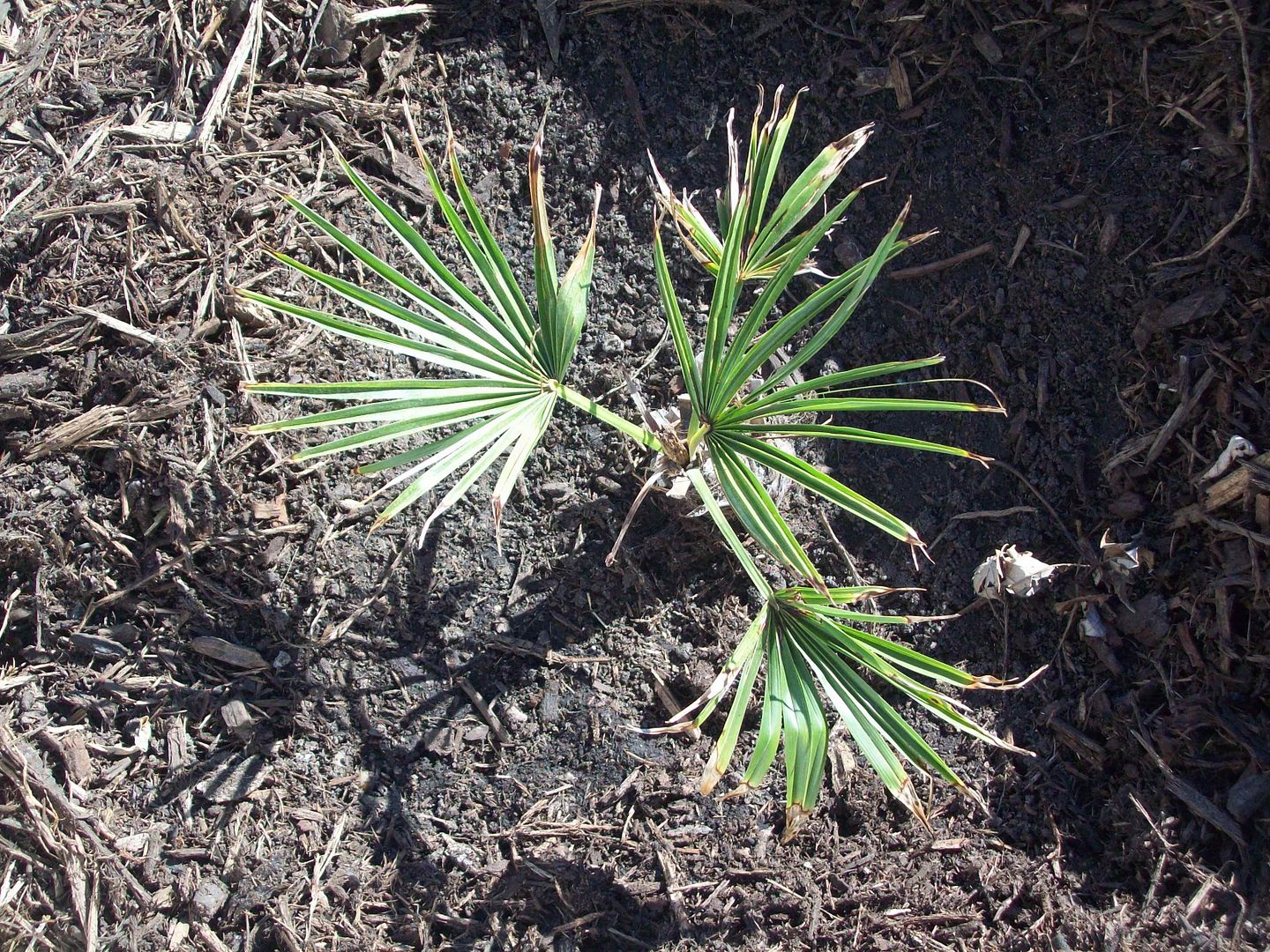 Sabal Louisiana and Princeps-Princeps puller too )-: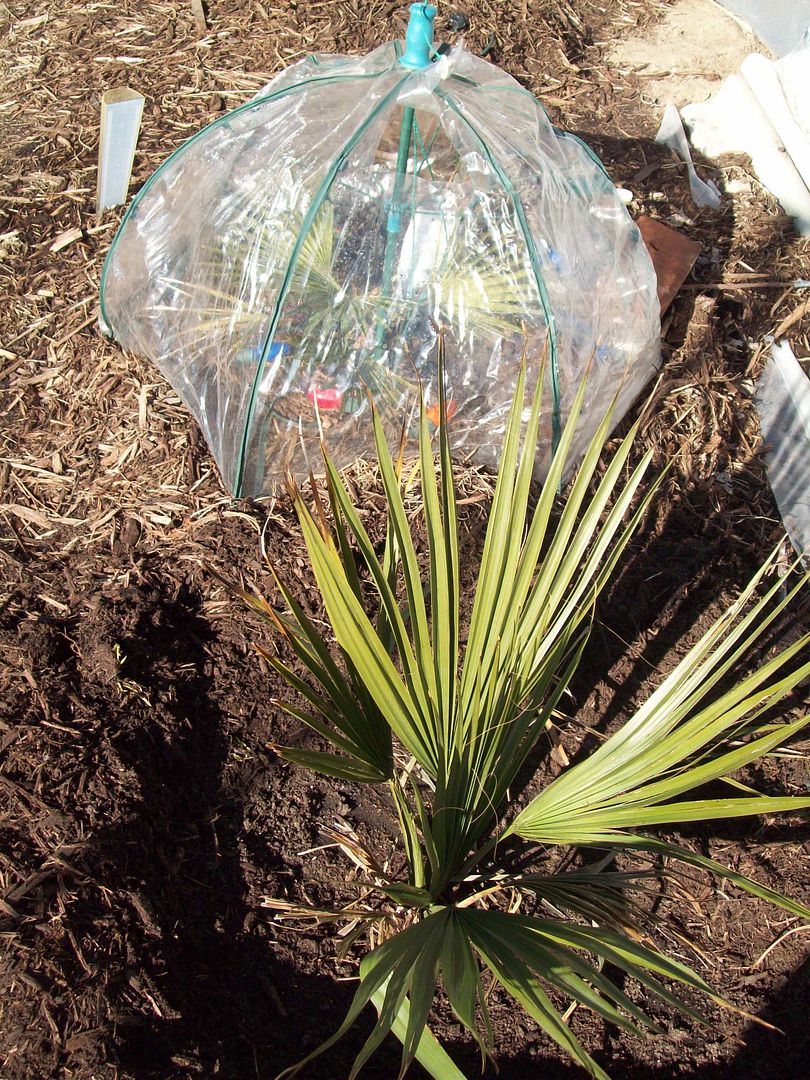 Leaves are mostly in good shape-good winter to plant a Princeps!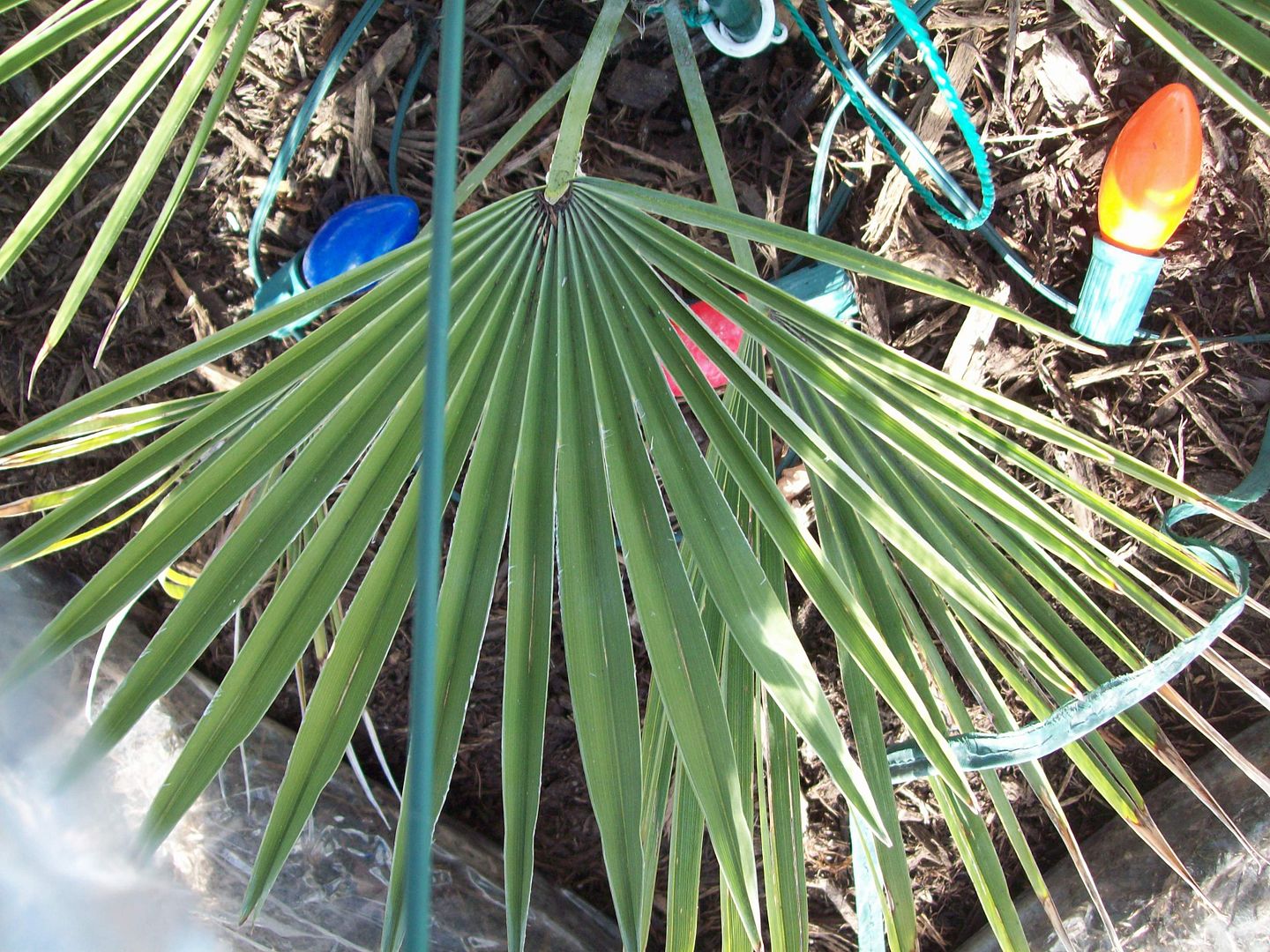 B.Eriospatha was also not amused by previous rainfall and 14F temps and pulled for the first time in 4 years!
Looks like it will come back..inspite of the gaping hole in the center.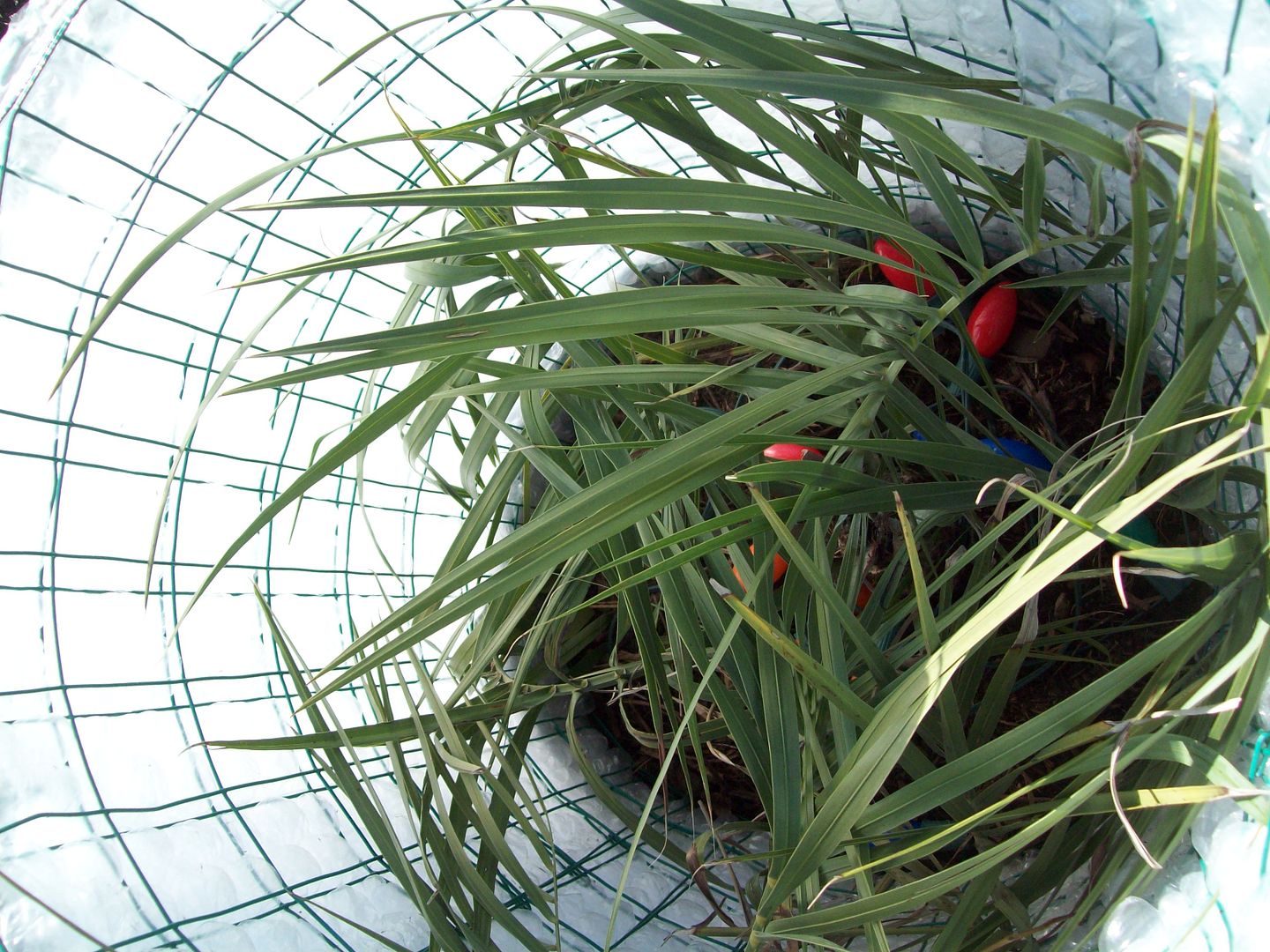 I think the rest are o.k.-this definitely shows the difference a little more size makes as the "bigger"palms did not pull
and should be ready for last protection in the future-later on with the protection and earlier off...ideally.
Small Takil-one of very few small palms to survive 14F intact,probably because the bud is lower to the ground.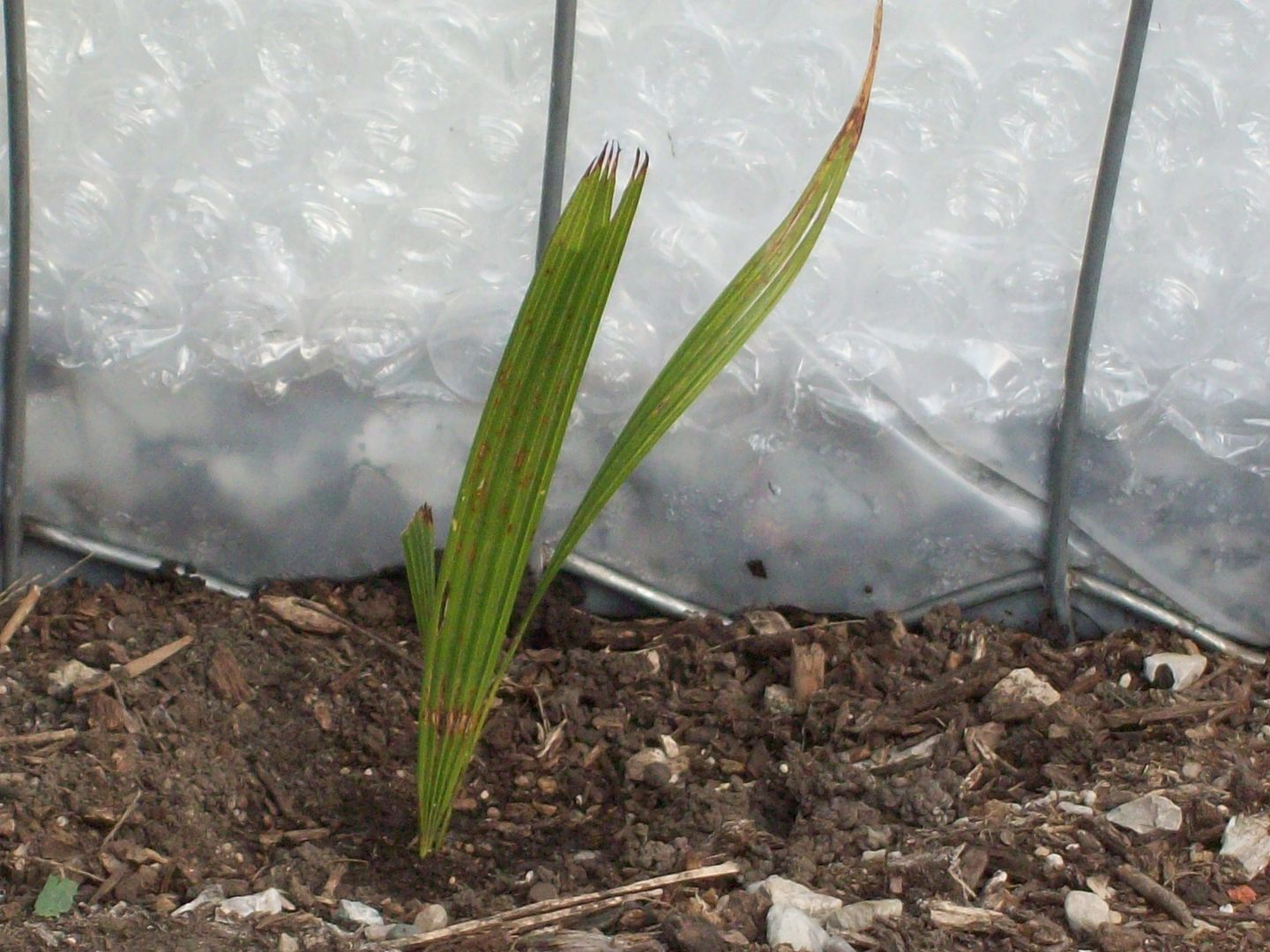 One of the trunk cut Fortunei from a few years ago.
Nainital in it's 4' tall enclosure.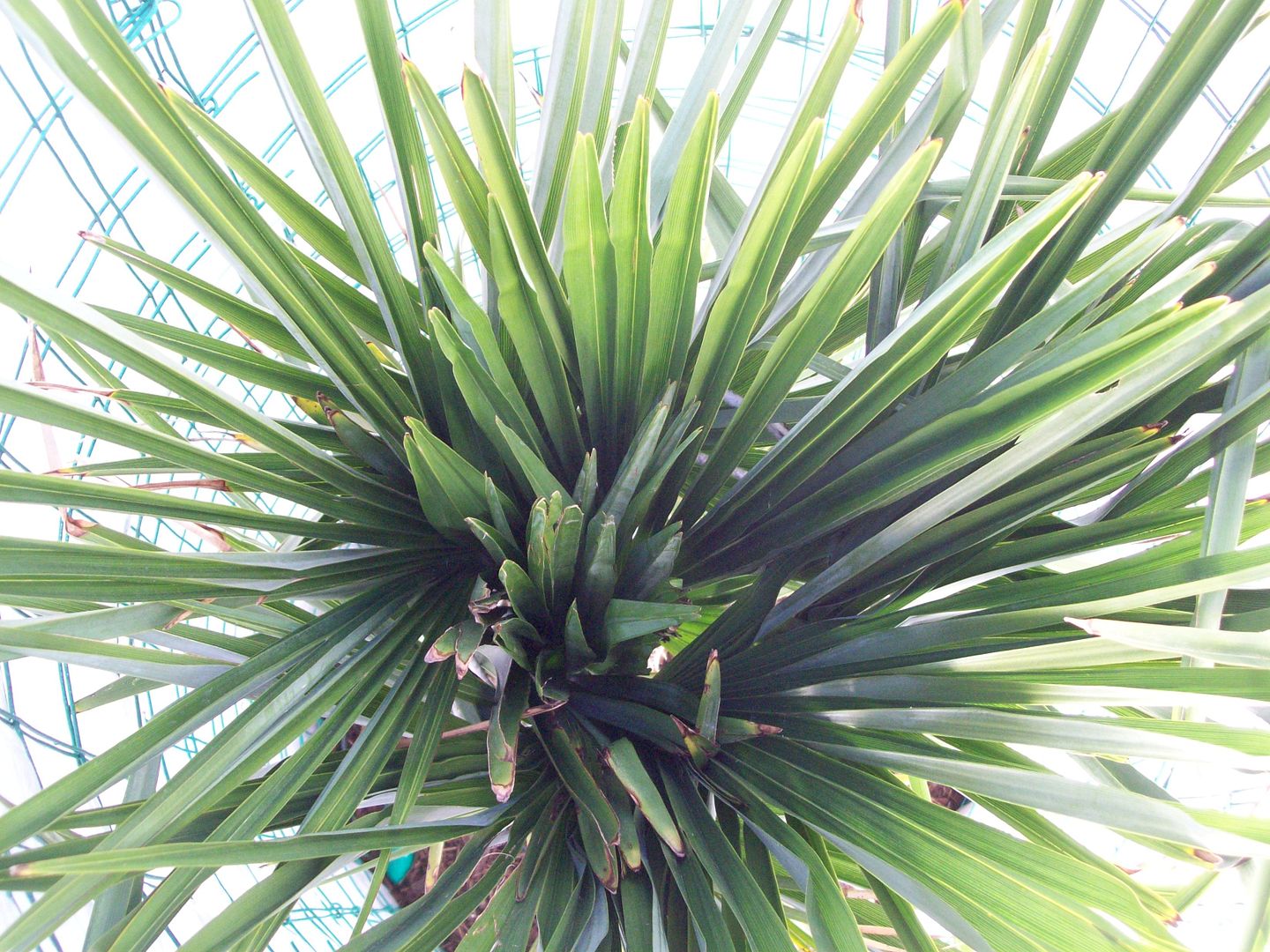 This Cerifera has been as tough as any Fortunei-etc,surviving numerous visits to the single digits....
(never pulled!)this palm may be as hardy as Fortunei.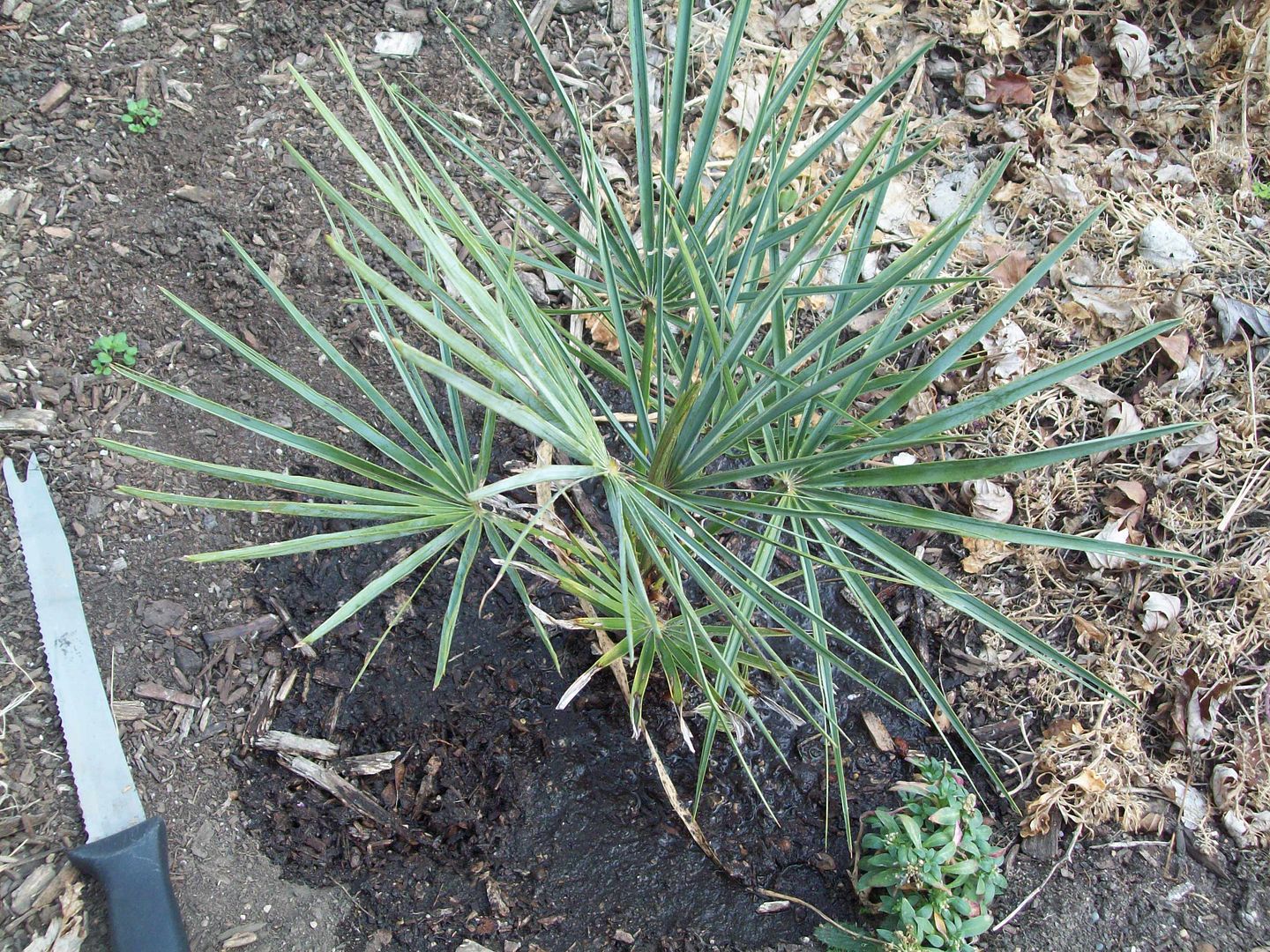 Little Waggie with S.Brazoria behind it.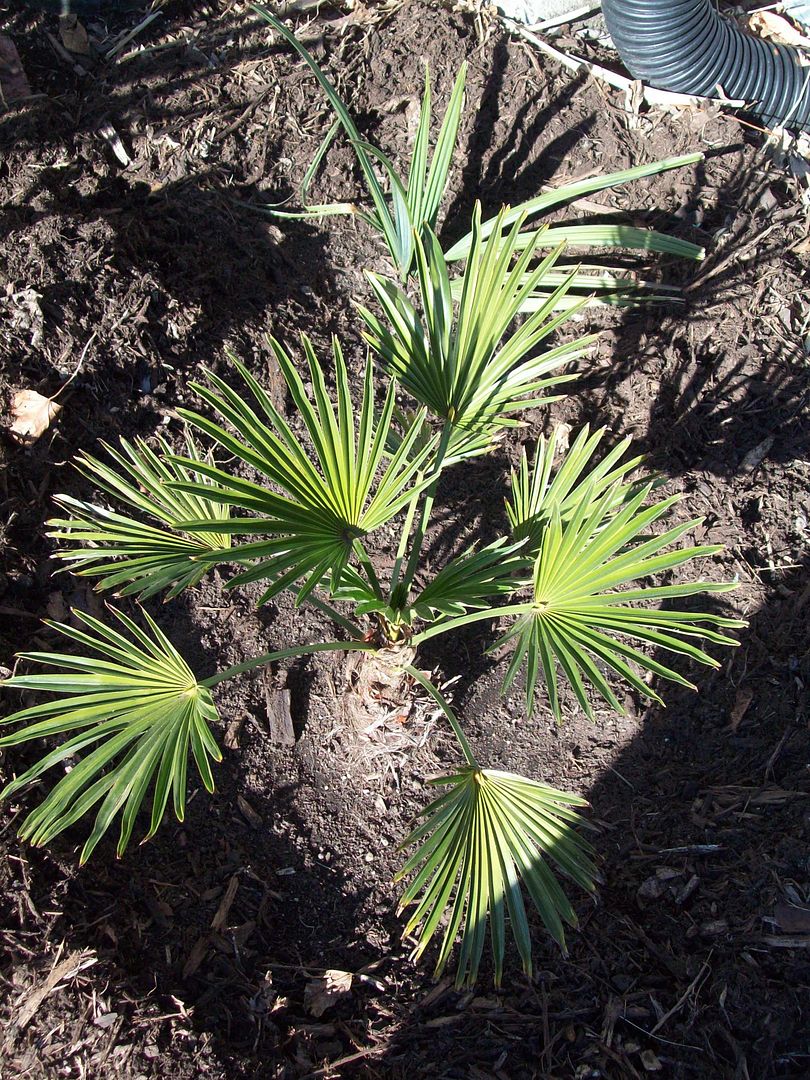 Couple more S.Louisiana-I really love this Sabal!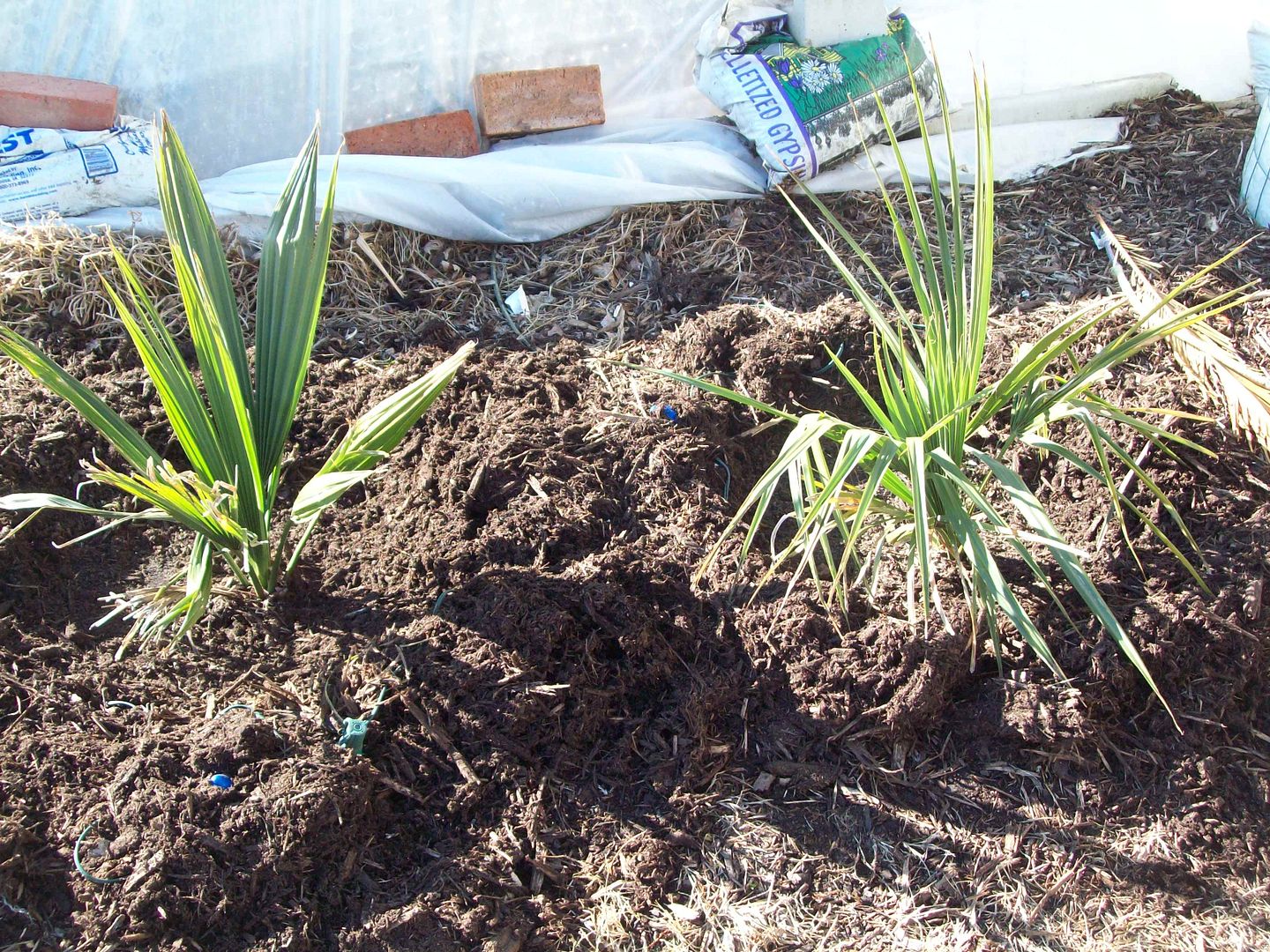 Yet another S.Lou and a Needle palm.
Another Needle palm
Bigger Waggie
T.Bulgaria,S.Lou,Needle,Waggie and S.Brazoria.
Looking in front of Cactus house-I was very tempted to remove this cover for
just the rain shield from hear on out-kind of a tough call right now-all in all-
because I would normally uncover in less than 2 weeks...I think I will wait a little longer.(-;
This is the bigger Fortunei that was trunk cut to the ground 2 springs ago-not a bad recovery for 2 years!