Let a few palms loose.
Uncovered a few of the palms for some reason......
I guess I just missed them...
T.Martianus looking good -this one put out a leaf in late fall...it is on the thermocube circuit with the T.Ferns,if you can call them that now...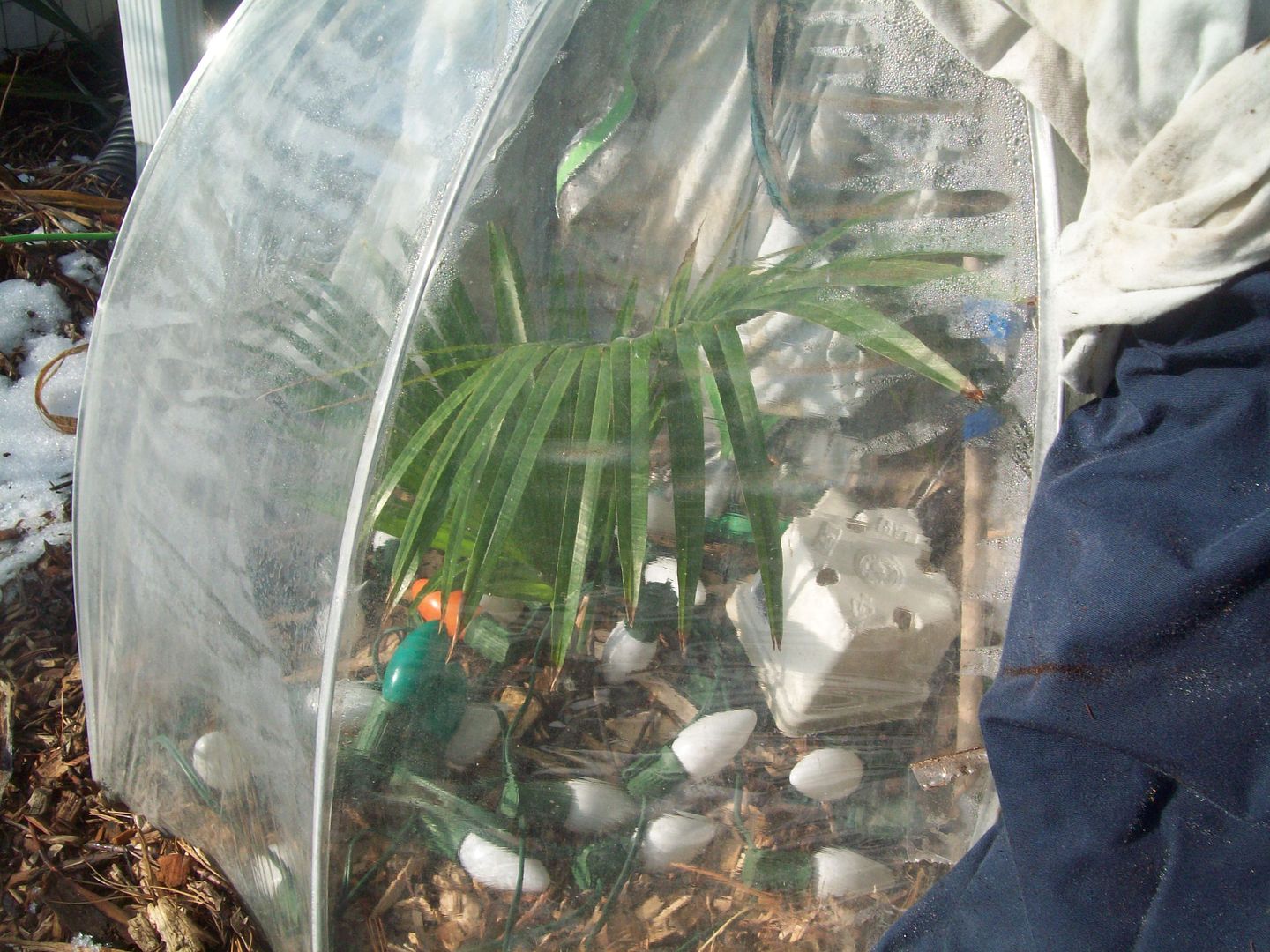 One of the little replacement C.Cooperi,these had their
leaves burned off again but surprisingly this one has grown a new leaf over the winter under cover..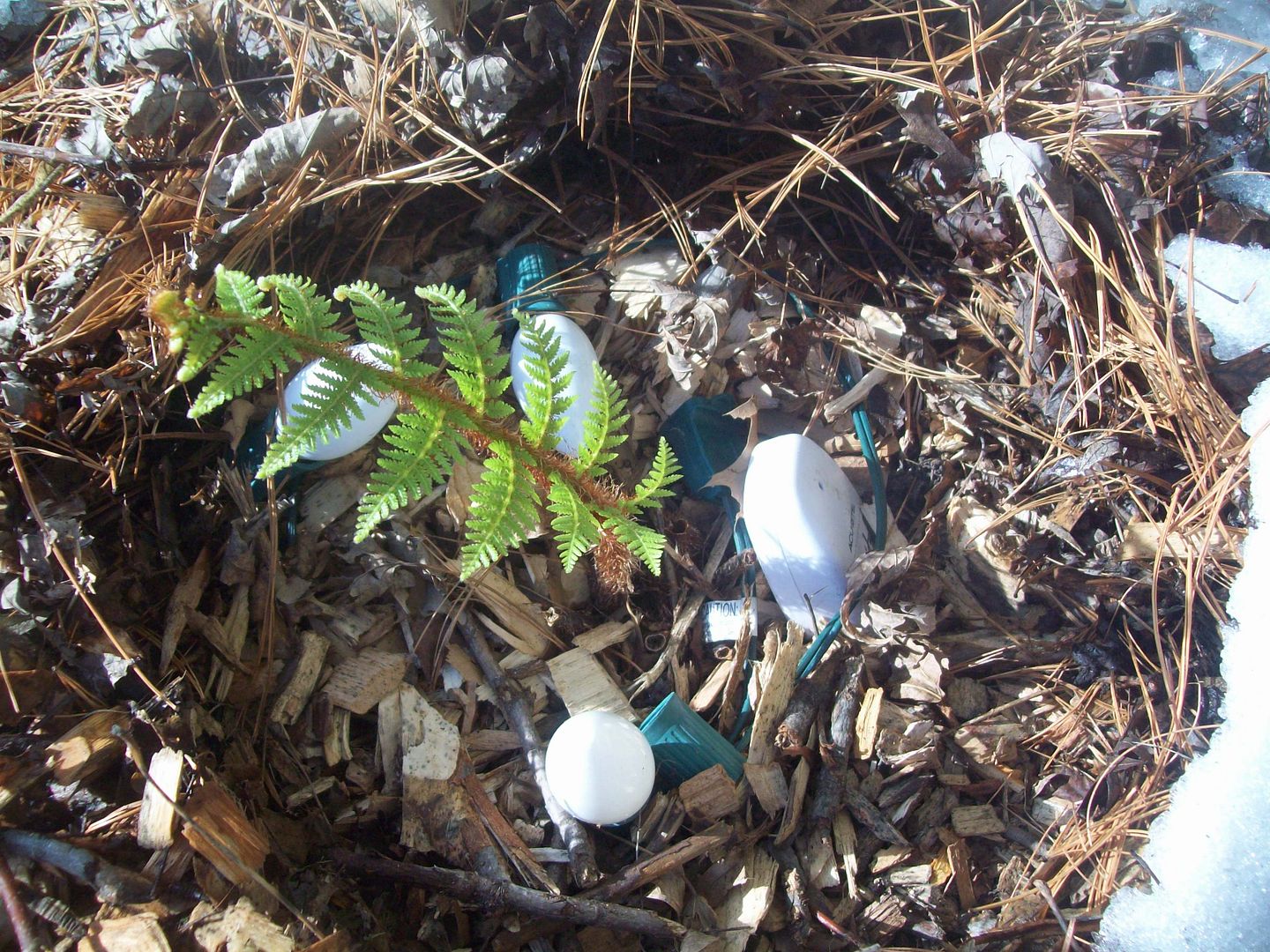 Best the Sequoia has ever looked coming out of winter,should be a monster if the rains return this summer.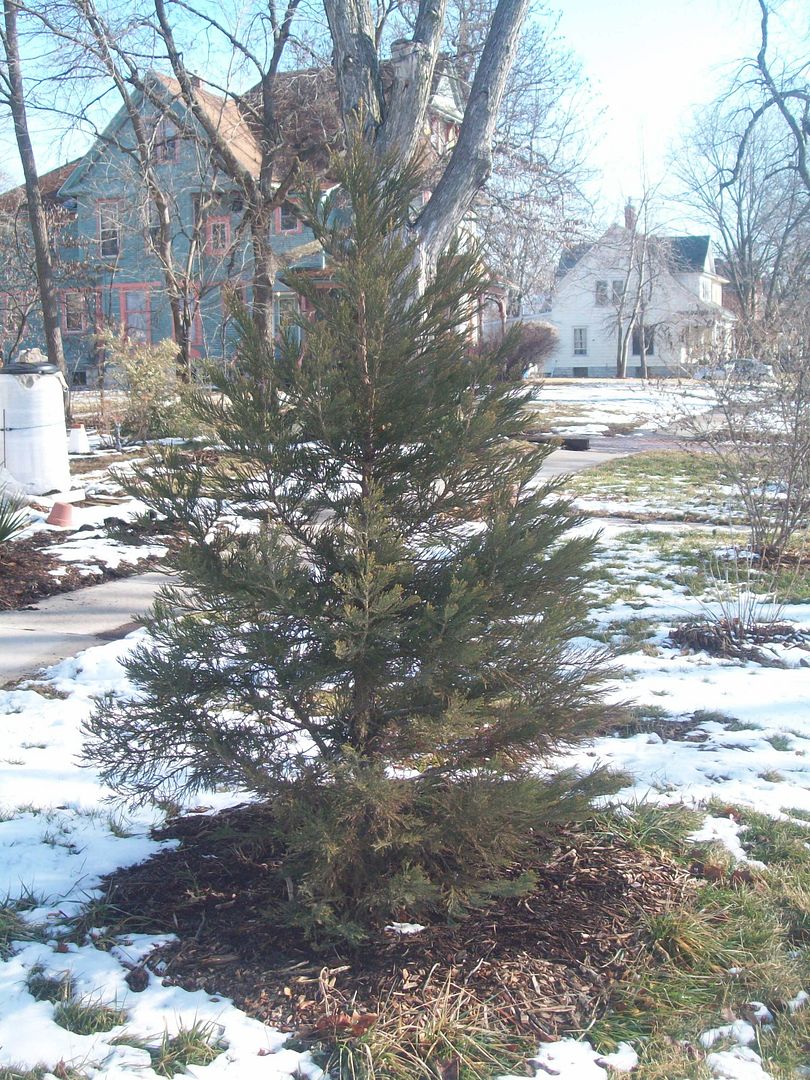 Princeps is still minty fresh!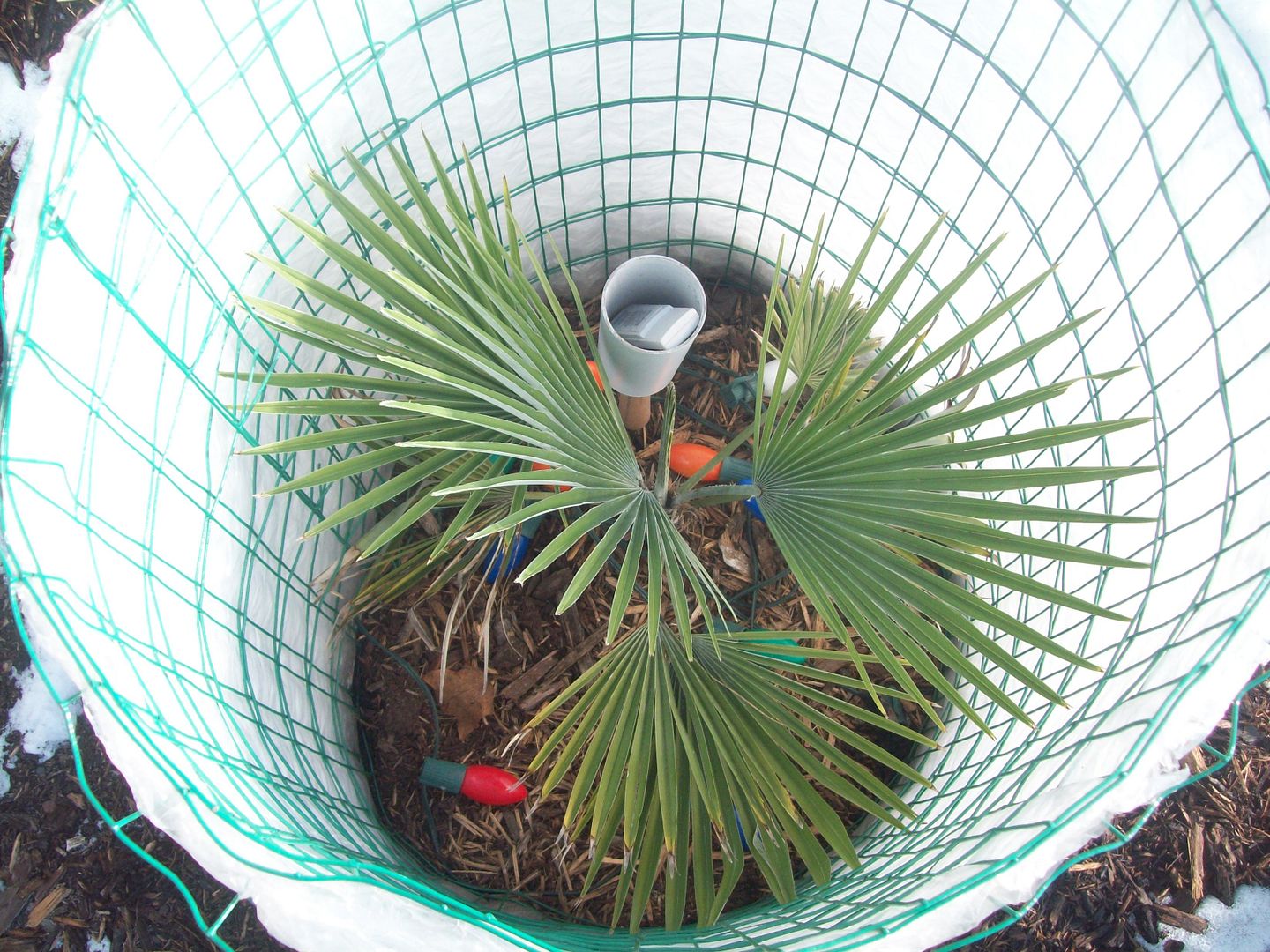 S.McCurtain(aka little Larrick)is hanging tough,it has
been covered but has had no heat at all...-4F lowest temp so far.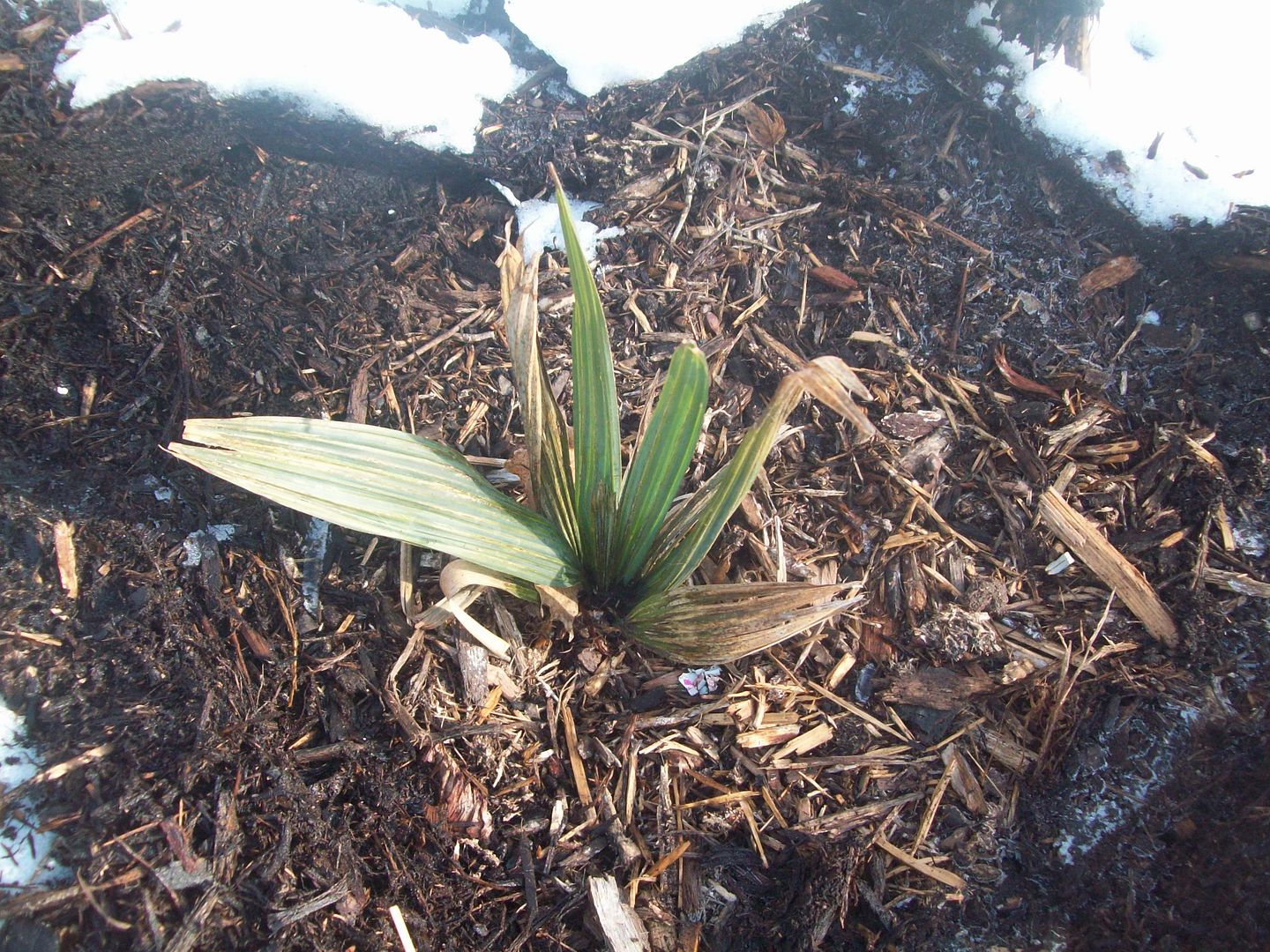 Don't want to speculate as to whether the Graptopetalum paraguayense are going to make it but
they look amazingly good for only having a clear cover over them...no heat!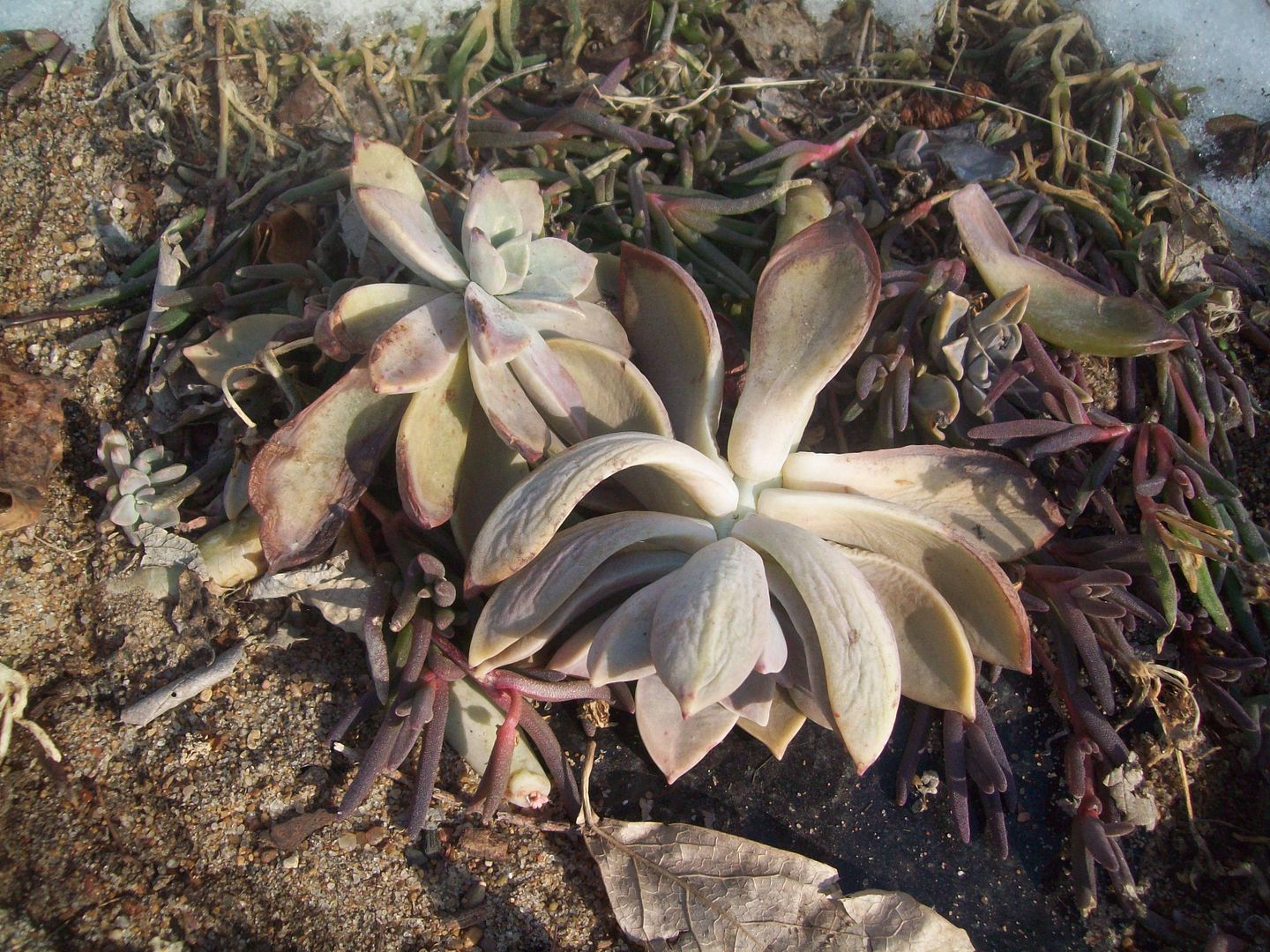 S.Brazoria,some S.Louisiana and Needles.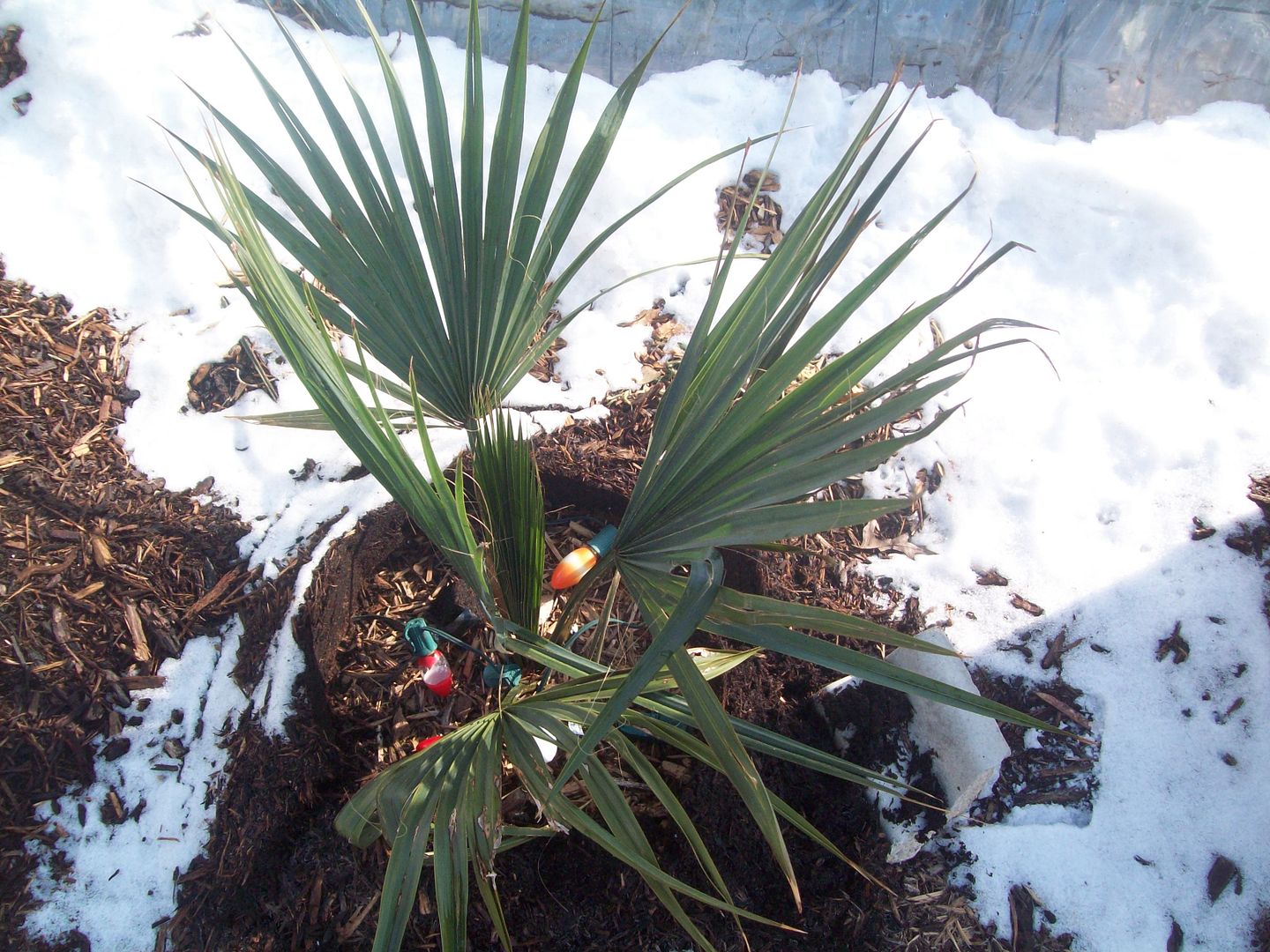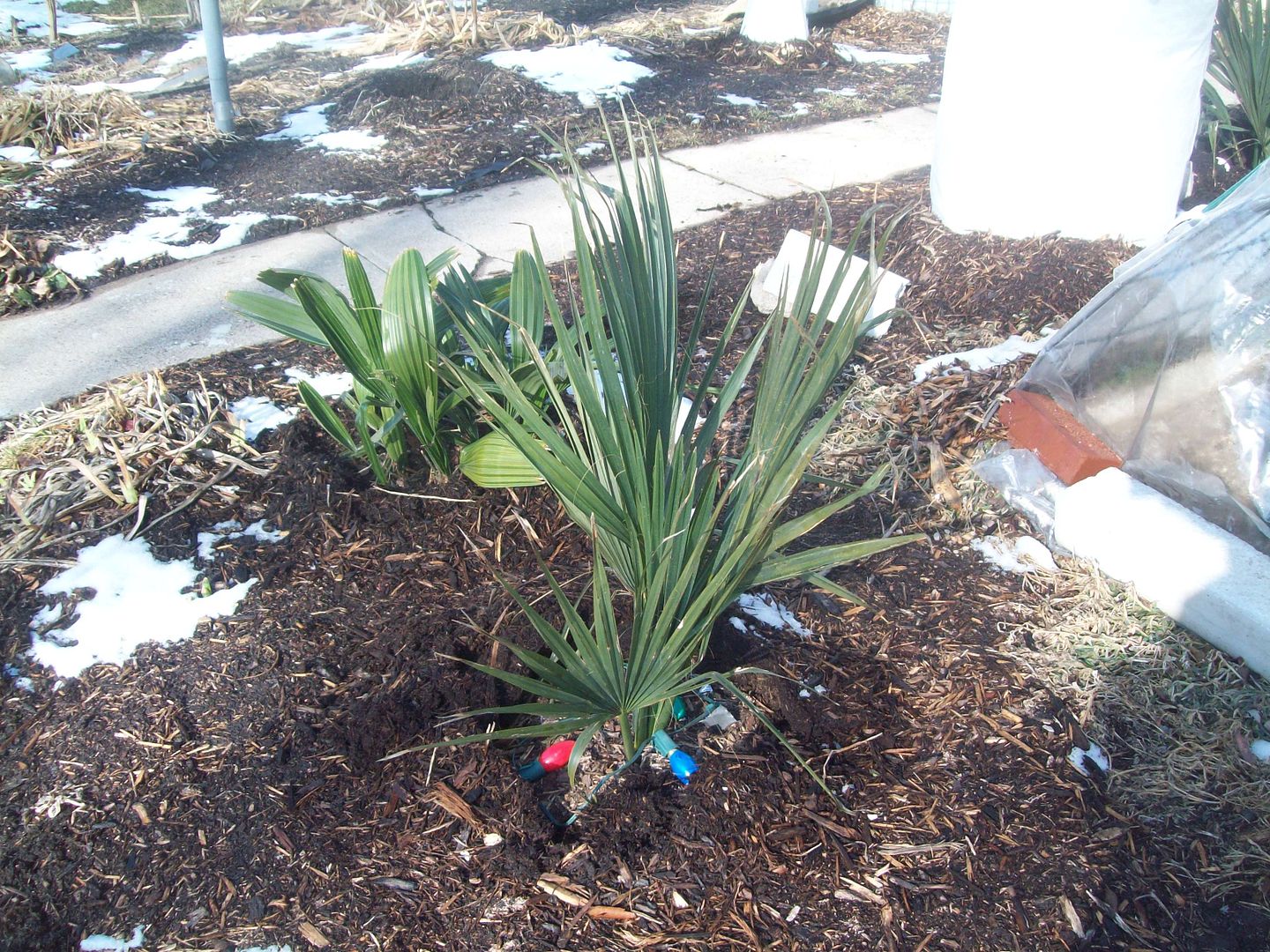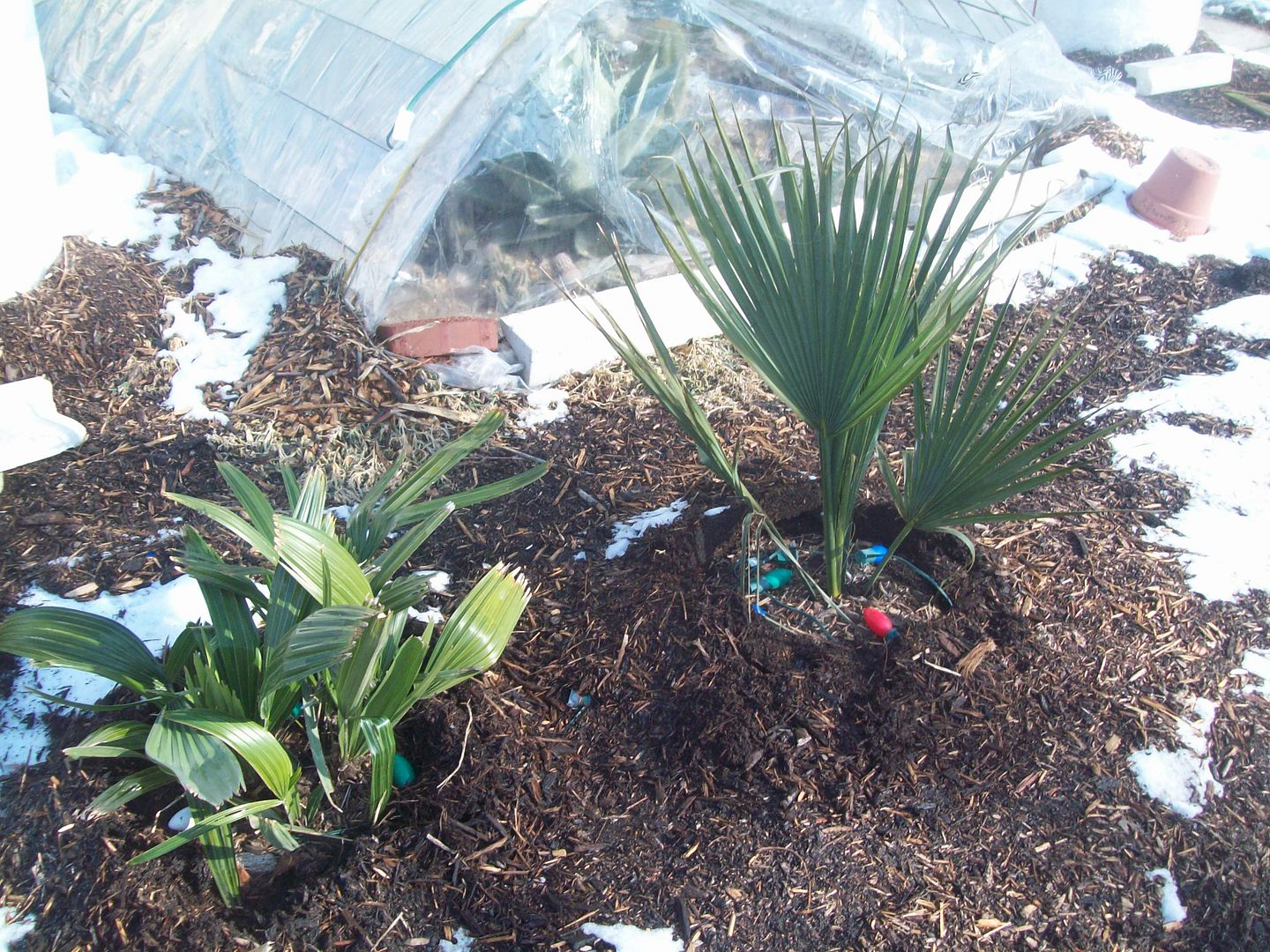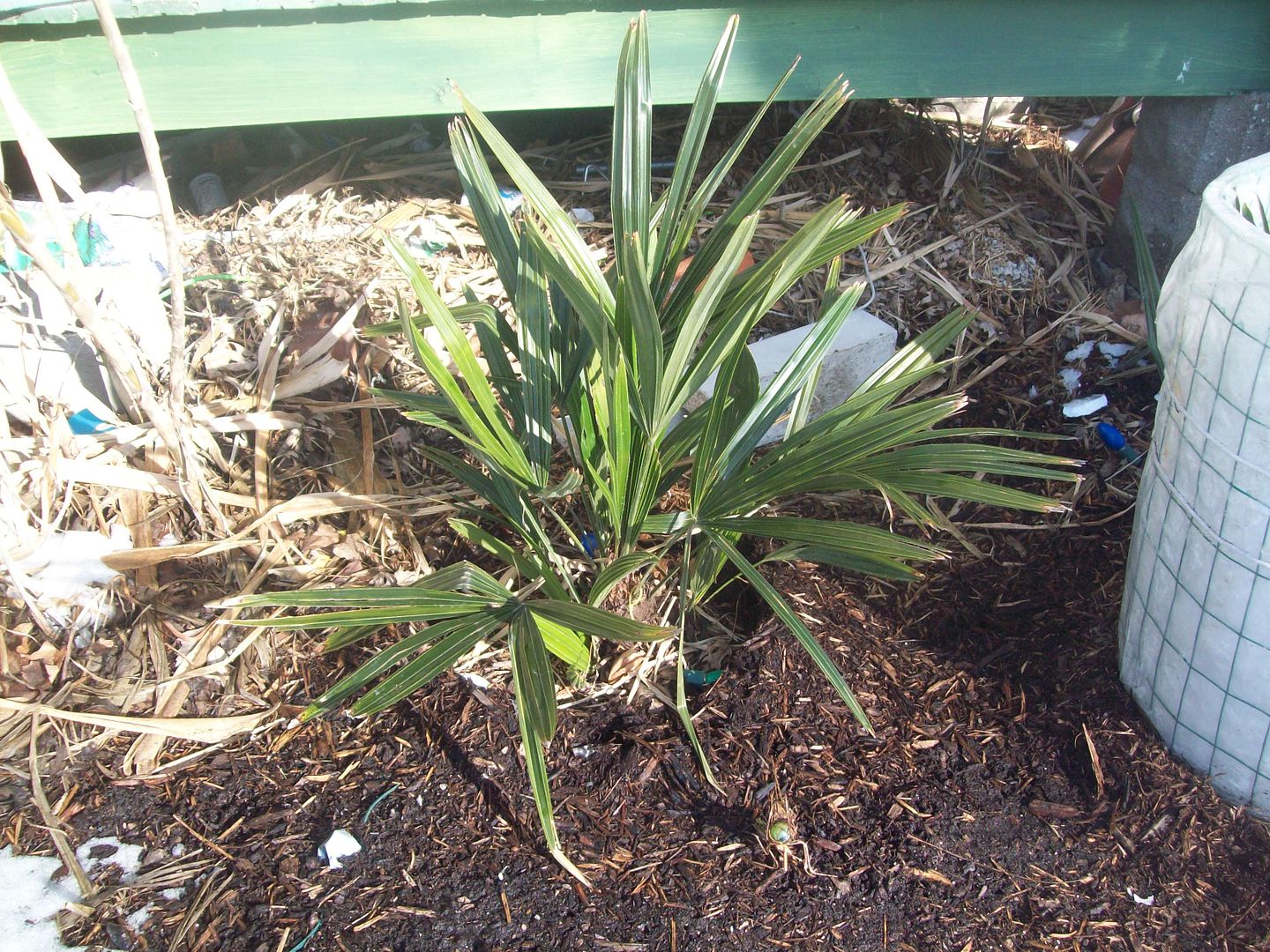 Some cactus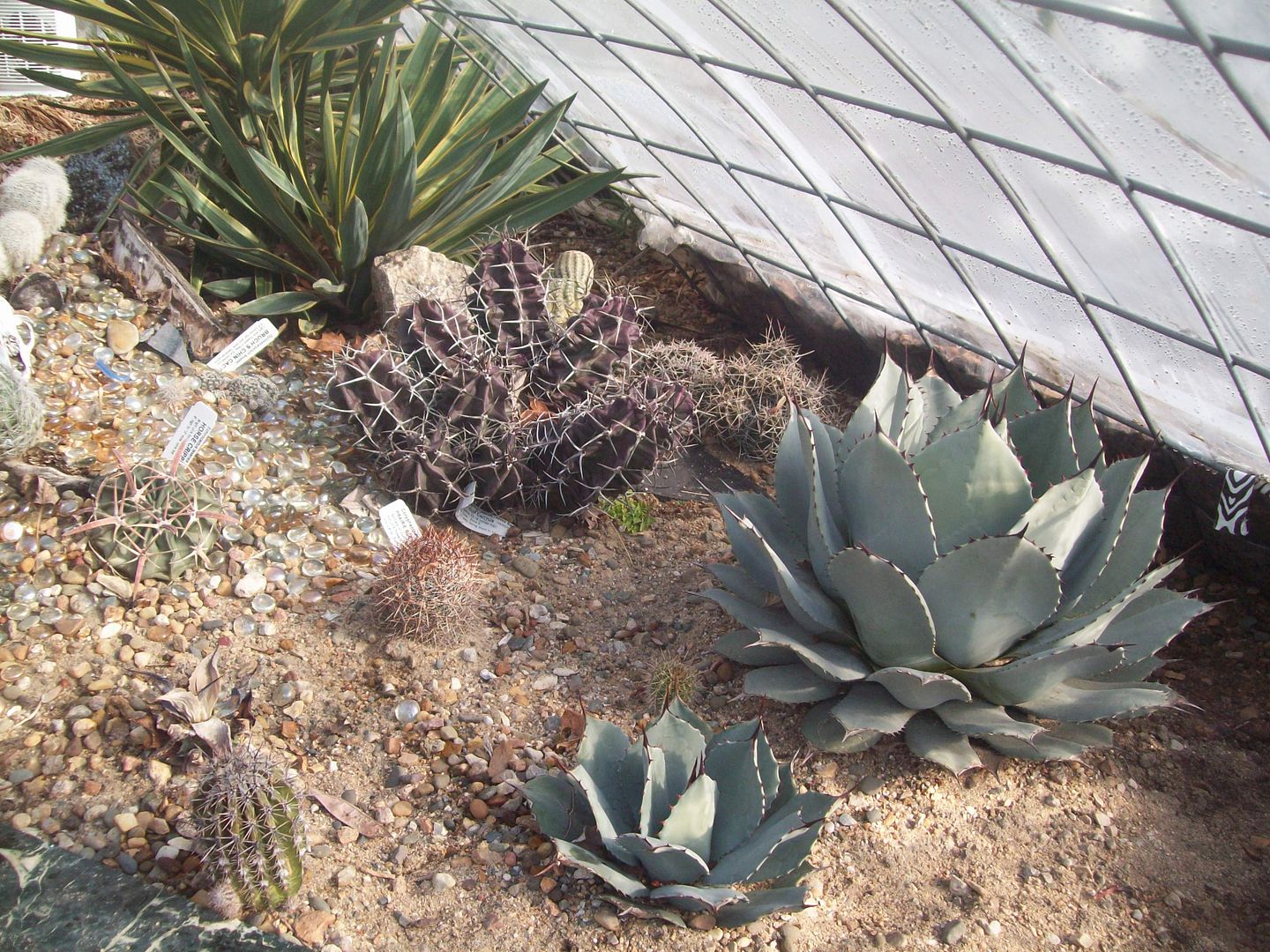 Thanks for looking!