This is one of the causes killing trees and life on Earth
neonrider
(USDA 8A ^ Sunset 31 ^ Mid-SC)
February 11, 2014
This is what's annoying to farmers, gardeners etc., it makes the air drier, causing drought and it impacts our health by a million (aluminium and barium in chemtrails causes severe blood pressure rise etc.). Subchronic and chronic oral or inhalation exposure primarily affects the cardiovascular system resulting in elevated blood pressure. Watch these videos and look those strings up in your backyard (or on your fence on a foggy early morning). Disinfo shills call these "ballooning spider webs" (no spiders around):
AUSTRALIA: https://www.youtube.com/watch?v=ZvtD_dizuDE
NZ: https://www.youtube.com/watch?v=5Umi2r3tPi8&feature=share
US: http://www.youtube.com/watch?v=48J6F4PLOlU
Call your local representative, police, EPA to report dumping. This stuff will eventually kill or hurt your plants and your family early.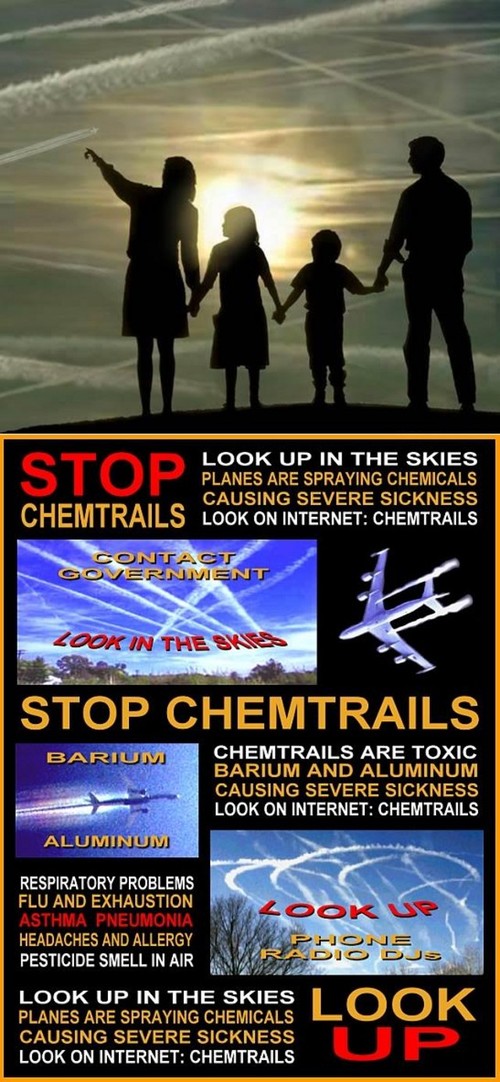 Here is a link that might be useful: Chemtrails strings fallout in the United States