Best before winter now worst
The Passiflora Incarnata which had grown best (4 feet) before last Winter, are doing worst now.
I bought (from a Connecticut nursery) and potted all last August. I thought that given the relatively mild Winters here in Berkeley California it would help to leave the 4 foot high ones intact over the Winter. And they did look good through January, but by the end of February all their leaves died.
And now, all the ones that barely grew before Winter, are looking much better (about 1 foot of bright green growth starting in April, for example right photo), than the ones which were already four feet high (for example left photo), which now barely have a few little new leaves.
I have no idea what to do with the high ones, whether and where to prune or whatever. I'm a gardening noobie.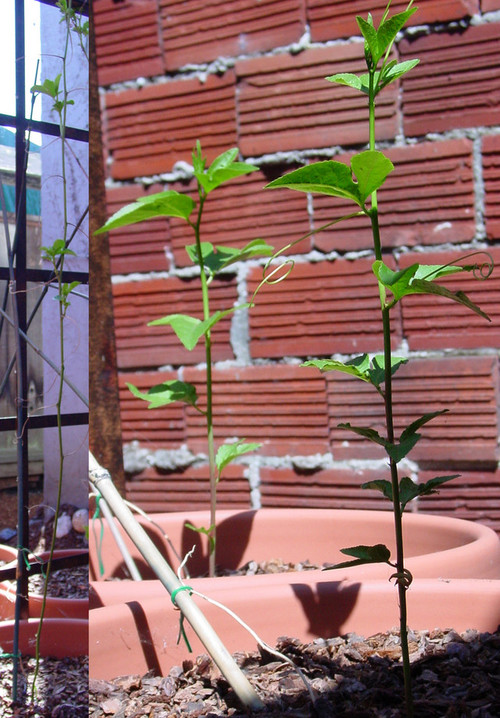 This post was edited by coyote2 on Fri, May 3, 13 at 17:29