What is wrong with my Incarnata???
passionlove
(z 9 FL)
May 14, 2008
About 3 weeks ago I bought an incarnata. It had 5 different plants growing in one pot and most were at least 3 ft tall.
I took 2 of the plants and transplanted them into a new pot. They are doing great. The rest I planted into the ground. I have a few different passiflora's and the ones in the pots are all doing great. The one in the ground has been declining over the past few weeks. It has new growth and new buds. It even had a flower the other day, but now all of the leaves are wilting and the base of the plant is turning brown. I have only watered twice, but it does not seem to dry out. Here we have clay type soil, but in the hole I put well draining soil with 50% perlite. It is facing West just like the other one that is in the pot.
I loved the mulch away from the soil. Is there any other way I can dry the soil faster. Any suggestions would be appreciated becuase I think I may lose this plant. Thank you!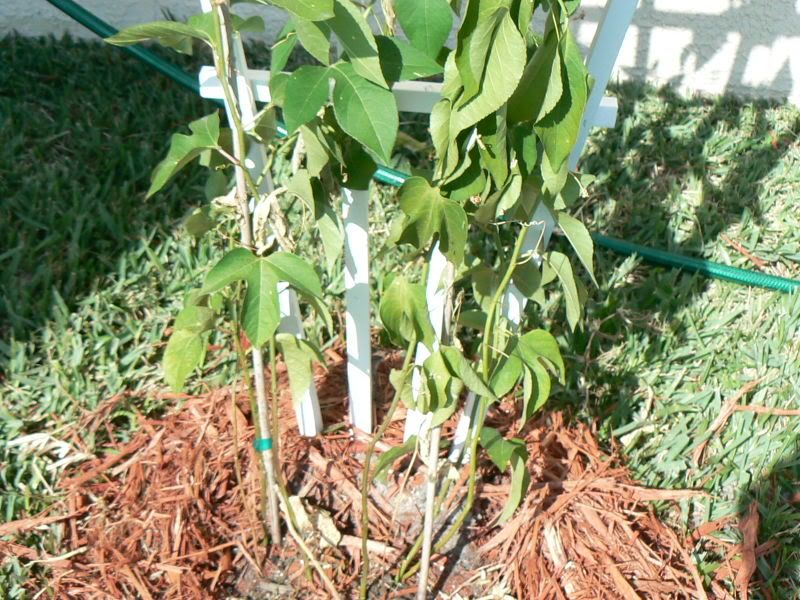 Here is the one doing good in a container: