House sold in 6 days? What to do with my plants?
bradleyo_gw
February 17, 2012
Well it looks like I have a solid offer which I am willing to take after only 6 days on the market (I priced it to sell but now I'm thinking I priced it too low), I just need to find a house in Pittsburgh this weekend. The closing date on the offer appears to be March 27.
I'm planning on taking my protective devices with me but what do you all think about completely removing protection on a trachy. How about taking cuttings of cacti and digging up a few favorite plants such as my hardy agapanthus, hardy crinum, Summer Snow gardenia, multiple cacti, and yuccas when the ground is potentially still frozen solid, or at least freezing regularly? If the new owner is interested, I'm planning on giving them the dormant garden tour to let them know what to do, but I think they'll be both pleasantly surprised, and dismayed at the work that goes into keeping a landscape like this in one of the coldest 6a's in America!
My trachy should be alive, I burned it pretty good because I didn't have the thermocube in the right spot and the C-9's cooked a good portion of it. It got to over 100F for who knows how long, and by the time I figured it out, it was a little late. Since then, the temp inside the enclosure has ranged between 25F and 52F.
trachy on the left in better days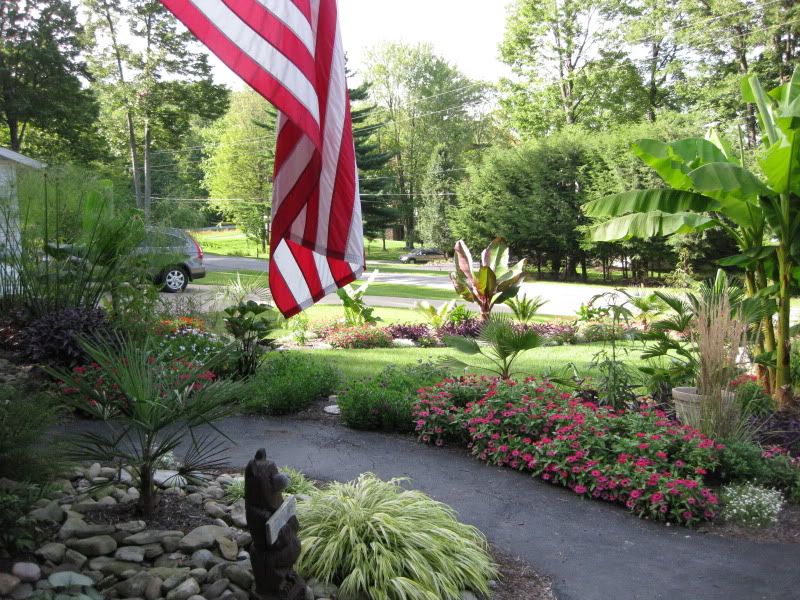 and fig
fig in better days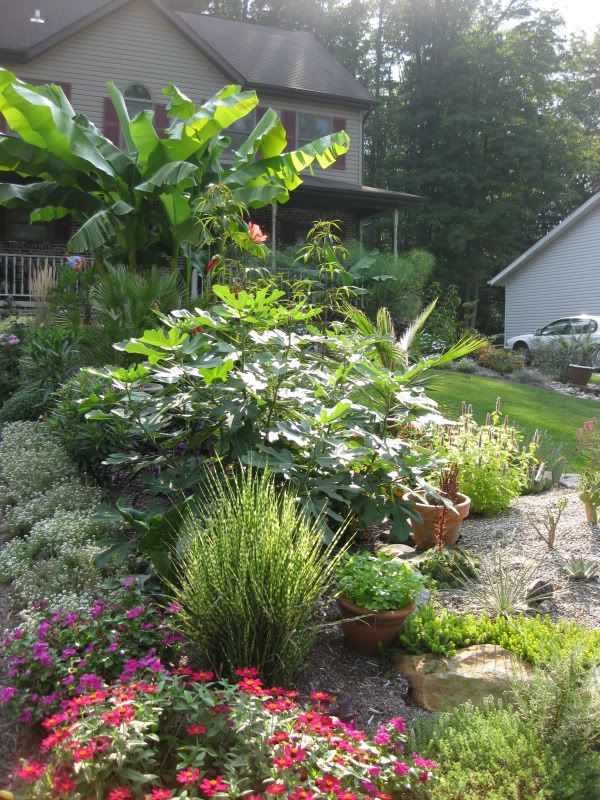 Do you think they have a chance when permanently uncovering in mid March?
I'll try to take a few pics this weekend of the damage to my Summer Snow gardenia, it's pretty burnt, but still lots of green left. I'm thinking it's a goner here long term, but may have a chance in Pittsburgh.