visiting a wonderful palm garden in southern California
lzrddr
(91360)
March 29, 2011
Maybe one of the very best palm gardens in all of California, but if not, at least in the top 5. 2-3 acres on a super rocky hillside in a zone 10b (super rare zone in California)... grows things no one else can seem to, and extremely well. Here are a few shots of things in this 15 or so year old garden in San Diego county. We had our palm meeting there a few days ago. Perfect day, too.
shot of the garden showing typical size of rocks in garden (some were literally the size of a small house, and many had bridges and platforms built on them= owner owns a construction company).
Just one of several dozen super rare and perfectly grown Dypsis species: Dypsis tsaratananensis
overlooking nearly all of San Diego, these palms are now growing up into his view of the world... the beautiful one is a hybrid of Dypsis leptocheilos and probably cabadae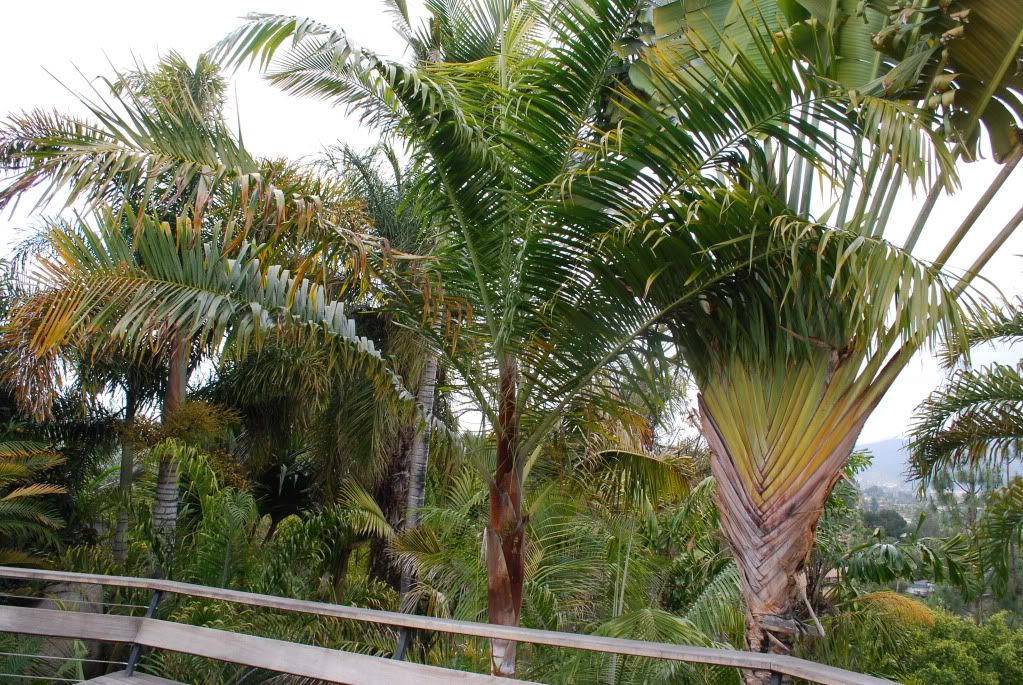 Dypsis florencei (actually not a real name- actual name is Dypsis paludosa)... form of D paludosa with red crownshaft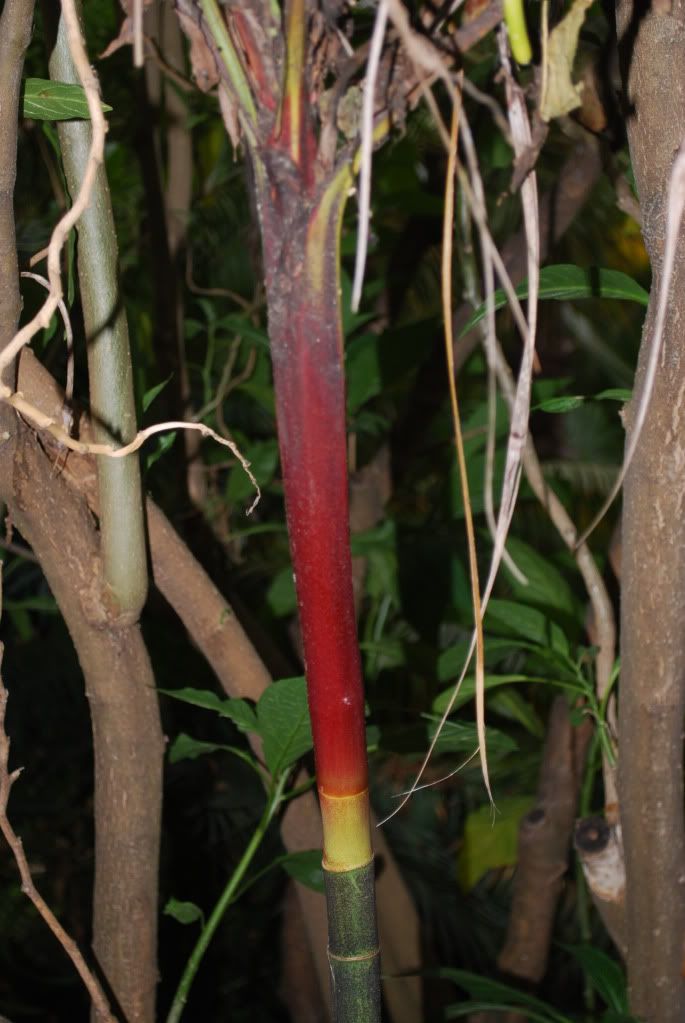 This is a palm almost no one else can grow in California... but particularly not to this degree... nearly 25' tall. Aiphanes aculeata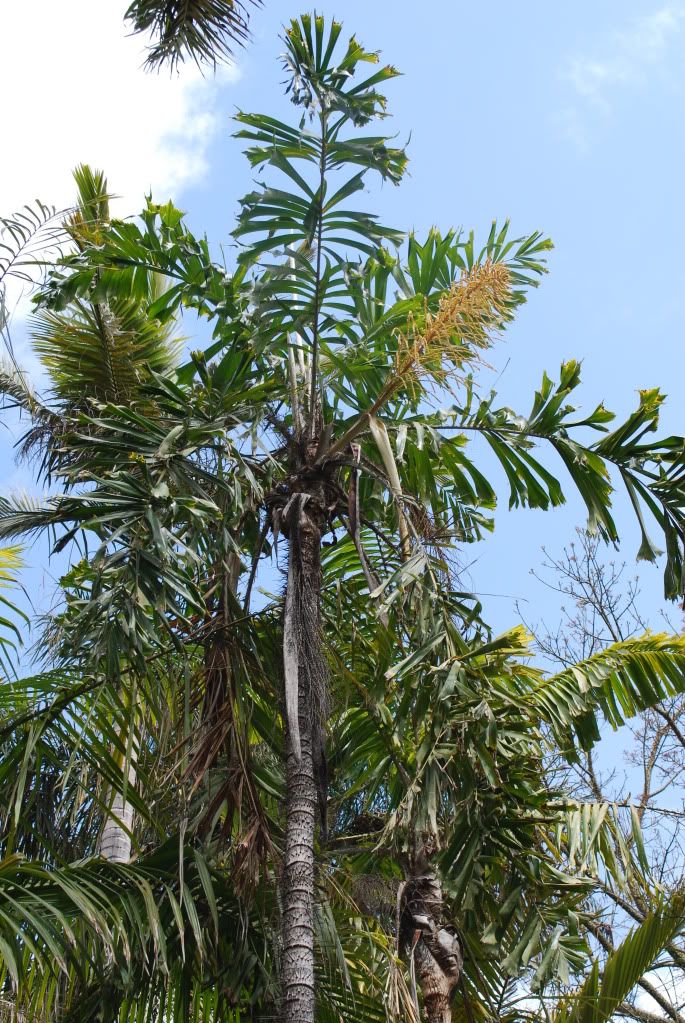 a common sight perhaps for those of you on the east coast, but here in California Coccothrinax over 2' tall are amazing... and this Coccothrinax barbadensis is nearly 20' tall... incredible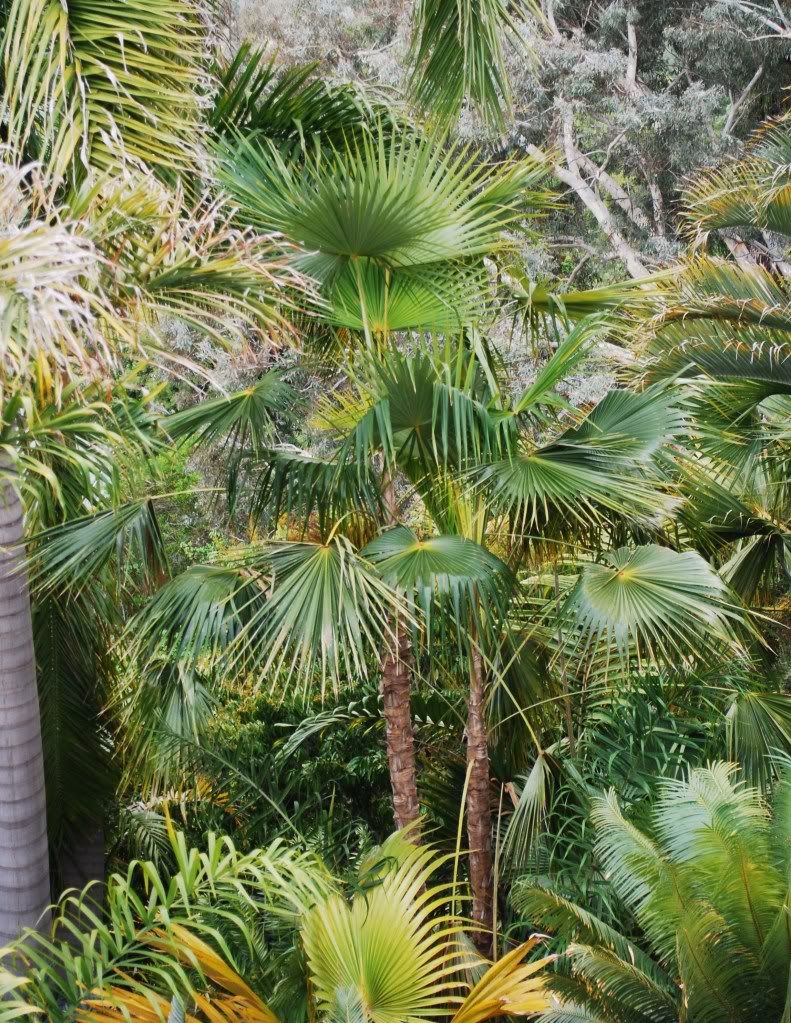 doesn't look like much but Livistona inermis is near impossible for anyone to grow in California unless you live in the desert.
didnt' get in good focus sadly... Kentiopsis pyriformis with new orangish leaf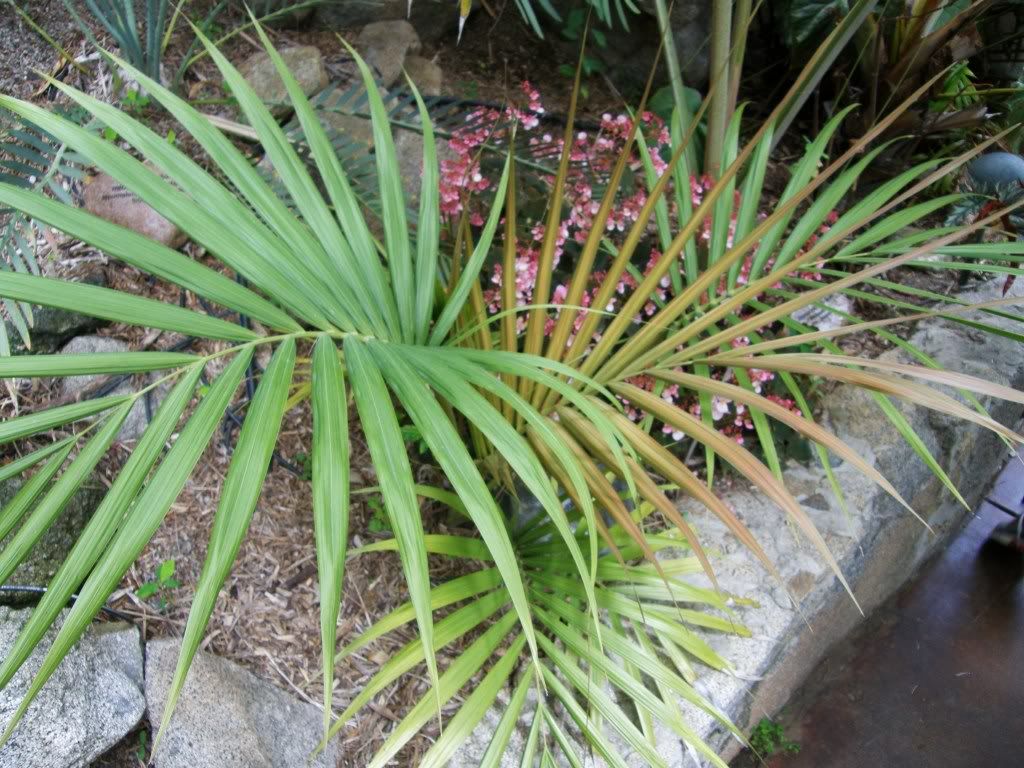 another incredible sight- Gastrococos (now Acrocomia) crispa with trunk on it in California.. unheard of.
not a hard palm to grow, but looks great in this more tropical setting... Brahea armata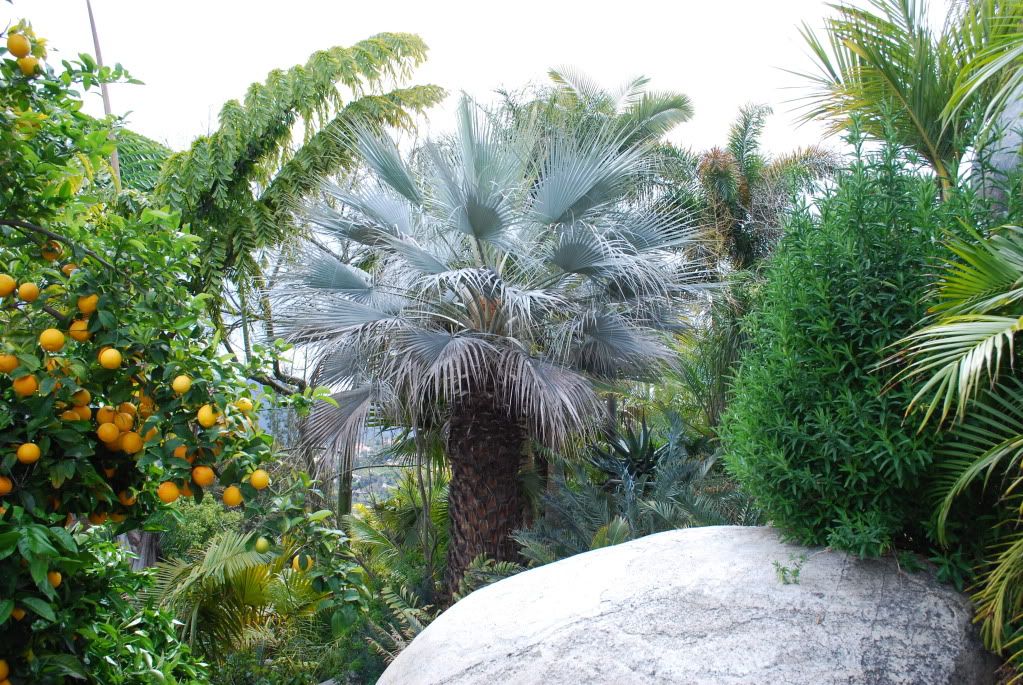 another easy grow, but still looks great. Wodyetia x Veitchia (Foxy Lady)
Basselinias aren't hard to grow, but this one is over 6' tall and has a nice red crownshaft (most here in California stay sort of dull colored)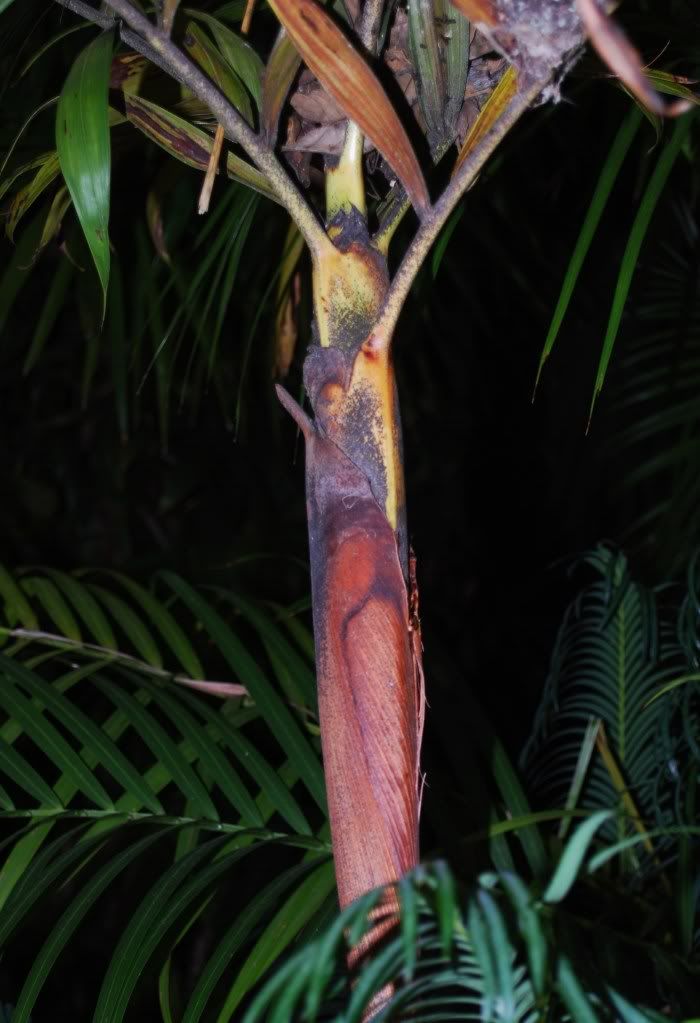 any cycad fans out there? These two Encephalartos turneris are huge! One the female is coning.
super rare Encephalartos poggei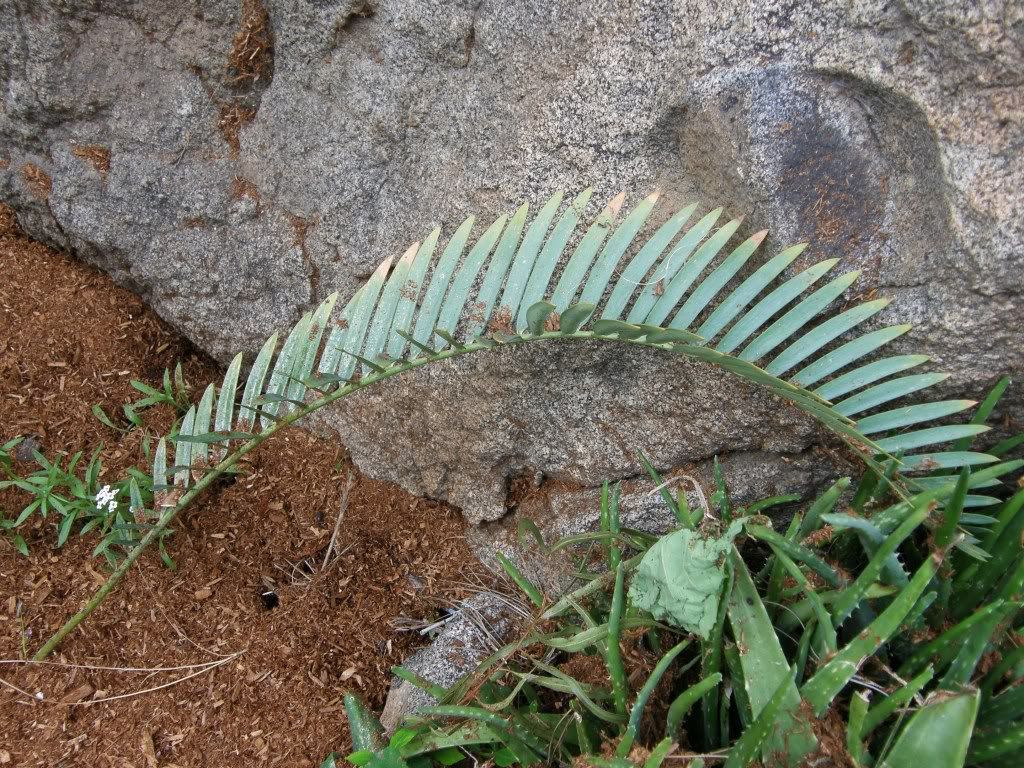 Encephalartos laurentianus female with two huge cones... yikes! Probably the first of this species to cone in California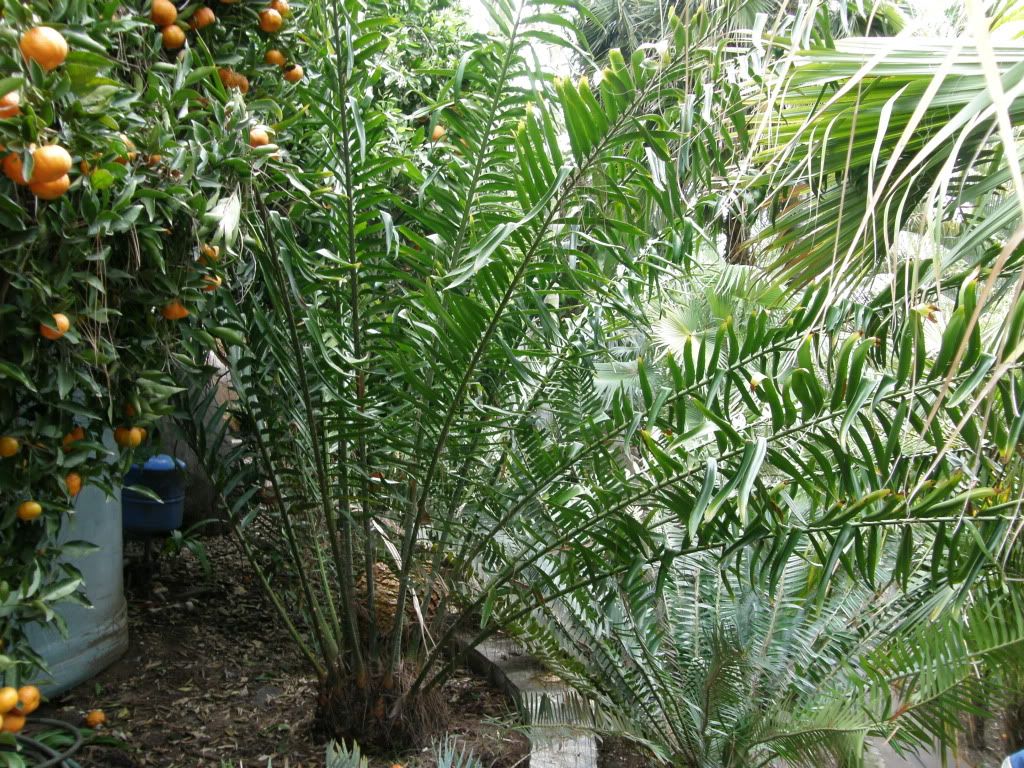 another rare dypsis to see trunking in California: Dypsis fibrosa, one of the branching palms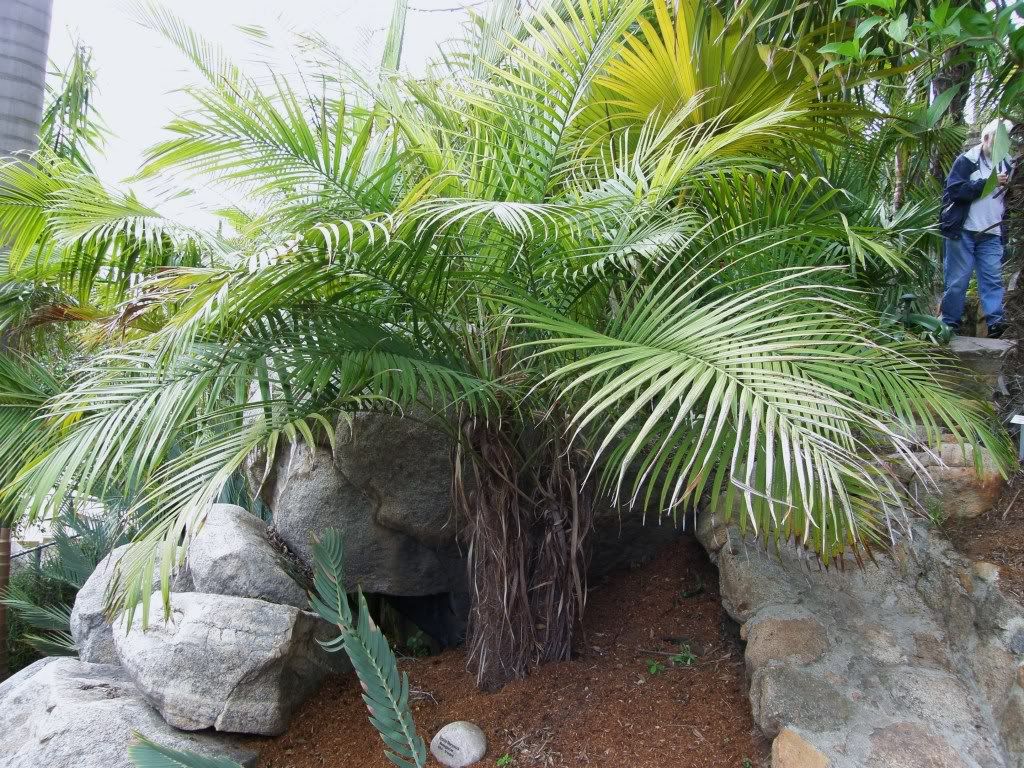 Dypsis basilongus over 15' tall (mine never got past 2' before croaking)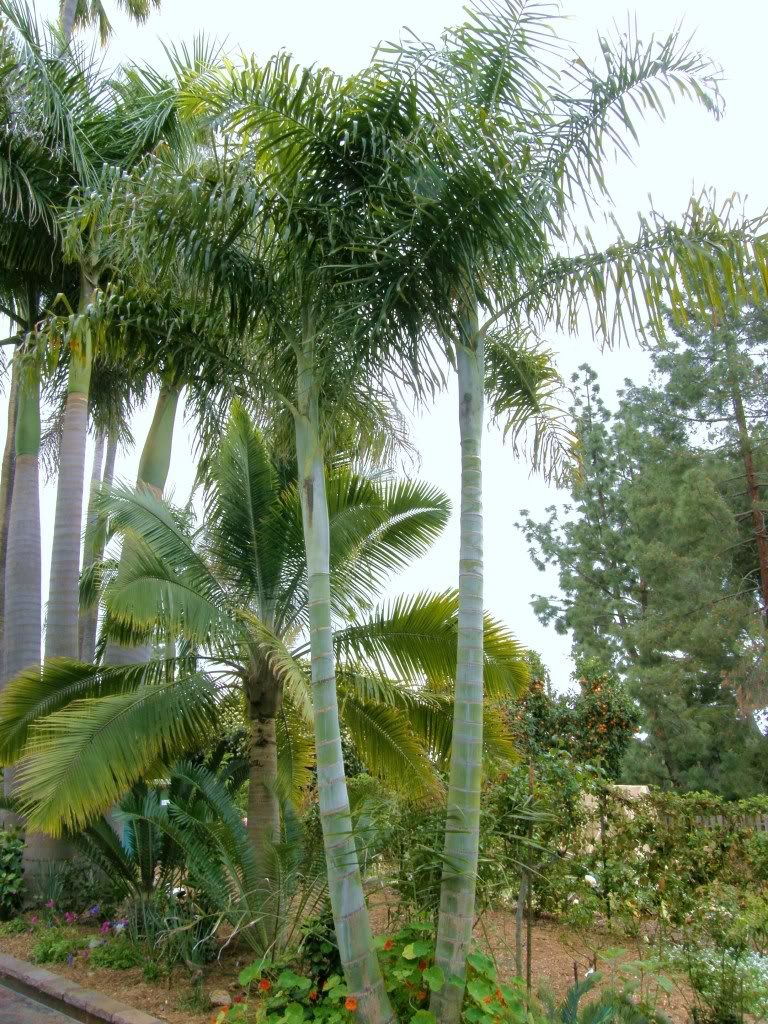 Dypsis affinis full of ripe seed (tempting)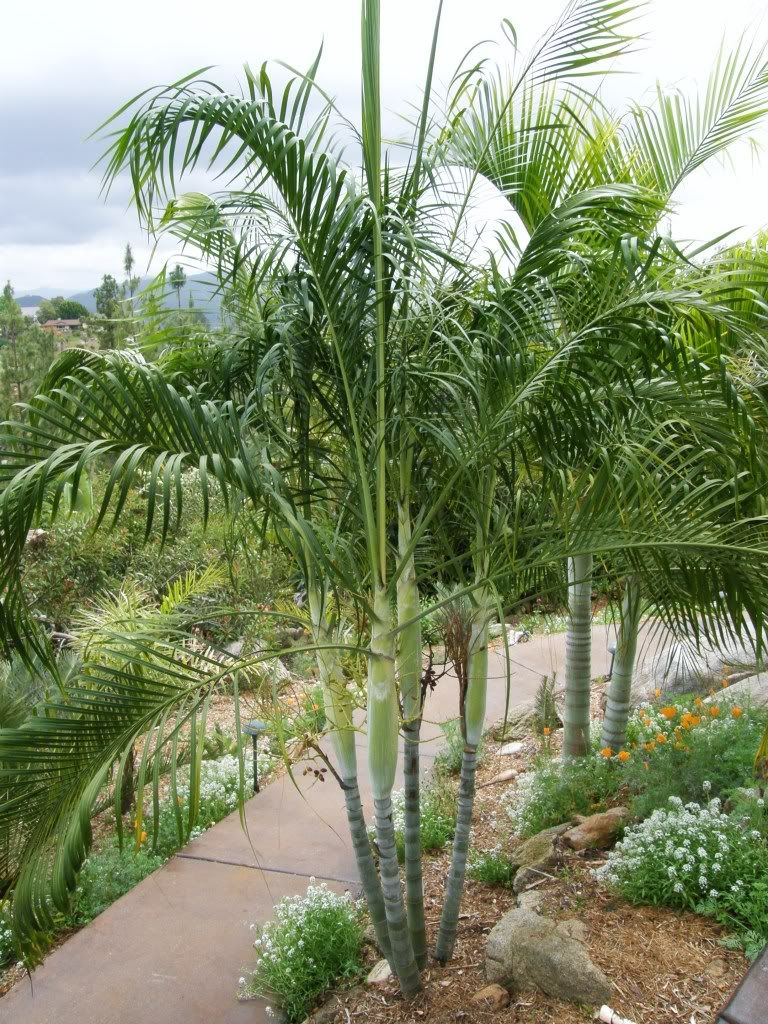 incredibly healthy Cyphophoenix nucele about 12' tall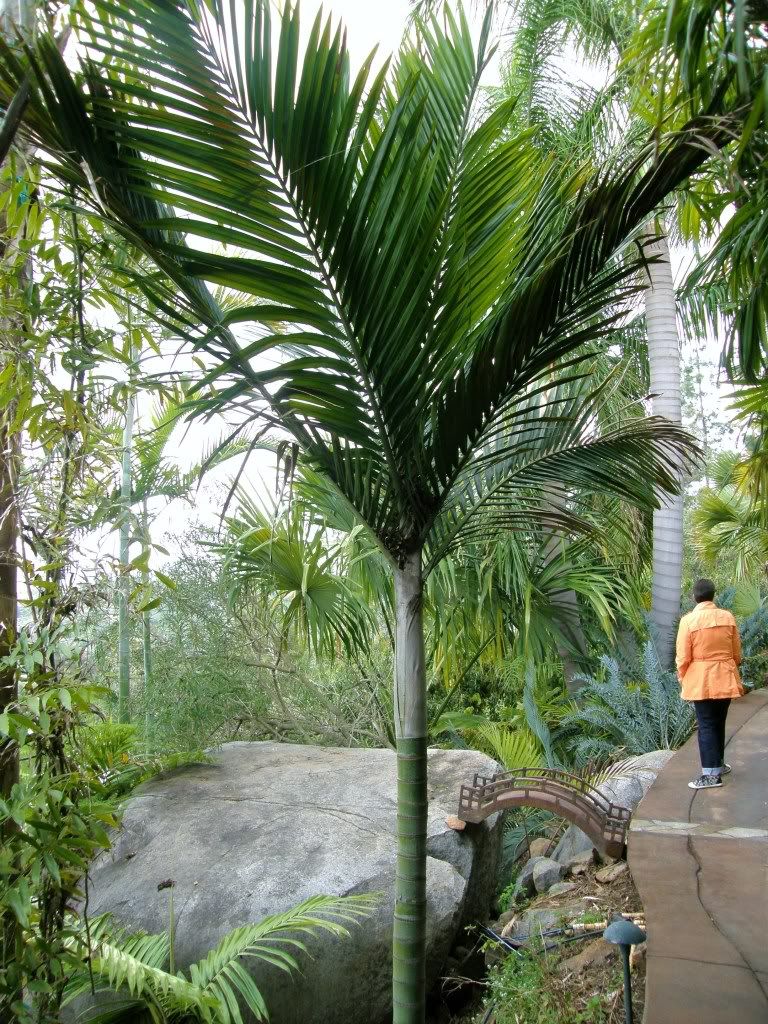 my favorite of all the Braheas, though very hard to find (still looking after 20 years), Brahea pimo
Arenga undulatifolia- impossible to grow in California... I thought...
Aiphanes minima- also impossible to grow in California.. and this one is 20' tall and looks great
only Acanthophoenix rubra this size in California that I know of... wow.
common, but still amazing sometimes, Acrocomia aculeata