Hand pollination of incense passie
I have a series of photos with questions about hand pollination,for some of you who have been sucessfull getting fruit.
Notice the stigmas on these two flowers,one is in the up position,while the other is down around the ovaries,now does it make a difference where the stigma position is at time of pollination?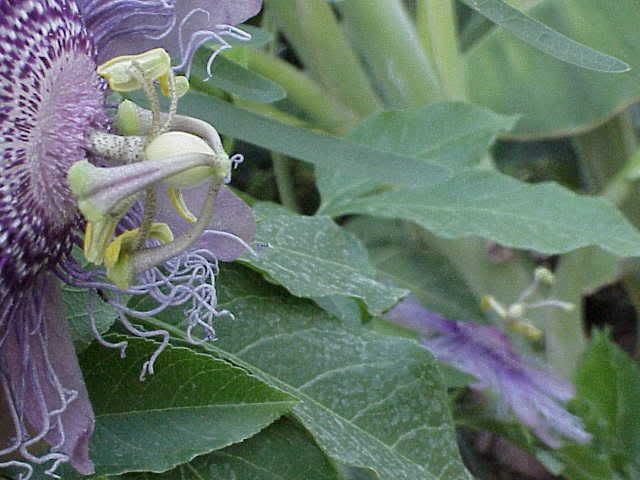 I'm loading my brush with pollen from a incarnata,I know is ferttile from the fruit on the vine.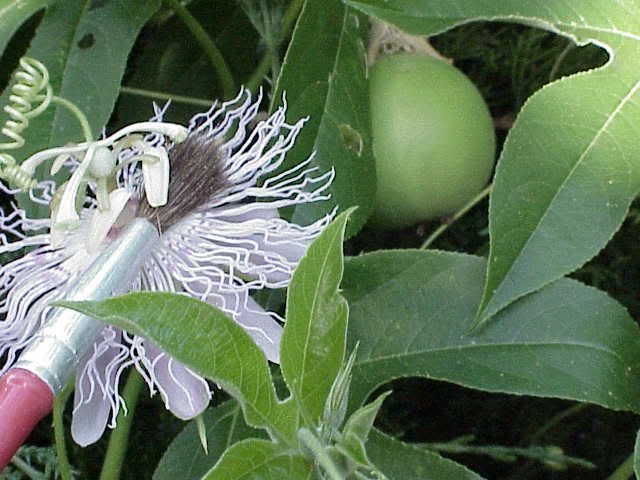 First with stigmas up!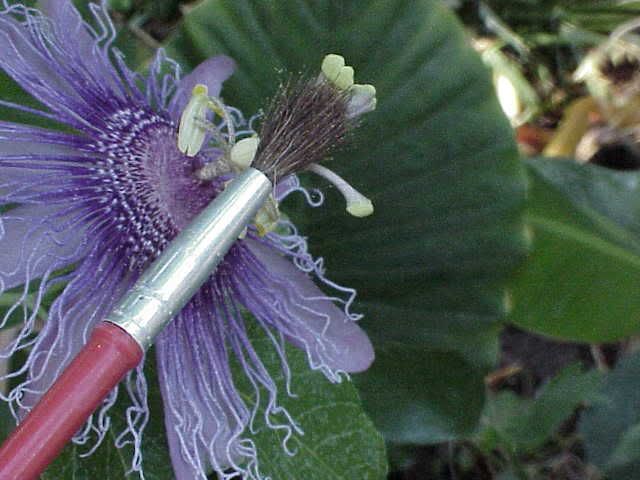 Back for another batch of pollen,yikes!Intruder stealing my pollen!!!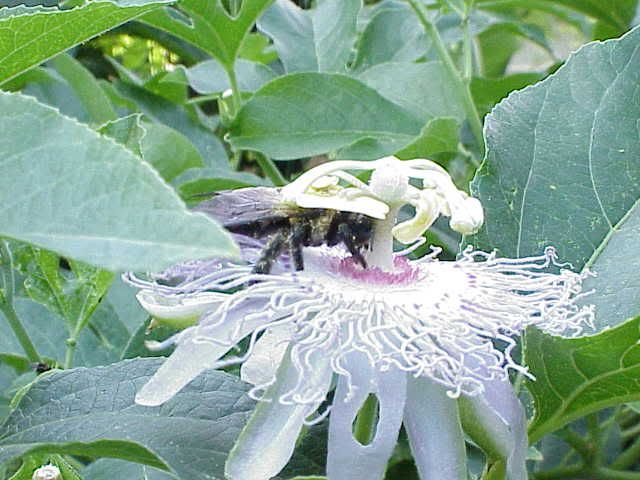 Now with the stigmas down.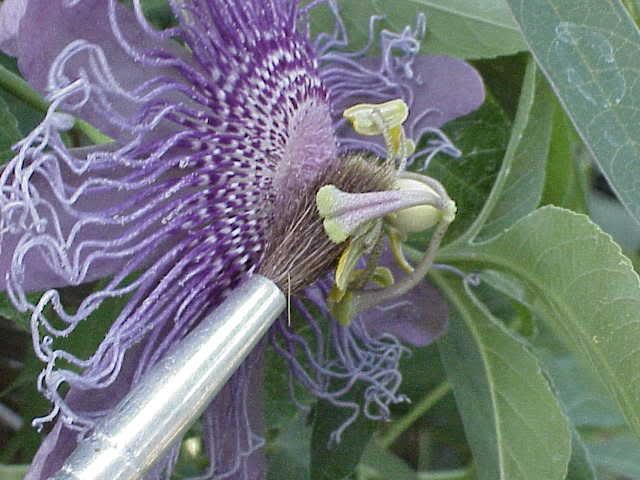 Ok what say you????