P. 'Incense' seedling
One of my Incense seedlings has started to bloom profusely. The flower looks a lot like incarnata, but is bigger, about halfway between the local incarnata and Incense. The vine is extremely vigorous and loaded with buds. It does not seem to be very fertile so far. There is little, if any, pollen and attempts to set fruit have failed so far, although there may be one fruit forming now. The leaves are mostly 5-lobed, like Incense, and the petiole glands are more in the middle as well, but it otherwise looks like incarnata. I have 3 more of these seedlings that are also very vigorous and loaded with buds. None have bloomed yet, but should start any day now. As they do, I'll post updates. The other three all have 3-lobed leaves so far.
Flower.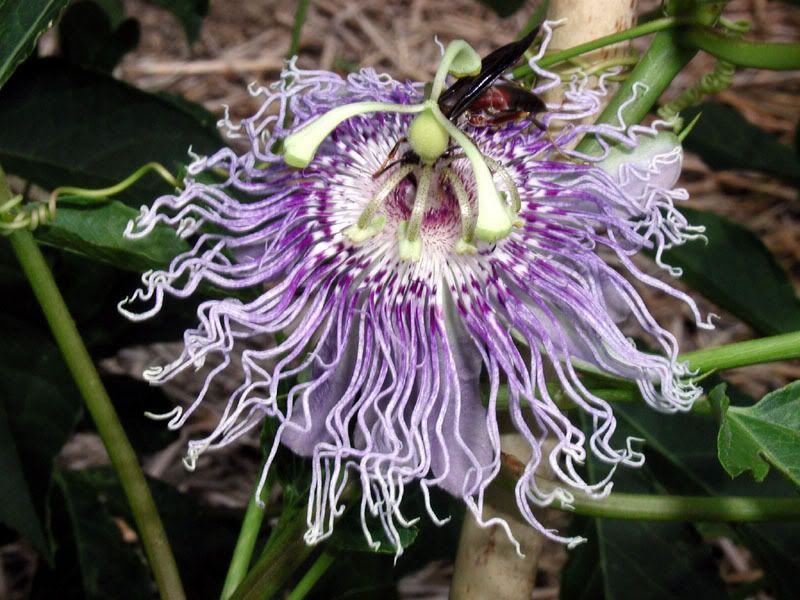 Leaf.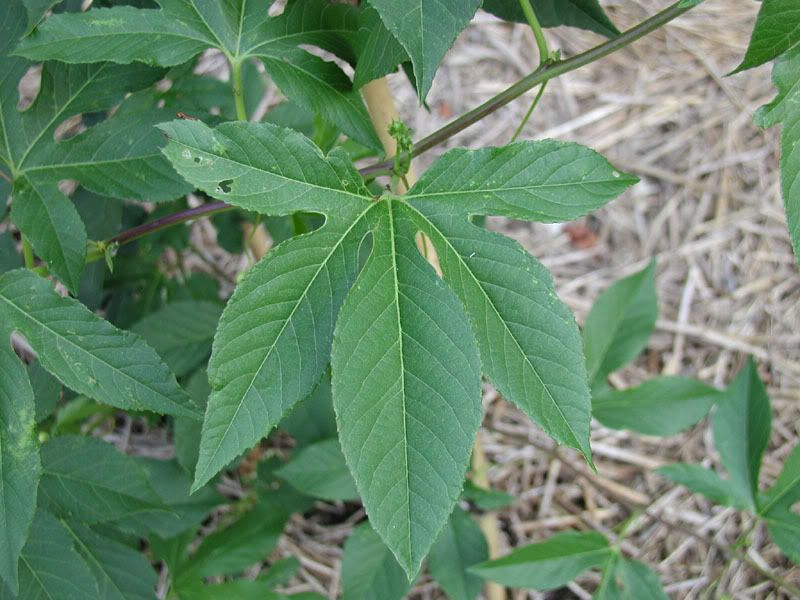 And yes, that is a gulf frit cat on the edge. I have not seen any here in the past 3 years, but they showed up in mass about 3 weeks ago.
~kiwinut