My take on the Passiflora Society International meeting
eristal
(9)
September 11, 2009
Hello all,
I would like to share our experience at the Passiflora Society International meeting last weekend. I am sure this will be overwhelming and perhaps even boring for some, but hopefully others will appreciate it. I have pictures of people as well, but I do not want to publish them unless they give me permission. I hopefully wont offend anyone, as this is simply my opinion of the trip IÂm sure I will though oh well.
The meeting itself was fun and informative, if not chaotic at times. Ron and Sarah had their hands full trying to tame this wild bunch of Passiflora enthusiasts. (As a quick aside: Crystal and I have also been to Orchid Society meetings, and everyone is very organized, strict, and timely. Everything must be just perfect like an orchid. I think people have attitudes like their plants, and Passifloras are wild, crazy, and impossible to tame.)
The first day we went on a tour of Butterfly World led by Ron Boender, including a behind-the-scenes peak. It was fantastic. PSI meeting or not, this is a place everyone should visit at some point in their life. There were butterflies, hummingbirds, Passifloras and many other genera of plants everywhere. I got to see many Passifloras I have never had the chance to see blooming, many I had never even heard of, and many if not all of RonÂs red hybrids, which are amazing.
Later that afternoon after some free time we all went to Boynton Botanicals, a wholesale nursery. We got into golf carts, (which was fun in itself), and drove all over the 4 nurseries that are a part of the complex. My problem with this part of the trip is that is all we did. After finishing the driven tour, the provided refreshments, which was nice, but I wanted to see the plants. I expected that we would be able to get out of the cars and meander through the plants. Or be given a tour of their propagation facilities with explanations of their techniques. Or at least offer plants for sale. HereÂs a thought: We all had tags on that said "Passiflora Society", so why are we driving by the Passifloras at 6 miles per hour? It was disappointing, and it certainly didnÂt do their nursery any credit, as it was obvious that it was a fabulous facility, we just werenÂt shown that.
Saturday, Ron spoke about the state of the Passiflora Society, information from the minutes from the officerÂs meeting earlier that morning, and we all discussed ways to increase membership and make the newsletter more desirable. I think the conversation could be expanded on greatly, but time seems to go by very fast within those walls. It doesnÂt help that there were about 40 differing opinions.
After Ron took the people who werenÂt there on Friday on the tour, some trading began. It was quite a mess. This being our first meeting, we expected that we would have the least amount of trading material, not the most, (or nearly so). We brought 58 rooted cuttings of 24 different Passifloras. As far as I know, only 2 other people brought plants with them. Obviously, the people from overseas could not bring plants, but what about the people from the states? Even more so, what about the people from Florida? Many people did bring seeds though, and a few brought raw cuttings, and that was nice. I was simply expecting more of an organized production with much more material and people to do trades with. The only 2 others that I know brought plants, we had already made plans to trade over a month ago! I could have done this through the mail. By the end, I think I traded 6 or 8 plants, and just gave the rest away to people. To most, it was my pleasure. I was able to give a fairly interesting Passiflora to John Vanderplank for some studies he is doing, (and also got his autograph in my book!)
Amidst the trading, we paused for the presentations, which I would like to have had more time devoted to. We had some great presenters with wonderful pictures and information, but some people didnÂt get to do their presentations at all, and others had to rush along and skim through pictures that certainly had fascinating stories behind them. It was a real shame. This was, to me, the most important part of the meeting, and it ended up only being given a couple of hours time. During one of my favorite presentations, we were interrupted by another thunder storm coming our way, so if we wanted cuttings of RonÂs plants, we needed to get a move on.
I hate to be negative, but this was another of my gripes. Not with Butterfly World or anyone there, but with some of the members. I was a bit surprised at the grabby nature and entitlement mentality of a few people. DonÂt get me wrong, I got plenty of cuttings. But it just seemed to me that some people were less appreciative than they should have been, or more just expecting it as part of their entry fee. Like I said, though, this is just my perspective on things.
Overall, the meeting was good. It was a worthwhile experience, and I am very happy we went. Without a doubt, the best part of the entire experience was some of the people we met. Ron Boender is educational, generous, and an inspiration to all Passiflora enthusiasts. Sarah Botto is very sweet and quite a lovely lady. We all owe her thanks for doing all she does as a volunteer. The entire Butterfly World staff was very professional and friendly, even though IÂm sure we all made their lives difficult for a few days. The Vanderplanks are wonderful people; they are so friendly, and amazingly modest. The McCains were lots of fun with a great sense of humor, (leave it to us Californians to be the only ones at dinner with a wine bottle in front of them.) John MacDougal is every bit as intelligent as he sounds in his book, and also a really nice guy. The Adairs were also extremely nice and fun people, Andrew was actually the first person at the meeting to come up and introduce himself to us. We finally got to meet many people we have been doing trades and purchases with for so long, as well. Jim Nevers, my favorite Ebay seller is a very generous man and a great hybridizer and collector, as I am aspiring to be as well. Elizabeth from Grassy Knoll Exotics was just adorable. No wonder everyone loves her. SheÂs just so spunky! It was great to finally meet Liza and Rob Rock after all the emailing, I just wish we had more time to hang out. I know for a fact that I am leaving out some people, and I apologize to those of you for that. My memory of names is a bit poor.
Also, we made two great new friends from the Netherlands: Rob McPhail and Cor Laurens. Rob is actually Scottish living in Holland. He has a great sense of humor and sarcasm just like Crystal and I. It amazes me how much he has done and the places he has been. I am jealous. Cor is a wealth of knowledge, (most of it from real life experiences), and has many wonderful entertaining stories of his explorations. He also has a great sense of humor, and you just canÂt help but like the guy.
All of these great people are the main reason we would consider going to next yearÂs meeting in France.
On to the pictures: The first few are outside Butterfly World in Tradewinds park. Not all of the pictures are Passifloras or related. I wanted to give brief feel of the whole experience, not just the Passies.
A native butterfly, I assume: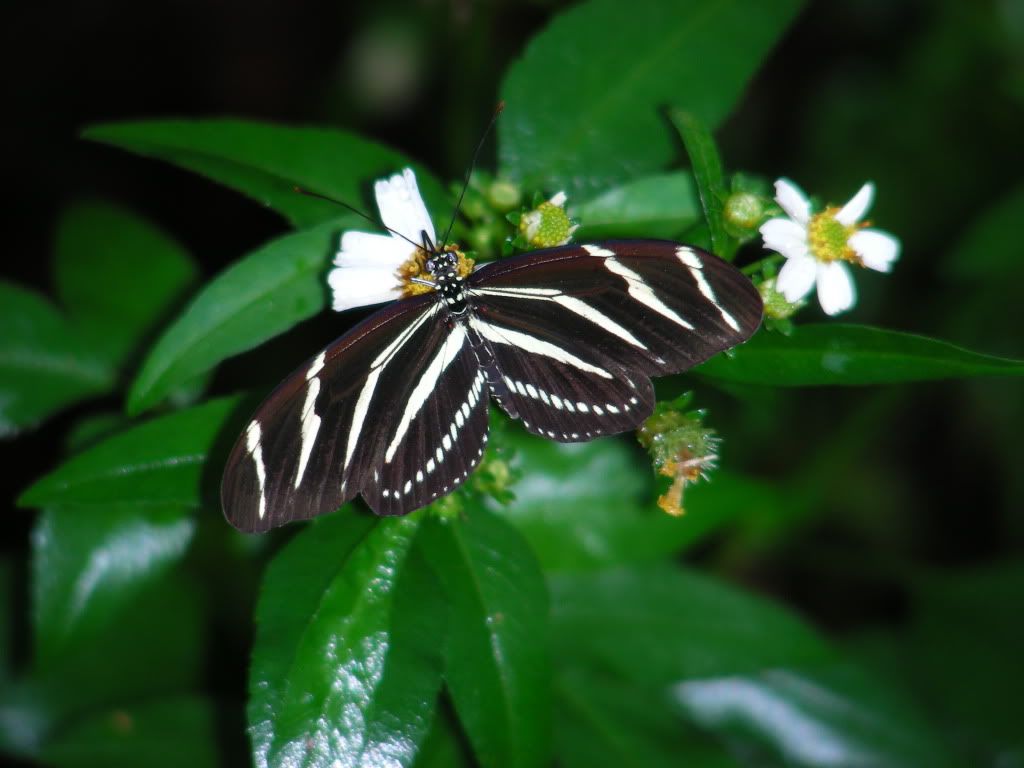 This is a shrub I cannot identify with the most fantastic vibrant orange flowers. If anyone knows what this is, please email me, as I would love to own it.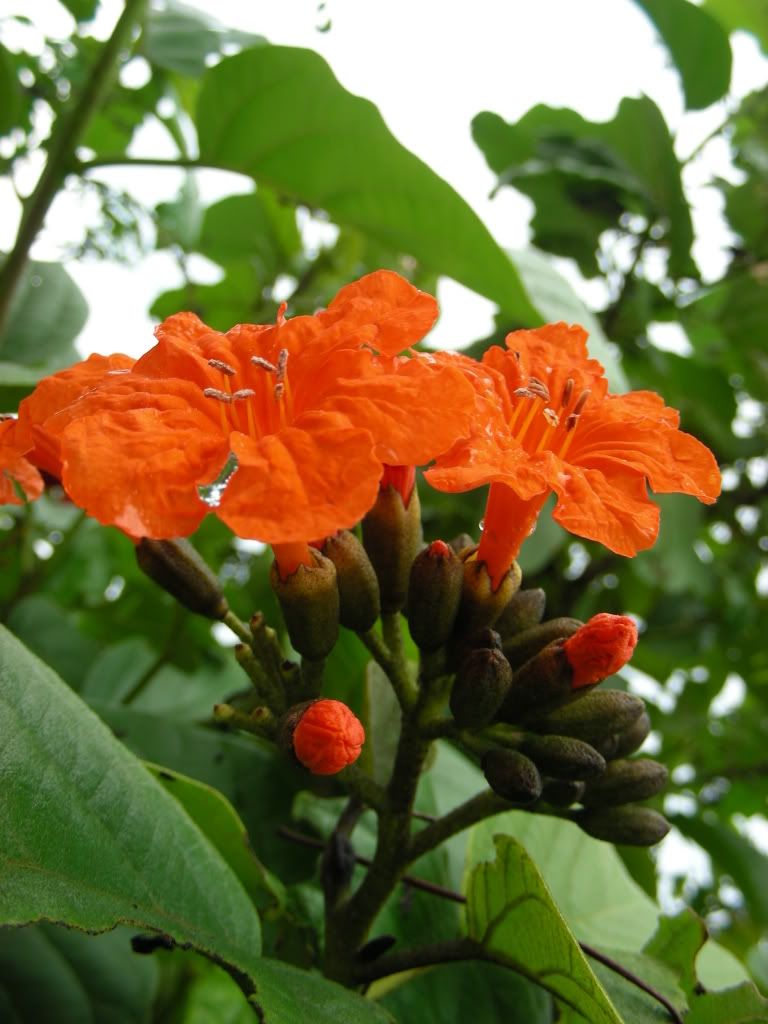 Passiflora pallens wild... or escaped.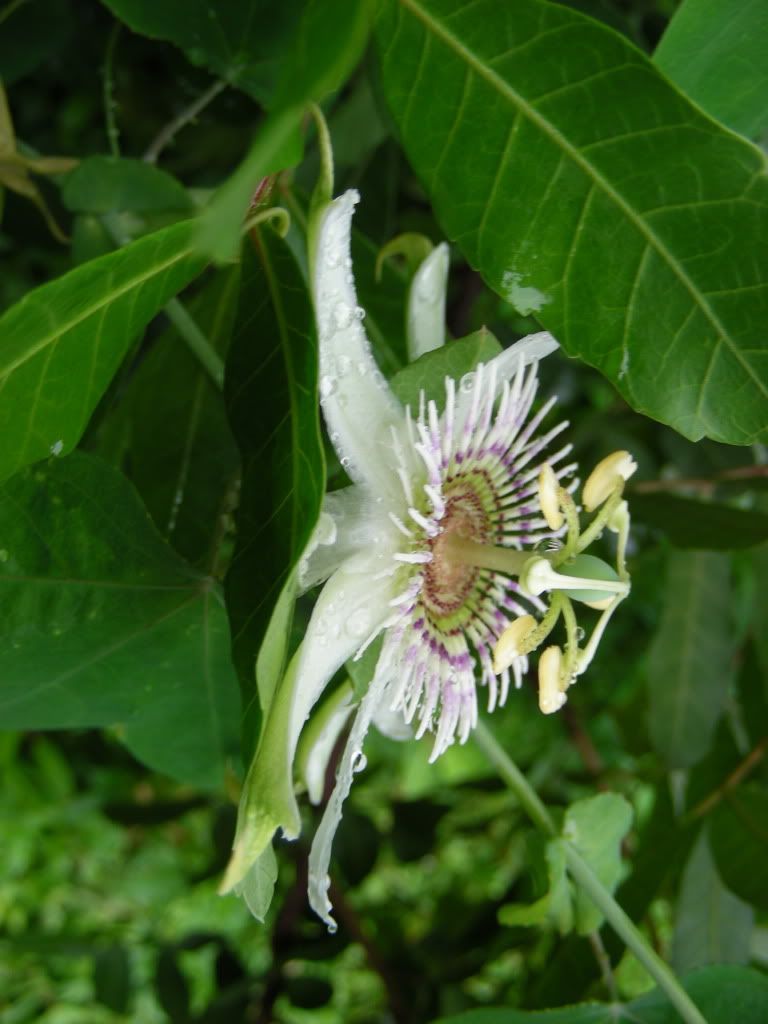 I am pretty sure this is a different species of Dalechampia than the wonderful one that we grow with purple flowers. What an odd and amazing flower.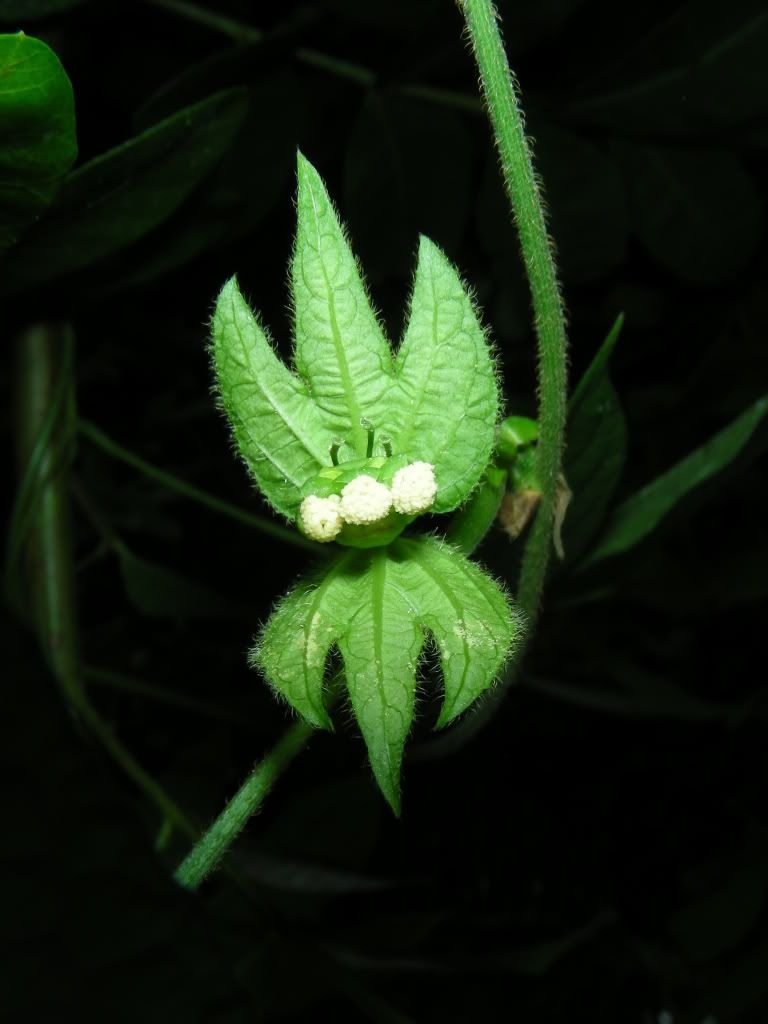 Those leaves are large!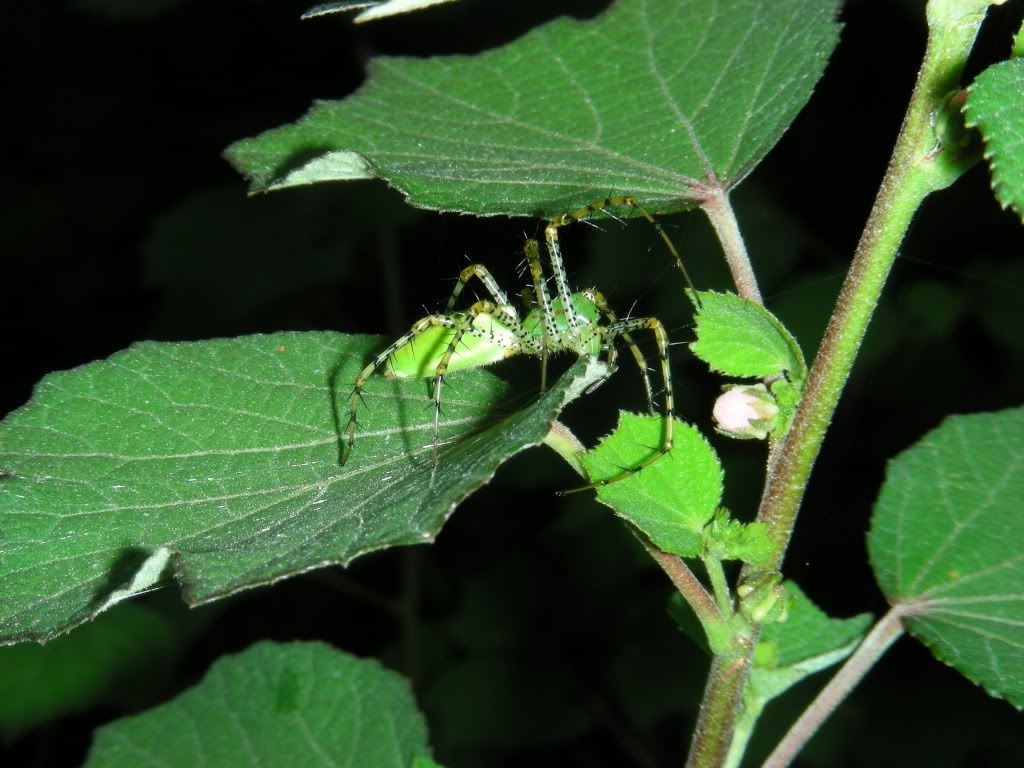 A fruit from a Cucurbaceae family plant for certain with a color of orange that the camera just cannot capture.
Passiflora cincinnata CR Fabio (in Butterfly World)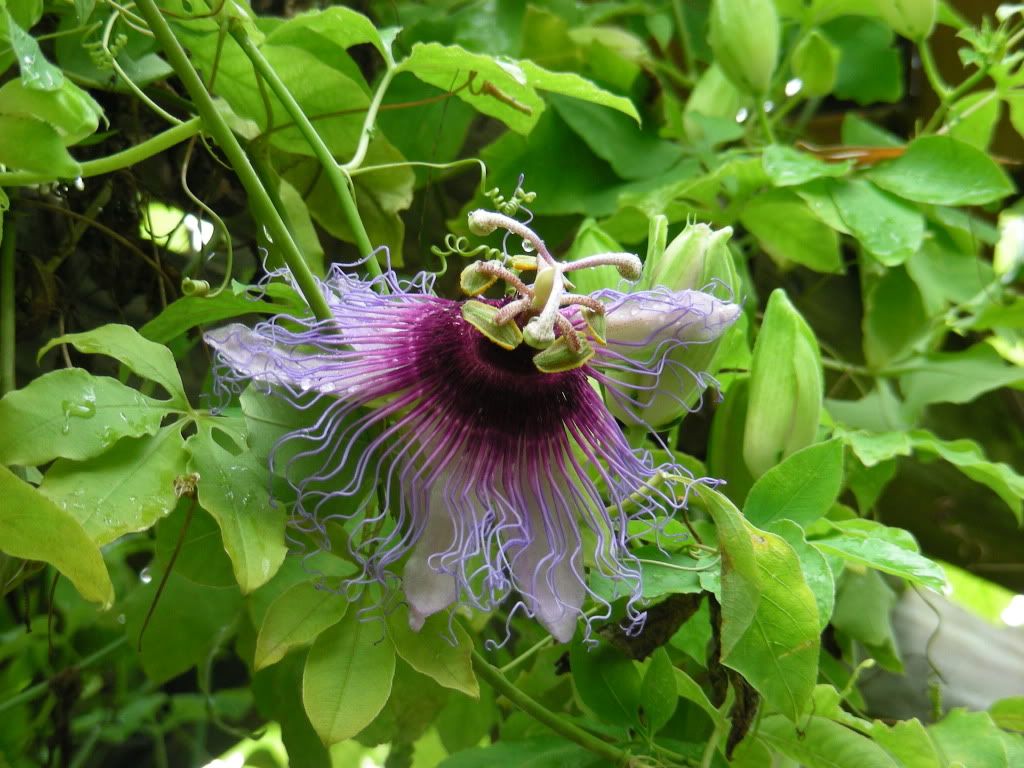 Passiflora subrotunda (in BW)
Passiflora edmundoi (in BW)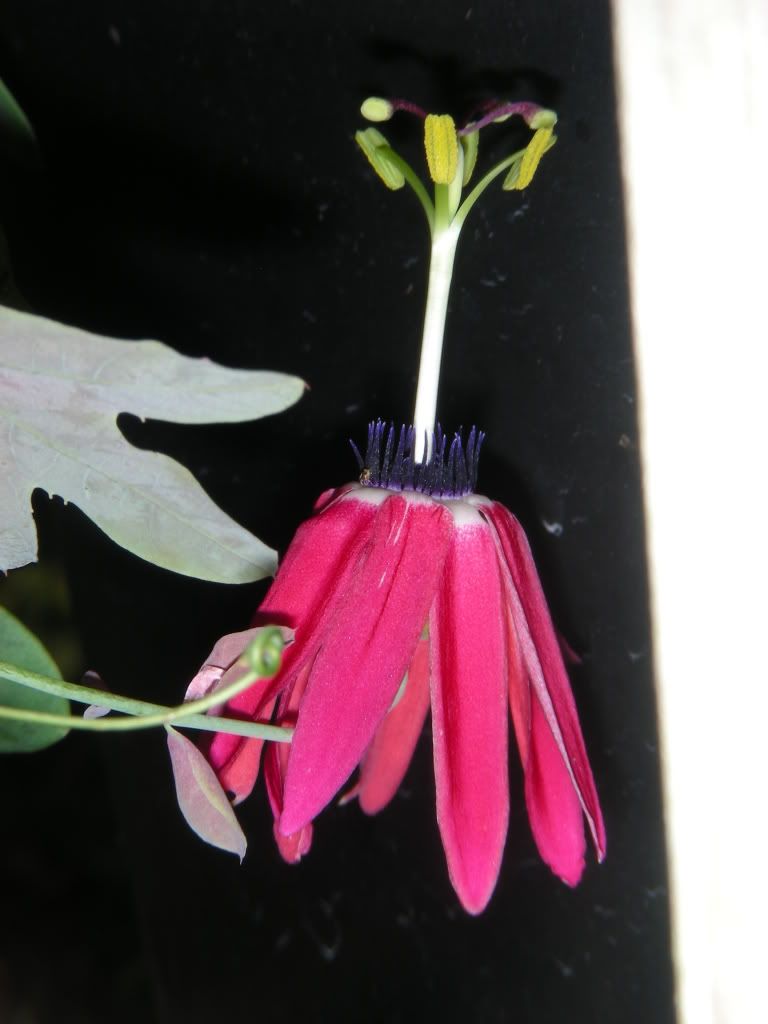 Passiflora I can't remember the name (in BW)
The rest don't really need explanation I think. All are in Butterfly World.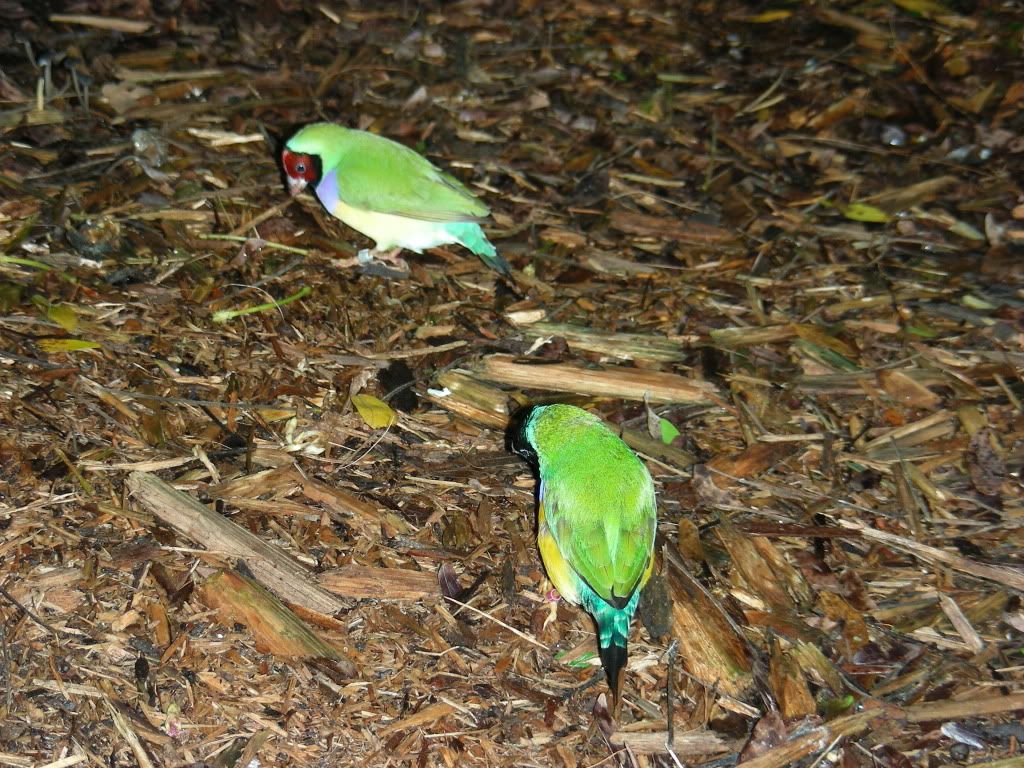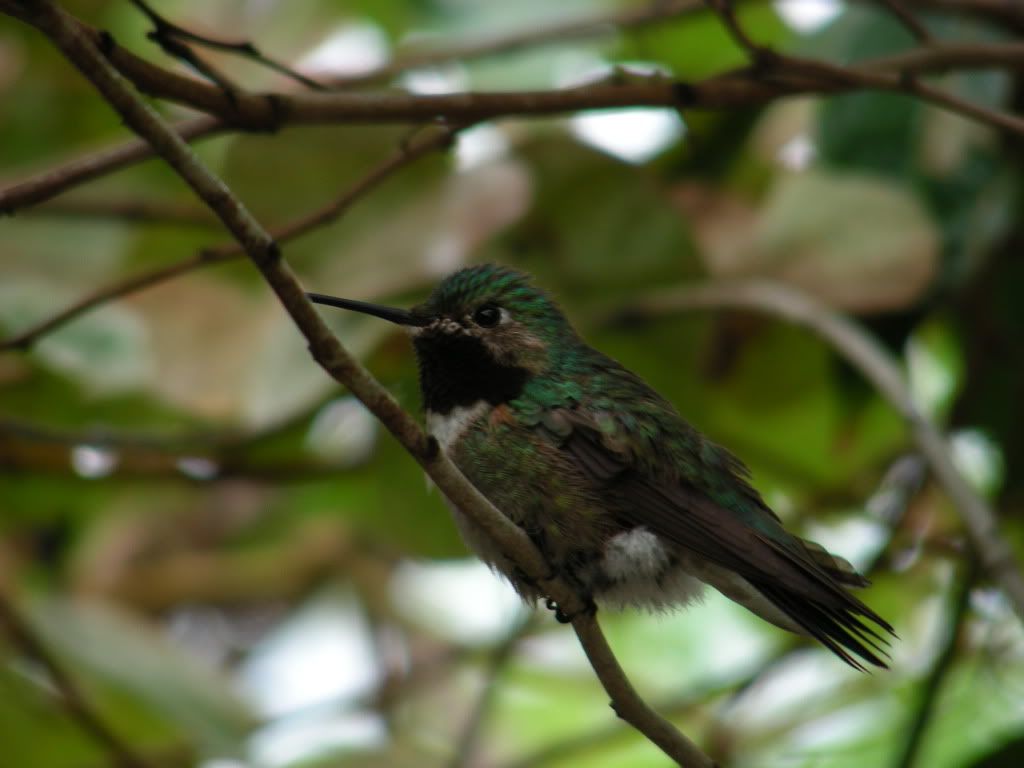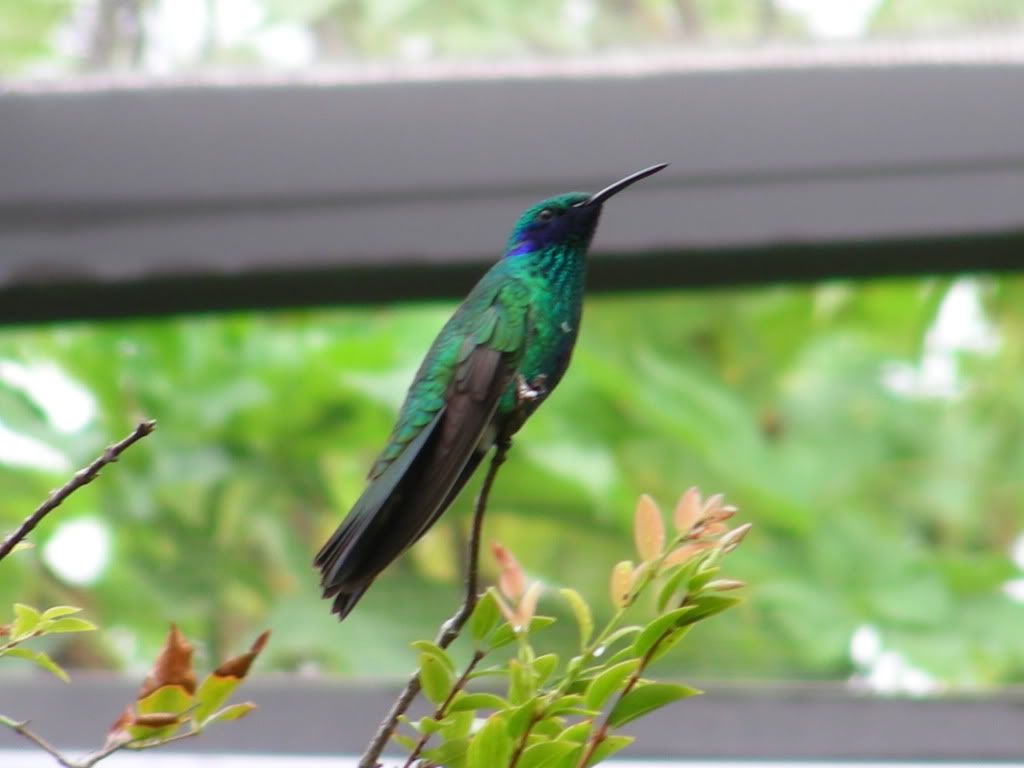 Anyone who was at the meeting with us, I would love to hear from you. Please tell me your thoughts on the meeting as well. What do you agree and disagree with? Even if you didn't come, feel free to comment if you like.
Happy gardening!
Eric Wortman