Have you seen it fruit?
kiwinut
September 23, 2009
The "Have you seen it bloom?" thread was very popular, so I thought I would start one for fruit. We see photos of the flowers all the time, but rarely do we see the fruit. Many hybrids are registered without any mention about fruit, so I thought this would be a good resource for those wondering if a hybrid ever sets fruit. Post your pics of any unusual fruits, rare fruits, tasty fruits, empty fruits, big fruits, colorful fruits, etc. Let us know what pollinated it if possible, and whether there were seeds. I'll start with a few of mine.
P. 'Guglielmo Betto'. These fruits are open pollinated by bees-most likely incarnata pollen. These had an average of 6 seeds each. Great flavor too!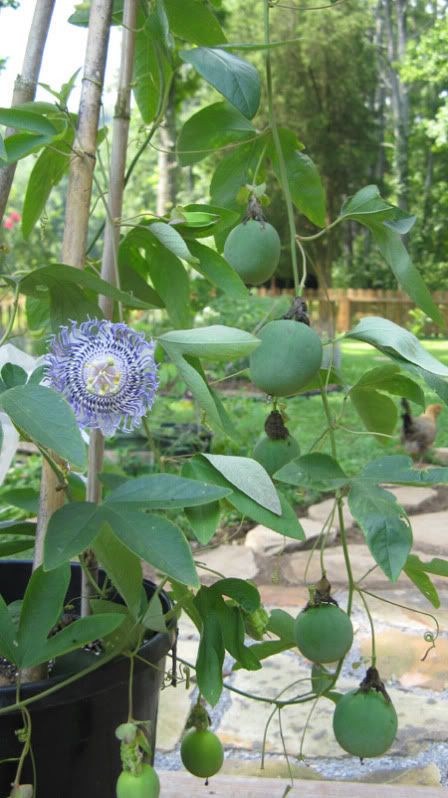 Here is a fruit on P. Byte (Byron Beauty x Temptation). These are usually hollow or have a couple of seeds that don't germinate.
Here are a couple of fruits on P. edulis 'McCain'. The lower one dropped off prematurely, but the upper one ripened (140 grams!). Self-fertile.
Here is the inside.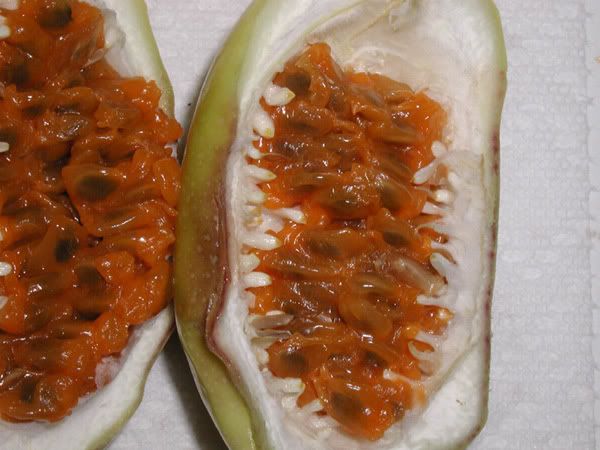 More later...
~kiwinut