Some Recent Blooms
Just thought I would post some of my more recent blooms.
I found this Passiflora suberosa in my neighbors yard as I mowed. This species is far from uncommon here and one can tell that it is a native of Florida. However, it produces the best looking flowers and the biggest fruit of all that I have seen. (Note: it is growing in a berry bush so the fruits in the picture are not of Passiflora suberosa)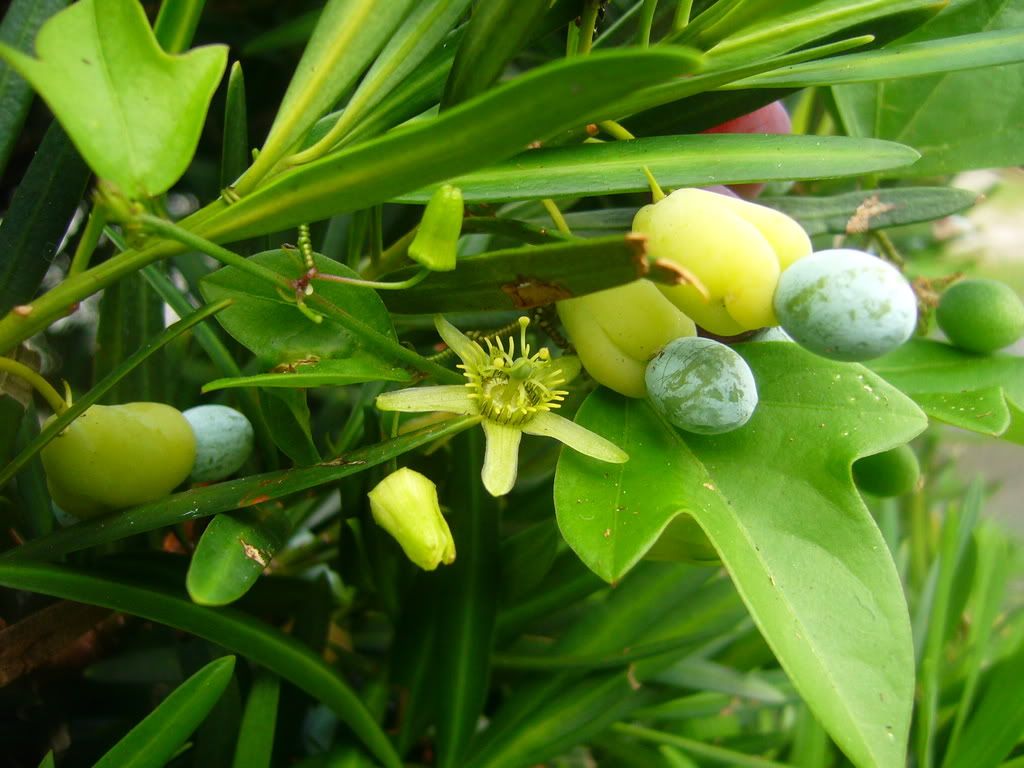 Passiflora x belotii after it rained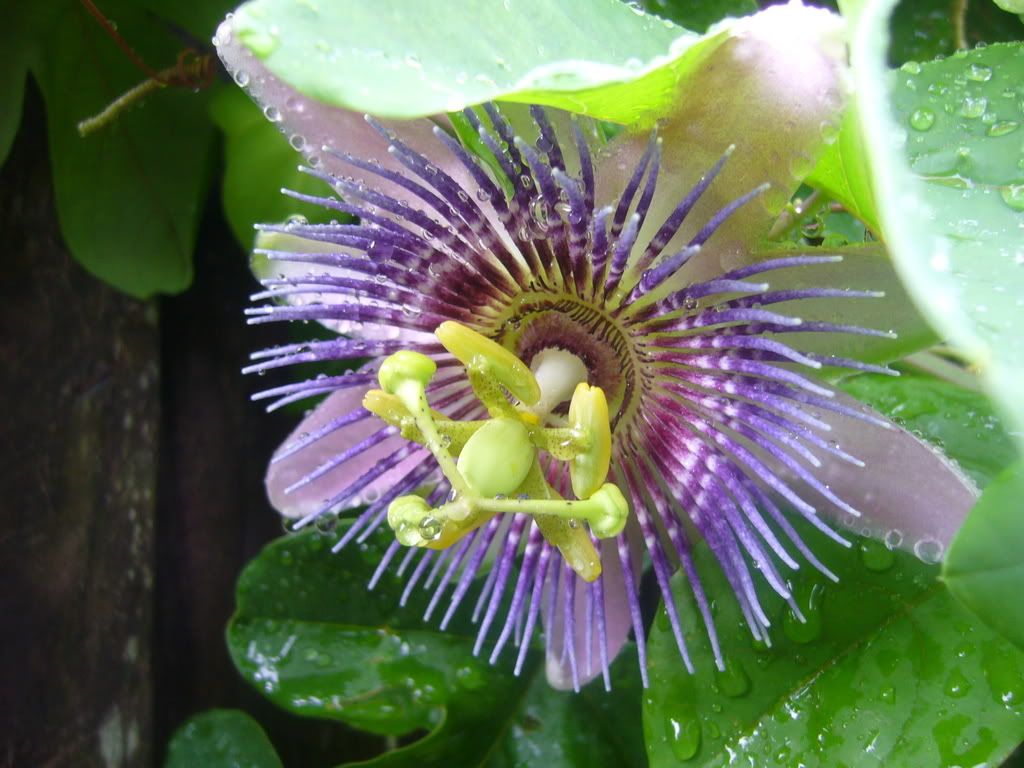 Passiflora caerulea
This is from the same plant as above, but with purple petals. Some of the leaves of this plant have also been blotched with purple since I bought it. Does anyone think this might be a problem?