Sorry for the iPhone pics on a dreary spring day, but....
bradleyo_gw
March 25, 2012
otherwise you wouldn't get any from me. Uploading from my camera is too complicated and involves a cord and computer knowledge. I now have a Photobucket app on my phone that is quite handy.
My overwintered trachy would have looked a lot better if I didn't fry it. My thermocube was not postitioned properly. When I finally got a thermometer in there 2 weeks later, I realized it was 122F! It's alive and growing, however almost all of the foliage was fried.
Pretty barren, just some bulbs coming up and perennials starting to emerge.
Zone 6 my a@#, the Summer Snow gardenia experienced 1 night at -4F, a handful of nights in the single digits, and an otherwise record setting winter with most days above freezing. It had a cage around it to protect from the deer and I wrapped some frost cloth as a wind barrier for maybe the coldest 5-6 weeks of the winter.
Everything looks pretty typical except the opuntia on the right. It sailed through the past 2 winters covered in snow and seeing much colder temps. It fell over this year and lost most of its color. I'm hoping to comes back.
Sabal minor largely undamaged with leaf mulch only for protection.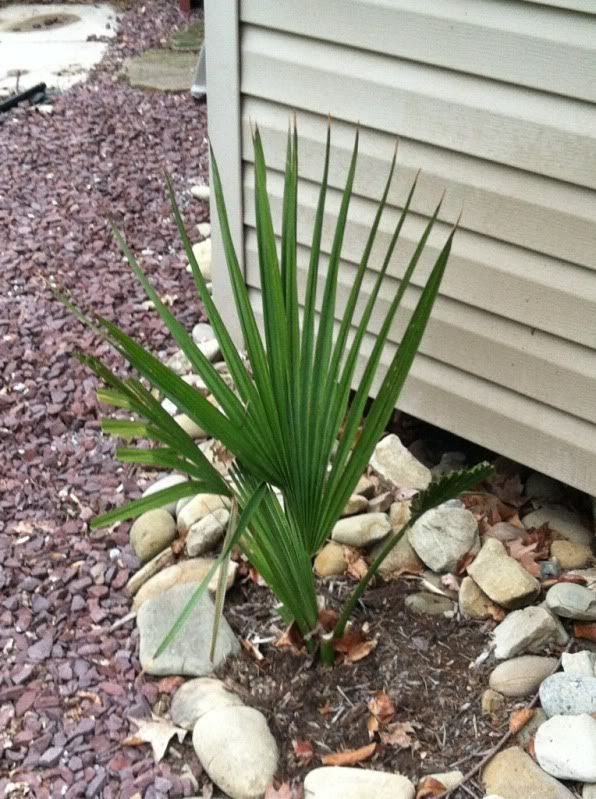 Yucca aloifolia - minimal damage, even dug up a few pups
My plants that I'm taking with me. I've dug up division of plants, rooted a few cuttings, and also stored several in my grow room. These have been outside for several weeks now. I have to pull them in . I'll be out of town and we may get a handful of frosts.
What's left in the basement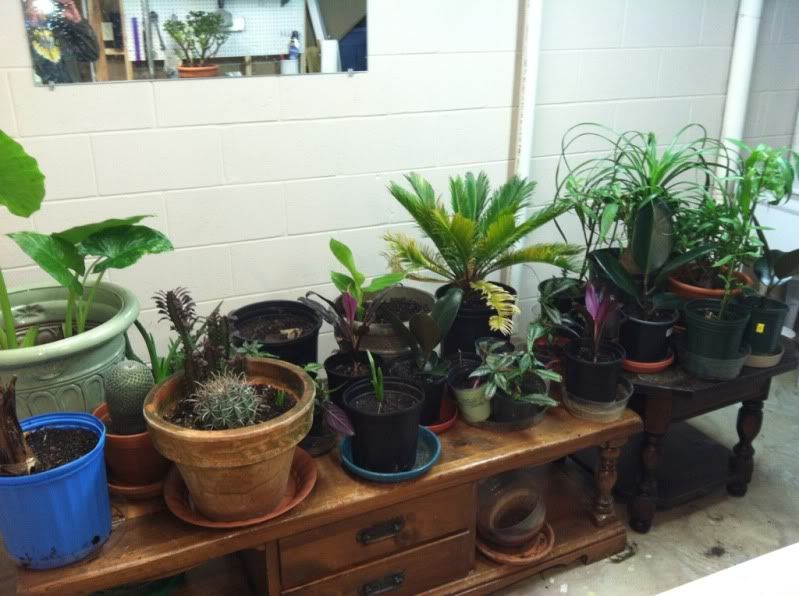 Growing some crapes and eucs from Cincy Frank
Thanks for looking