how to save passion flower seeds ?
love2gardenn
October 22, 2013
Hello all,
I have a lot of fruit from my passion flower vines, what is the best way to save the seeds?
Should I leave them in the pods until ready to plant or go ahead and take the seeds out and let them air dry ?
I noticed some I had kept last year stayed moist within the pods for almost a year, only after I had opened a pod and checked before sending someone some.
Glen, I will be glad to send you some of mine, I think they are incarnata.
Will leave a pic. ... if anyone can confirm for sure what kind they are please do.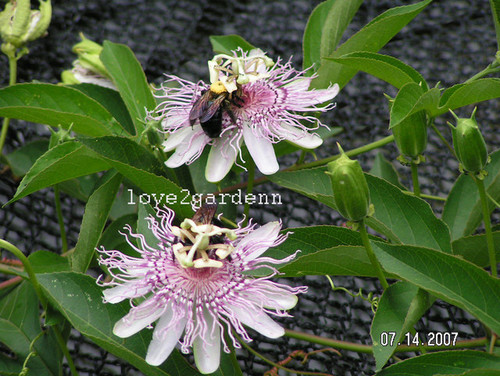 This post was edited by love2gardenn on Tue, Oct 22, 13 at 13:50