Some palms are free at last-
I blame it on this guy who sat over me and pressured me with his beautiful spring song!
Little Cardinal buddy
I really babied the Princeps-it will continue to receive some protection....I want him to pick up right from where he is!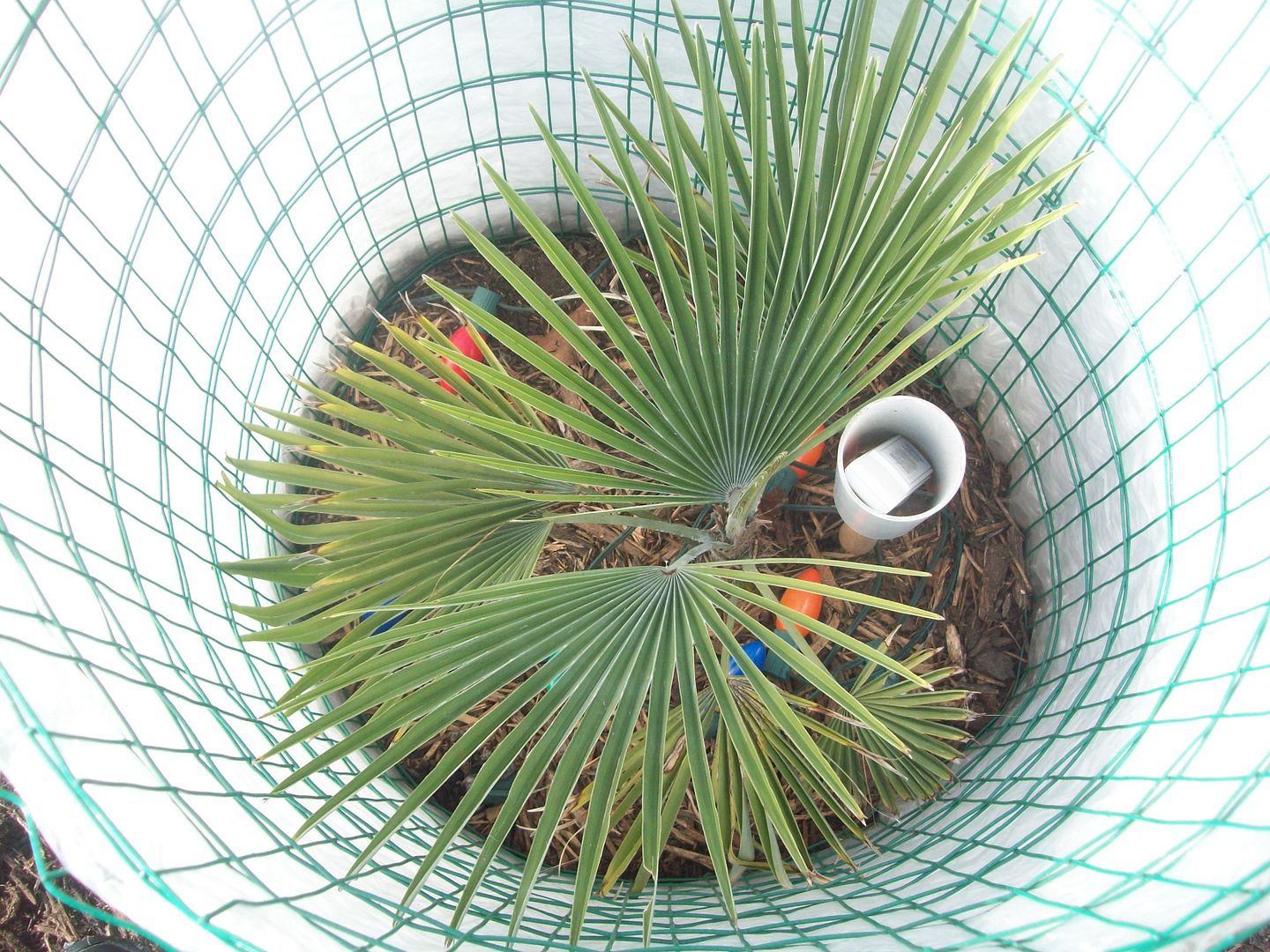 I shoveled off quite a bit of snow around the palms to speed the process up-here in town where
there are more snow free surfaces it was 23F this morning while north of here in the snow fields
the airport was 10F!..........It makes a difference.
This morning-
This is the best the Sequoia has looked coming out of winter-should have a monster year..
Little Takil(with spear-pull)in front and a B.Eriospatha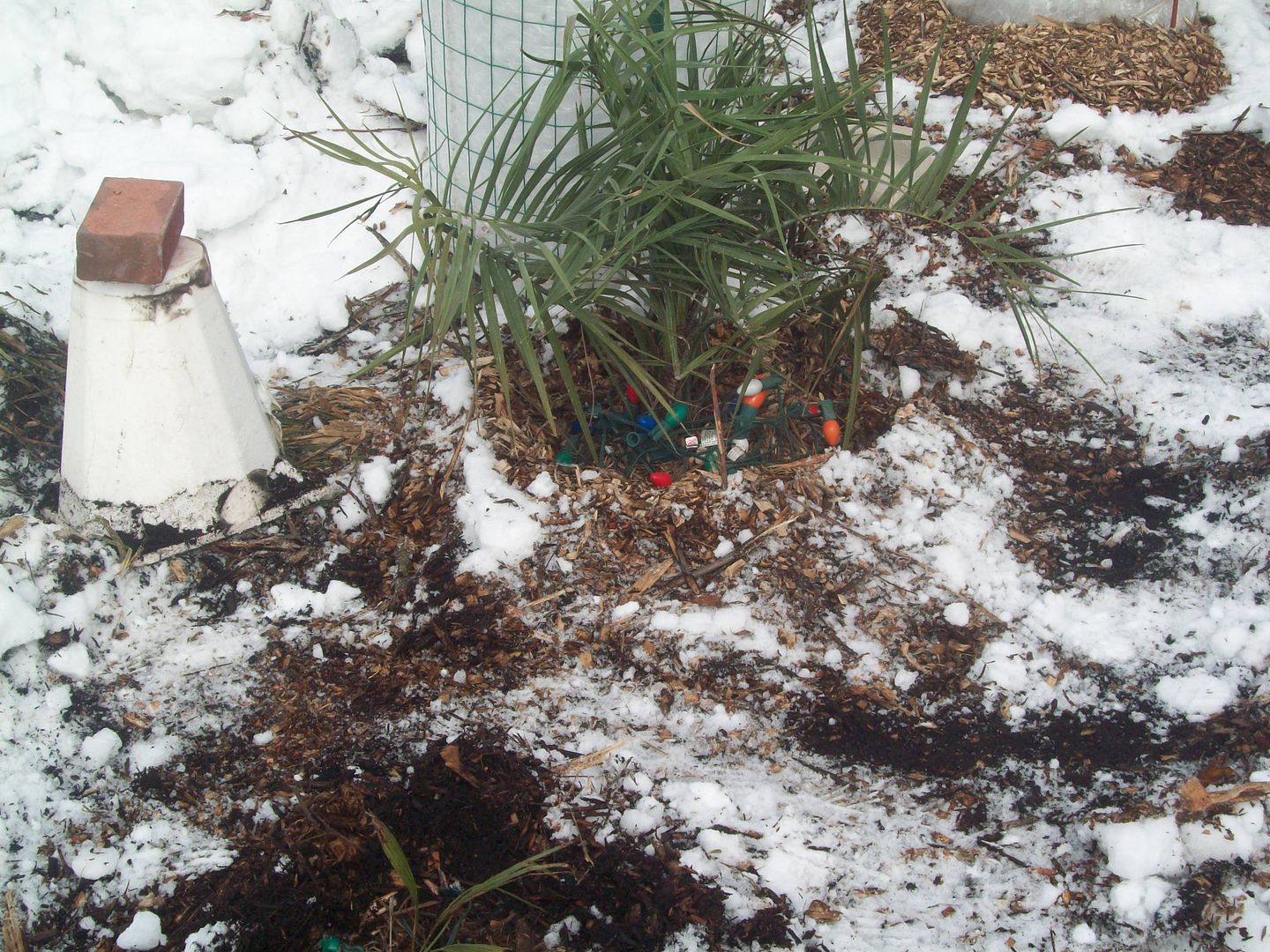 What a mess,the palms are a little frazzled from being stuffed in their boxes last December...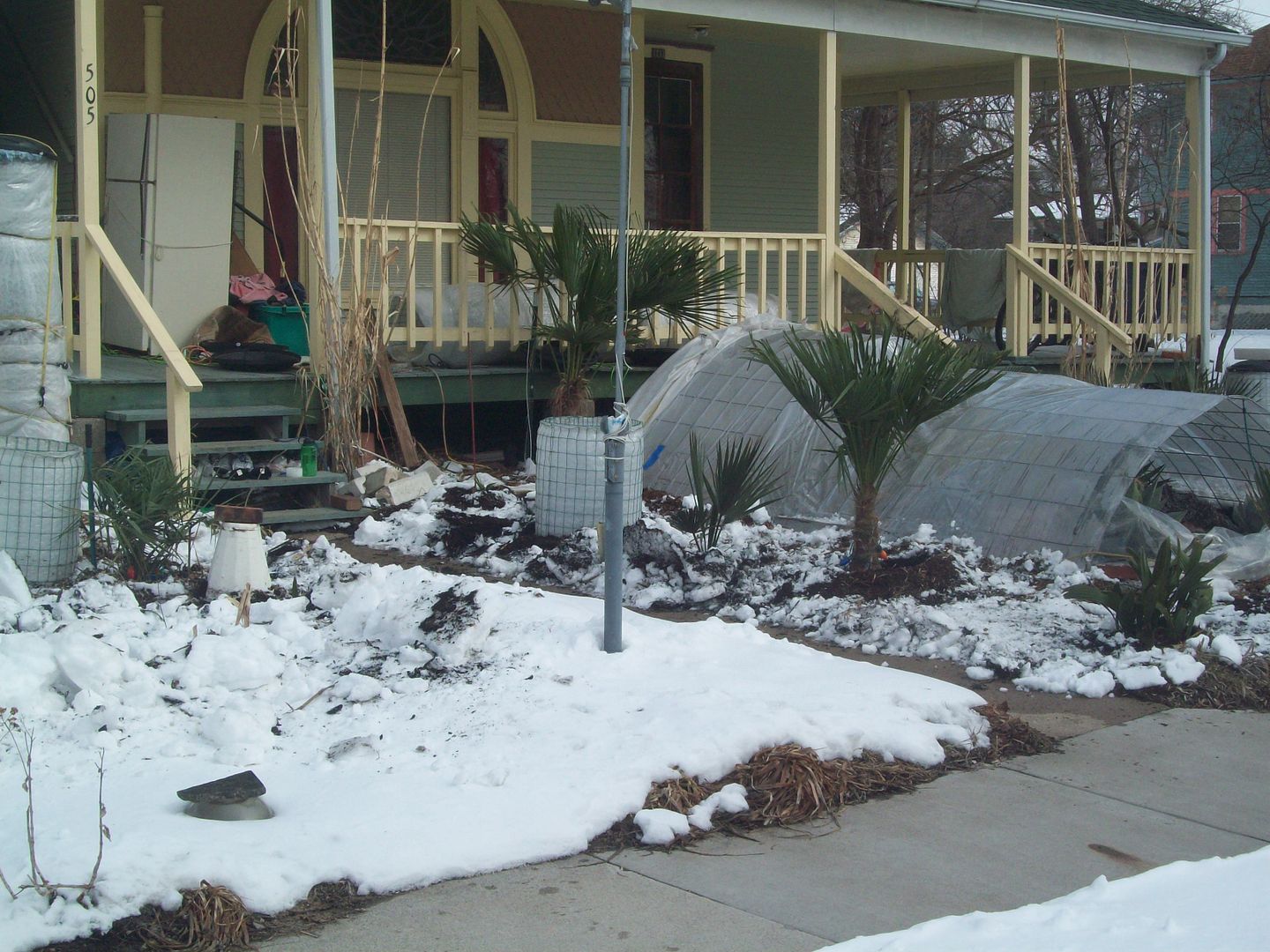 T.Bulgaria(s-pull),S.Louisiana and a Needle...S.Brazoria next to the container in back
East side-
T-ferns were nailed by cold (not forecasted )-: )last fall-I wasn't sure they were alive but they actually grew a little bit over winter...new leaf-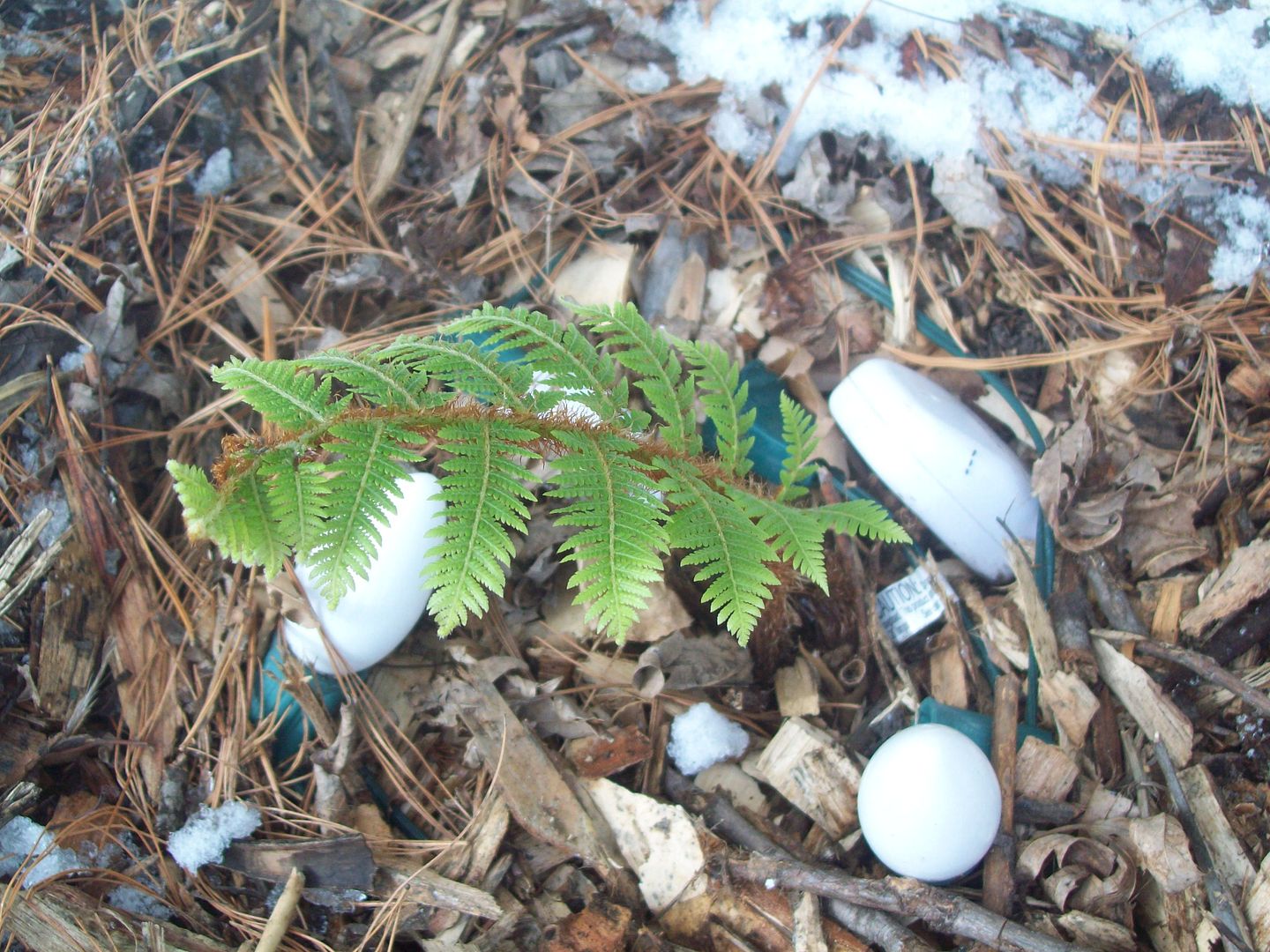 Healthy,happy little Tesan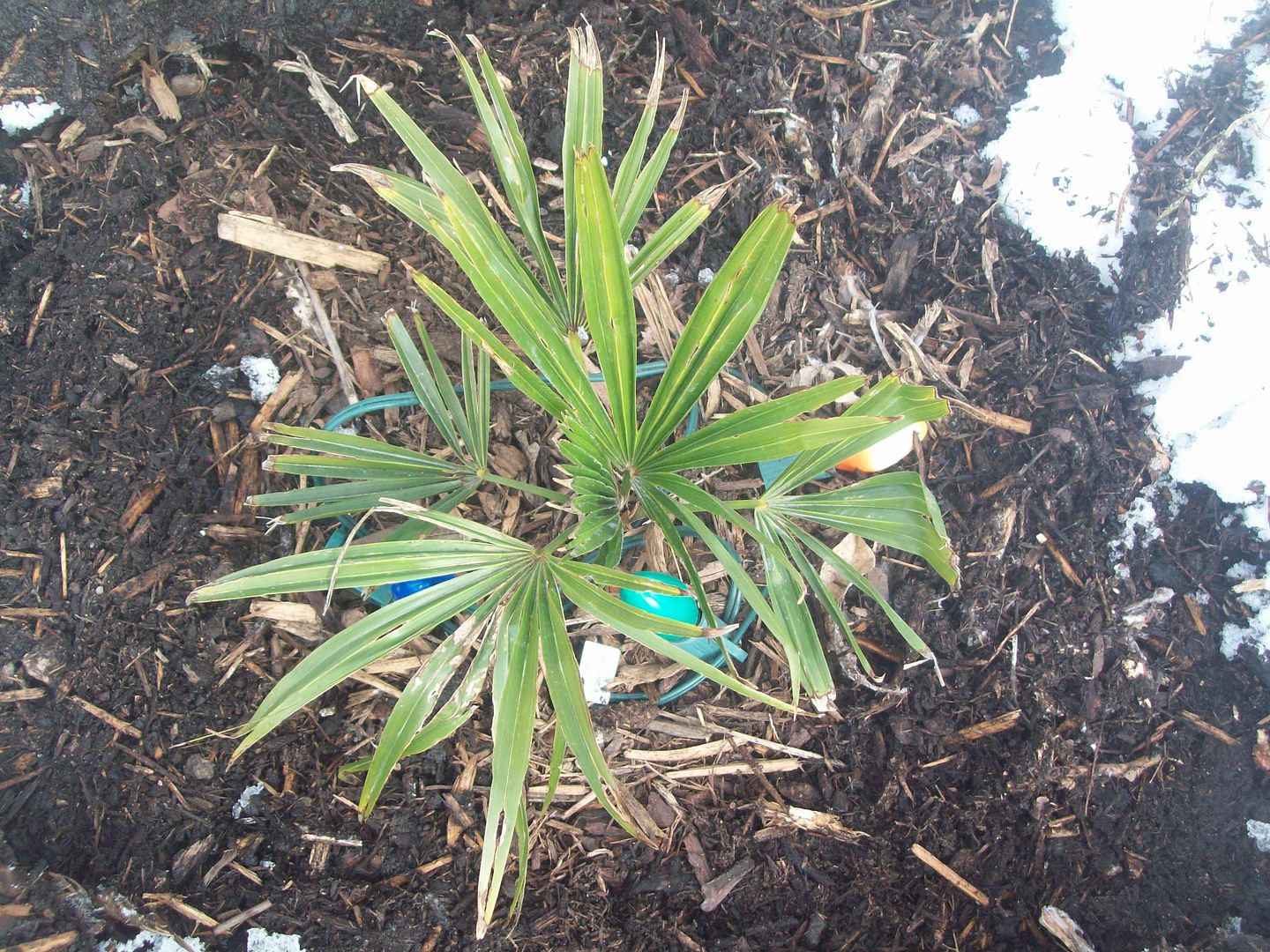 This spear on the biggest Fortunei was marked before I covered it-about an inch of growth over winter.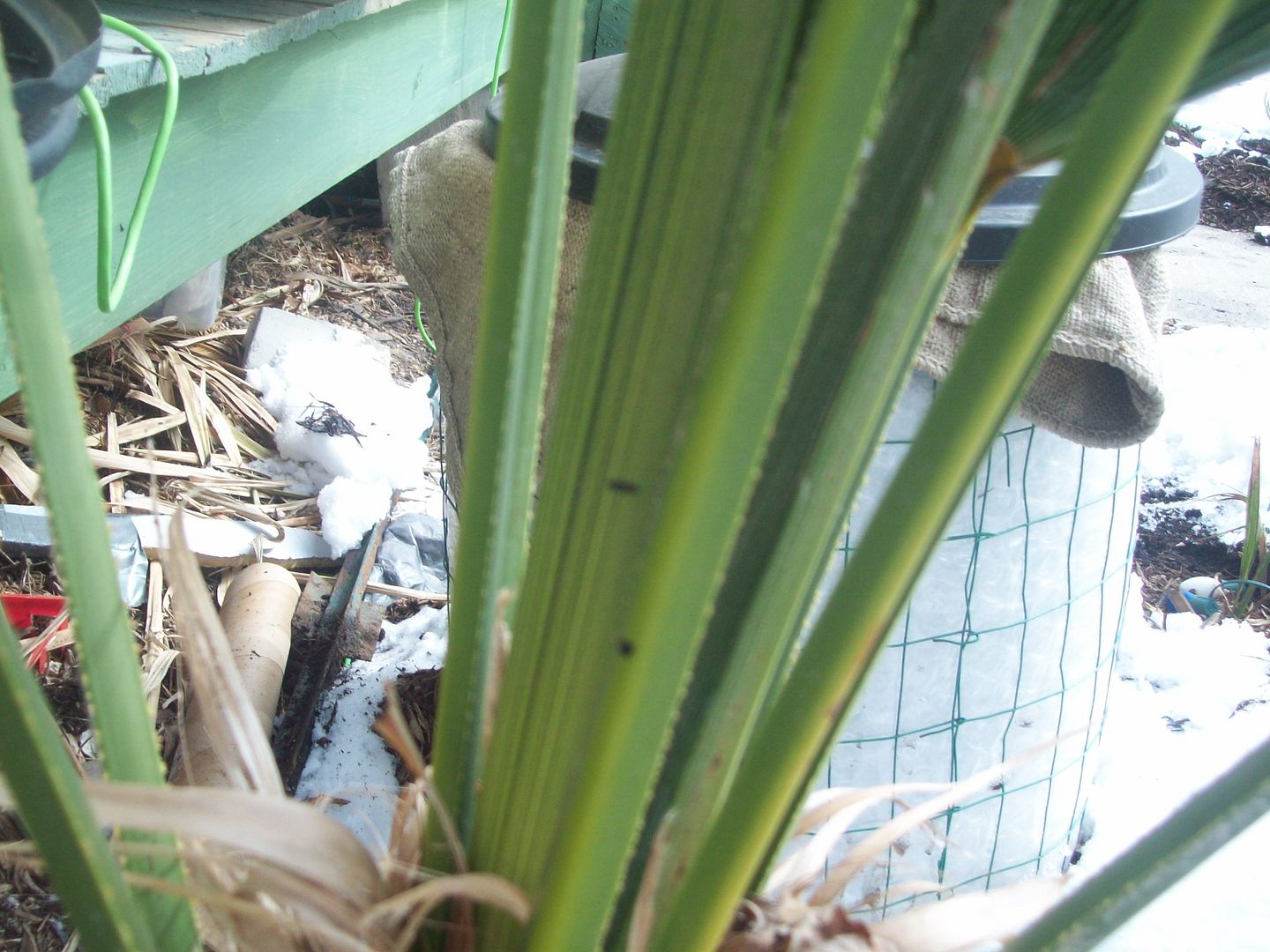 T.Martianus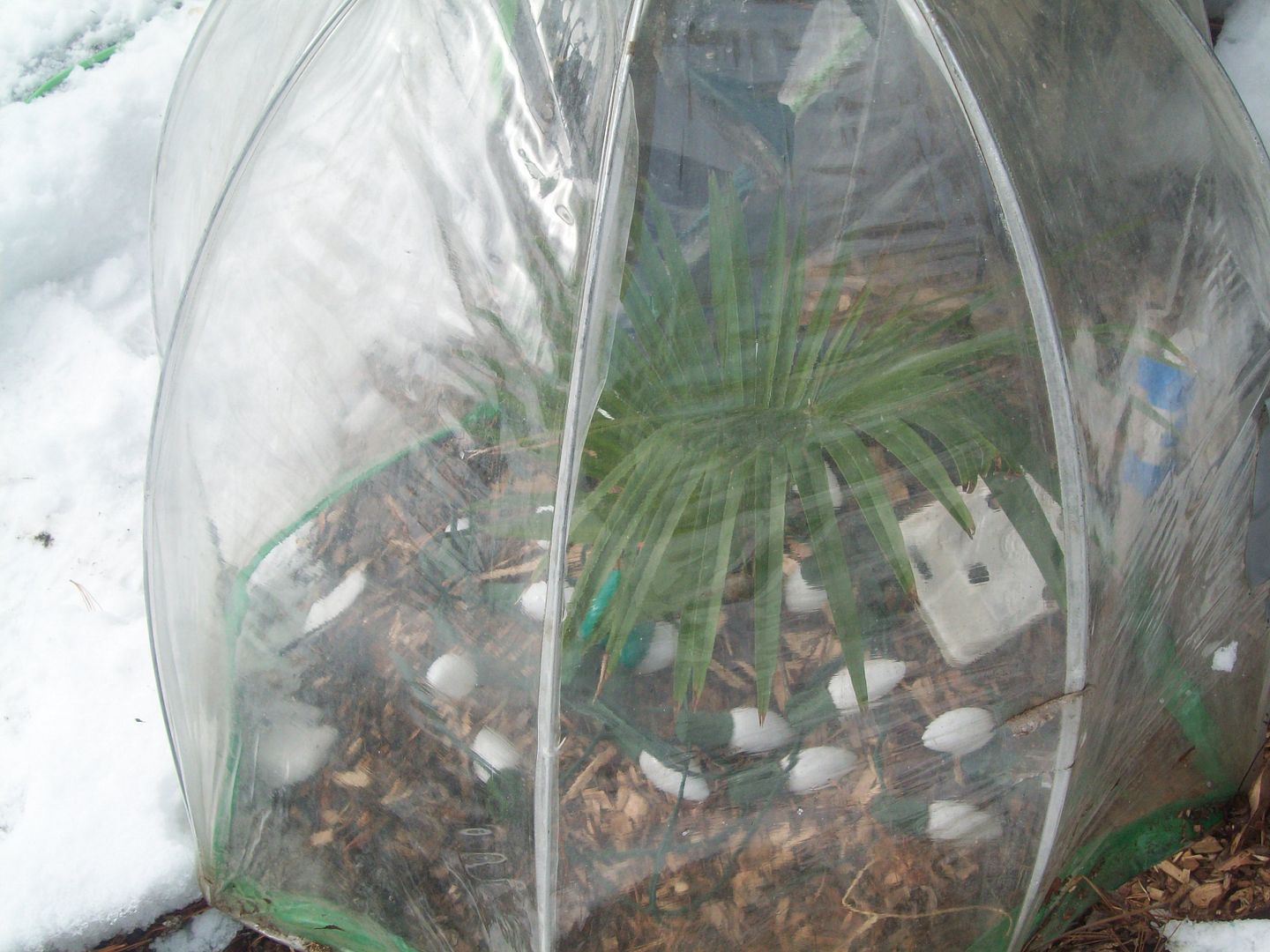 Grew a new leaf over winter-started it last fall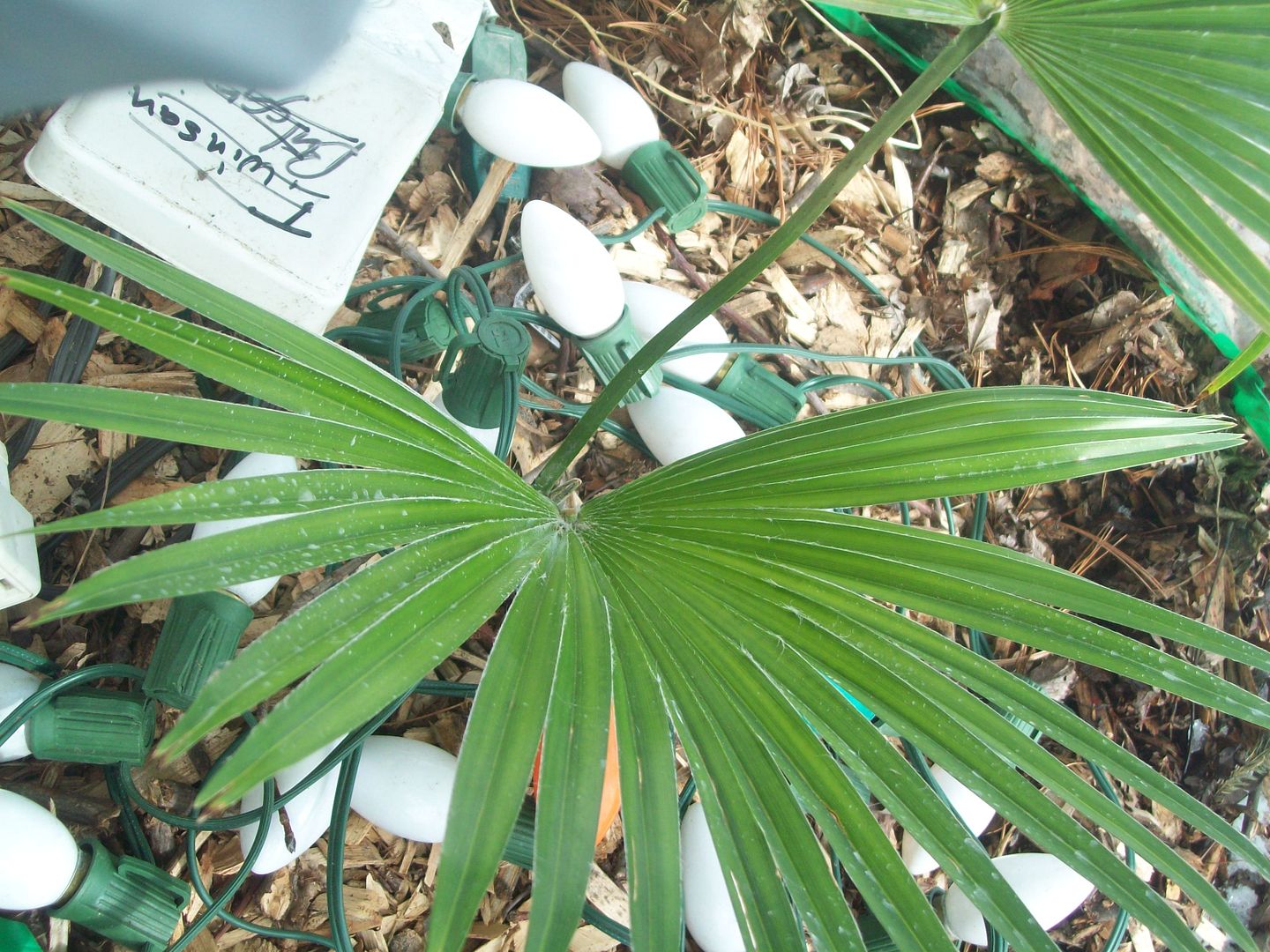 Waggie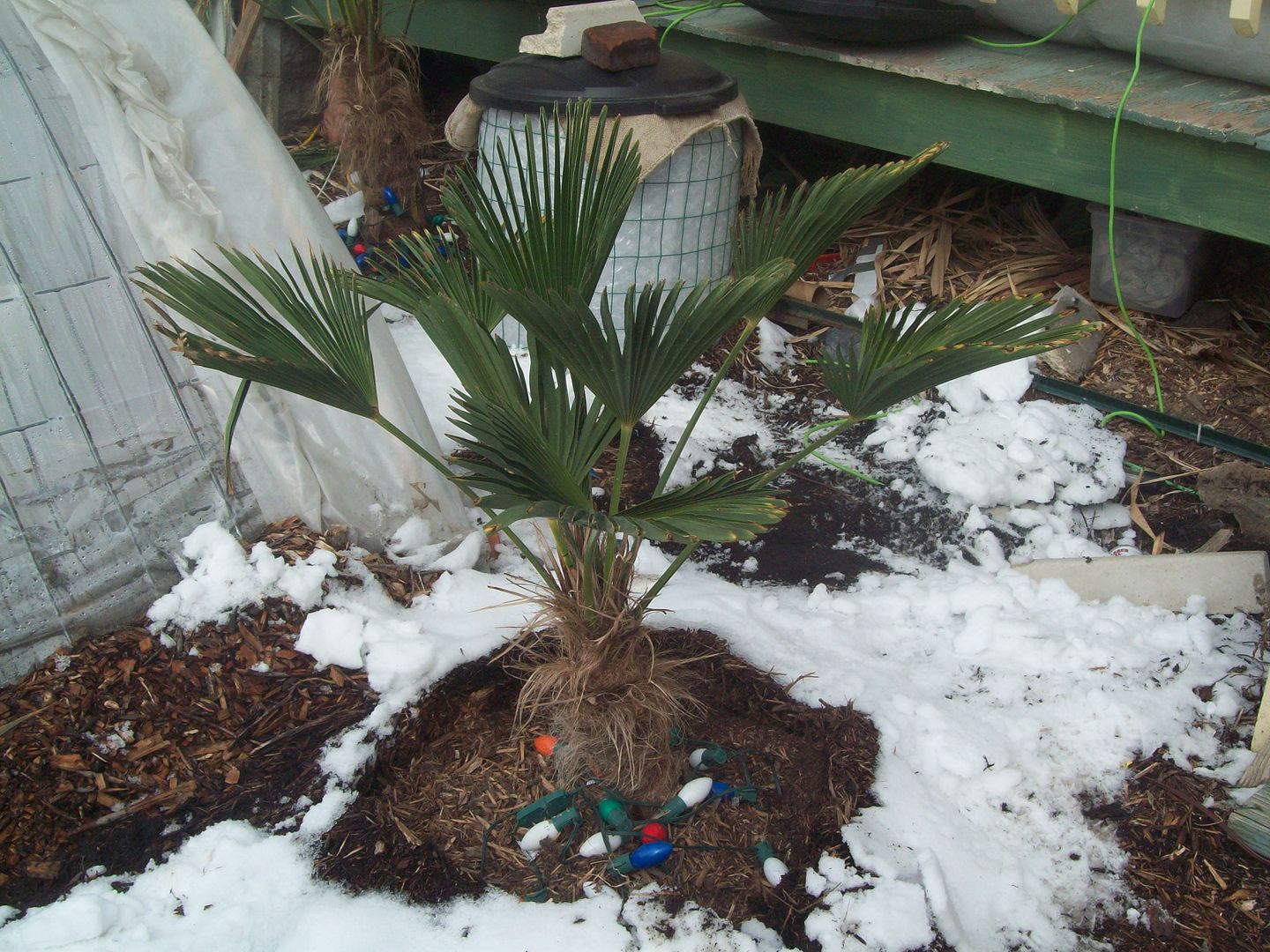 Later in the afternoon-low was 18F high of 42F today at my place.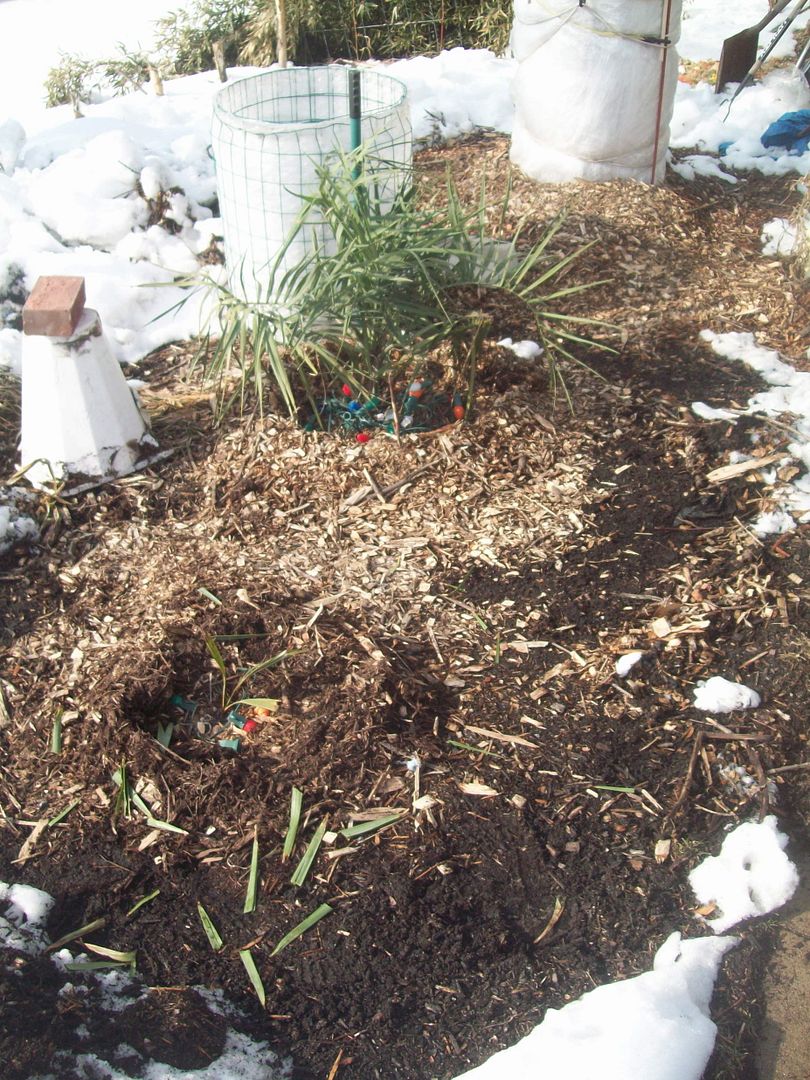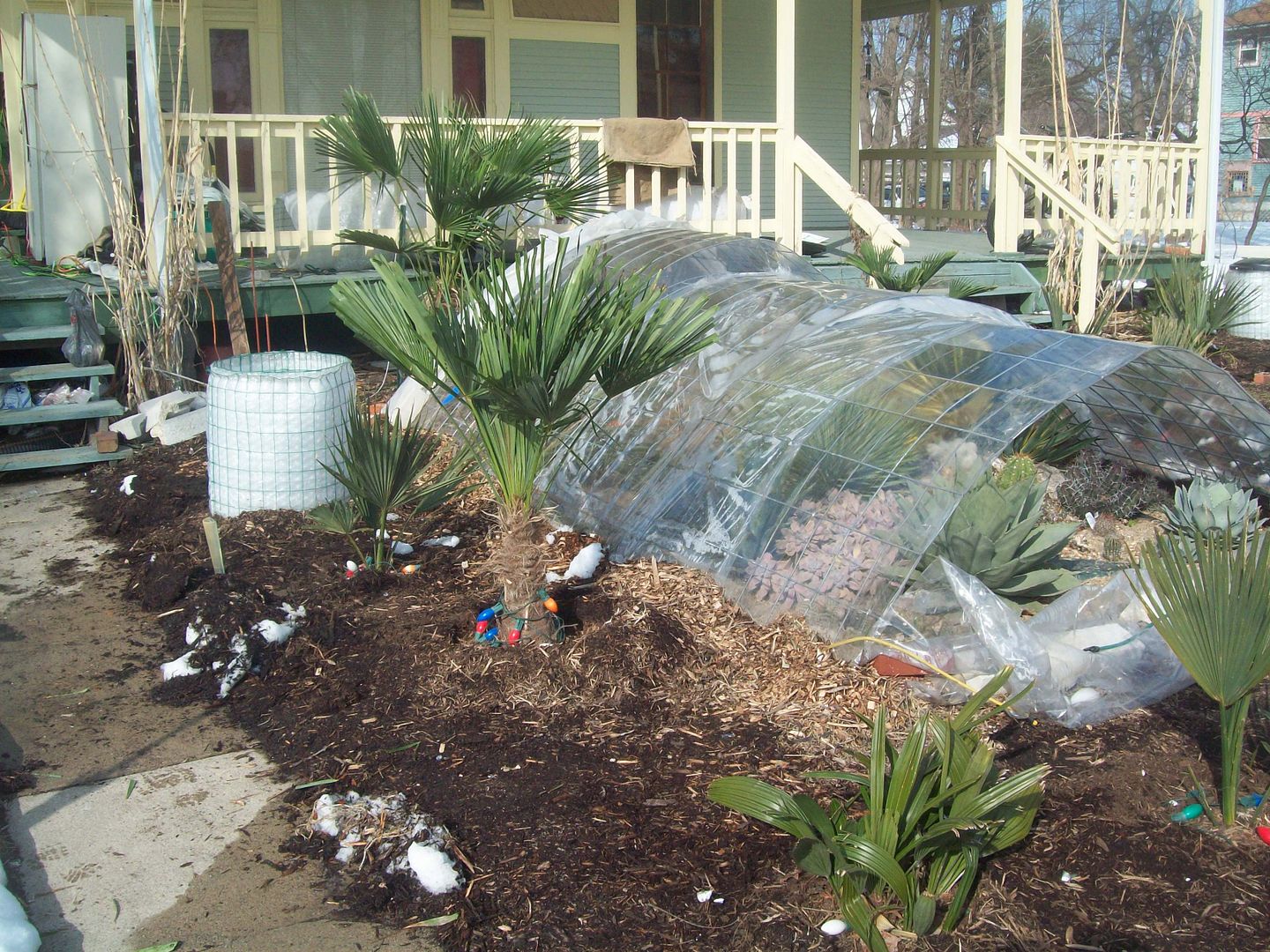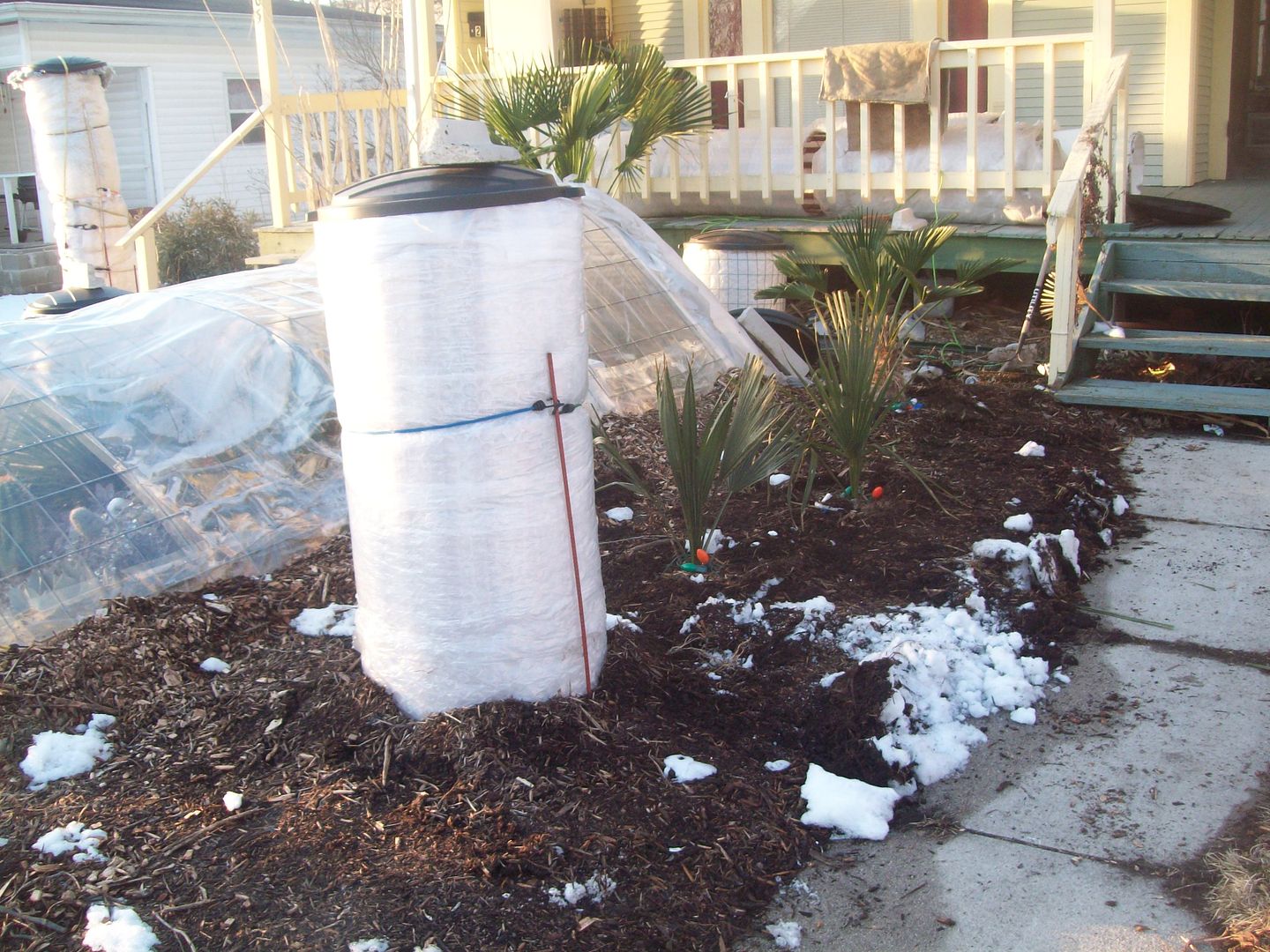 Palms still covered have spear-pull
Some cactus...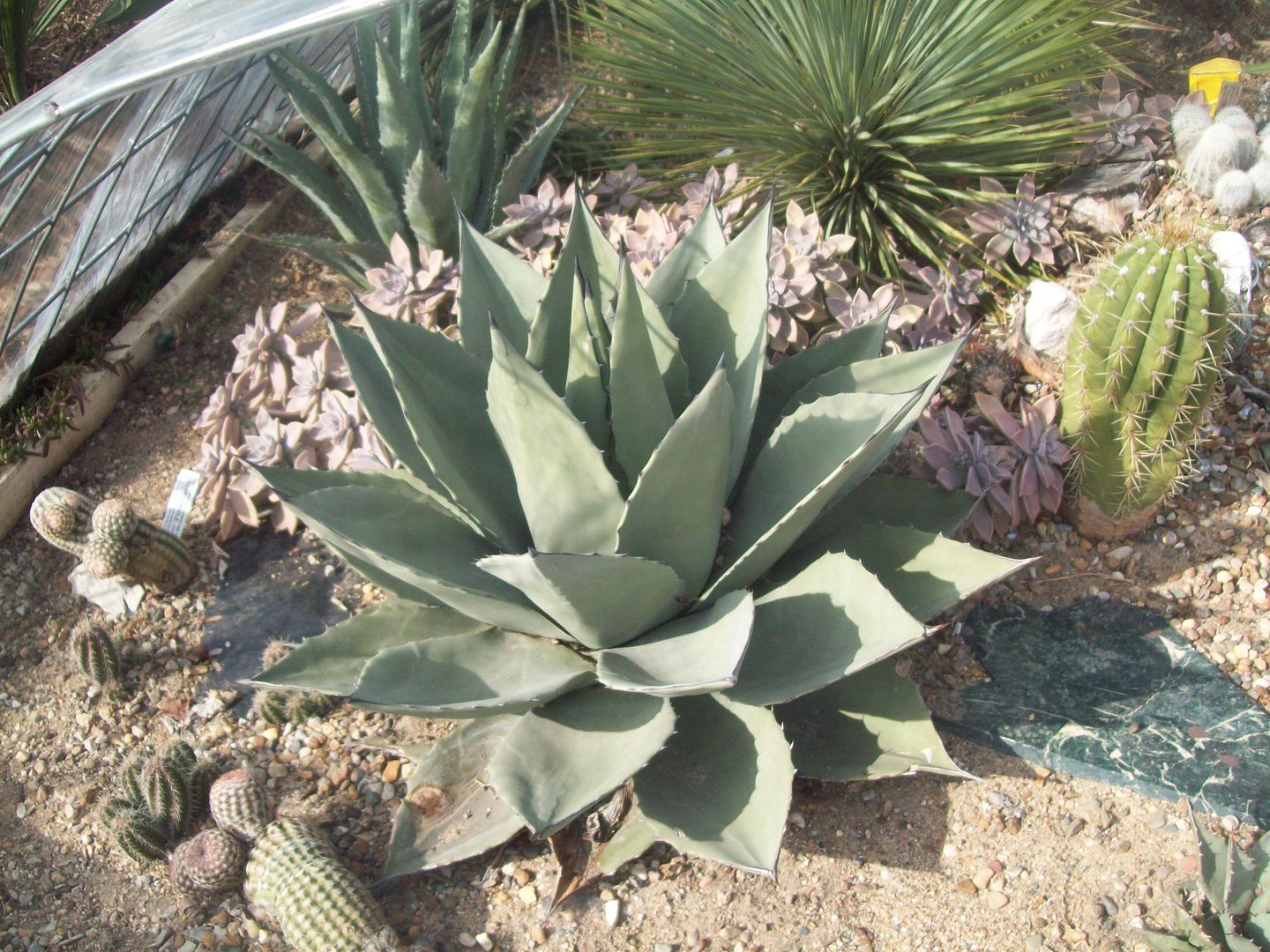 Graptopetalum Paraguayense is still blooming-
Thanks for looking!
This post was edited by jimhardy on Thu, Mar 7, 13 at 20:11