Day Three Out in the Open!
Today is day three that my oldest trachy has been free from its enclosure. It has been CHILLY the last two nights here. The night after I uncovered it the temperature dropped to 21F and last night the temperature dropped to 19F. Daytime temperatures rebounded both days up to around 40F. I don't baby my trachys in the fall and spring and will let them see temperatures down to the upper teens as long as daytime temperatures recover above freezing. I think short doses of cold like this increases the hardiness.
Here are two pictures. First one is when I uncovered it and second one is tonight. As you can see the leaflets on the fronds have opened up nicely in response to being out of the box and back into the full sun. And NO damage from the chilly nights. This one is truly hardy and has the curved trunk base that John in CO talks about.
Sunday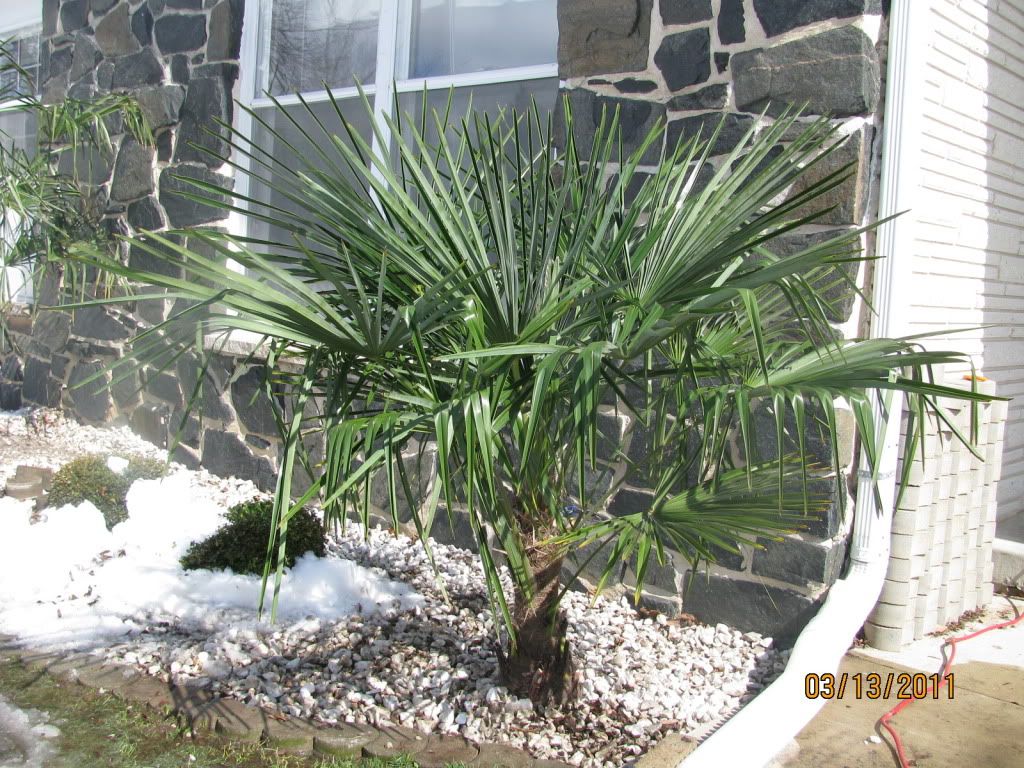 Today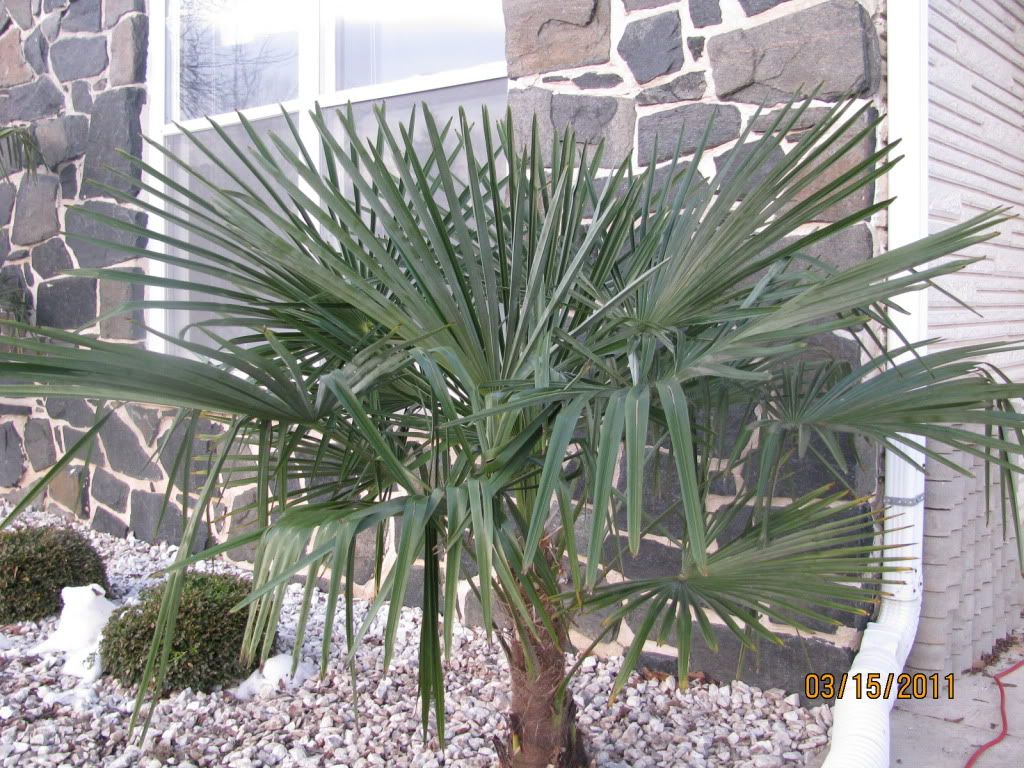 Lots of 50s and 60s the next seven days. Going to mark the spear tomorrow and see if I start getting any growth!