The Big Project, Part 3
stoneunhenged
June 27, 2007
Well, summer is upon us and the beat goes on.
I've built a free range chicken pen and a smaller free range turkey pen (assuming "free range" and "pen" aren't too much of an oxymoron). The pens have 4x4 line posts, 6x6 corner posts, and PVC coated hex 6' chicken wire. Here's the turkey pen (the big turkey is the father of the little turkeys):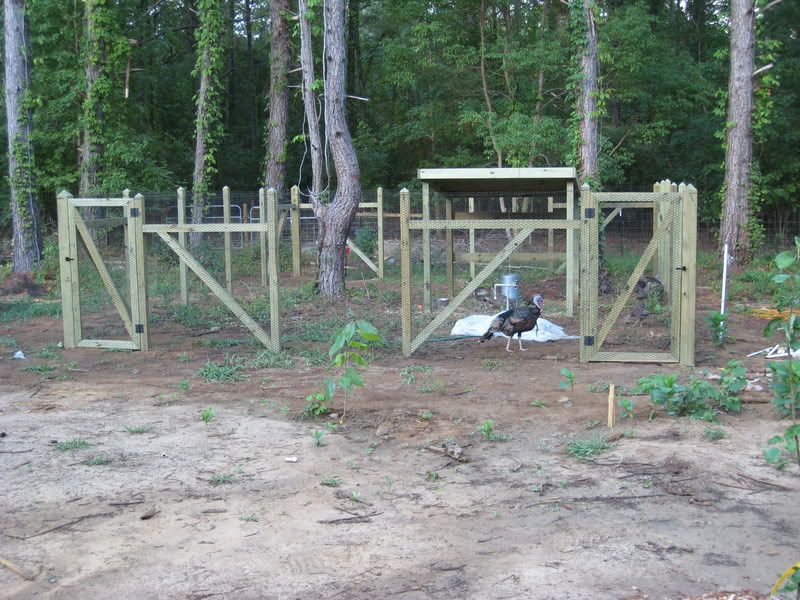 The construction of the windmill powered watering system has been --in the words of donkey farmers-- a bit of a pain in the ass. Not really any unforeseen problems, but plenty of very large components that have to be built. Here's the 40' tower assembled and ready to be hoisted to the anchoring concrete pad: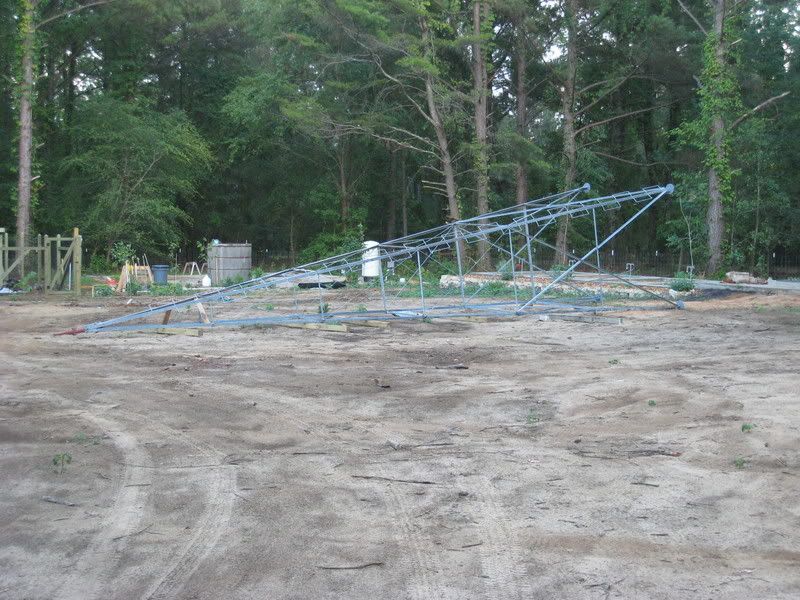 Here's the water tower built from 16' 6x6's:
And here's the oak water tank, about 50 years old and purchased cheap on eBay:
The water will be pumped by the windmill into the elevated water tank. The water tank will provide fresh water to the tilapia tanks, and the tilapia tanks will dump high-nutrient water into the garden.
I've also begun planting an orchard that forms the perimeter of the garden. The trees are growing well, and I've planted forage grasses for the sheep to graze on. The Gulf Coast native sheep were recently shorn, and they look fat and sleek for the hot Florida summer: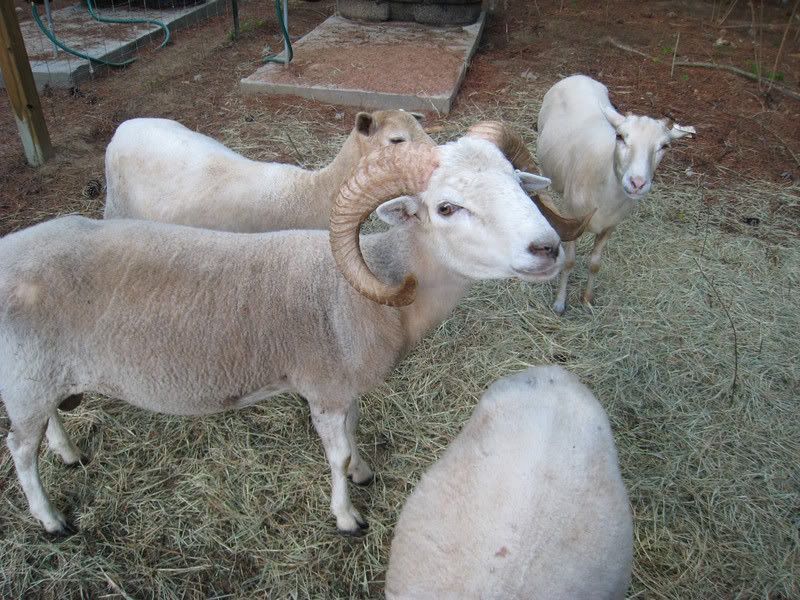 Next up: finishing the windmill and building grape arbors and trellises for the blackberries.
Have a great summer.