Australia and my backyard update from winter
I was fortunate to miss the end of winter in Maryland as I was working in Australia for a month. Beautiful country and friendly people...I would recommend visiting if you ever get the chance.
I spent most of my time in Canberra, the nation's capital. Nice countryside with numerous varieties of eucalyptus being the dominant trees in the photo below. The surrounding mountains resemble our Blue Ridge Mountains (3,000 - 5,000 ft range).

Canberra is about 2,000 ft above sea level but has a moderated climate. Even at this elevation, I saw very healthy washingtonia's, trachys, phoenix, and even queen palms in town but they are not widely used at all. The cordyline trees were tall and perfect looking. Here is a phoenix outside town with eucalyptus next to it. Locals tell me native trees do not change color in autumn (which is now). The imported maples, oaks, etc do change color though.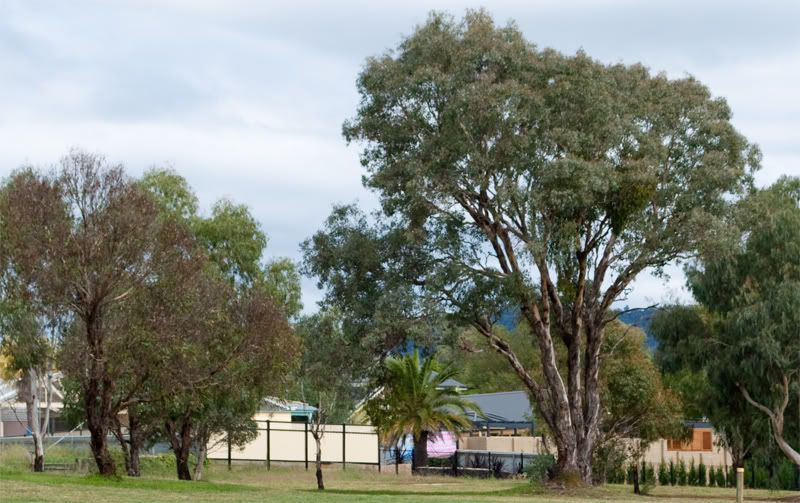 Sydney is only 130 miles from Canberra but appears to have a vastly different climate. Being coastal, the climate is much more moderated and quite humid (not as much as the Gold Coast further North). BTW, for having 4.5 million people, it was one of the cleanest cities I've ever seen.
Shelley Beach with crystal clear water great for snorkeling. Those are Livistona palms at the rear of the beach.

Night scenes: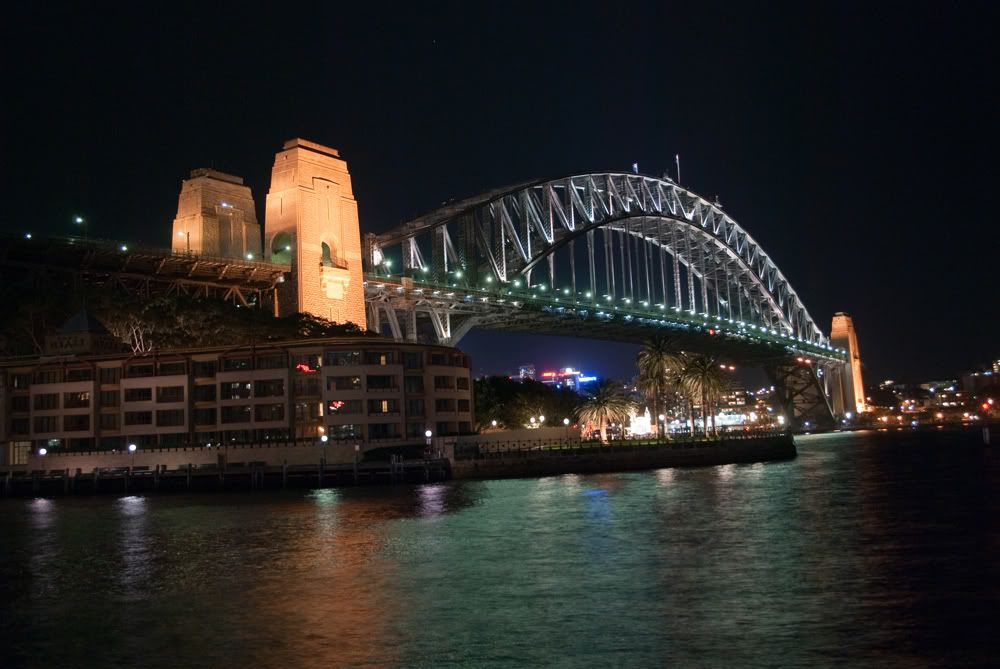 Some palmy scenes in Sydney harbour: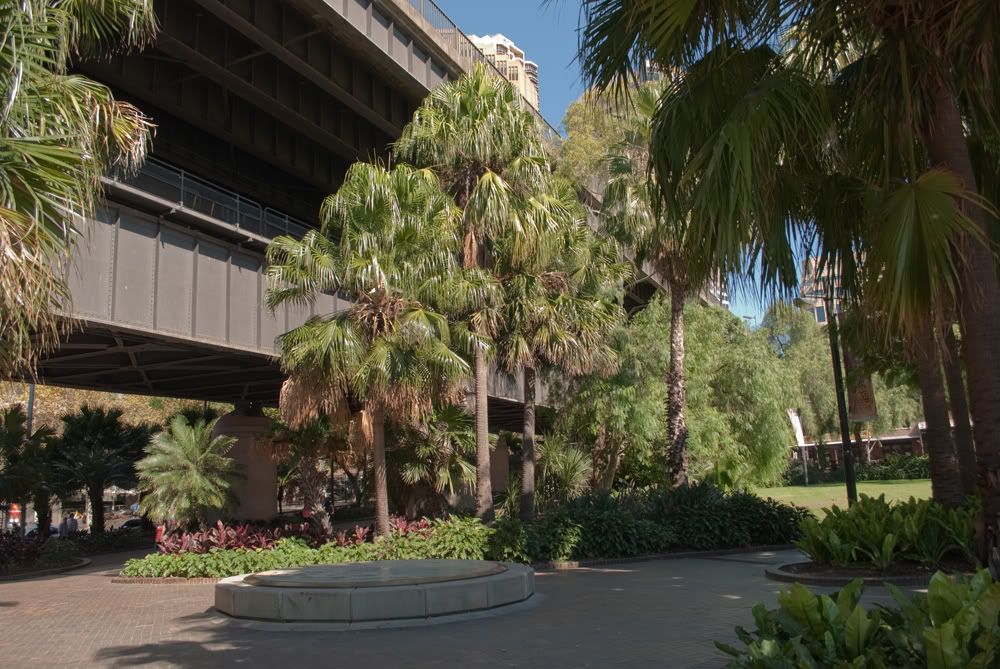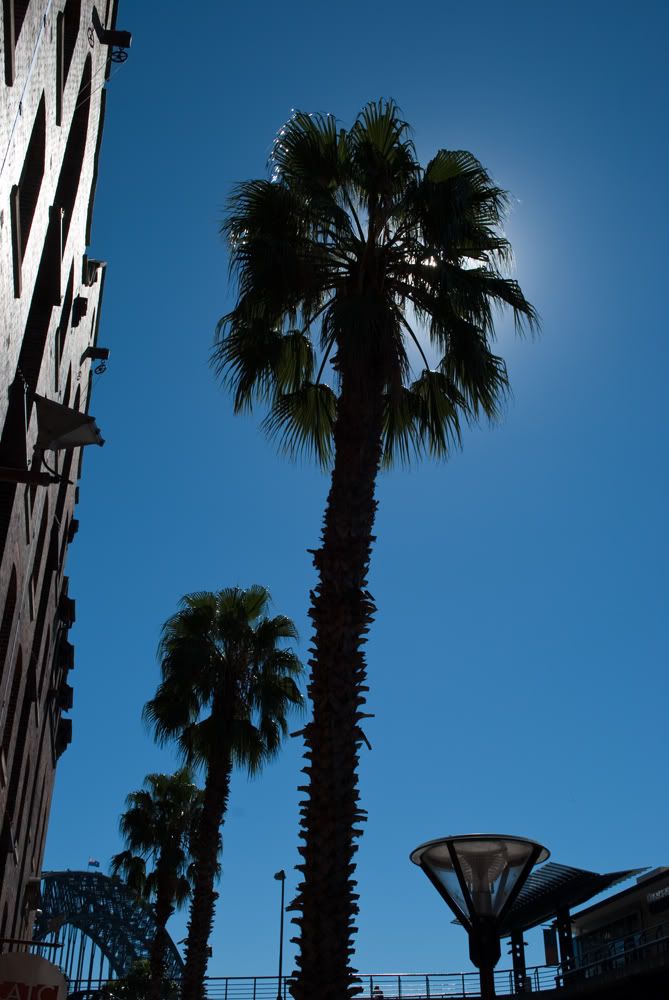 When I got home, I was pretty disappointed with the damage to the palms from the past winter. Our mid-Atlantic winter was very cold for the daily max temps, relatively easy on the min temps, and brutal winds. Only the trachy's were protected with frost cloth and Christmas lights draped underneath the frost cloth. That appeared to have made a big difference!
THE GOOD:

THE BAD: My sabal birmingham which loves to die back every winter!

THE UGLY:
Sabal minor

Yes, this is my McCurtain which actually was under the frost cloth even for quite a while. Given how tough this was the last 4 yrs and how slow they grow, this frustrates me. The emerging spear is fine though.

I also lost another birmingham which I don't have a picture of and 2 other needles both lost their main spears. The needles look awful right now.
With all the rain this Spring, the lawn hasn't looked this good in years.
Finally, my thoughts and prayers go out to all those devastated by the recent storms. Just awful. I took this picture Wed night from my deck. This was the start of 24 hours of continuous storms. My area had 2 severe T'storm warnings and 2 tornado warnings over that time including one funnel cloud. After seeing the South, ours was nothing more than annoying rain! I hope they recover soon and fast.