Favorite Grow Trays for Chili Seedlings?
sjetski
(6b NJ)
January 27, 2011
Hi all,
I'm aware that many are using plastic/styrofoam cups to plant their chili pepper seeds, as have i, but i was wondering if any pepper growers had a favorite type of tray?
I ask because i wanted to try something different this year, so i purchase some speedling trays, the 72 cell and 32 cell trays. And i also purchased five really deep 38 cell Star tree plug trays that are 5 inches deep with a larger opening at the bottom. I'm hoping to go direct from tray to ground, so therefore i felt that a slightly larger and deeper tray would be beneficial and allow some space for growth.
Some of you may be aware of the concept behind the speedling tray, they channel roots down to the bottom where they are naturally airpruned at the opening, no root spiraling or anything else. The Star trays appear to use a similar concept in that there are grooves that channel the roots downwards to a large opening where they will hopefully airprune and not tangle up in knots.
So does anyone have a favorite type of tray they like to use for pepper seedlings, or have some thoughts on the trays i chose? I would have posted in one of the other subforums but i notice a lack of hardcore chili pepper enthusiasts participating in those discussions...
Here's some links for everyone to get a visual:
Speedling 72 cell: http://www.groworganic.com/speedling-transplant-tray-72-cell.html
Speedling 32 cell: http://www.groworganic.com/speedling-transplant-tray-32-cell.html
Star 38 cell Tree Tubes: http://growerssolution.com/page/GS/PROD/plug/59-51451
Great Speedling tray article with pics: http://www.vegetablegardener.com/item/4689/seed-starting-in-speedling-trays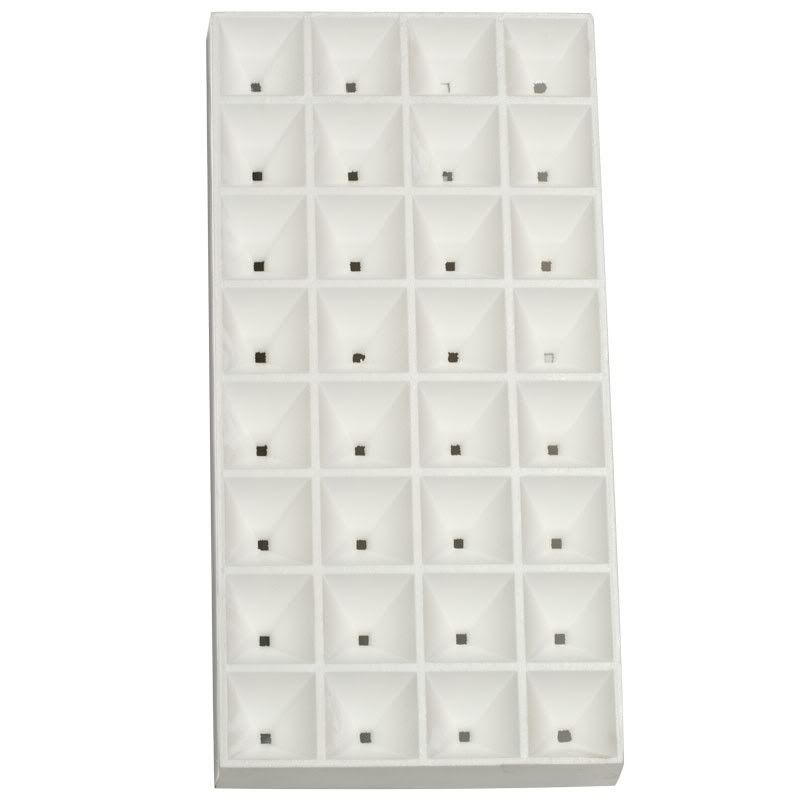 Here is a link that might be useful: Great Speedling tray article with pics: