what a surprise!
About 7 years ago someone I worked with was building a deck and asked if I wanted the peony bush that was going to be covered. Of course I went over and dug it up without seeing it. It has bloomed the same single pink flowers since the year I planted it.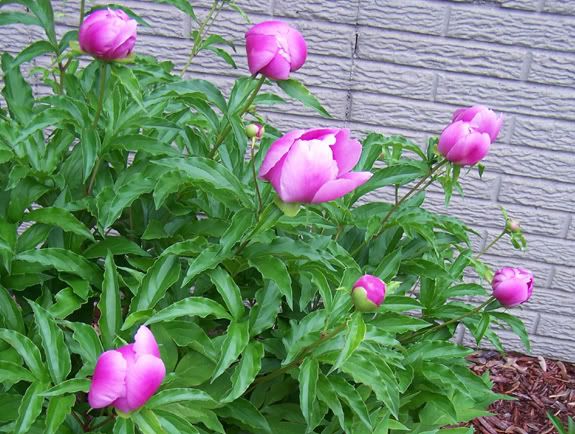 About 3 years ago it started sending out several branches that looked different than the rest of the leaves, but nothing ever bloomed on them - until this year.
You can image how surprised I was to see these lovely flowers blooming. What happened?