How much are these big palms worth?
butiaman
(8a Douglasville,GA.)
April 23, 2011
I took these pictures of some 10 to 20ft palms for sale.I wanted to get some opinions on how much some of you think these palms or worth.All of them or Sabal Palmettos but two,one is a B.capitata,and the other one is a T.fortunei.The price he quotes is for the palm plus installation.He said he digs a hole 5ft squared by 2ft deep and amends the soil with a special blend he came up with.I tried to find out what the mix is,but he wont tell.He also sells the mix separately.I would appreciate anyone's opinion.
Thanks,Randy
Here's one pictures of the palms in front of his building,the fence behind them is 6ft tall for scale.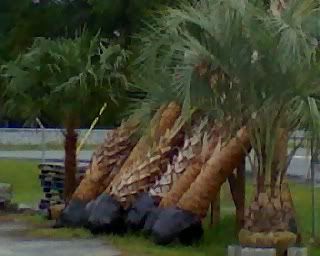 Here's some pictures of the best looking S.palmettos in back of his building.I used my big cup for scale.I put my cup on the one's I like the best.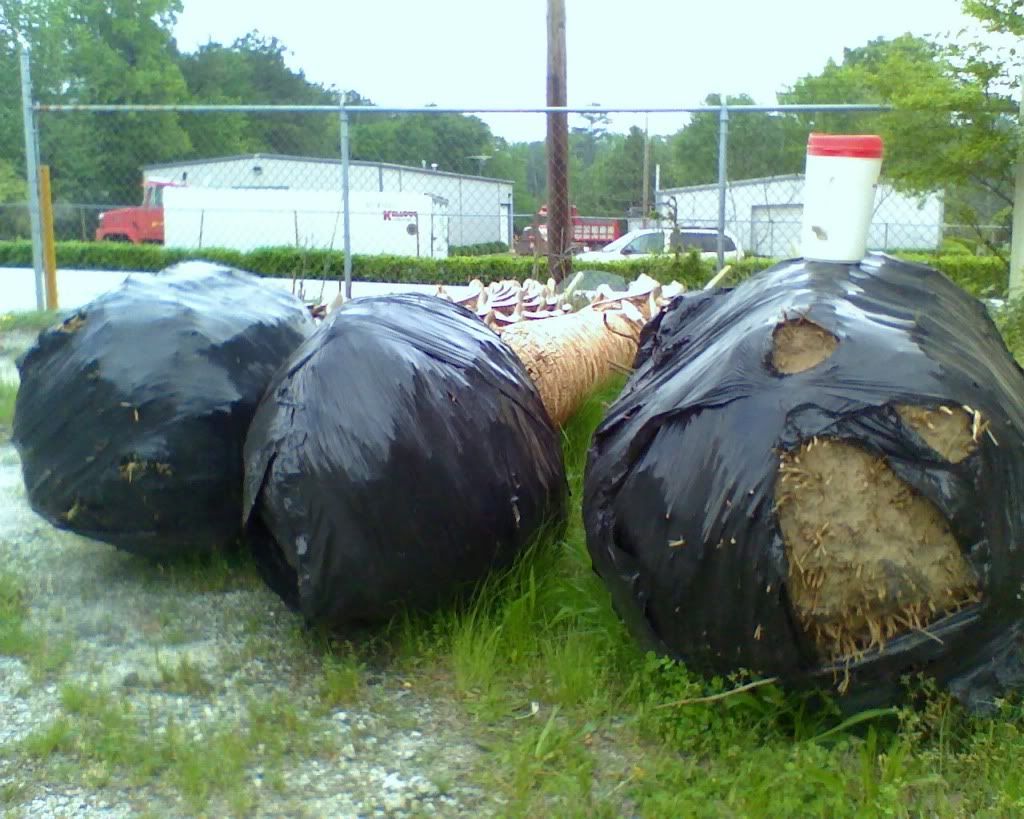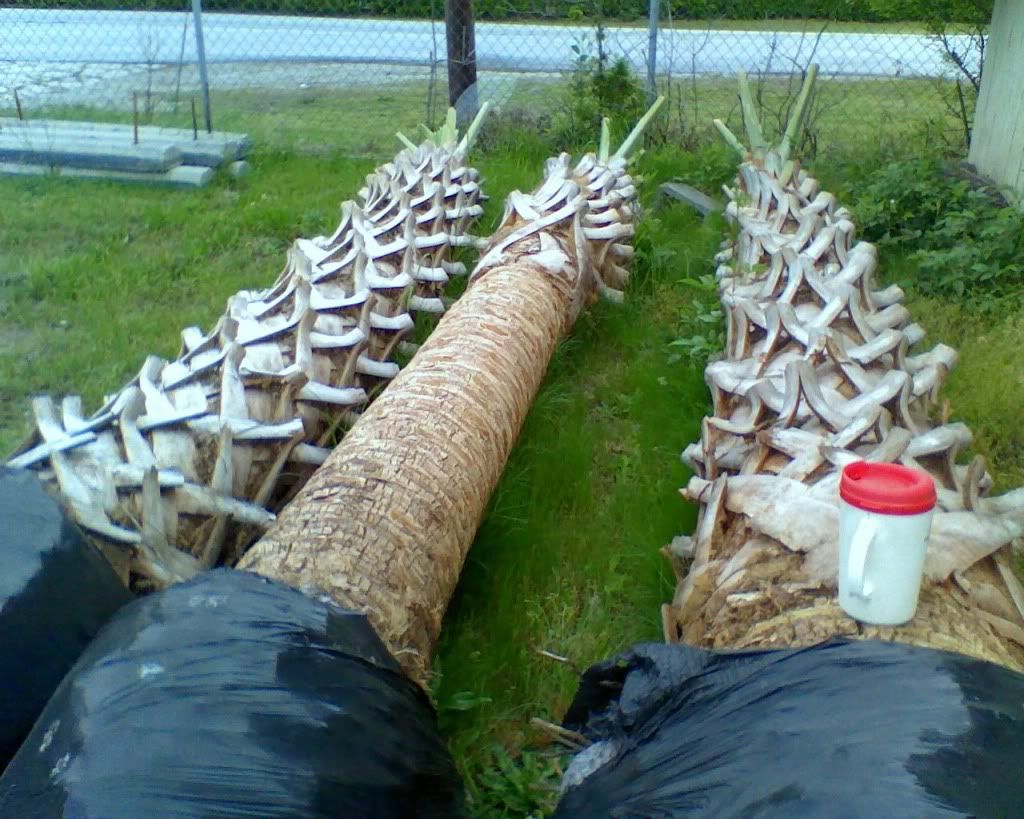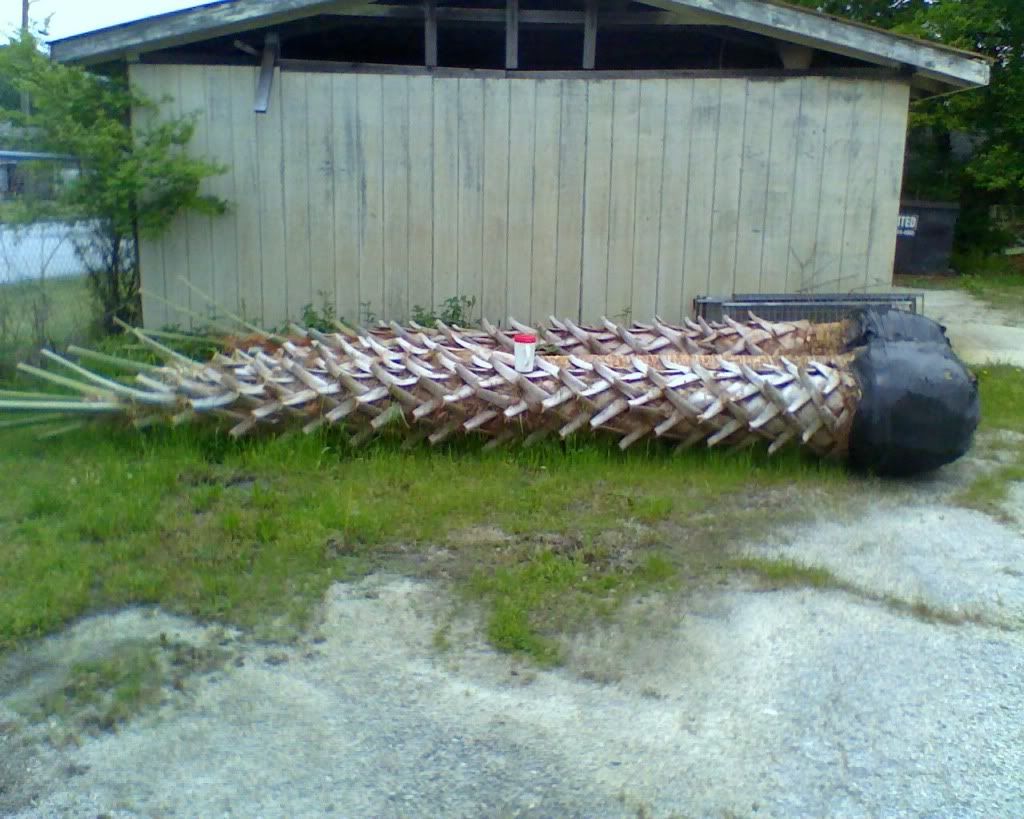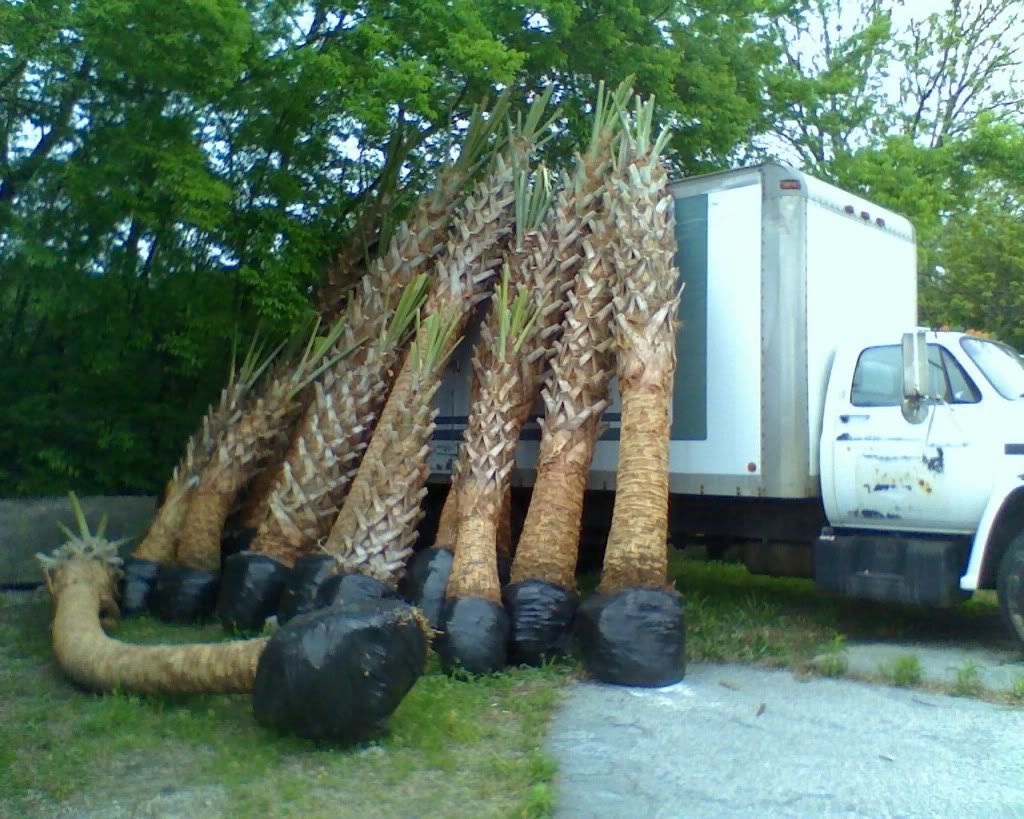 This one is about 12ft tall but it had the fattest trunk.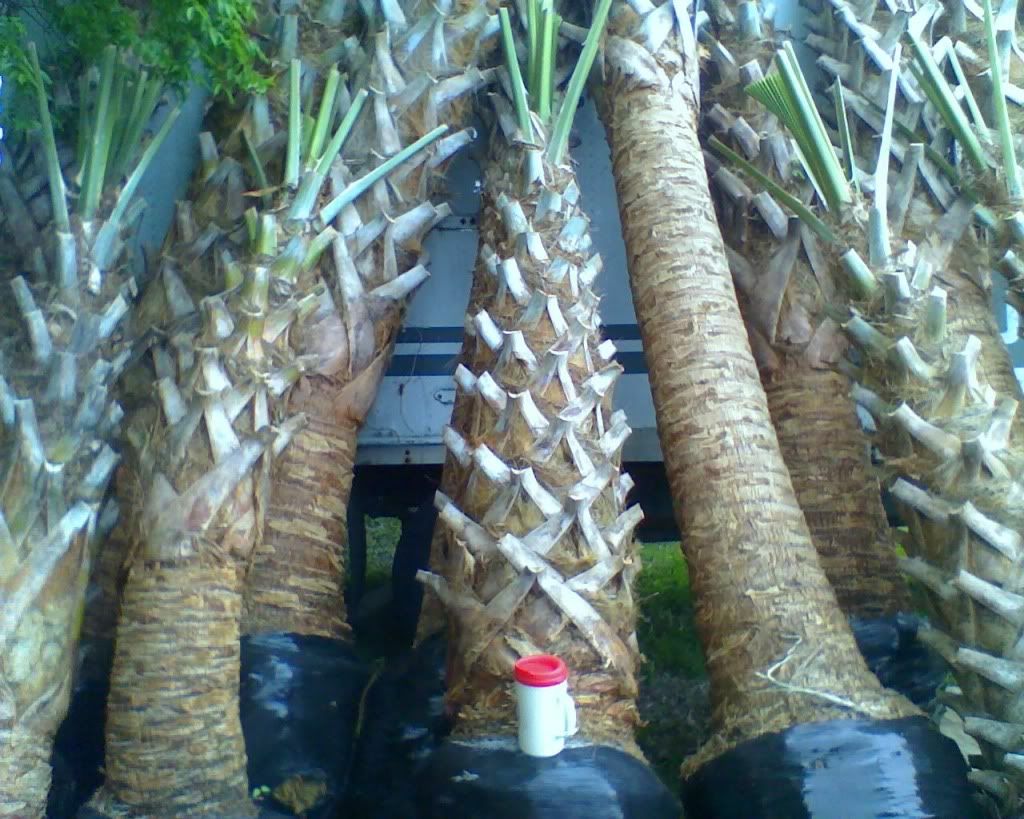 He has one T.fortunei,it has 6ft of Trunk.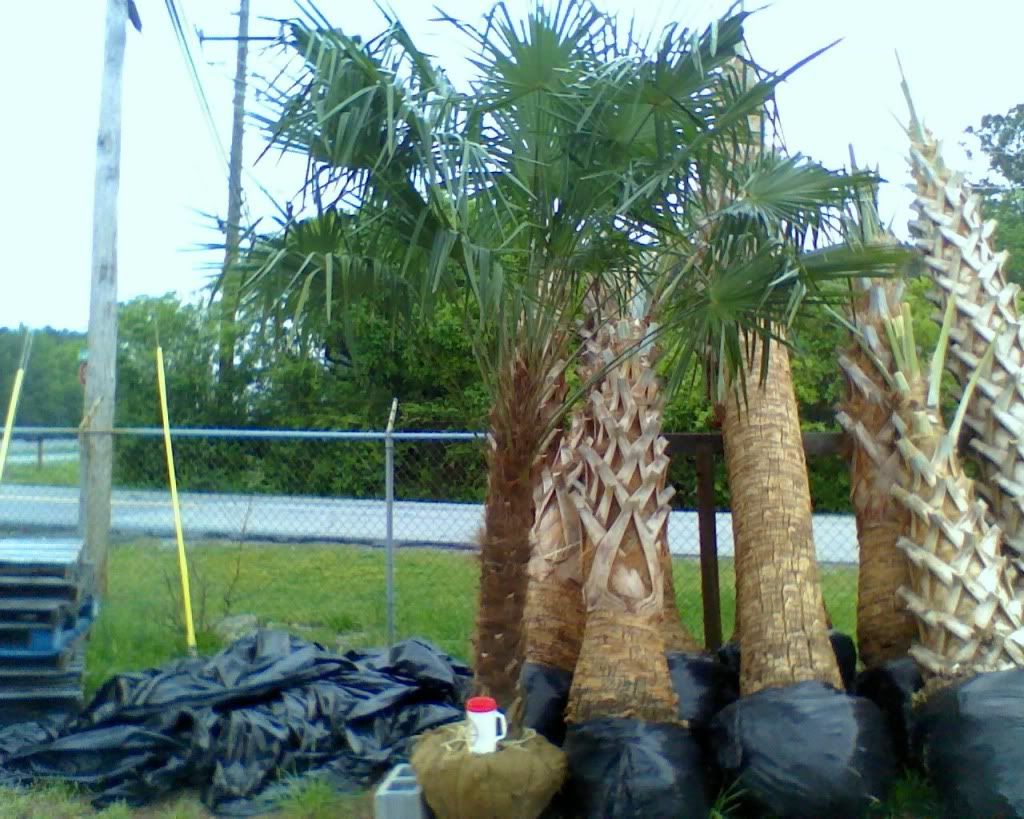 Here's my favorite one of all.Big B.capitata.