Spring update! Lots of pics!
Hello! We had a very mild/warm winter here in Southern California, with very little rain, although it did pour last night, and we got a lot of rain from one single storm about a month or so ago. Other than that it's been sunny and warm with temps in the high 60s to high 70s. Anyway, plants are happy now that longer days have arrived. Here's an update on how things are doing, some plants have gotten bigger and fuller, others have changed color and some are flowering. It's my own little tropical paradise in L.A. Enjoy!
Front patio with Pigmy Date, which has grown tremendously, two cat palms that, and lots of bromeliads. In this pic Vriesea Imperialis, Neoregelia Carolinae, Vriesea Kiwi, Pigmy Date and Rhoeo Tricolor. You can also see I just planted Ligustrum as a privacy hedge. My other hedge died and now I have to start from scratch. Hopefully the Ligustrum will grow fast and full.

One of the two Cat Palms

Cat Palm flowering

Cat Palm and Pigmy with Vriesea Imperialis, Neoregelia Carolinae and Vriesea Kiwi

Front Patio Ti Plant Red Sister and Cat palms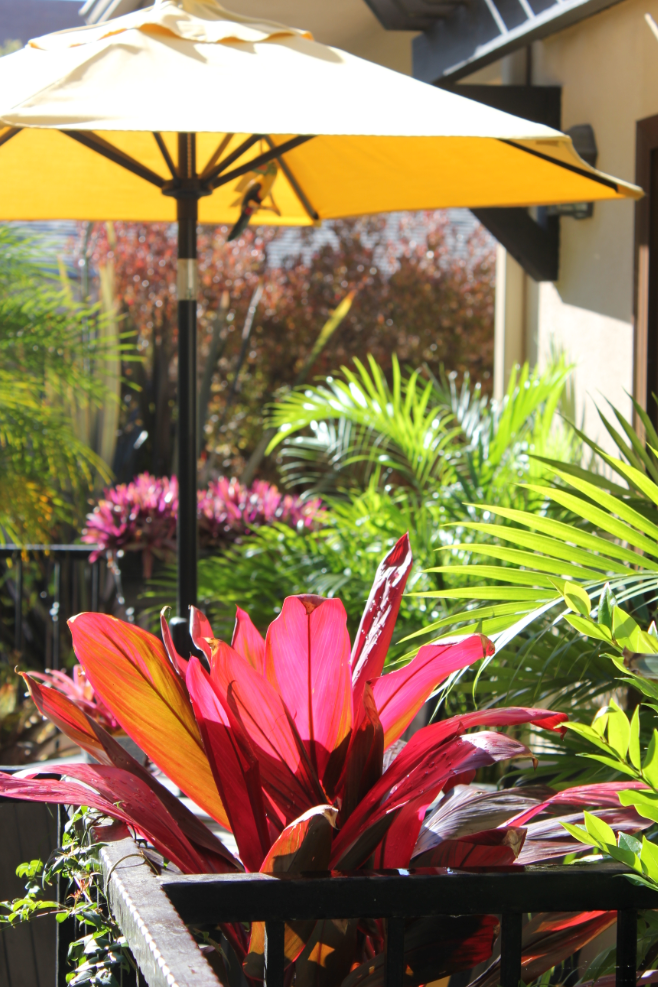 Vriesea Kiwi flowering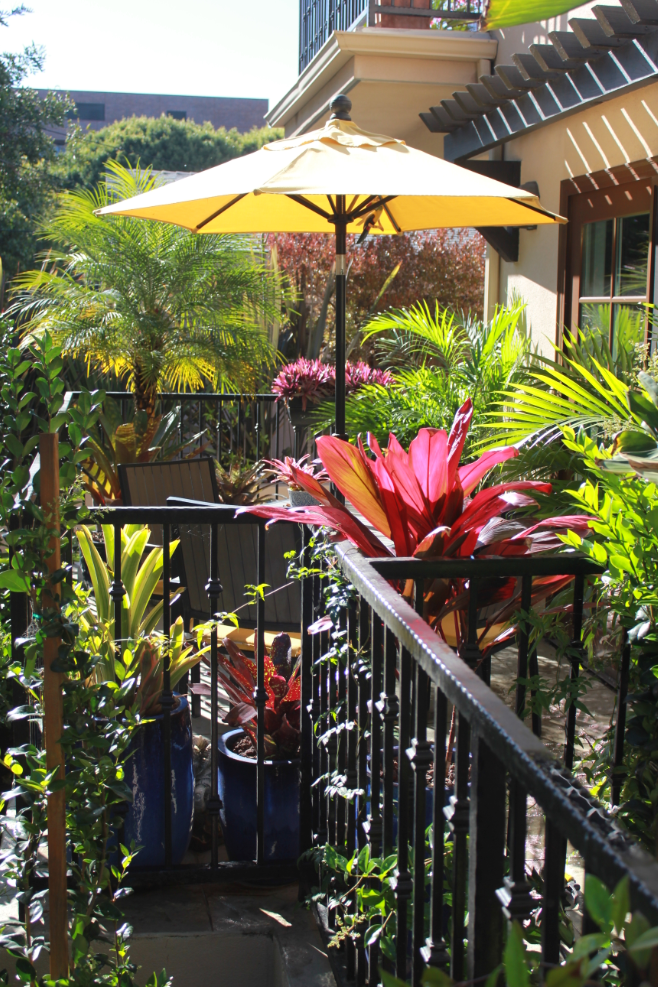 3 more Bromeliads - Two Neoregelias and an Aechmea Comata Makoyana (Center)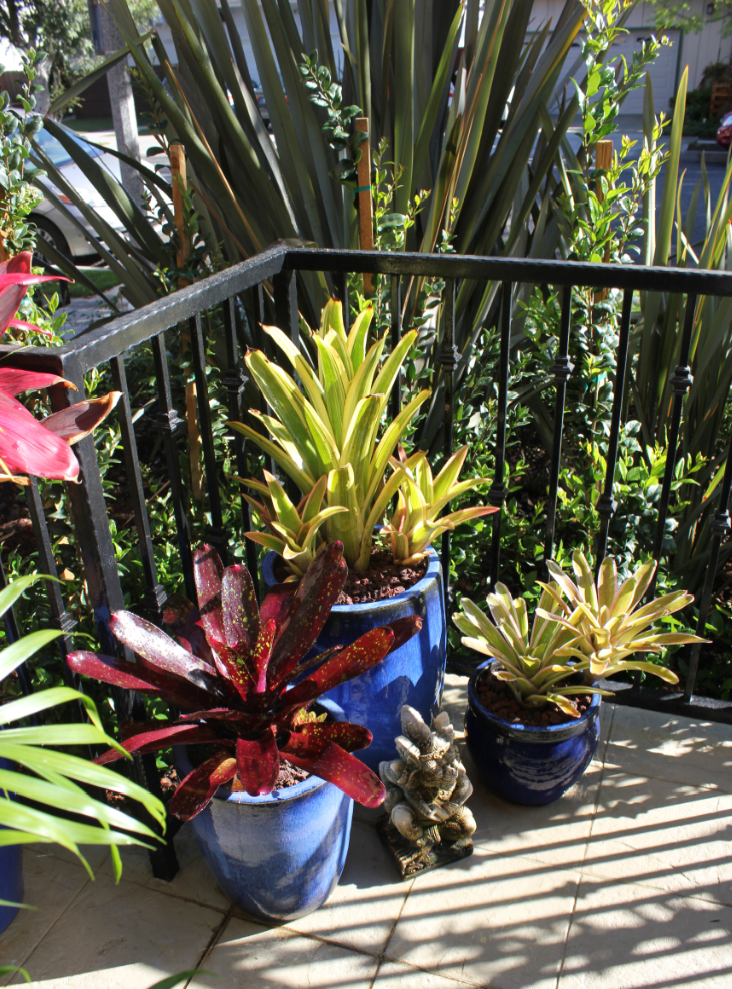 Upstairs Patio
Bougainvillea in full bloom and Agave Attenuata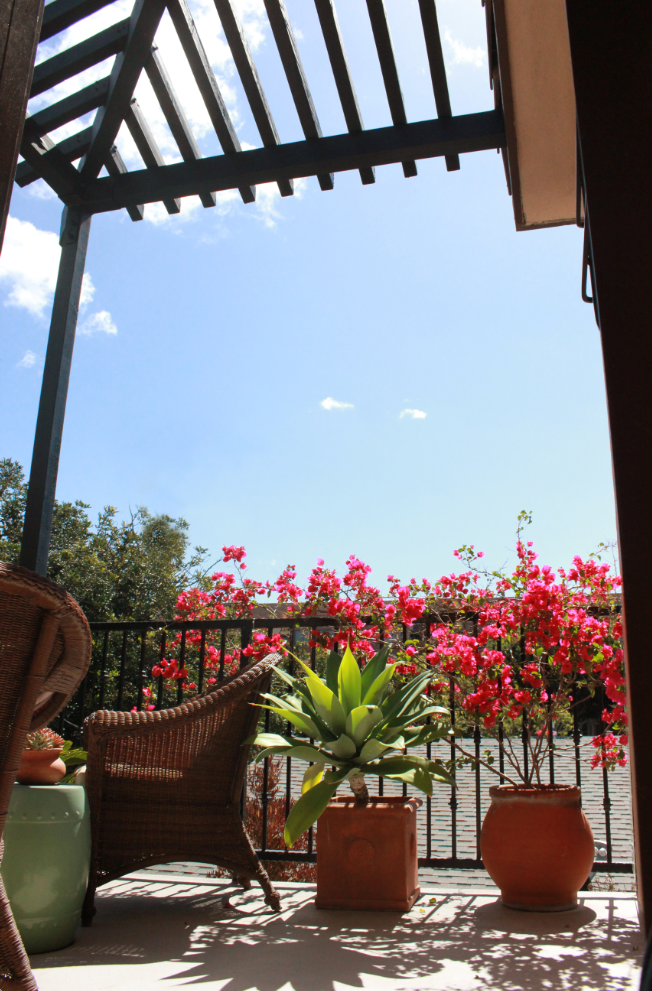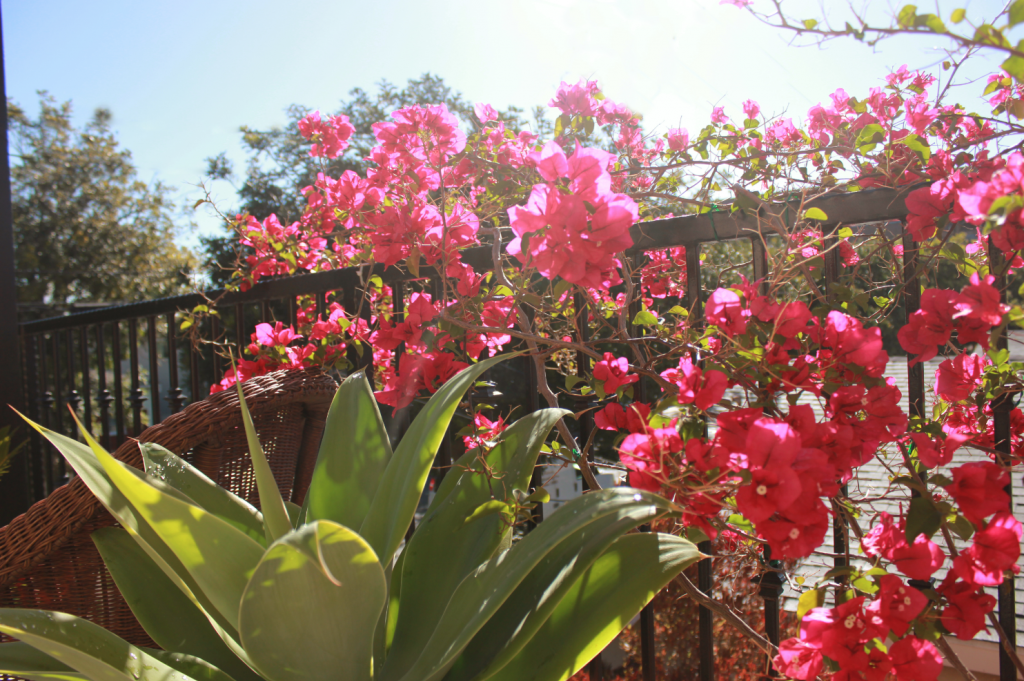 This picture was taken last year around June, King Palm, Aechmea Blanchetiana and Philodendron Xanadu. The plants on the other corner have all been replaced.
Closer shot of the Xanadu, Aechmea and the small Ti plant I grew from logs that I cut myself while in Maui in 2012
As you can see, the King Palm has grown lots in a year, the Ti plant is enormous, and the Aechmea is a lot larger with a more yellowish color and a pup.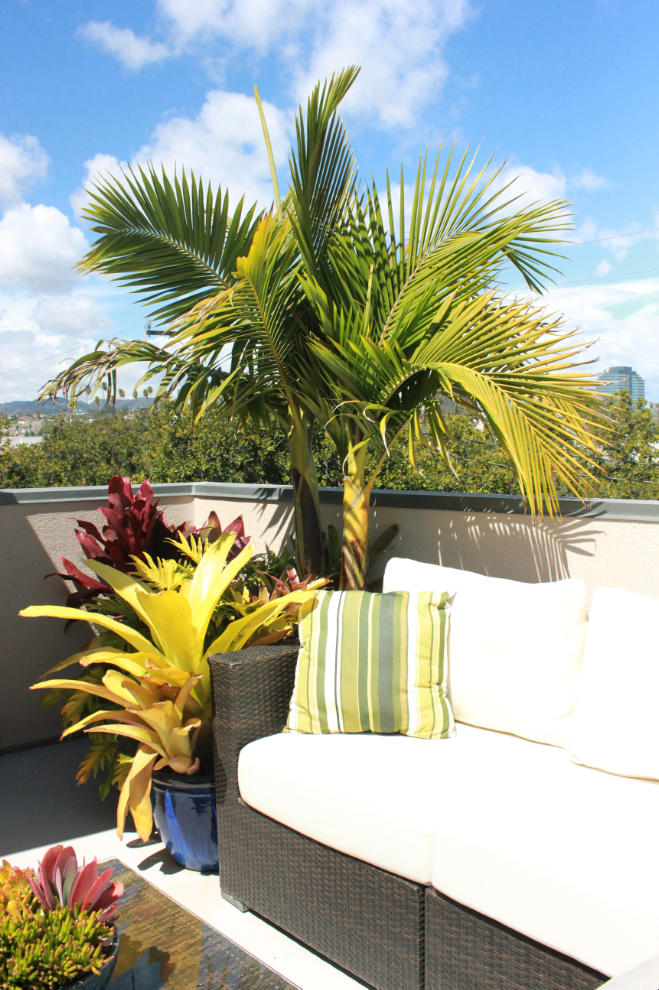 Closer shot of the Ti, it's really grown a lot and it's very healthy
More of the Rooftop - this is a 3 year old Areca and it's doing great. There is another large Ti plant behind it that I also grew from a cutting. The two Agave and the Umbrella tree have been replaced with a Croton and two Bromeliads
Croton and Bromeliads Neoregelia Red Sensation
Ti plant behind Areca
These two pictures are of Ti Plants I grew from cuttings I brought back from Kauai in 2013. They were just sticks, like the rest and now they are growing fast!
Here is when I first planted them, at this point they had already been rooted in water and had some growth on them
Variegated Ti
Red Sister Ti
Thanks for looking! :)