Banana tree - is this dirt or a bug?
GuyForget
February 19, 2014
Hi, I've included some close-up pictures of what I've been seeing show up on my banana plant. It looks like dirt, but I've had this tree for several years and this is the first time I'm seeing this. If they are bugs, they don't seem to be moving.. I wash it off and it only shows up on newly emerging leaves
Edit: Of course just after I post this I find some pictures of aphids that look similar to this.. I have washed them off with an insecticide soap once. Do these live down inside of the plant? I guess I'll just have to keep spraying as they emerge if that's the case.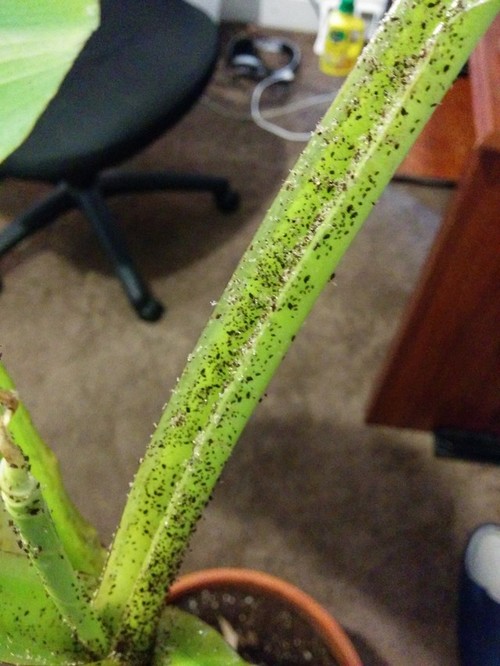 This post was edited by GuyForget on Wed, Feb 19, 14 at 9:12