Last but not least +
Uncovered the Washy today-nice growth over the winter pushing up some new leaves...
Also.....I wasn't very nice to this A.Americana,it saw 22F a few times last fall and was burned...then,
wheeled into the dark basement with no planter and kept in the dark-in spite of this it should recover
and will hopefully put out the usual 10-15 leaves this summer.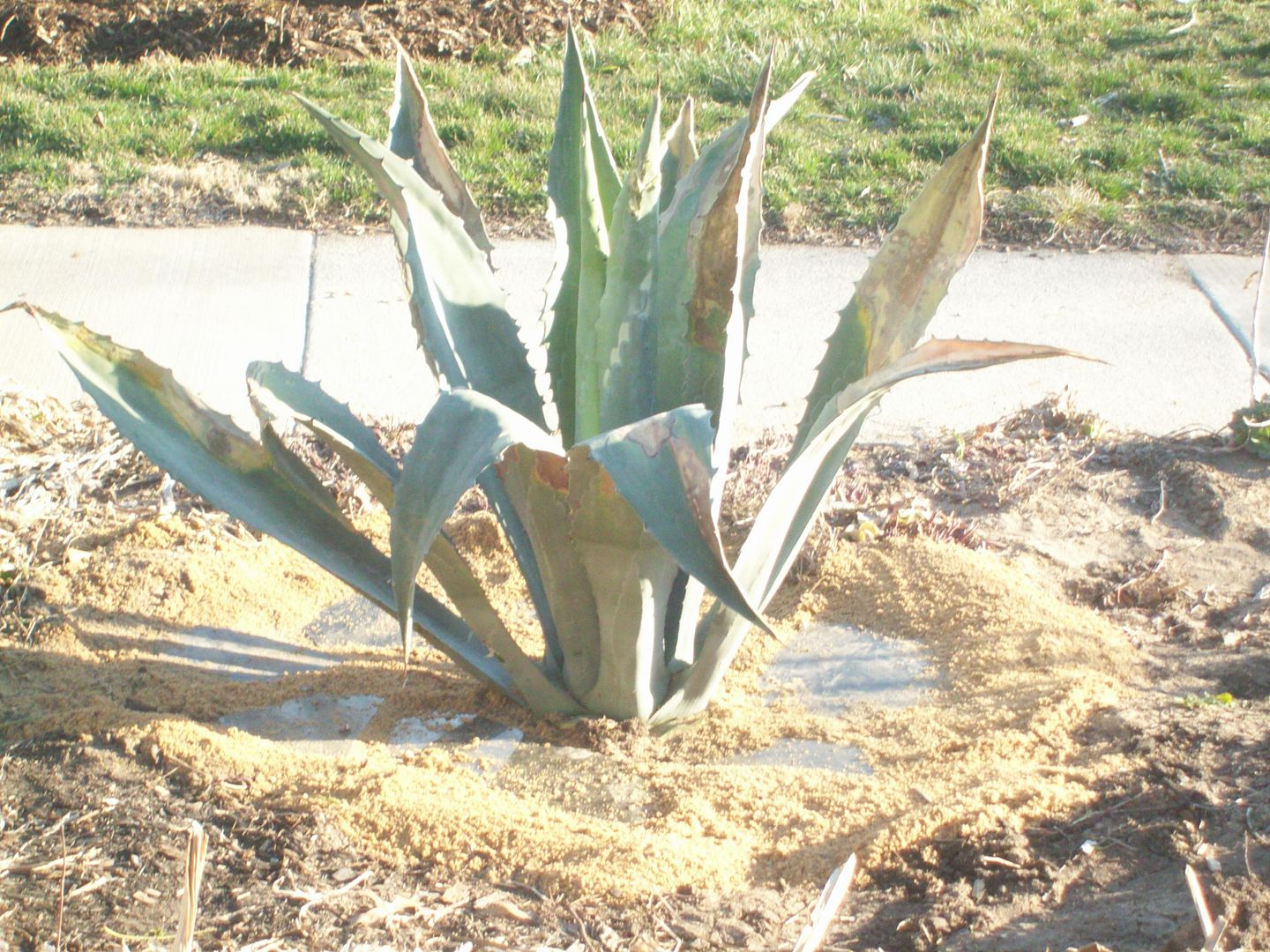 Heres a picture of the variegated Aloifolia,it gets an extra color this time of year with the cold and intense sun and ends up a tri-color Aloifolia......
One last thing,I checked on one of the Amorphophallus konjac and Philodendron "Hope",the corpse lily is still solid
and appears to have overwintered outside in the ground with a layer of mulch-the P.Hope is also solid and with a little luck
will sprout from the side or below near the root system...time will tell.....thanks for looking!