Bareroot: expectation and reality
ego45
(6bCT)
September 19, 2005
Once again it proves to be true: order only from the reputable companies.
I receive today my order from Adelman's Peony.
I didn't ordered anything special or rare, just another fernleaf hybrid.
I was expecting regular 4-5 eyes with nice roots, but not this monster with 9 (nine!) large eyes, 6 or 7 small ones and 2 huge more than 1" diameter roots: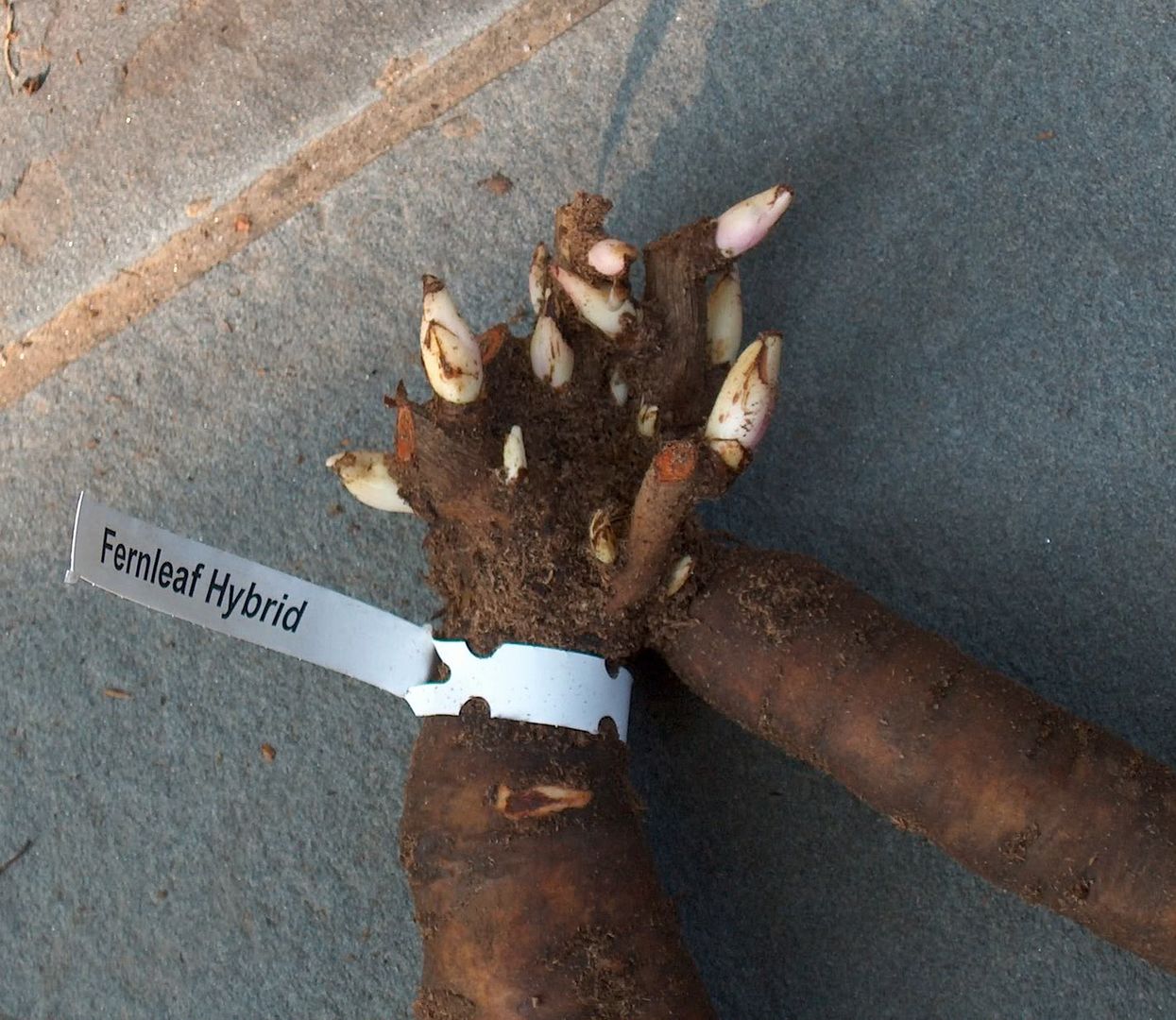 But that is not all. There was another another peony in the same box which I didn't order. At first I thought it was a mistake on their part, but then I look at invoice and it was clearly printed in black on white: 'Early Scout'-bonus.
Wow, what a nice 4-eyed bonus!
I could only imagine what would they send if you pay for it.
Certainly recommend them.
Here is a link that might be useful: Adelman Peony Garden