Diagnose This
seysonn
(8a WA/HZ 1)
February 19, 2014
I have a dozen or so pepper seedlings growing under fluorescent tubular (T8) light. One of them, AS SEEN IN THE PICTURE, has developed brown-purple leaves. It is a Thai Chili. There is another one (Hungarian HW) which has slight discoloration on one or two leaves:
Can you PLEASE tell me what the cause is ?
All my seedlings are under the same light, the same place and watered/fertilized the same way.
Thanks in advances.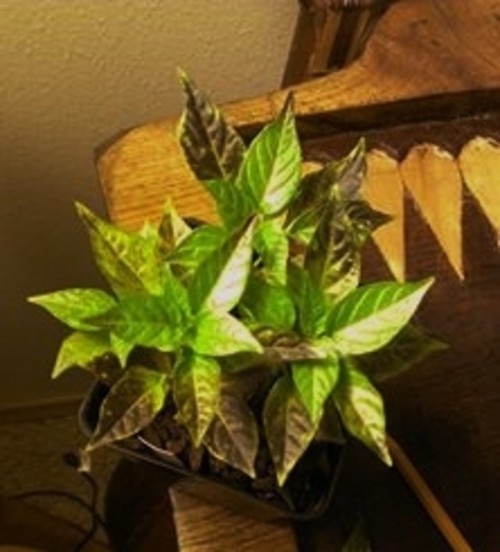 This post was edited by seysonn on Wed, Feb 19, 14 at 3:38