Any palms that will grow in North Alabama?
We are putting in a pool and doing all the landscaping ourselves (actually contracted the pool out myself...so I'm running low on creativity...too many decisions for pool!)...I just finished one large bed area around our pavers and used 2-3 specimen arbor vitae/firs and filled in with azaleas, daylilies, juniper, crepe myrtle, knockout roses..standard landscaping up in this area.
We are trying to bring one plant specimen from everywhere we've vacationed as a family and we used to go to a house in Santa Rosa, FL that had these short and tall palms around their pool....I know there is a company about 30 minutes south of me that only sells palms...but they may try to sell me anything...I'd like to be informed..I'm looking for something short (less than 8') and have a 5x5 area to put it in....here is my pool, let me see if I have a picture of where I want to put it...thanks for any help!
Tara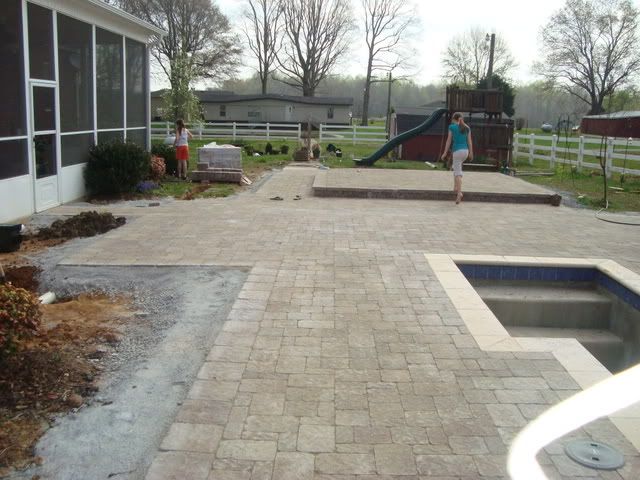 I'd like to put it at the corner where my daughter in the orange shorts is at...where you come out the screen door and the pavers make a corner....
Thanks!! Full sun location!
Tara