Newly planted Coconut Palms Dying? Or lethal yellowing? Panic!
Hello, Im located in Miami, Florida.
Just planted these palms on the 6th of april. They are malaysian dwarf palms. As of today there is one palm that is yellowing and browning on the lower fronds. Is it sick or am I doing something wrong.
Also noticed around the base where the fronds meet the trunk it has gone from bright green to yellow brown with dark spots.
I watered daily for the first 7 days and since then I have been watering 3 times a week of of a sprinkler well pump.
Pictures.
April 6th.
Affected palm is third from the right.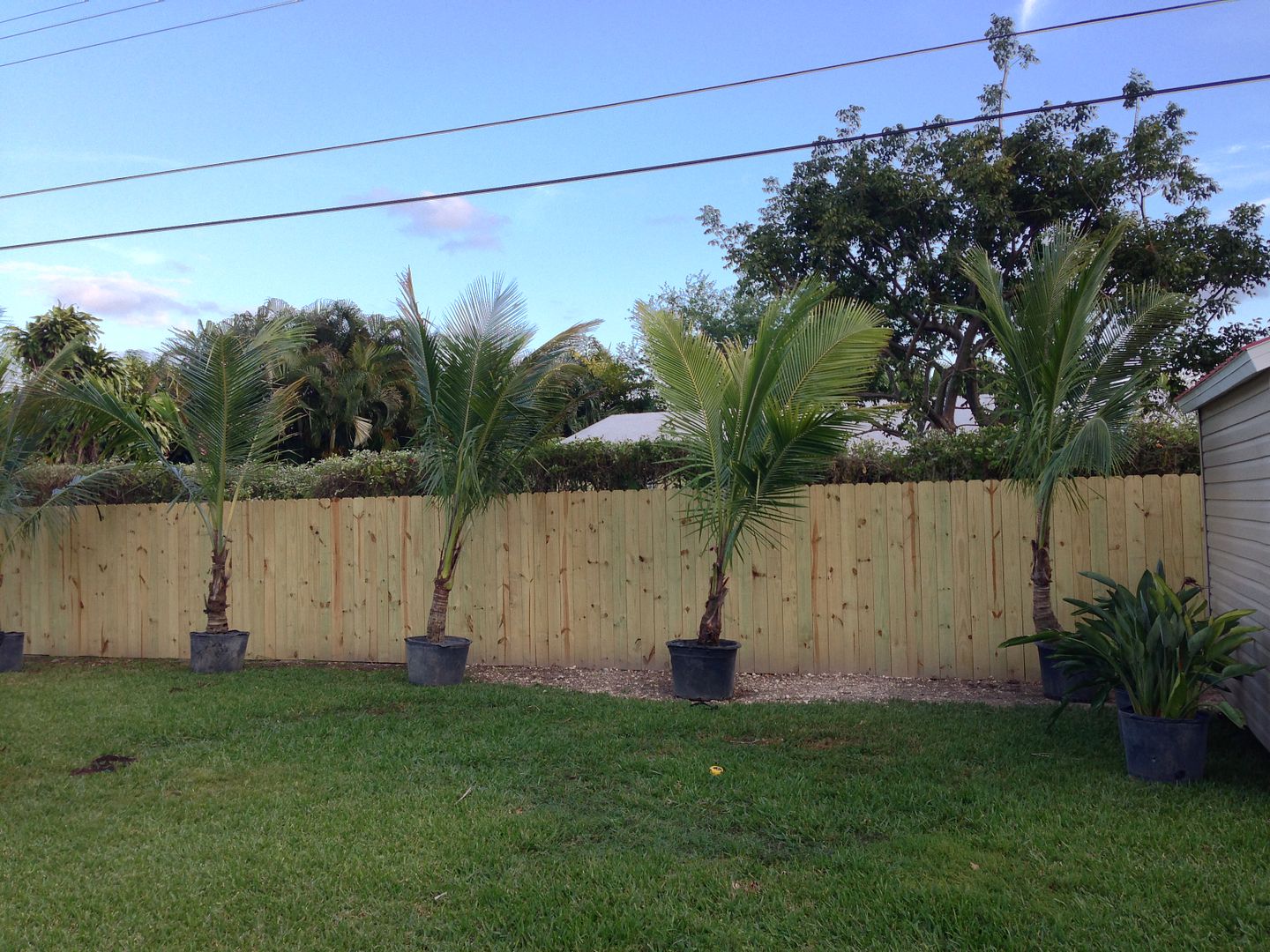 As of today.
Second from right in this pic, all others are doing fine apparently.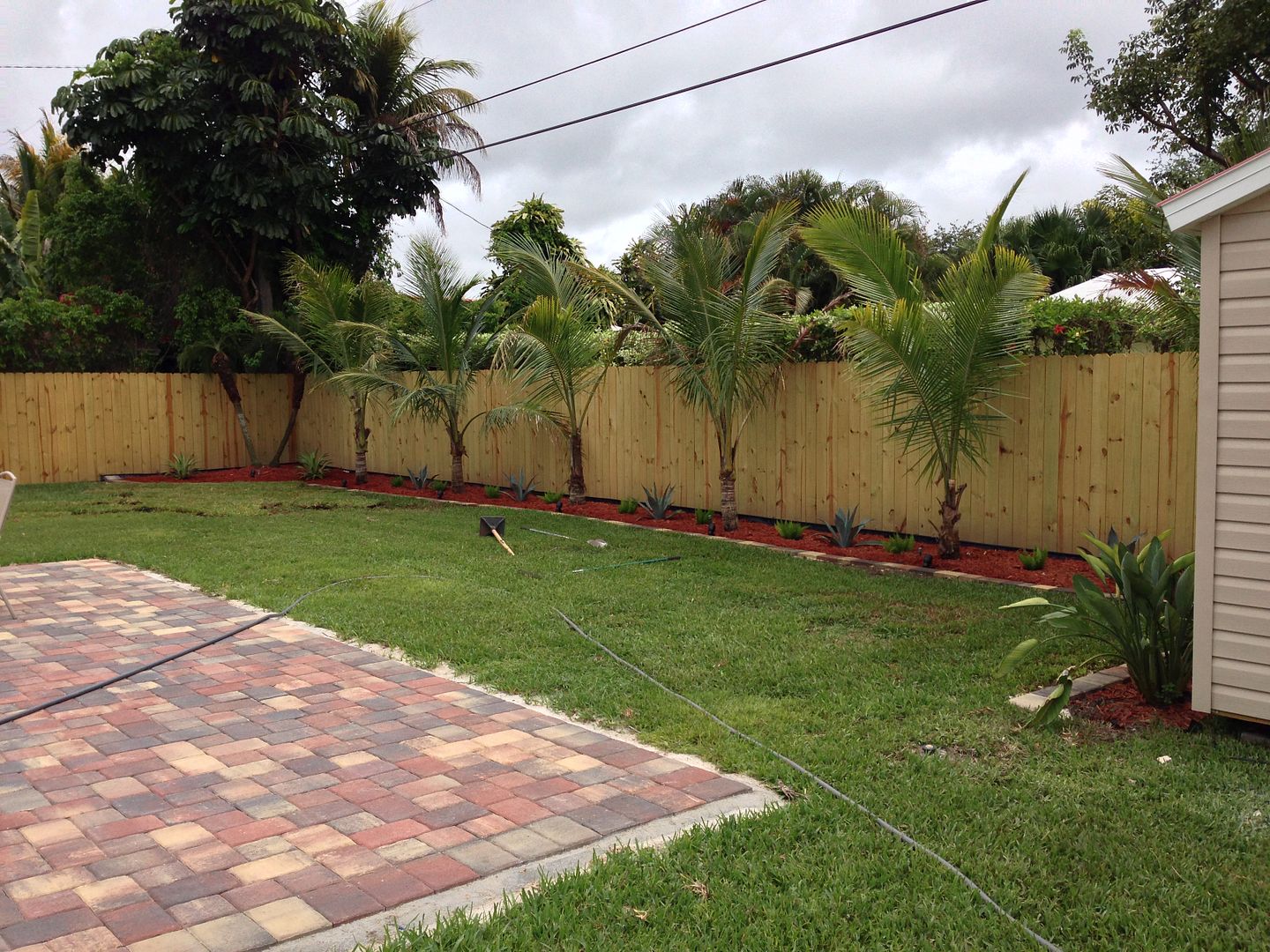 more close ups of affected palm.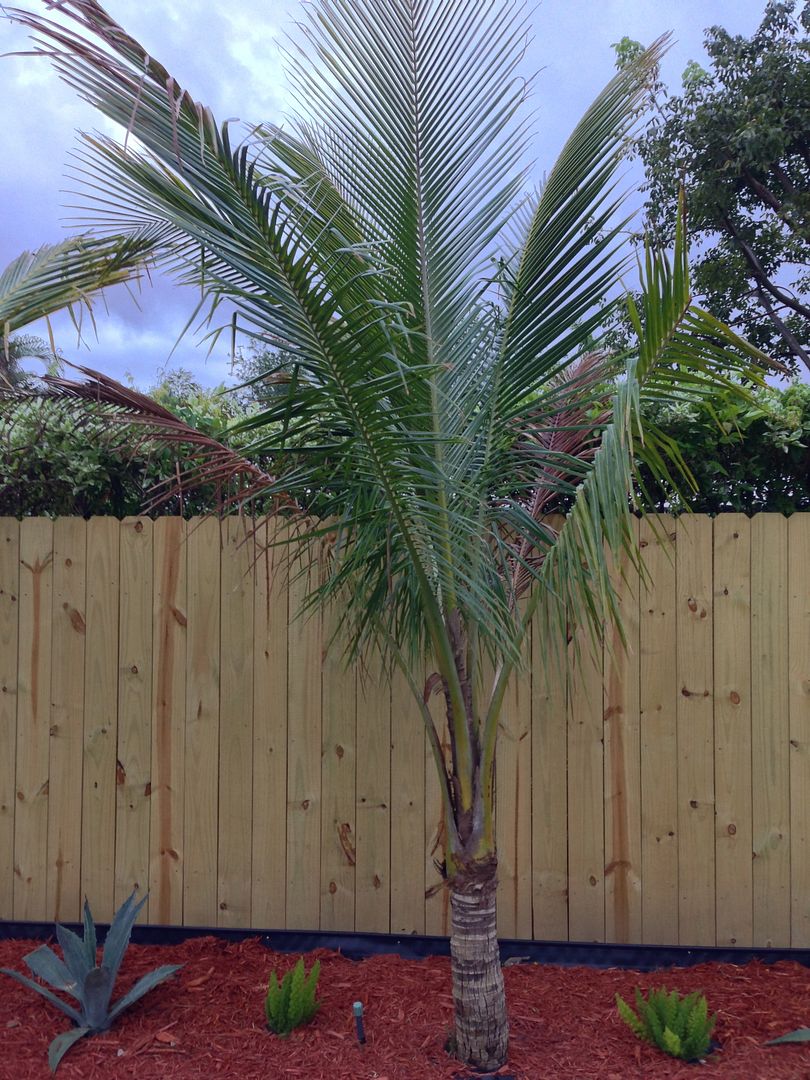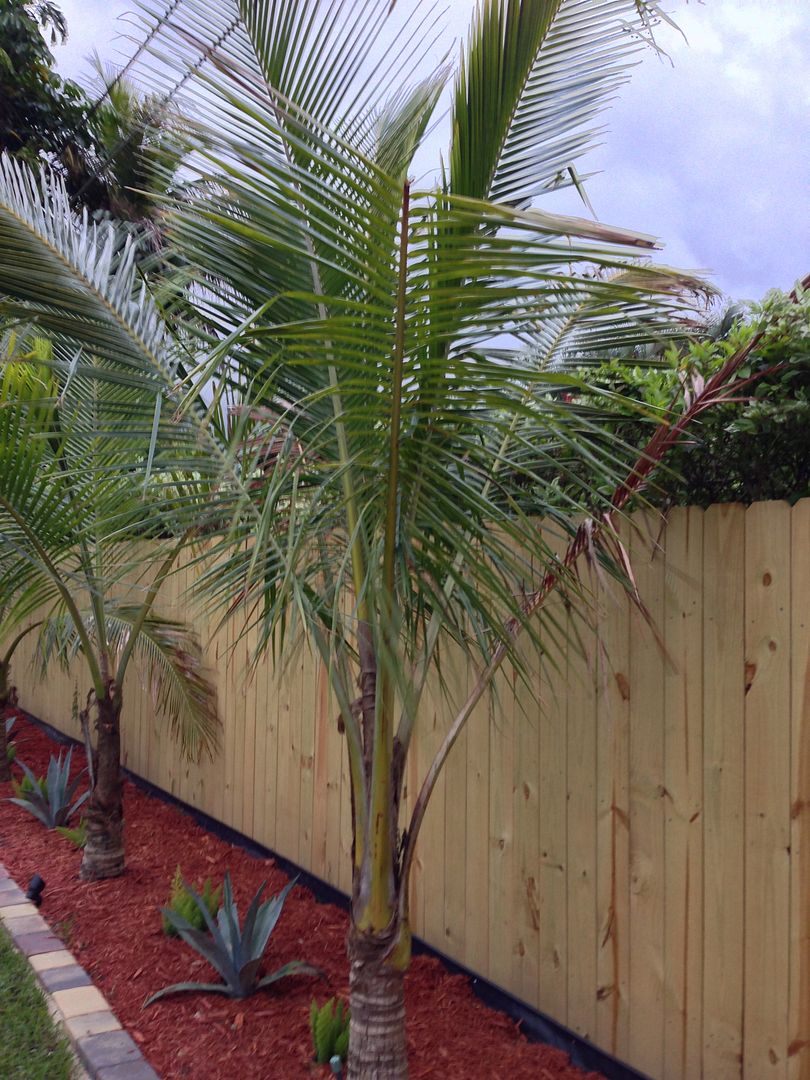 This post was edited by gsracer on Tue, Apr 23, 13 at 0:09