Some pics-new plants and a few creatures
but not in that order.
Somebody ruined a good picture(-;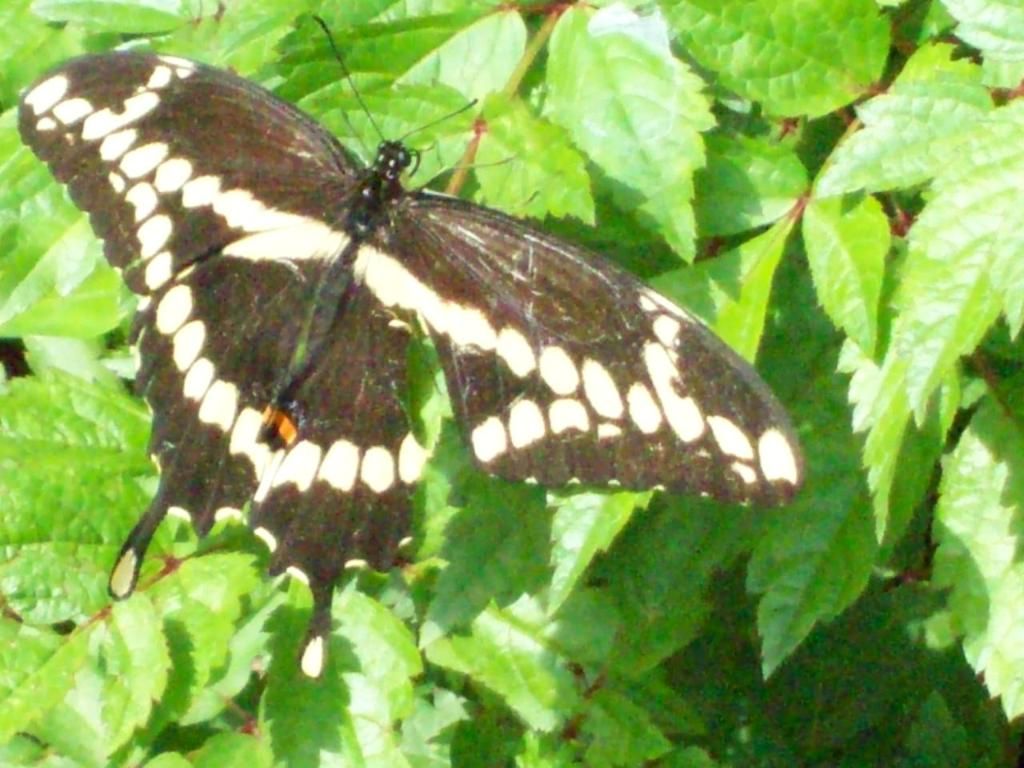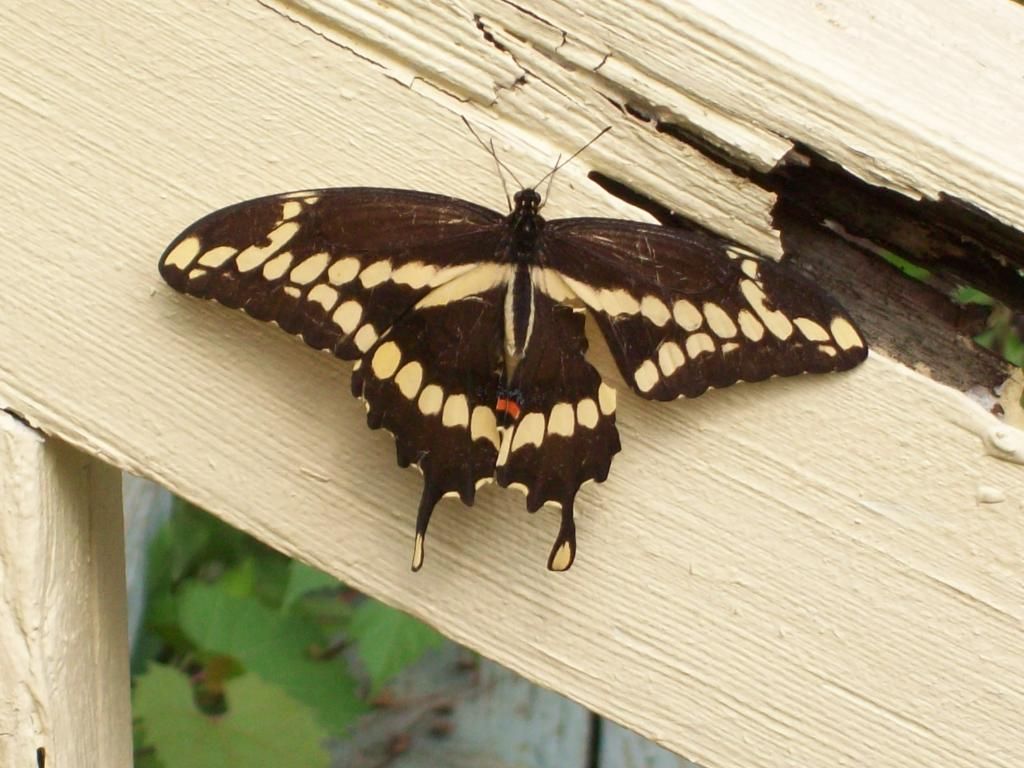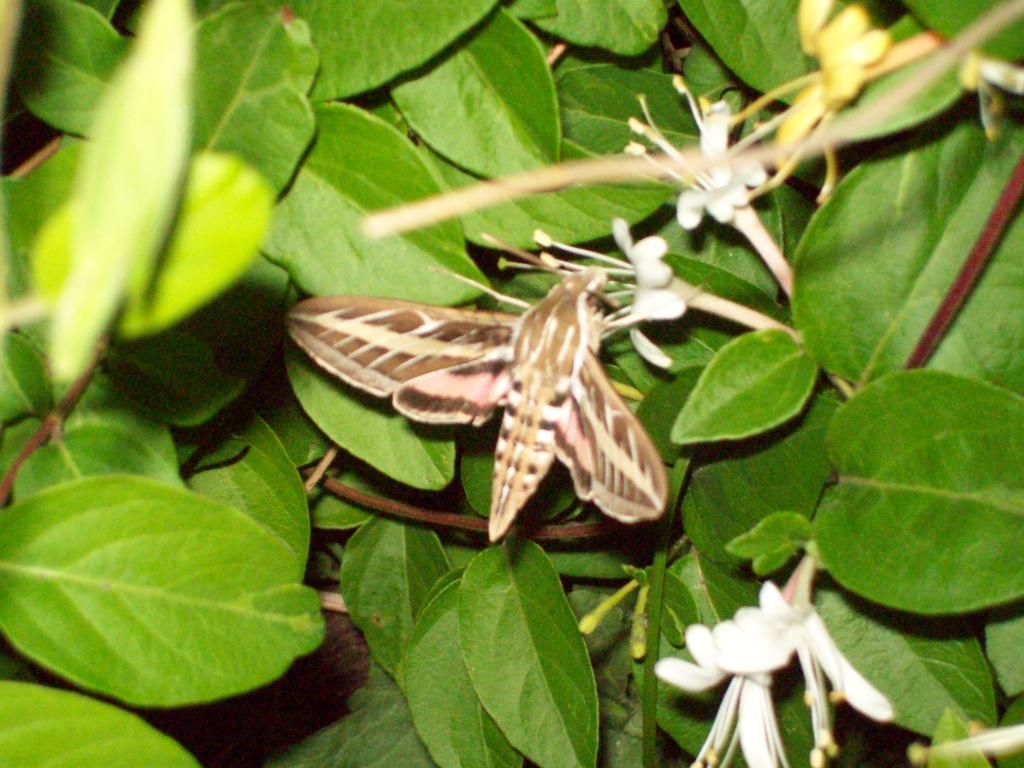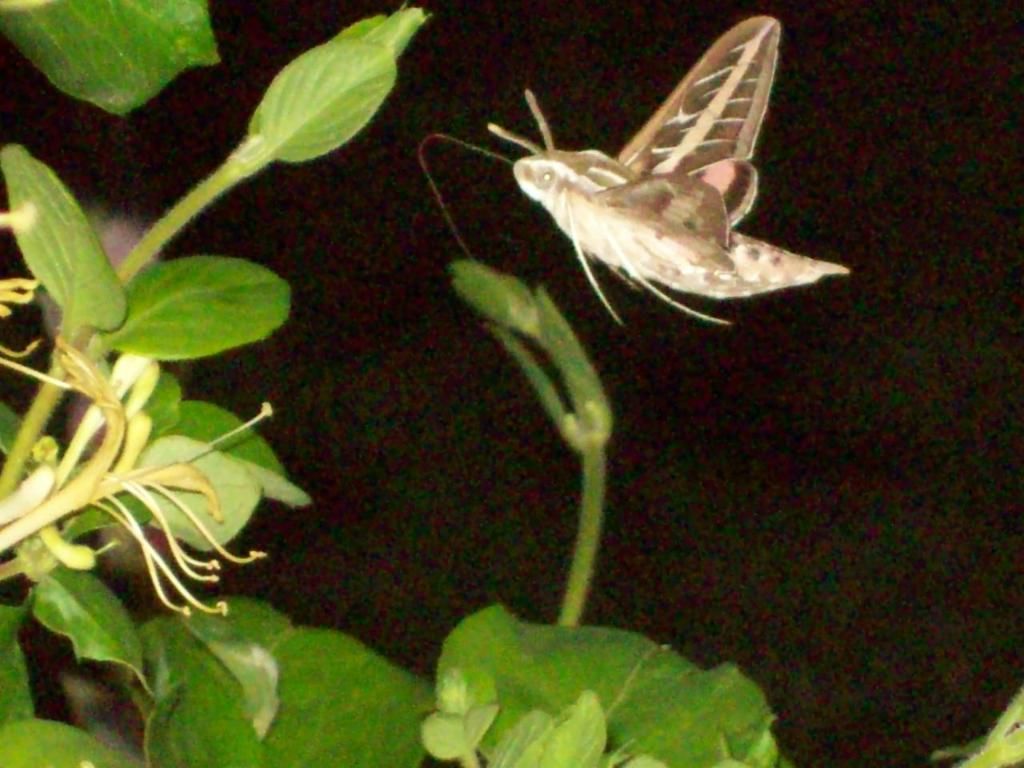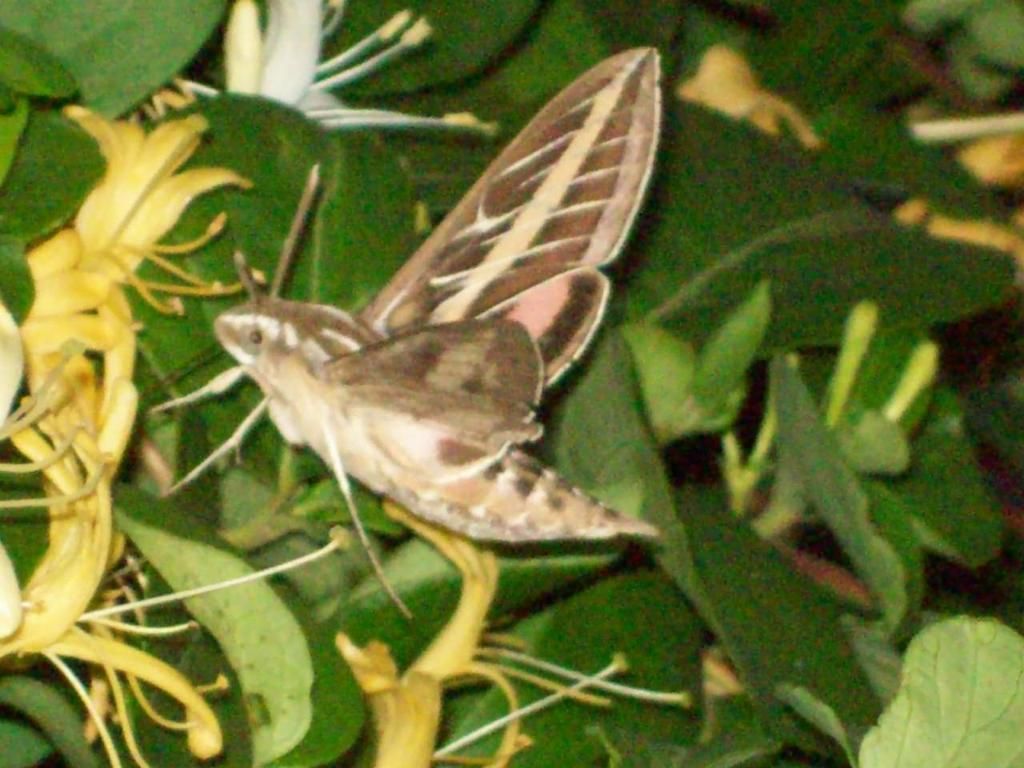 Amorphophallus Konjac
If anybody has pics/experience with this one I would love to see/hear them(-:
I bought 4 bulbs and they threw another 2 in.
Amorphophallus Konjac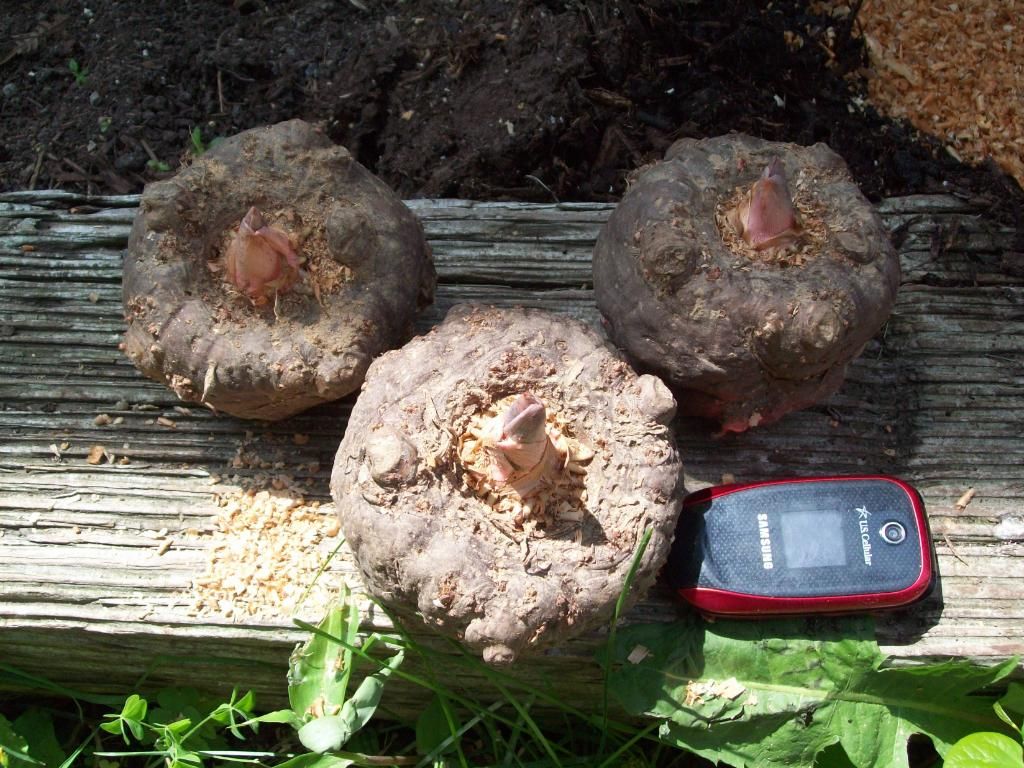 Should be really cool if/when it blooms!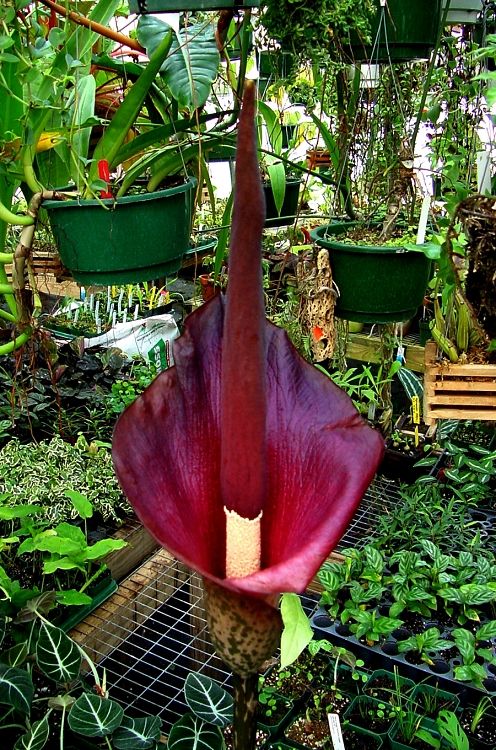 Another cactus blooming-always a treat!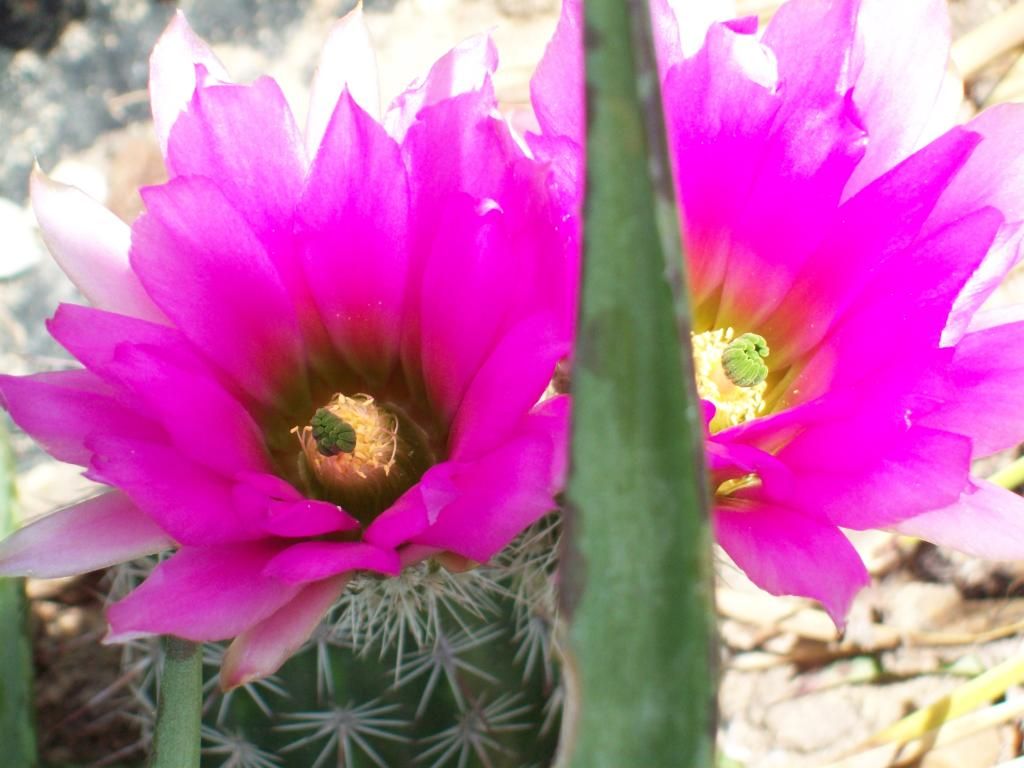 Xanthosoma Albomarginata (Micky Mouse) Aroid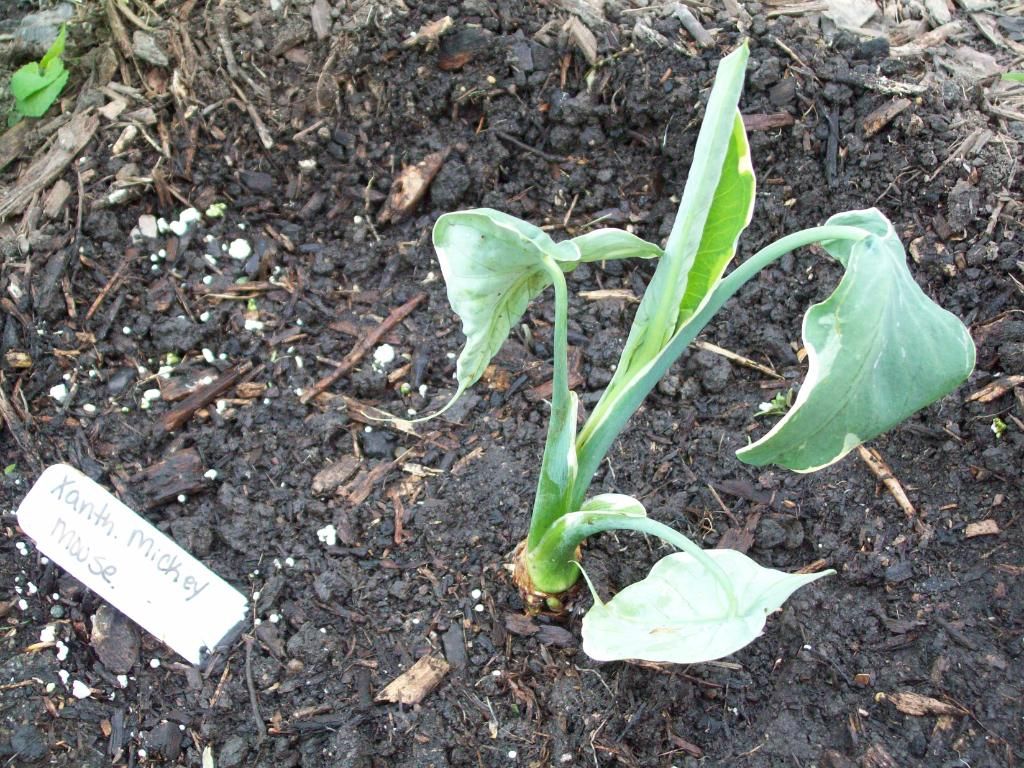 Americana has busted 4 leaves of the spear.
M.Maculosa sending up 6 stalks
3 new Pachys...Densiflorum,Horombense and Baronii
A.Donax,prettier than ever!
Some of you guys may not agree but I trimmed the bottom
leaves off 2 of the Trachys to expose their trunks...they look a lot taller now!
Fortunei before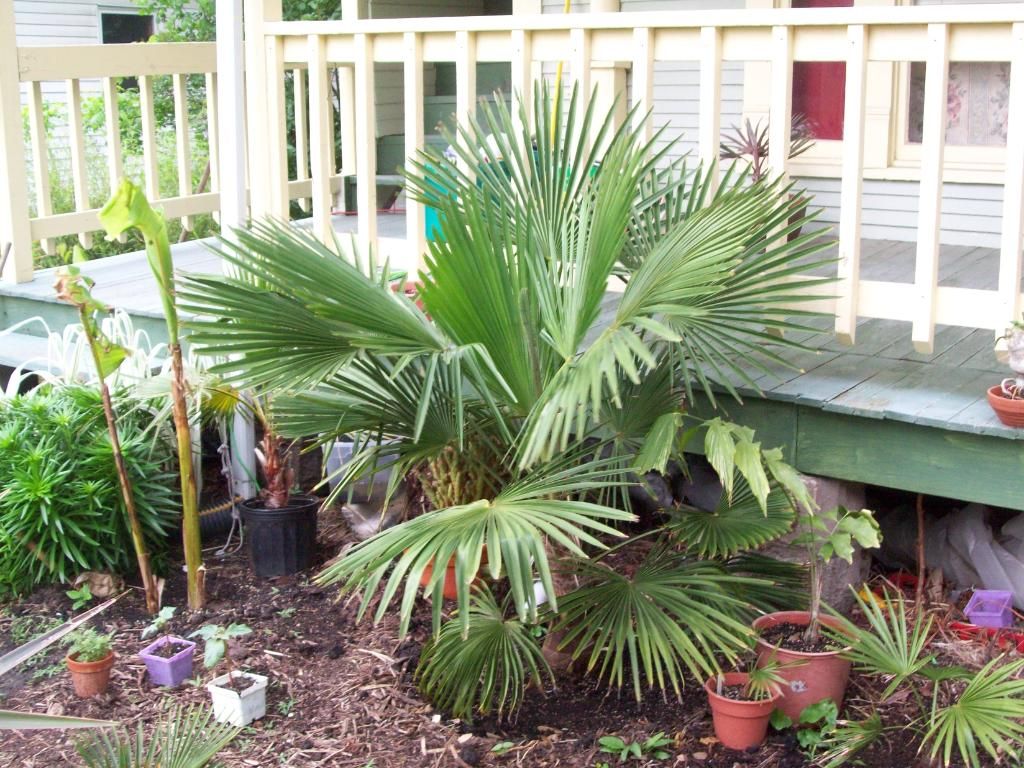 after
Nainital before
after
They will look better in another month(-: