Fungus and Weird Limbs on Bing Cherry Tree
austinsimonson
(9)
March 21, 2013
The picture shown is just one of the pictures I have for this question...you can see the rest here:
Anyways, I have a few questions.
First off, what disease is causing this fungus to grow on the cherry tree? How can is be killed, or is it too late? (Images 1 - 4 in the album)
Next, some of the limbs on my tree are growing downwards and then upwards. It seems a little odd...shouldn't they just be growing in a general upward path? (images 5 - 6 in the album)
Finally, there are like two limbs that grow normally, but then towards the end of them, they start growing flat, I guess. What would cause this to happen? (images 7 - 8 in the album)
Any help would be greatly appreciated! Thanks in advance!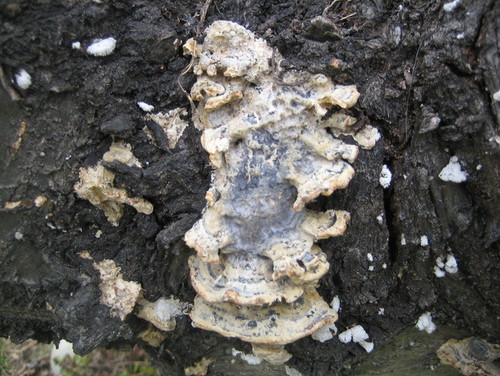 Here is a link that might be useful: Photo Album
This post was edited by austinsimonson on Thu, Mar 21, 13 at 21:14