What my flowers think about the weather (pics)
I have taken pictures of my flowerbeds and evaluated how the plants are handling the summer. Keep in mind I water at least once a week. The categories are:
1. What? We're in a drought?
2. I'd like some water please, thanks.
3. Why don't you just pull me up and compost me already!!
So here we go. The zinnia is definitely not phazed. The birdseed plants behind it seem to feel the same way. Category 1.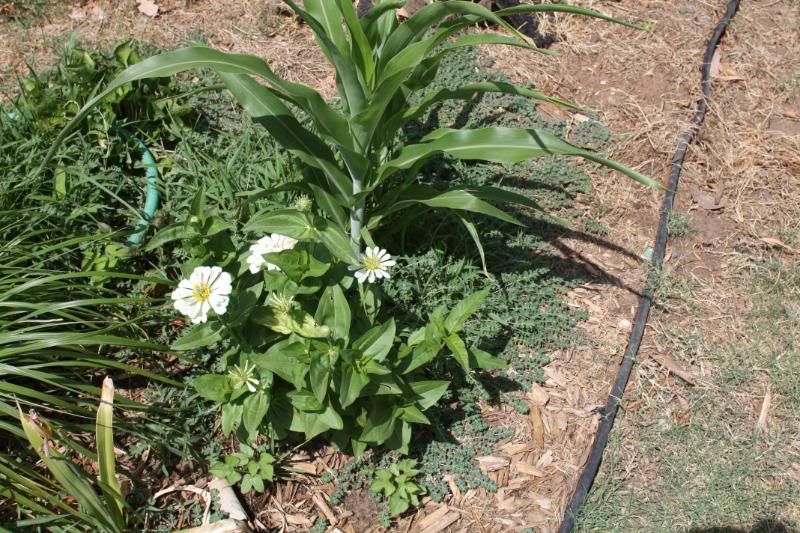 Cosmos: category 1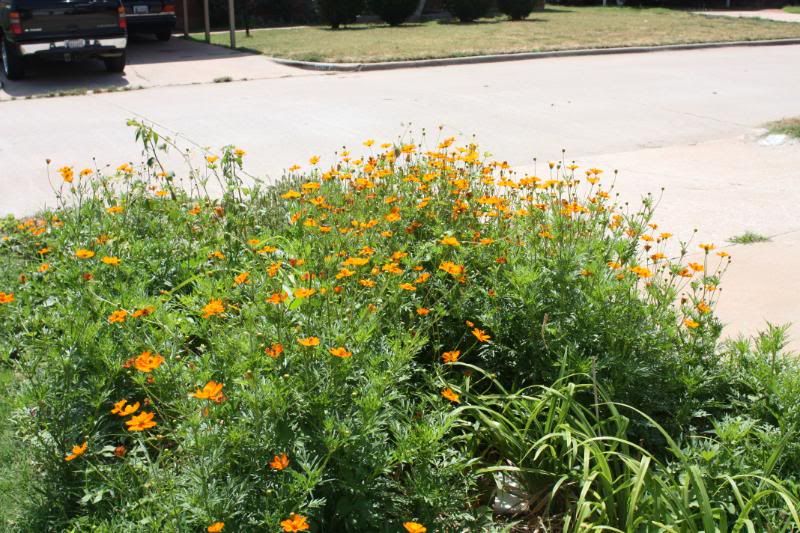 From left to right: Ajuga, Helleborus, Volunteer Morning Glory, Solomon's Seal: category 1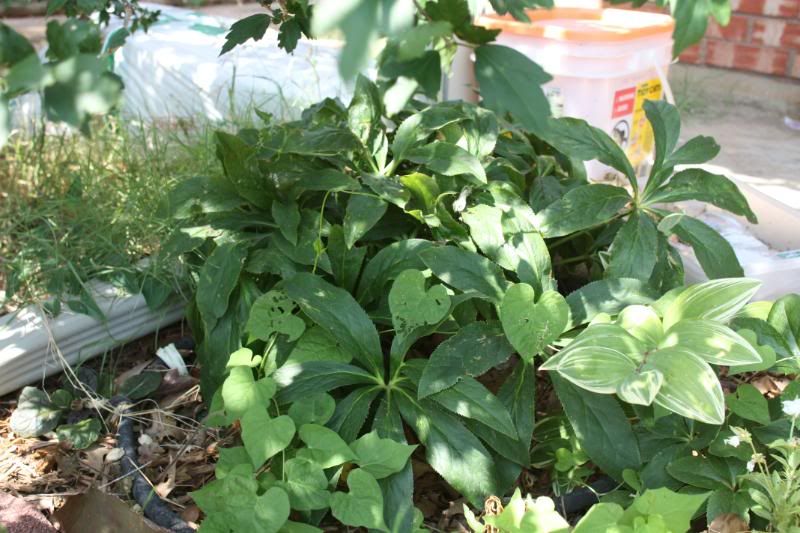 Last fall's kale, morning glories in the sun, last fall's pansies, angelonica (sp?), and daisy foliage. Most seem to be in category 2, but the kale, pansies, and morning glory volunteers are about to give up I think.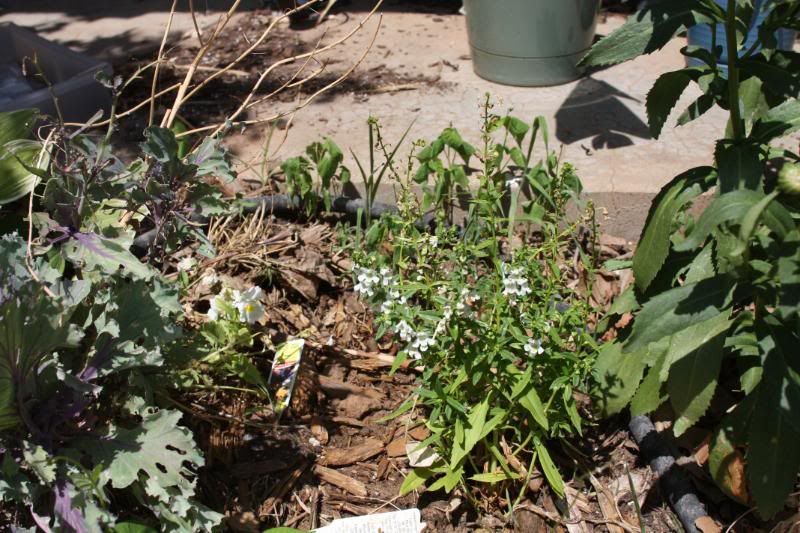 This bed is fun. In category 1 we have CRABGRASS!!!! Also, the prickly pear, yew, mums, and unknown purple thing. Category 2 includes the Shasta Daisies. Category 3 has the Orange Symphony Osteospermum and what's left of the pansies. I'm not sure if I should go ahead and dig up the Orange Symphony and try to revive it or cut it back and leave it in the ground.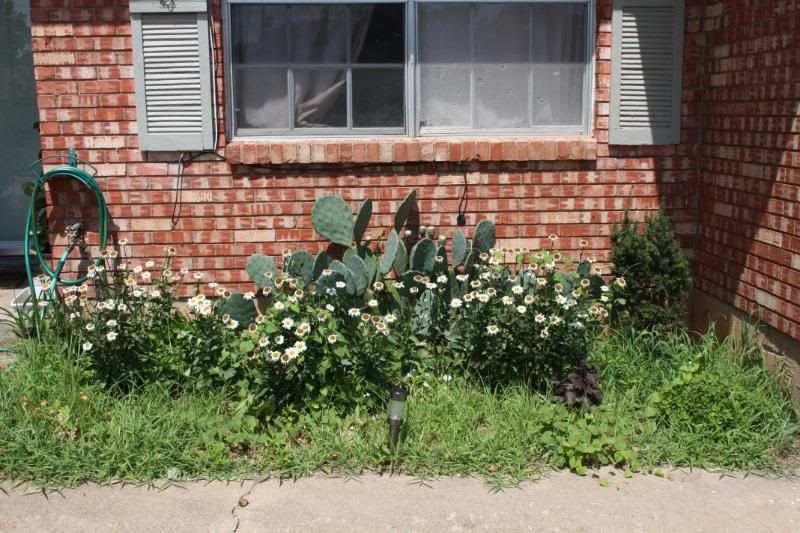 The Datura seems to be unphased. I'm going to have to move this monster next season. Last night it put on the biggest show yet. The things in pots are mostly category 2.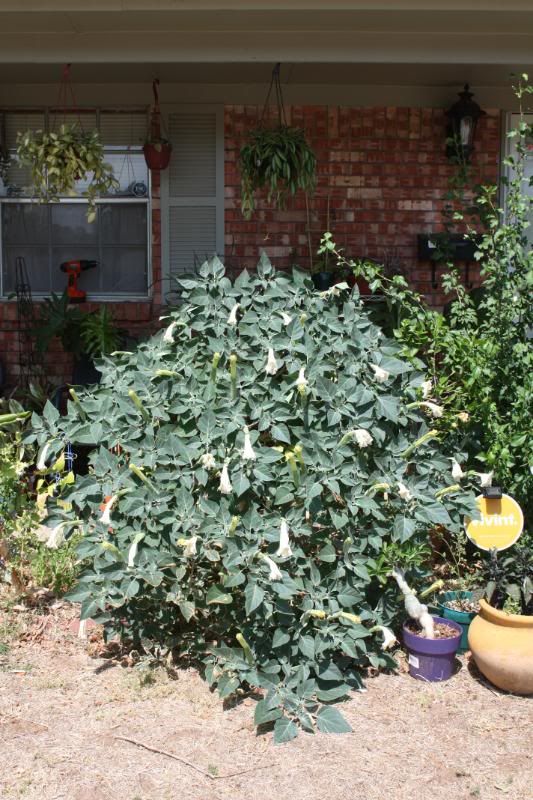 Rose of Sharon, category 2. Leaves on all the RoS bushes are ok, but the flowers are few and small.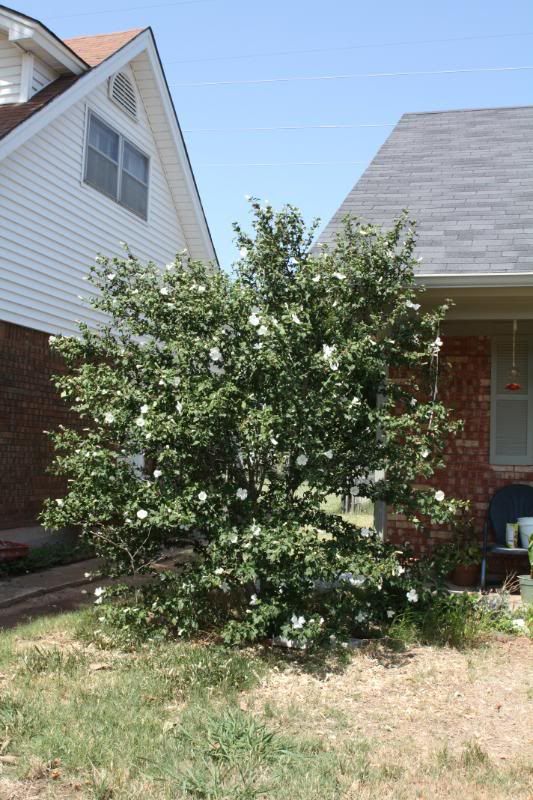 The poor redbud was buffeted by wind all spring and now heat and drought. It's hanging on pretty well considering. Category 2.
White butterfly bush. I just got it this year. It isn't blooming but otherwise Category 1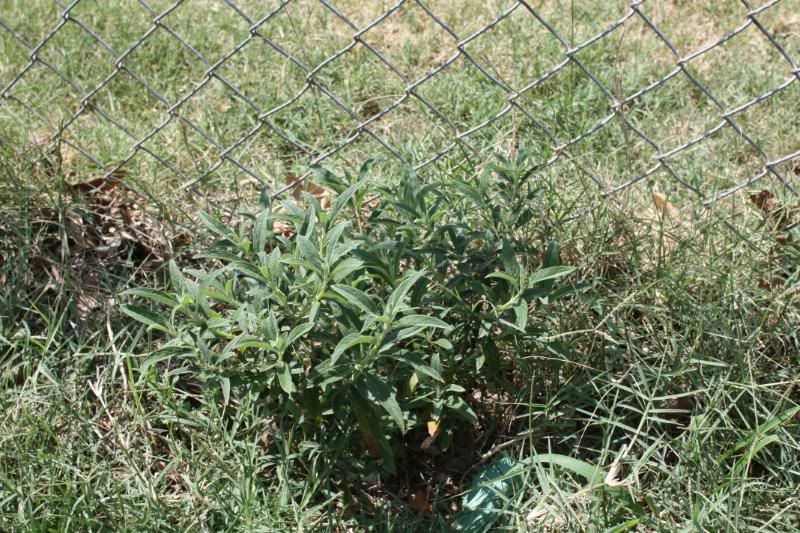 Brown Turkey fig, planted this spring. Category 2. I never thought you could get too hot for a fig.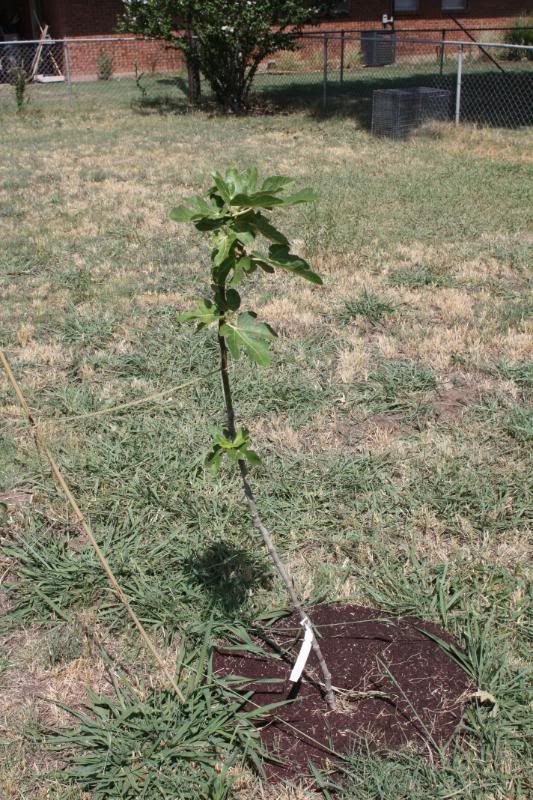 Daylilies, category 1-2 depending on where they are planted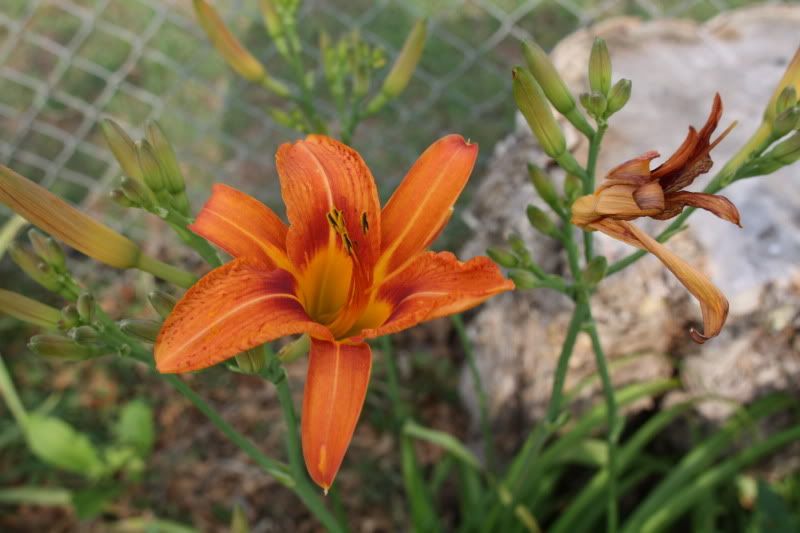 Snow Hill Salvia, category 1. This is a picture from when it was still in bloom. Now it needs to be deadheaded but it is probably 1/3 bigger than this picture. I am constantly impressed with this plant.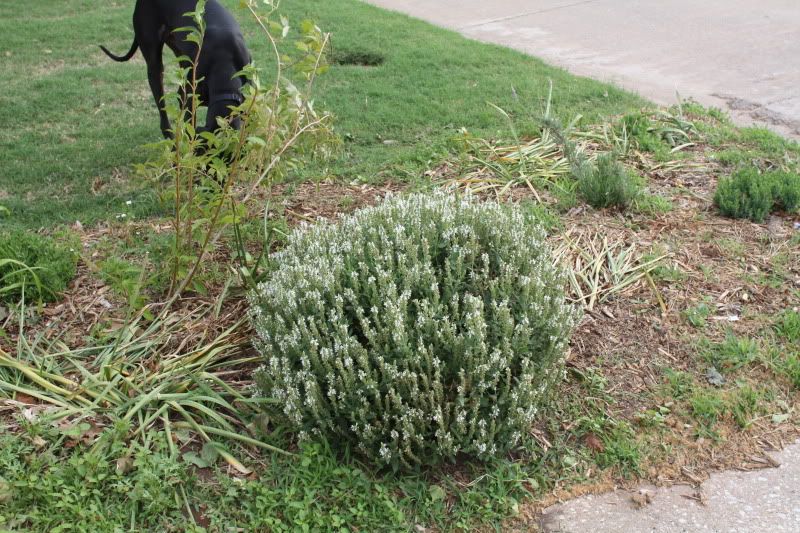 I really hope this is not our new normal. But thanks to this forum, I've got lots of options if we do end up hot and dry forever!