Problem With Evergreen Plumeria.
mistymorn
(Brisbane.S.E.Qld..)
January 4, 2008
Hi I have this leaf problem with my Singapore Plumeria obtusa *Darwin Petite Pink* I bought it last January as a very small plant about 30 cms tall it sits in a big pot at the bottom of the back stairs in full sun though gets a little shade in the afternoons at different times of the year.. It has grown so much in the past year.
Photo taken 21 Dec 07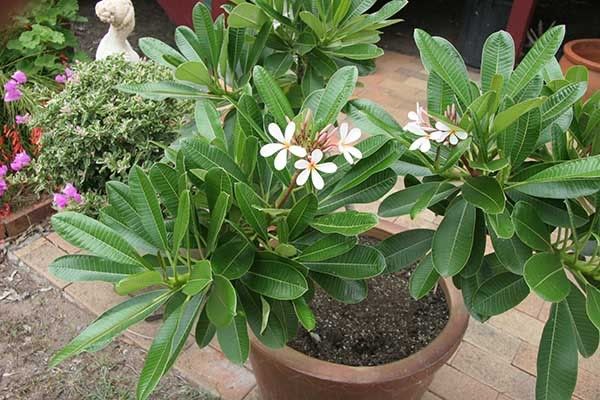 I love the delicate flowers on this one.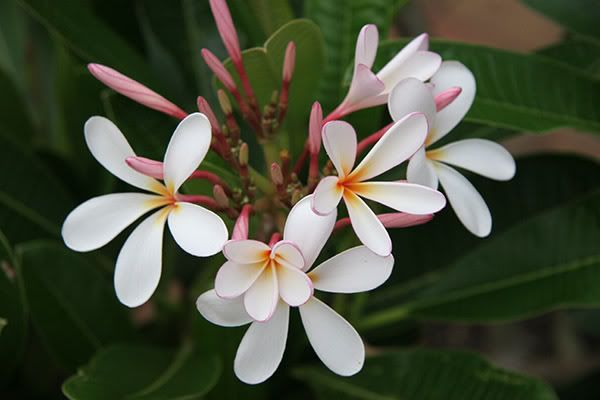 Ten days later on the 31st Dec the leaves have all these black spots on them.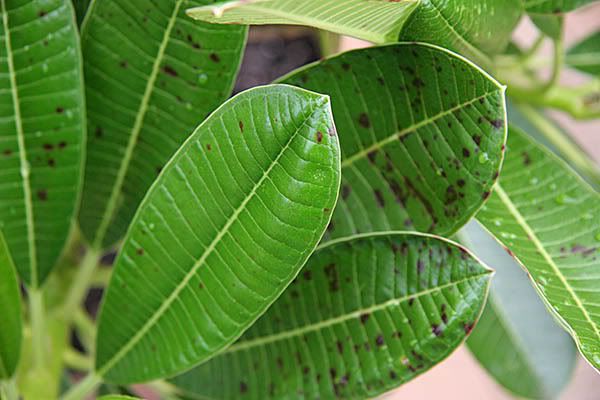 The spots dont seem to go right through the leaves yet.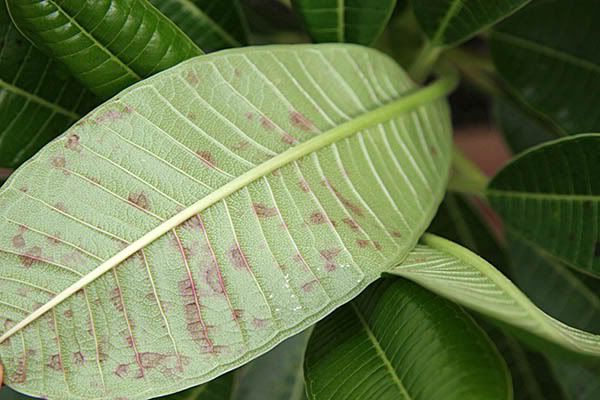 Some days they look a purple colour.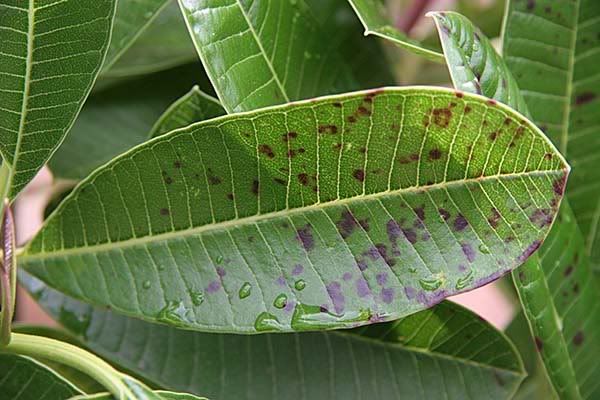 I have searched for hours on lots of the Plumeria sites and cannot find a answer to my problem.
Perhaps someone on this forum may know what it is and how to get rid of this problem.
Thanks so much in advance ...Cheers Misty