The 2d Annual Major Pruning of a Plumeria thread
Well, I did it again. My big plumeria by the back door was
in need of another major pruning.
Here's what it looked like prior to the cold snap we just had.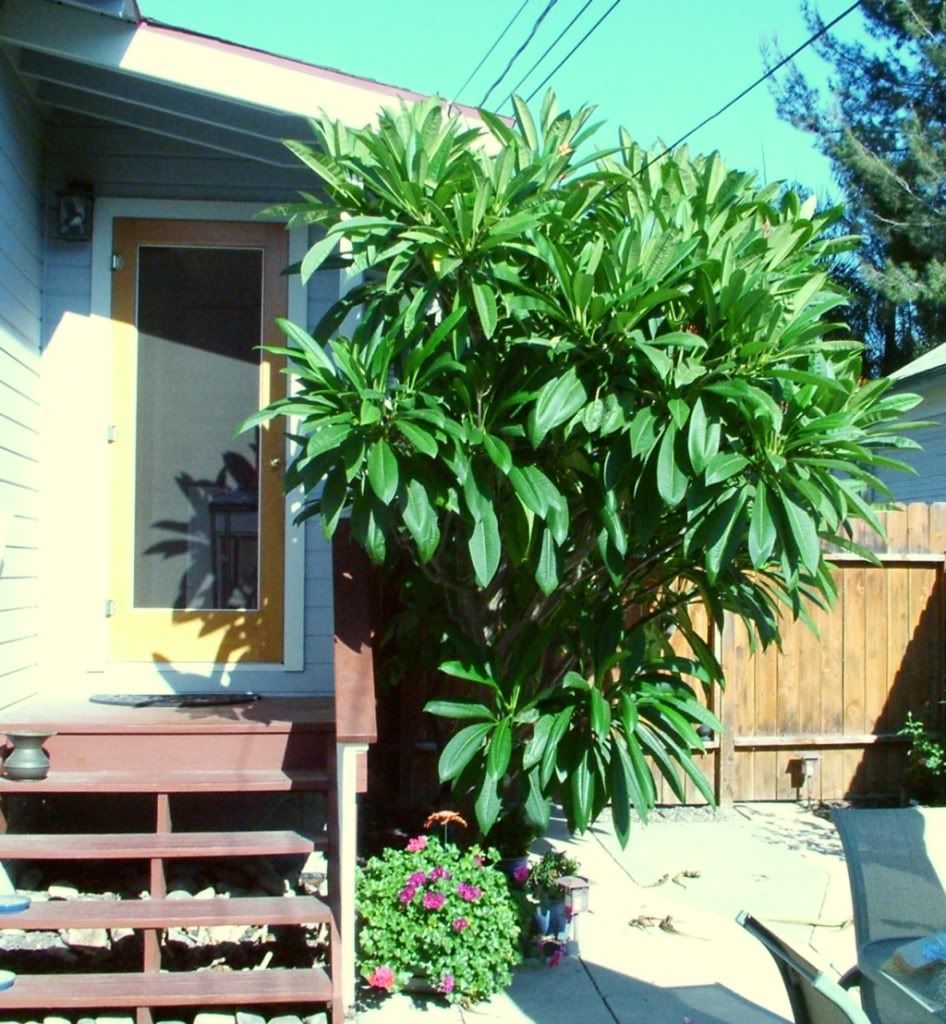 After the cold snap, it looked like this.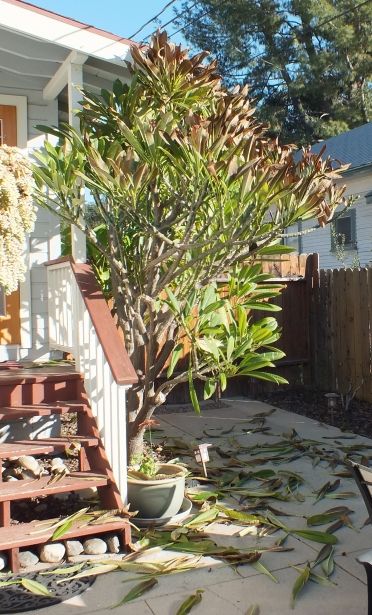 After pruning, it now looks like this.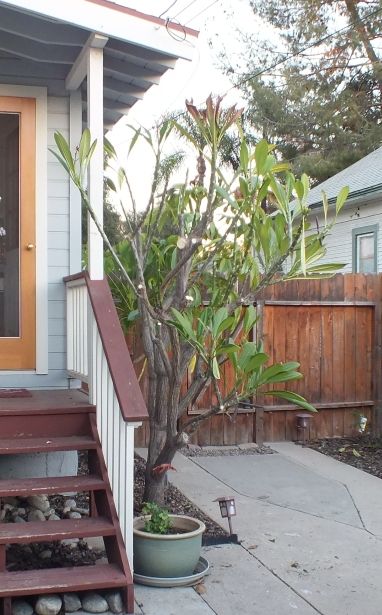 Got quite a few cuttings though. Thirty-four to be exact.