Let's here about your First Inflo...
Loveplants2 8b Virginia Beach, Virginia
February 6, 2012
Hello Everyone,
After reading some of the other posts on the excitement of seeing in inflo starting to form... I couldn't help but remember "MY FIRST" LOL... Dont we all remember them?
My heart was beating the first time i thought that i saw something different forming..was it? Could it be? YES!!!
I looked at that tree probably ten times a day when i was home. Then when i was away for work, the first thing i did was to go outside with a flashlight and check on that inflo and all of my other trees! LOL
It is an addiction.. I know!!!
Others do this... i know you do!!
Let here what your experience was like and please show us pictures of your "first" if you have them!!!
Here is my first...
This is my first inflo and it even had a little Praying Mantis keeping the insects in check!!! : )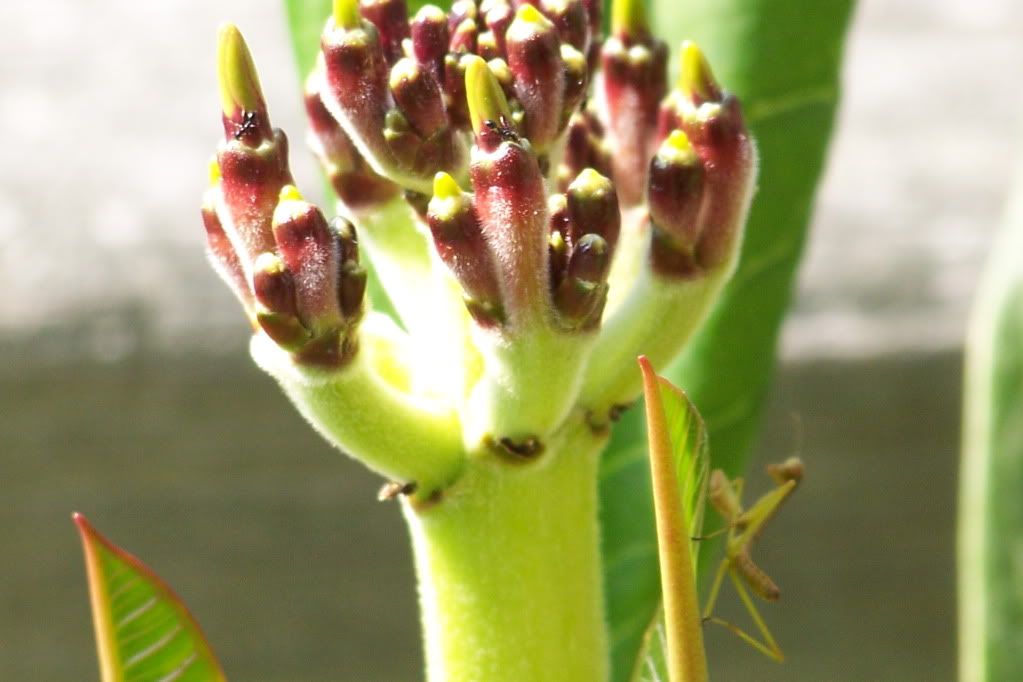 Here is my first Bloom on my "Noid" tree... i was so happy!!!
I hope you will all contribute you "first" and give us all some beautiful blooms during the Winter months..
We could all use some color around here!!
Mahalo,
Laura