Did some more pruning the other day
As if I don't have enough cuttings (about 30) from my big
plant, my backyard plants needed some trimming too.
But first, a few more cuttings from my big tree. There were
some branches I had pruned last year and they had 2 or 3
new branches from the base. Sometimes you see things a day
or two after you prune. So off they came.
Hey Andrew....want a handful?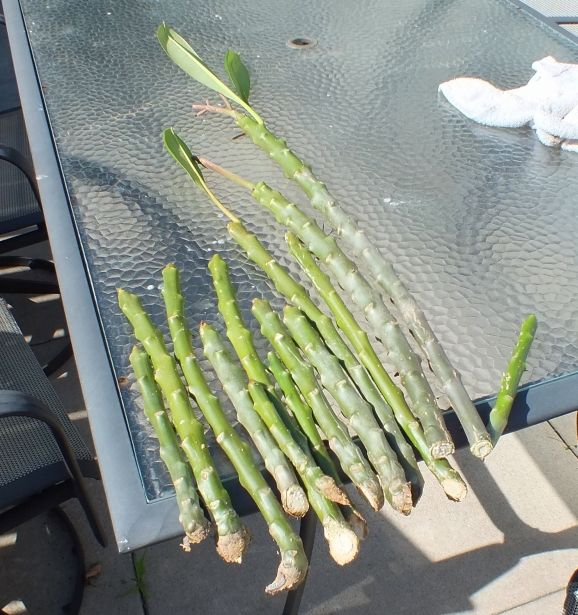 Then I got to work on the others with these results.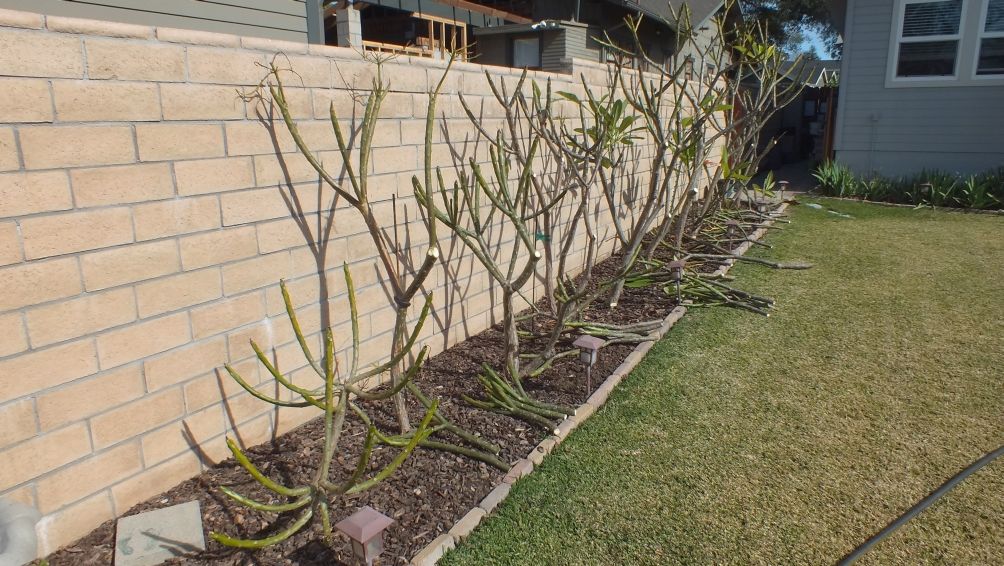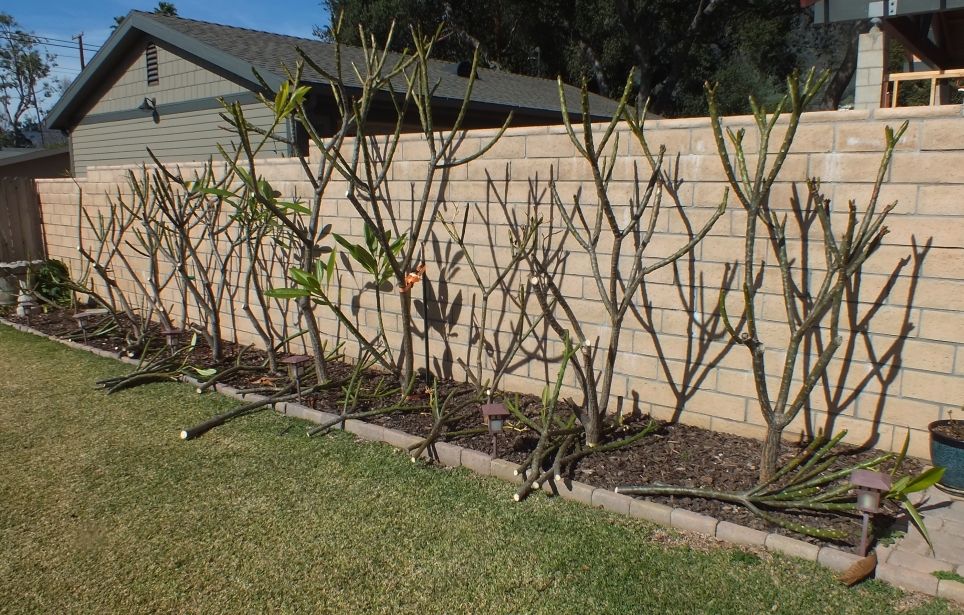 And while I was examining things, I found this interesting branch.
It used to be an inflo that grew into a double branch.