Help this plumeria newbie! :)
krismast
(6 S.E. PA)
February 25, 2013
EDIT: Update time. Scroll down
Hello! This year will be my first attempt at growing plumeria. I ordered 2 cuttings from a piece of paradise plumeria, and he sent four! My first question is the Aztec Gold cutting arrived with one tip snapped. Should I just cut it off the rest of the way and let it callus over?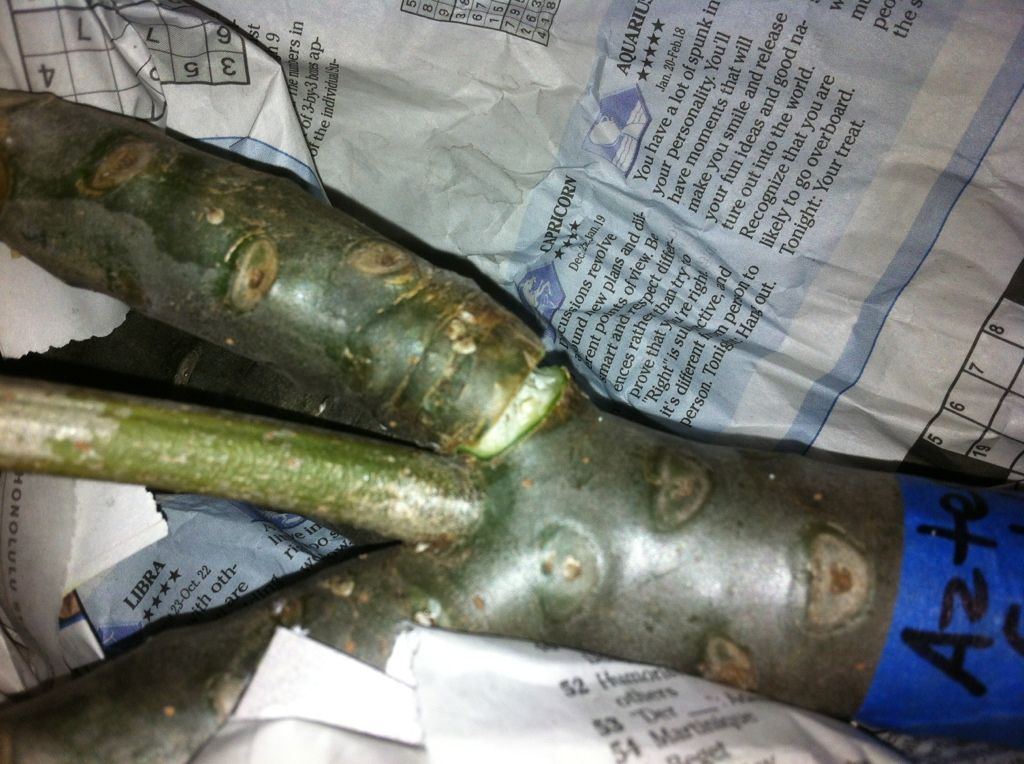 Also, I was planning on rooting these indoors in the gritty mix in clear plastic bottles on top of a heat mat. Does this sound like a good idea? What size bottle should I use? Do I just water once and wait until it develops roots before watering again?
Sorry for all the questions and thank you very much in advance for all your help
!
Kristopher
This post was edited by krismast on Sat, May 4, 13 at 8:46